Was ist noch besser als ein Strand für Schwule? Ein FKK-Strand für Schwule natürlich! Wenn Deine Lieblingsbadehose immer noch in der Wäsche ist oder wenn Du keine Zeit gehabt hast, Dir das perfekte Outfit für den Sommer zu kaufen, dann ist das kein Grund zur Verzweiflung. Warum gehst Du nicht einfach ganz ohne und tankst textilfrei ein bisschen Sonne? Überleg doch nur - keine blöden Bräunungsstreifen mehr!
Ganz gleich, ob Du auf der Suche nach einem FKK-Strand in Kalifornien bist oder Dich lieber in den Sand im sonnigen Florida legen möchtest, wir haben die besten FKK-Strände für Schwule in den USA zusammengestellt. Jetzt ist alles, was Dir noch zu tun bleibt, dafür zu sorgen, dass Du die Sonnencreme und das Getränk Deiner Wahl im Gepäck hast, denn stellen wir uns den Tatsachen: Es wird heiß werden.
Black's Beach: San Diego, Kalifornien
Wenn es darum geht, welches der berühmteste FKK-Strand in Kalifornien ist, dann ist Black's Beach ohne jeden Zweifel der Sieger - und er ist beliebt bei Schwulen. Der goldene Strand liegt am Fuß von 90 Meter hohen Sandsteinklippen, Du brauchst also ein bisschen Kondition für den Abstieg. Aber wenn Du angekommen und out, proud und splitterfasernackt bist, wirst Du merken, dass er sich gelohnt hat.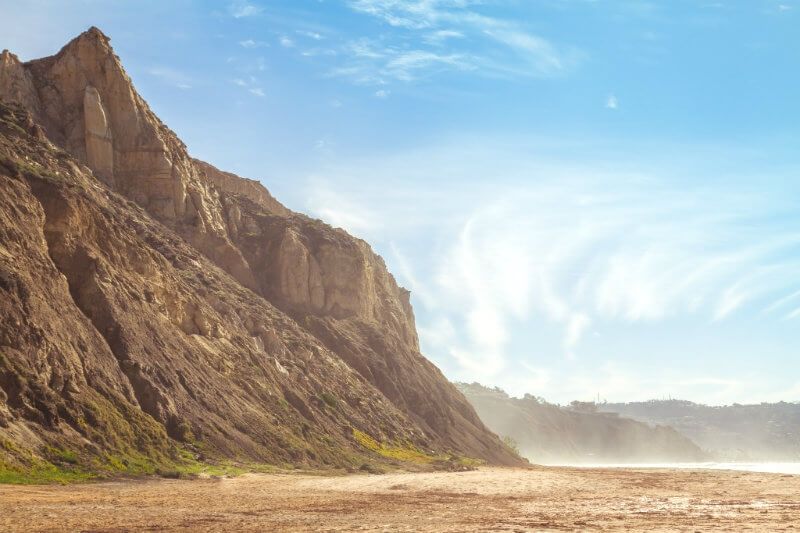 © Flickr/Tony Webster
Black's Beach wird im Süden von der Stadt San Diego und im Norden vom California Department of Parks and Recreation betrieben. Daher befindet sich der einzige legale FKK-Bereich heute am nördlichen Ende des Strandes. Wenn Du in der Nähe vom Black's Beach eine Unterkunft suchst, sieh Dich einfach hier um.
Herring Cove Beach: Provincetown, Massachusetts
Provincetown ist ein Zentrum der LGBTQ-Szene, es ist also keine Überraschung, dass Du hier einen FKK-Strand für Schwule vorfindest. Herring Cove Beach ist ein atemberaubender, ziemlich abgeschiedener Sandstrandabschnitt entlang der Cape Cod Bay. Darüber hinaus ist er sehr vielseitig bevölkert, unter anderem von zahlreichen nackten schwulen Jungs, die Du kennenlernen kannst.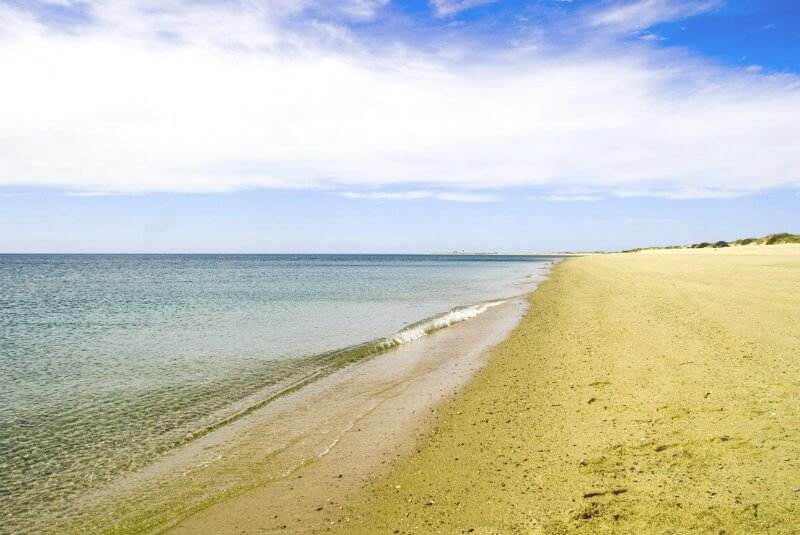 © Flickr/Lin Mei
Du musst für einen Tag hier zwar Deine Badehose nicht einpacken, wir raten Dir aber, alles andere einschließlich Essen und Getränke mitzunehmen, weil es keinerlei Bars oder Restaurants in bequemer Reichweite vom Strand gibt. Wenn Du eine Unterkunft in der Nähe von Herring Cove suchst, sieh Dich einfach hier um.
Haulover Beach: Miami, Florida
Das ganzjährig von der Sonne verwöhnte Florida mit seiner Atlantikküste ist wie gemacht für FKK-Strände, und im Haulover Beach Park findest Du auch einen für Schwule. Stell Dich auf makellosen weißen Sand ein und auch auf eine ganz ordentliche Brandung für alle, die vorhaben, sich auf ein Surfbrett zu schwingen und die eine oder andere Welle zu reiten. Der Strand ist riesig und der FKK-Bereich liegt im nördlichen Teil, also behalte das im Hinterkopf, um Dir peinliche Situationen zu ersparen.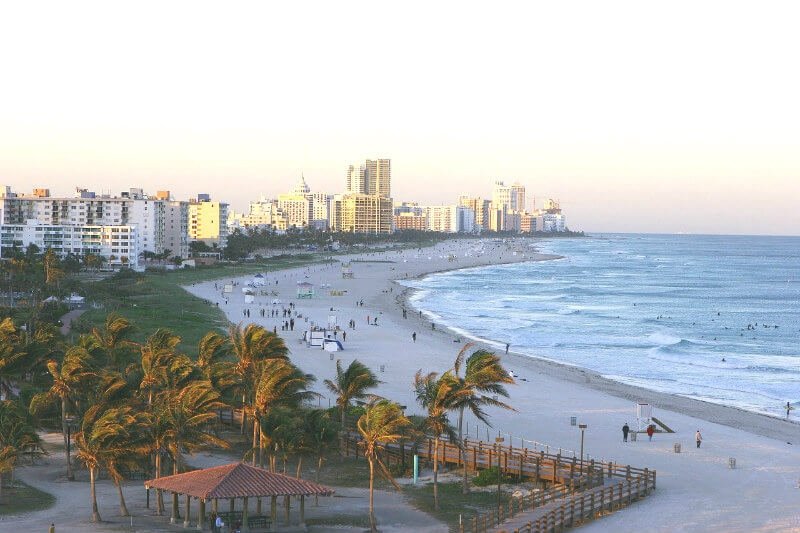 Haulover ist wohl der beste Gay-Strand für FKK-Anhänger in den USA, aber wir überlassen das Urteil Dir, wenn Du erst einmal dort bist. Wenn Du eine Unterkunft in der Nähe vom Haulover Beach suchst, sieh Dich einfach hier um.
Hippie Hollow: Austin, Texas
Lust auf Hippie-Leben? Wenn Dich die Vorstellung reizt, an einem FKK-Strand für Schwule in Texas aufzuschlagen, dann empfehlen wir Dir, Dein bestes Handtuch am Hippie Hollow Beach in Austin auszulegen. Es handelt sich dabei um den einzigen legalen FKK-Strand im ganzen Bundesstaat und er liegt an den Ufern des malerischen Lake Travis.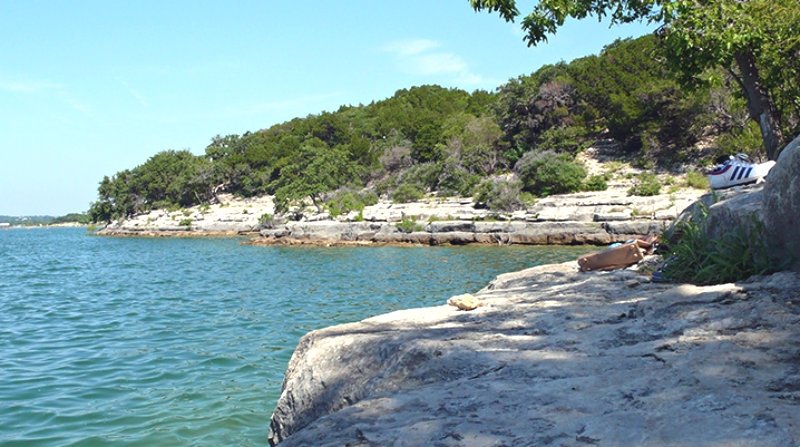 Wir möchten Dich aber vorwarnen: Dieser Strand besteht aus felsigem Kalkgestein und nicht aus weichem Sand, denk also daran, ein bequemes, flauschiges Handtuch einzupacken. Der Nacktbadestrand liegt in einem Nationalpark und ist von natürlichem Buschland umgeben, das zuweilen ein beliebtes Gebiet für Cruising ist. Wenn Du eine Unterkunft in der Nähe vom Lake Travis/Austin suchst, sieh Dich einfach hier um.
Baker Beach: San Francisco, Kalifornien
Wenn Du auf der Suche nach einem FKK-Strand für Schwule in San Francisco bist, kommst Du an Baker Beach nicht vorbei. Auch wenn Du vielleicht von anderen nacktbadenden Strandgängern abgelenkt bist, wird es Dir schwerfallen, den atemberaubenden Blick auf die Golden Gate Bridge zu übersehen, der sich Dir hier bietet. Der Sandstrand liegt zwar in der unmittelbaren Nachbarschaft von Downtown San Francisco, verströmt aber dennoch eine Atmosphäre der Abgeschiedenheit und ist das perfekte Fleckchen Erde zum Ausspannen - splitterfasernackt!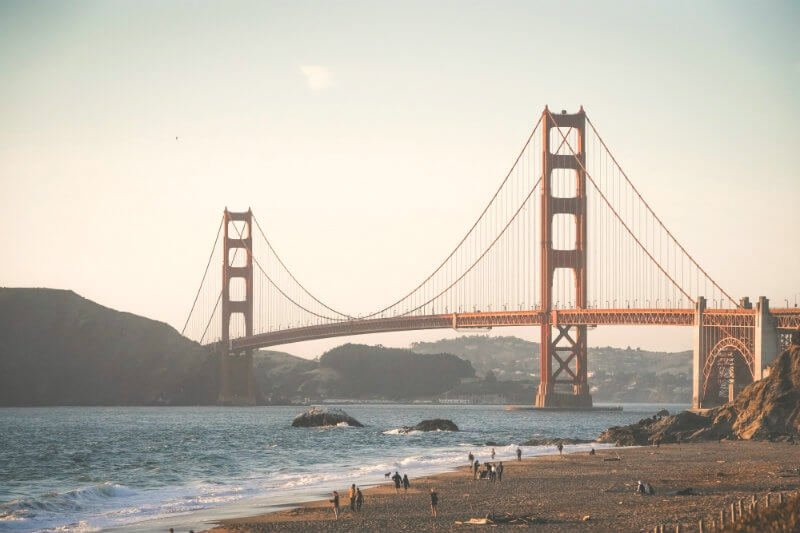 Wir sehen ja ein, dass es im Sand möglicherweise ein bisschen heiß werden kann, aber wir raten davon ab, zum Abkühlen zu weit in die Bucht hinauszuschwimmen, da die Strömung ein bisschen stark werden kann. Wenn Du eine Unterkunft in San Francisco suchst sieht Dich einfach hier um.
Gunnison Beach: Sandy Hook, USA
Gunnison Beach, der an der Atlantikküste von New Jersey liegt und der einzige FKK-Strand in diesem Bundesstaat ist, stellt schon seit den 70ern einen beliebten Treff für die schwule Gemeinschaft dar. Sein goldener Sand macht ihn zum perfekten Plätzchen, an dem Du Deine Klamotten fallen lassen und Dich unter die anderen Strandbegeisterten mischen kannst. An klaren Tagen kann man oft die Skyline von Brooklyn auf der anderen Seite der Bucht sehen, was diesen Strand auch ideal dafür macht, ein paar schöne Fotos aufzunehmen!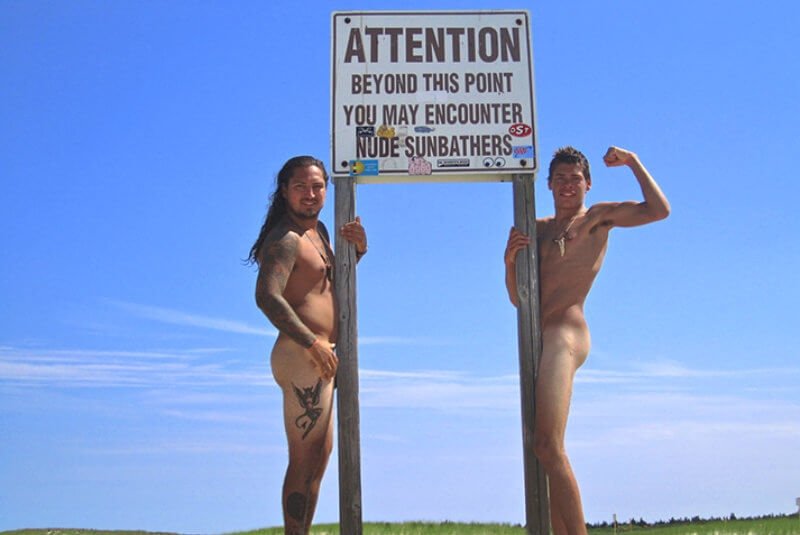 Der Strand für Schwule ist aufgrund der umgebenden Dünen und Wäldchen relativ abgeschieden, es besteht also kein Grund, Schamgefühle zu entwickeln, wenn man hier der Freikörperkultur nachgeht. Wenn Du eine Unterkunft in der Nähe von Sandy Hook suchst, sieh Dich einfach hier um.
Pines Beach: Fire Island, New York
Wenn es in New York heiß wird, strömen die meisten New Yorker in den Central Park, um sich ihre Dosis Schatten zu gönnen. Und wo gibt es eine Dosis Gay-Strand in New York, die auch noch FKK ist? Am Pines Beach natürlich! An vielen warmen Sonntagen fahren schwule New Yorker mit der Fähre zu der beliebten Insel Fire Island und wagen sich an den Strandabschnitt zwischen Cherry Grove und The Pines.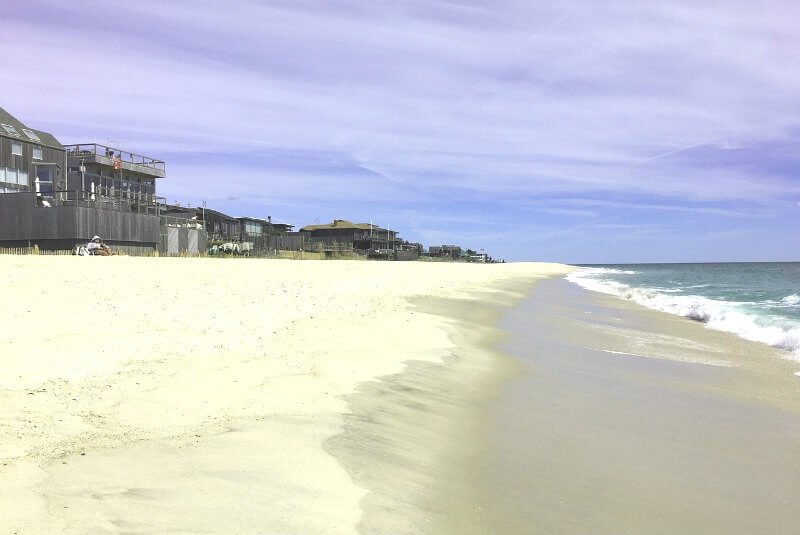 Hier ist es die Norm, textilfrei zu sein, und Du kannst mit Sicherheit davon ausgehen, jede Menge anderer schwuler Jungs zu sehen, die nackt sonnenbaden. Fire Island ist insgesamt sehr schwulenfreundlich, wir empfehlen Dir daher, ein ganzes Wochenende hier zu verbringen und auch die Schwulenbars- und clubs zu erkunden. Wenn Du eine Unterkunft auf Fire Island suchst, sieh Dich einfach hier um.