¿Qué puede haber mejor que una playa gay? ¡Pues una playa nudista gay! Si tienes el bañador para lavar, o no has tenido tiempo de comprar el conjunto perfecto para el verano, no te desesperes. ¿Por qué no pruebas a ir sin nada y aprovechar para tomar el sol? ¡Piénsalo, ya no tendrás esas extrañas marcas de bronceado!
Tanto si buscas una playa nudista en California, o si bien prefieres la arenita de Florida, hemos hecho una estupenda selección de las mejores playas nudistas gais de los EE. UU. Ahora lo único que tienes que hacer es asegurarte de que te has echado la crema solar y lo que más te guste de beber fresquito, porque seamos realistas...la cosa se va a poner caliente.
Black's Beach: San Diego, California
Si hablamos de las playas nudistas gais más famosas de California, Black's Beach es sin lugar a dudas la ganadora, porque es muy popular entre los gais. Esta playa dorada está situada a 300 pies de altura de precipios de arenisca, por lo que vas a necesitar bastante energía para hacer el recorrido. Sin embargo, una vez que llegues allí, te sentirás libre, orgulloso y muy metido en tu cuerpo desnudo, te darás cuenta de que realmente valió la pena.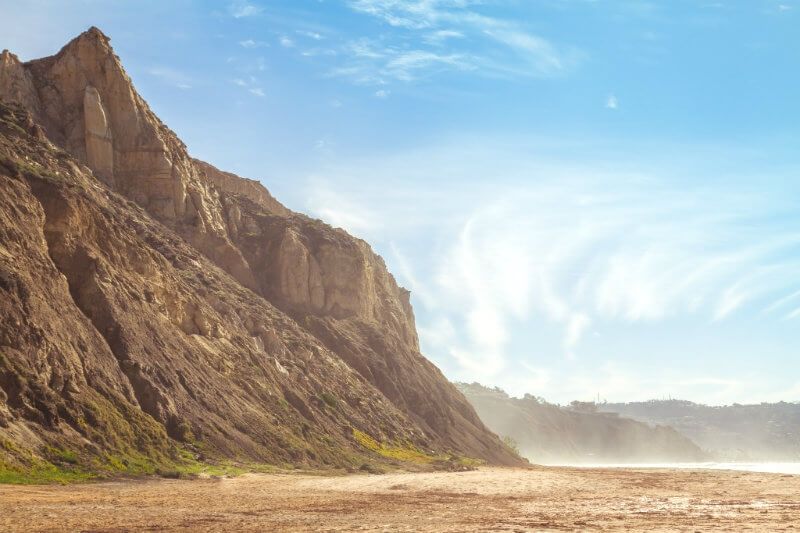 © Flickr/Tony Webster
Black's Beach está gestionada por la ciudad de San Diego en el sur, y por el California Department of Parks and Recreation en el norte. Como consecuencia, la única zona legal para hacer nudismo está ahora en la playa más al norte. Para opciones de alojamiento, échale un vistazo a esto.
Herring Cove Beach: Provincetown, Massachusetts
Provincetown es un gran núcleo de la vida LGBTQ, por eso no es ninguna sorpresa que encontremos una playa nudista aquí. Herring Cove Beach es maravillosa, es más como un lugar recóndito con arena a lo largo de la Bahía de Cape Cod. Tiene una demografía muy diversa, sobre todo de chicos nudistas por conocer.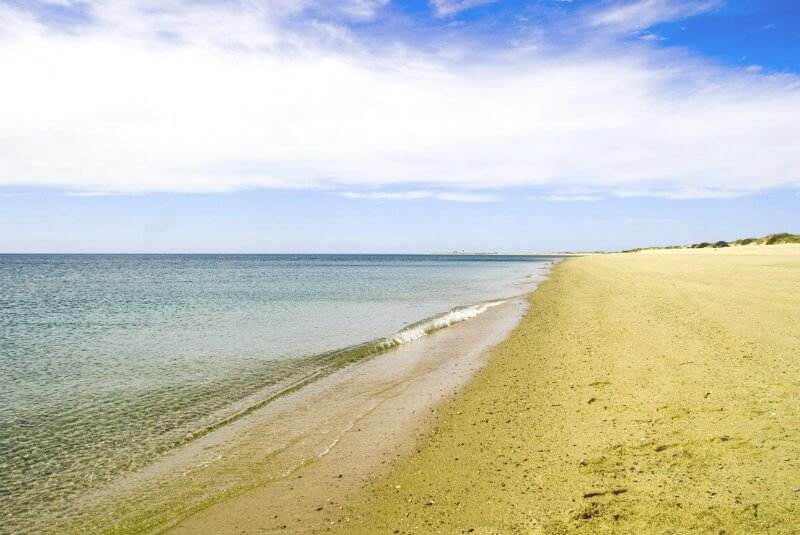 © Flickr/Lin Mei
Aunque no necesitarás el bañador para pasar aquí el día, te sugerimos que te lleves de todo un poco, incluyendo comida y provisiones ya que por la zona no hay ni bares ni restaurantes. Para el alojamiento, cerca de Herring Cove, echa un vistazo aquí.
Haulover Beach: Miami, Florida
Con un sol permanente en la costa altántica, Florida es perfecta para las playas nudistas, y puedes encontrar una gay en Haulover Beach Park. Con aguas cristalinas, arena blanca y una buena zona de surf para los que tengan ganas de subirse en una tabla y saltar un par de olas. La playa es muy grande y en la parte hacia el norte se puede usar ropa, así que tenlo en cuenta para que evitar el pudor.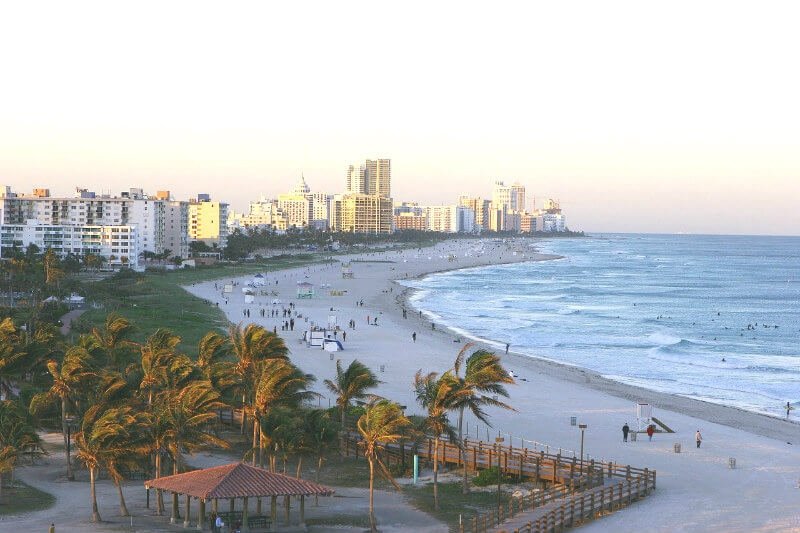 Se puede decir que Haulover es la mejor playa gay para nudistas en los EE. UU., pero te dejaremos juzgar cuando llegues allí. Para alojamientos cerca de Haulover Beach, echa un vistazo aquí.
Hippie Hollow: Austin, Texas
¿Quieres sentirte Hippie? Si te suena muy bien la idea de ir a una playa gay nudista y hippie en Texas, te recomendamos que te prepares con tu mejor toalla para Hippie Hollow Beach en Austin. Esta es la única playa donde está permitido hacer nudismo del estado, y está localizada en las pintorescas orillas del Lago Travis.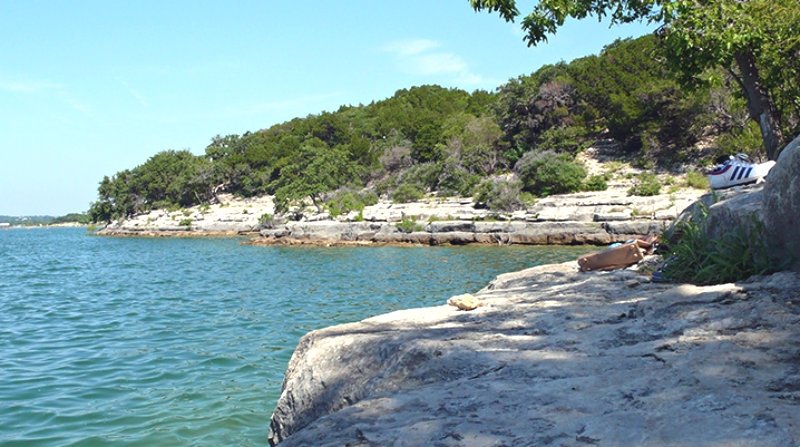 Solo te advertimos algo, esta playa es de piedras, y no de arena fina, así que asegúrate de llevar una toalla bien mullida. La playa nudista está dentro de un parque natural, y está rodeada de vegetación, donde normalmente se suelen ocultar los amantes. Para alojamientos en el Lago Travis/Austin, echa un vistazoaquí.
Baker Beach: San Francisco, California
Si buscas una playa nudista en San Francisco, no hay otra mejor que Baker Beach. Aunque los otros nudistas te pueden distraer con sus cuerpos desnudos, no te puedes perder las increíbles vistas del Golden Gate Bridge que hay aquí. Aunque la playa de arena está cerca del centro de San Francisco sigue manteniendo ese ambiente de aislamiento y es perfecta para relajarse, ¡totalmente desnudo!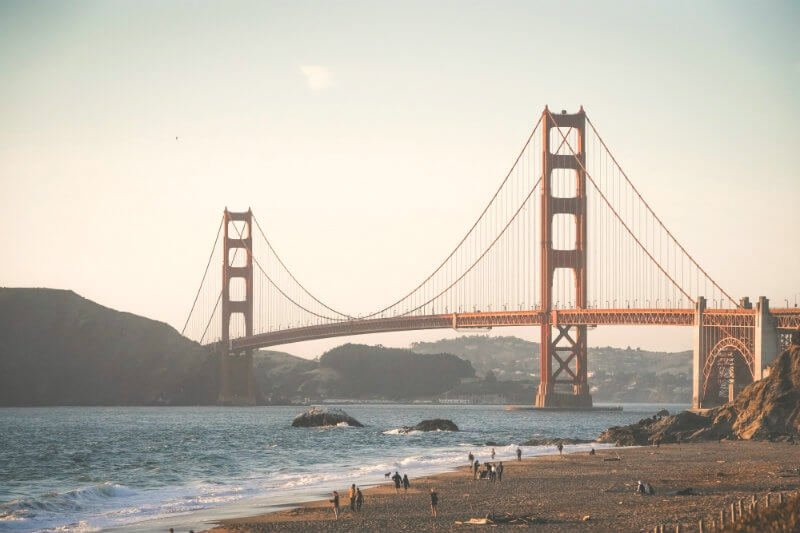 Sabemos que hay muchas posibilidades de que las cosas se pongan calientes en la arena, pero no te sugerimos refrescarte en la bahía muy lejos, ya que las corrientes son bastante fuertes. Para alojamientos en San Francisco, echa un vistazo aquí.
Gunnison Beach: Sandy Hook, EE. UU.
Localizada en la costa atlántica de Nueva Jersey, Gunnison Beach es la única playa nudista gay del estado, y se ha convertido en un lugar de encuentro muy popular para la comunidad gay desde los 70. Gracias a sus doradas arenas, que la convierten en el lugar perfecto para empezar a mezclarte con el resto de viajeros. ¡Si no está nublado, podrás ver por la bahía el horizonte de Brooklyn, lo que también hace que este lugar sea excelente para echar unas preciosas fotos!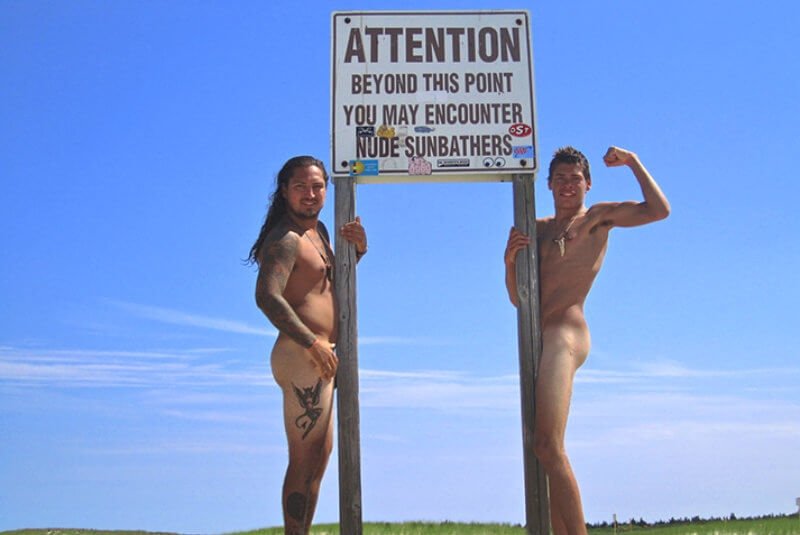 La playa gay está relativamente aislada gracias a sus dunas y arboledas, así que no tienes por qué sentir pudor de ser nudista aquí. Para alojamientos cerca de Sandy Hook, echa un vistazo aquí.
Pines Beach: Fire Island, Nueva York
Cuando hace calor en Nueva York, los neoyorkinos suelen ir a Central Park para buscar la sombra. ¿Y qué hacen para conseguir una dosis de playa gay nudista? ¡Pines Beach sin duda! A menudo durante los domingos más cálidos, los neoyorkinos gais van en ferry a Fire Island, y se aventuran a la playa entre Cherry Grove y The Pines.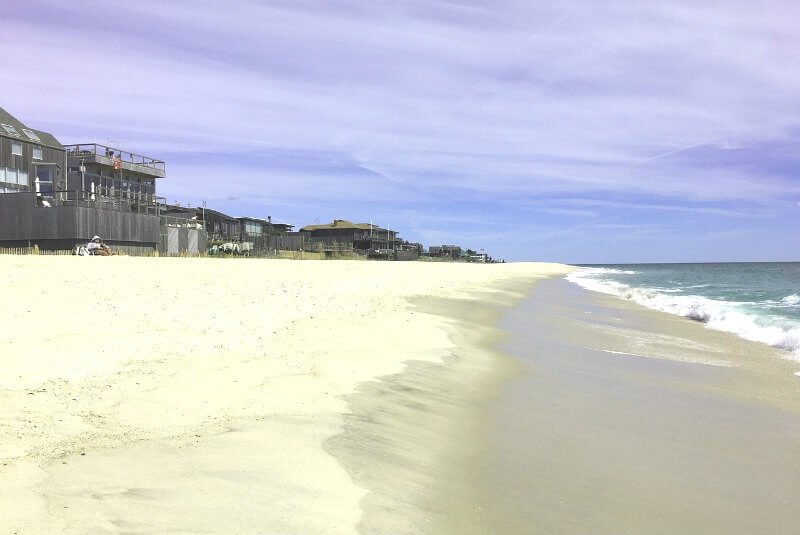 Aquí la norma es ir desnudo y vas a ver a un montón de chicos gais tomando el sol. En general, Fire Island es muy apta para gais, así que te recomendamos pasar un fin de semana completo aquí para explorar también sus bares y clubs gais. Para alojamientos cerca de Fire Island, echa un vistazo aquí.