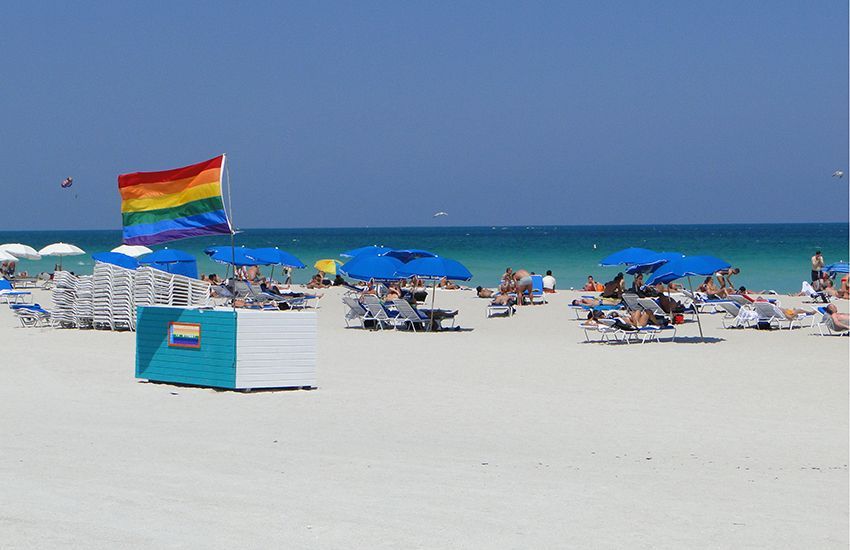 Cette initiative artistique a été faite par un artiste bien connu: Zilon.

Ce projet n'aurait pas pu être réalisé sans l'aide de la Société de développement commercial (SDC) du Village qui réalisera une deuxième phase à un projet d'art visuel extérieur situé dans le village gay de Montréal. Il est à prévoir d'autres projets de ce type dans les prochains mois.

Les gigantestes affiches sont de 41 pieds de largeur sur une hauteur de 25 pieds. L'oeuvre intitulée Diamond Dogs fait jaser depuis son installation qui rend hommage à l'un des albums de David Bowie.

Le 1200 rue Ste-Catherine Est n'a plus du tout la même image !
Guide :
● Guide gai arc-en-ciel de Montréal

Lectures recommandés sur ce thème :
● Les Célébrations de la Fierté de Montréal débutent bientôt
● Célébrations de la Fierté : spectacle des B.B. ce soir
Explorez le monde. Découvrez l'hospitalité gay.
Des appartements chaleureux, des chambres privées et de magnifiques maisons : découvrez l'hospitalité gay dans plus de 135 pays.
Apartments, rooms, homes: be welcomed by the gay community
Stay Social
Wherever you're headed, don't forget to add us on Instagram, Facebook and Twitter. Follow us for exclusive content, special offers and to share your travel pictures using the hashtag #ExperienceYourPride. We love seeing what you get up to on your misterb&b vacation and we'll share the best pics with our global LGBT travel community!
Réservez votre prochain voyage avec misterb&b et découvrez l'hospitalité gay avec nos 200 000 hôtes dans 135 pays
Rechercher maintenant
En poursuivant votre navigation sur ce site, vous acceptez l'utilisation de cookies pour réaliser des statistiques de visites
Je m'inscris gratuitement
Et tentez de gagner des crédits de voyage, jusqu'à $500 USD
Faisons simple !
Nous attachons beaucoup d'importance à vos données personnelles. Nous ne posterons jamais rien sur votre mur sans votre autorisation.
Je préfère rester classique