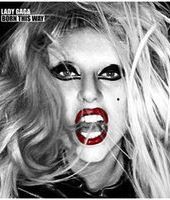 Samedi, les participants au défilé de l'EuroPride à Rome auront droit a une invitée surprise de taille : Lady Gaga ! Comme l'indiquait aujourd'hui le magazine Têtu sur son site internet, en pleine promotion de son nouvel album "Born This Way", la chanteuse américaine sera en effet de passage dans la capitale italienne à l'occasion de la 18ème édition de la gay pride européenne, qui a débuté la semaine dernière, pour dix jours de festivités (en savoir plus).

Très engagée pour la communauté LGBT, Lady Gaga viendra faire un discours en marge du défilé de l'EuroPride, qui se tiendra samedi dans le cœur de Rome et qui devrait rassembler un million de personnes. La chanteuse interprétera ensuite une chanson de son dernier opus au piano.

Les organisateurs espèrent que la participation de Lady Gaga à l'EuroPride, gardée secrète jusqu'à la dernière minute, permettra à l'événement de s'offrir une belle exposition médiatique et renforcera l'intérêt du public pour la gay pride européenne.
Ci-dessous, en octobre 2009, Lady Gaga lors de la Marche pour l'Egalité, à Washington :
Explorez le monde. Découvrez l'hospitalité gay.
Des appartements chaleureux, des chambres privées et de magnifiques maisons : découvrez l'hospitalité gay dans plus de 135 pays.
Apartments, rooms, homes: be welcomed by the gay community
Stay Social
Wherever you're headed, don't forget to add us on Instagram, Facebook and Twitter. Follow us for exclusive content, special offers and to share your travel pictures using the hashtag #ExperienceYourPride. We love seeing what you get up to on your misterb&b vacation and we'll share the best pics with our global LGBT travel community!
Réservez votre prochain voyage avec misterb&b et découvrez l'hospitalité gay avec nos 200 000 hôtes dans 135 pays
Rechercher maintenant
En poursuivant votre navigation sur ce site, vous acceptez l'utilisation de cookies pour réaliser des statistiques de visites
Je m'inscris gratuitement
Et tentez de gagner des crédits de voyage, jusqu'à $500 USD
Faisons simple !
Nous attachons beaucoup d'importance à vos données personnelles. Nous ne posterons jamais rien sur votre mur sans votre autorisation.
Je préfère rester classique