None of us could ever forget the horrific events of June 12, 2016, that took place at Pulse, a popular gay nightclub located at 1912 S. Orange Ave. in Orlando, Florida. A lone 29-year-old gunman killed 49 individuals, wounding 53 others. This was the deadliest violent incident against LGBT people in US history, the deadliest mass shooting perpetrated by a lone shooter, and the deadliest terrorist attack on US soil since 9/11. It was characterized as not only a terrorist attack but also as a hate crime that shook the global LGBT community in the world.
In the aftermath of that sad night in June, the upcoming Orlando Gay Pride celebration is a much- anticipated and emotion-filled event and is expected to bring the LGBTQ community all together for a time of healing. The highlight of this celebration is this Sautrday Come Out With Pride Festival, which promises to be an amazing opportunity for the whole Central Florida LGBTQ community to come together. The Orlando Gay Pride celebrations are expected to attract more than 150,000 people, giving them all the opportunity to come together in united pride, like they did in 2015 (see pictures below).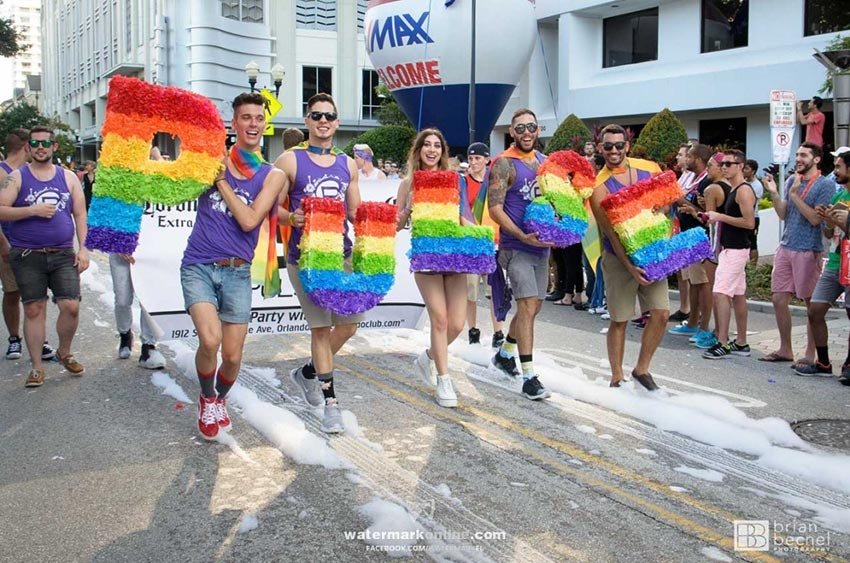 The Orlando Gay Pride events that lead up to the main event include the Oct. 4 Pride Week Kick-Off party and talent contest featuring performances by Pistol Mercy, Axel Andrews, MRMS Adrien, and Kai'ja Adonis; 'Unison,' a photography exhibit on Oct. 5, the Pride Launch Party on Oct. 6; Hamburger Mary's Pride on Church Street Block Party on Oct. 7; and the Sat. Oct. 8 Come Out With Pride Festival.
The main event of the Orlando Gay Pride celebration includes the huge annual parade on Oct. 8 between 12pm and 10pm that lines the streets of downtown Orlando. The Grand Marshals will lead the way and include members of Orlando PD and the fire department, family members of people affected by the Pulse massacre, and Pulse employees. The day will end with an exciting fireworks display and a pretty special entertainment lineup at the Lake Eola Amphitheater and on the NEW Pride Stage. The talented performers include Queer as Folk and Teen Wolf actress Michelle Clunie, America's Got Talent singer Brian Justin Crum, Queer as Folk actor Peter Paige, comedian Matteo Lane from the Nightly Show and Late Night with Seth Meyers, Next to Normal actress Alice Ripley, Fringe and The Good Wife actor Michael Cerveris, and singers/songwriters Brandon Skeie and Eli Lieb. All performances are absolutely free and the talent lineup is still growing!