Whether Los Angeles is your home base, or you're just visiting California, there's plenty of places in The Golden State you can get to in just a few hours. Colby Melvin breaks it down for us.
1. San Diego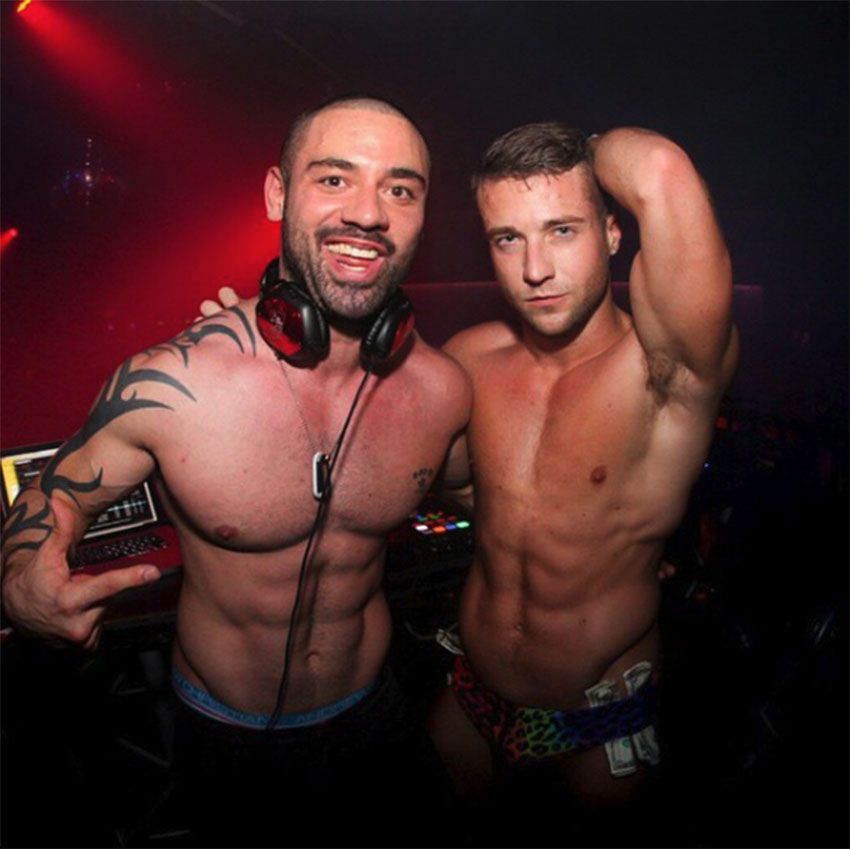 Distance: 120 miles/3:00
What to Do: It's not a trip to San Diego without a stop at Balboa Park, a 1,200-acre park that's home to the famed San Diego Zoo, where you can spot around 4,000 animals of all shapes and sizes. If you want a bustling boardwalk to accompany your beach time, head to Mission Beach; but if a quieter beach experience is more your speed, try Coronado Beach.
Hungry?: For food, shops, and art galleries, stroll the 16 blocks that make up the Gaslamp Quarter, dotted with Victorian-style buildings.
Need to know: For drinks and dancing—and maybe a show—stop by Rich's, the largest gay club in the city.
Where to Stay: Stay with gay-friendly locals near San Diego; browse San Diego listings on misterbandb.com.
2. Las Vegas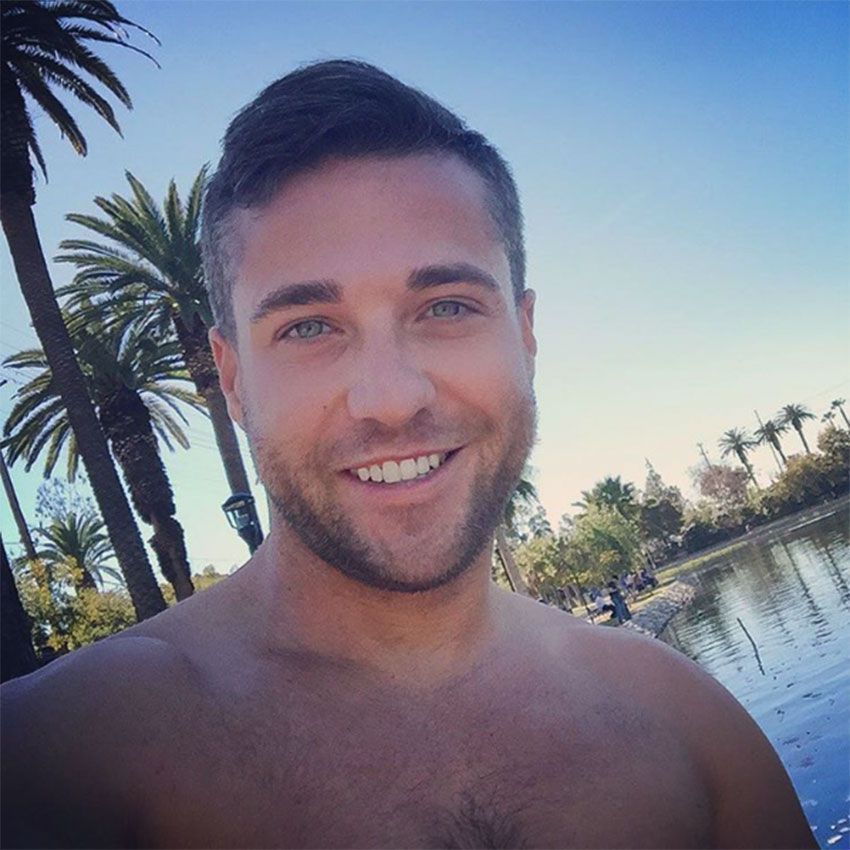 Distance: 270 miles/4:00
What to Do: There's the obvious: gamble the day and night away in any of the seemingly endless casinos.
Hungry?: Vegas is also a mecca for foodies. Feast on steak at Daniel Boulud's db Brasserie (Venetian) or just enjoy the hotspot's $1 happy hour oysters; get ritzy with lasagna at Portofino (Mirage) that comes topped with gold leaf; or venture off the strip to dig into fried pig's ears at Chada Thai & Wine.
Need to know: If you need to beat Sin City's heat, cool off in one of the many resort pools. Most of them are open to non-guests—for a modest fee. There's Mandalay Bay with its faux beach and lazy river; Monte Carlo and its wave pool; or the pool at the Luxor, at the base of the towering pyramid-shaped hotel, among many others.
Where to Stay: Stay with gay-friendly locals near Las Vegas; browse Las Vegas listings on misterbandb.com.
3. Palm Springs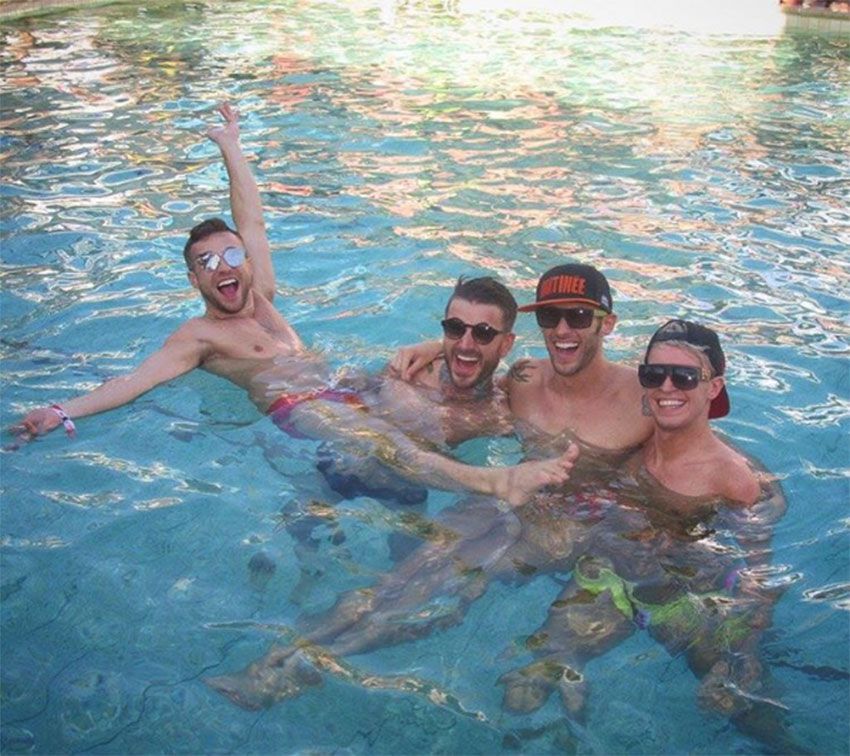 Distance: 114 miles/3:50
What to Do: It's not a getaway to Palm Springs if you aren't spending a significant amount of time relaxing poolside. But let's be honest: you can do that just about anywhere. So don't miss out on the other area activities.
Need to know: Visit the El Paseo Shopping District, a wide collection of shops in Coachella Valley. Or, if you're looking to save a few dollars, try the sprawling Desert Hills outlet mall, where you'll find deep discounts on brands like Alexander McQueen, Cole Haan, and Rag & Bone. At night, take in a show at McCallum Theater, which showcases a mix of dance, musicals, and band performances.
Where to Stay: Stay with gay-friendly locals near Palm Springs; browse Palm Springs listings on misterbandb.com.
4. Laguna Beach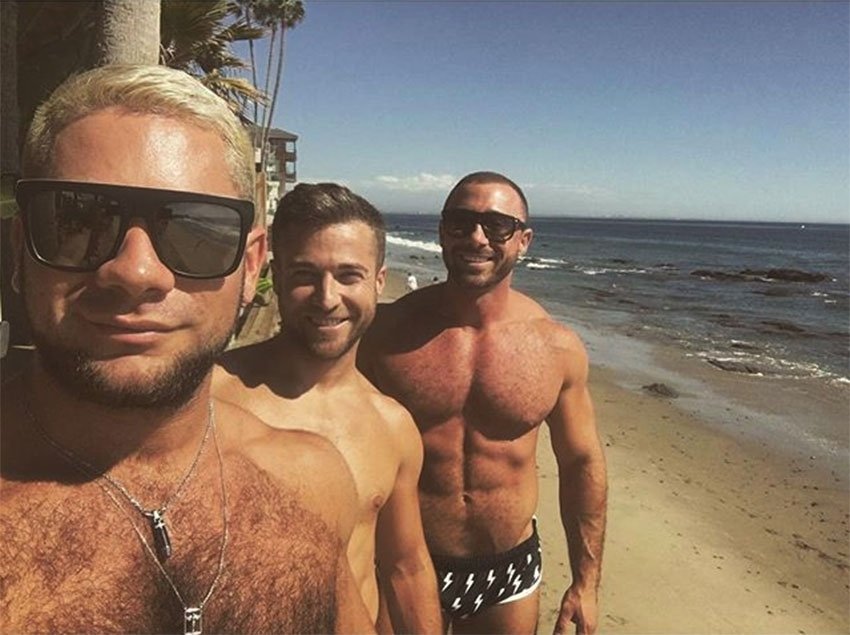 Distance: 53 miles/2:45
What to Do: You'll be hard-pressed to pull yourself away from the stunning Laguna Beach—we can't blame you—but if you can, there's plenty to keep you busy.
Need to know: You can tour the area and while getting a workout with Laguna Beach Electric Bike Rentals. Get your culture on at Kush Fine Art, home to a collection of works from Vladimir Kush.
Local tip:  Spot whales and dolphins on a boat ride with Captain Dave's Dolphin & Whale Safari. And dance the night away at Main Street Bar & Cabaret.
Where to Stay: Stay with gay-friendly locals near Laguna Beach; browse Laguna Beach listings on misterbandb.com.
5. Big Sur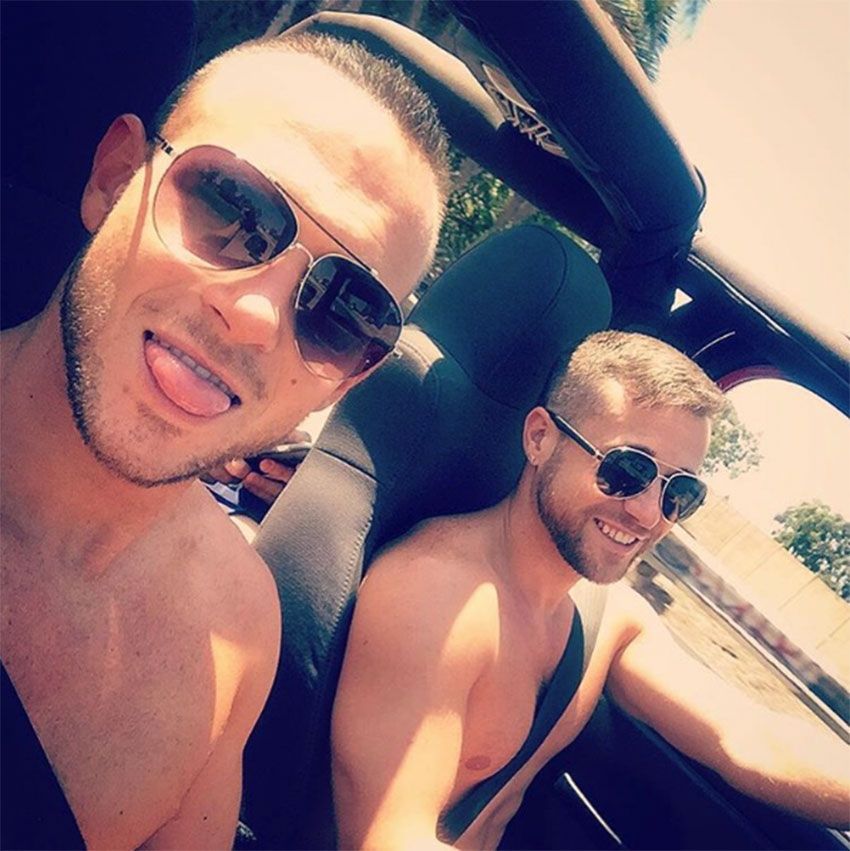 Distance: 298 miles/5:30
What to Do: Start your day off getting lost in the wilderness of Limekiln State Park; its series of trails are easy enough to follow you can do them all, no problem.
Need to know: Browse the book selection at Henry Miller Memorial Library; part bookstore, part cultural center, the spot—named after the author who once lived in Big Sur—also regularly hosts live musical performances.
Hungry?: satisfy your sweet tooth at Big Sur Bakery; housed in a cabin that dates back to 1937, you'd be remiss not to treat yourself to a blackberry shortcake, the most popular item served.
Local tip: The Falls Trail, which leads to a 100-foot waterfall is the perfect photo op.
Where to Stay: Stay with gay-friendly locals near Big Sur; browse Big Sur listings on misterbandb.com.
6. Big Bear Lake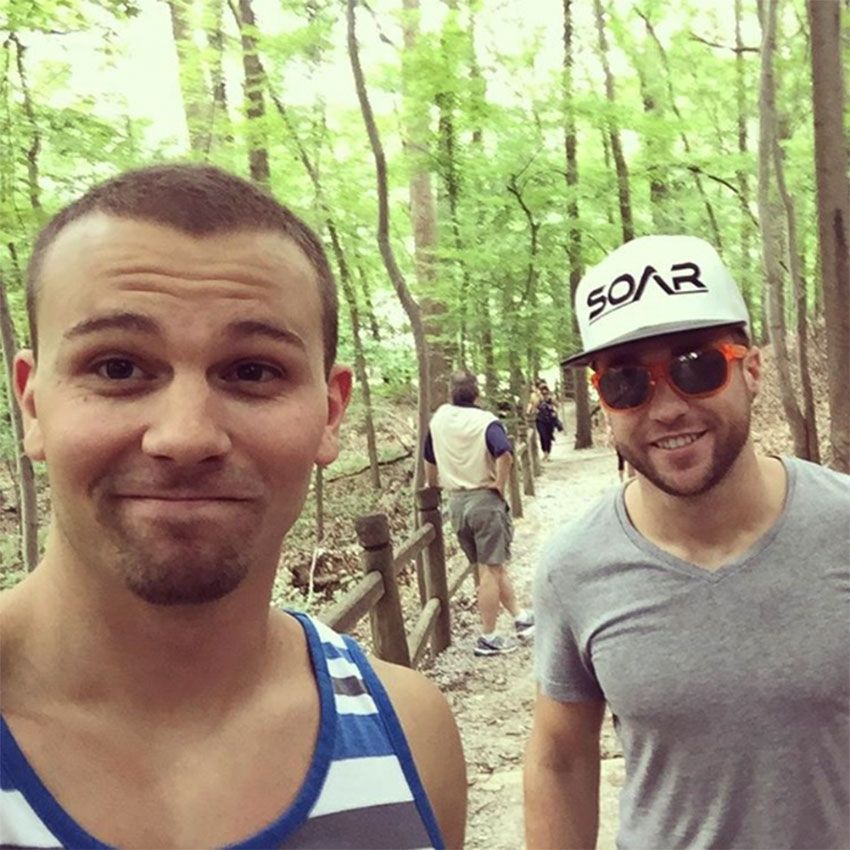 Distance: 103 miles/2:05
What to Do: As you might imagine, nature is the name of the game here, and outdoor enthusiasts will never be at a loss for things to do. The sprawling lake, surrounded by lush, wooded peaks, is home to myriad water sports: There's kayaking, parasailing, jet skiing, paddleboarding, and wakeboarding.
Need to know: In the cooler months, you can don a pair of snowshoes for a hike, and skiers can take advantage of any of the 26 lifts and 435 skiable acres. With all that activity, you may need some pampering.
Local tip: If you've booked yourself an overnight rental, you don't have to go far for some relief; both Longevity Massage & Bodywork and Mountain Mobile Massage & Spa bring the treatments to you, wherever you may be staying.
Where to Stay: Stay with gay-friendly locals near Big Bear Lake; browse Big Bear Lake listings on misterbandb.com.
7. Mammoth Lakes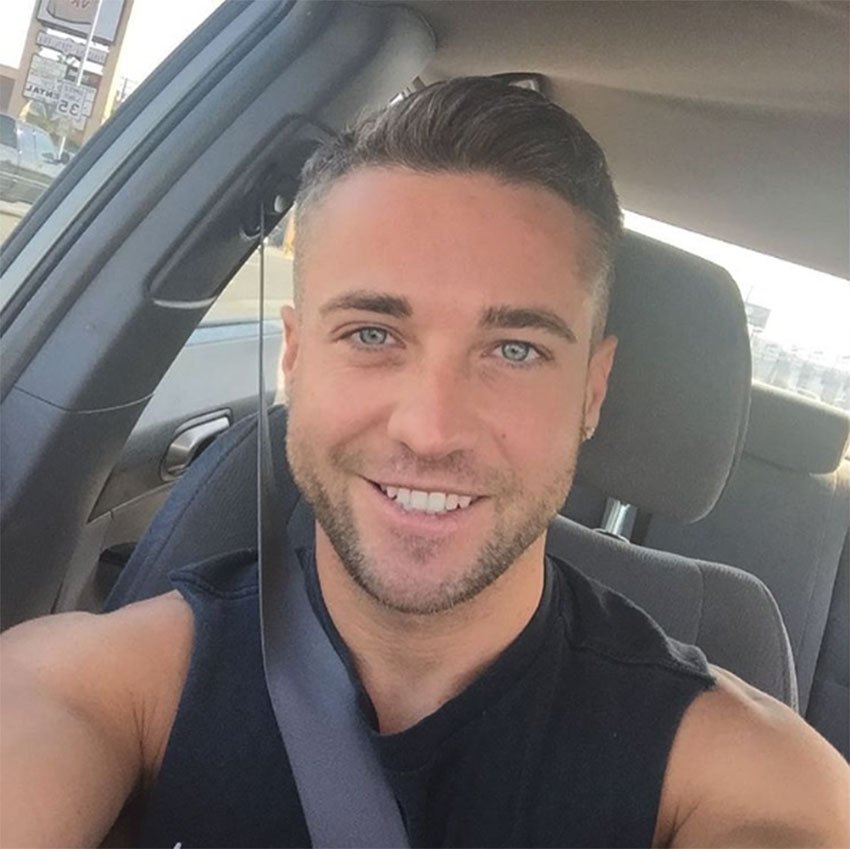 Distance: 310 miles/4:50
What to Do: Another for outdoor enthusiasts, Mammoth Lakes is all about the year-round outdoors activities. Cyclists can rejoice in having an entire park dedicated to biking; Mammoth Mountain Bike Park is home to more than 80 miles of trails.
Need to know: Hikers should head to Mammoth Rock Trail, 2.5 miles of trail that offer aerial views of the town of Mammoth Lakes; River Trail in Reds Meadow isn't difficult, but it does span 15 miles, a particularly good trail to hike in the fall, when leaves explode into vibrant shades of reds, oranges, and yellows.
Local tip: For a taste of history, head to the Mammoth Consolidated Mine. Preserved in a state of "arrested decay," you'll see abandoned log cabins and old, rusty mining equipment.
What to Do: Stay with gay-friendly locals near Mammoth Lakes; browse Mammoth Lakes listings on misterbandb.com.
8. Santa Catalina Island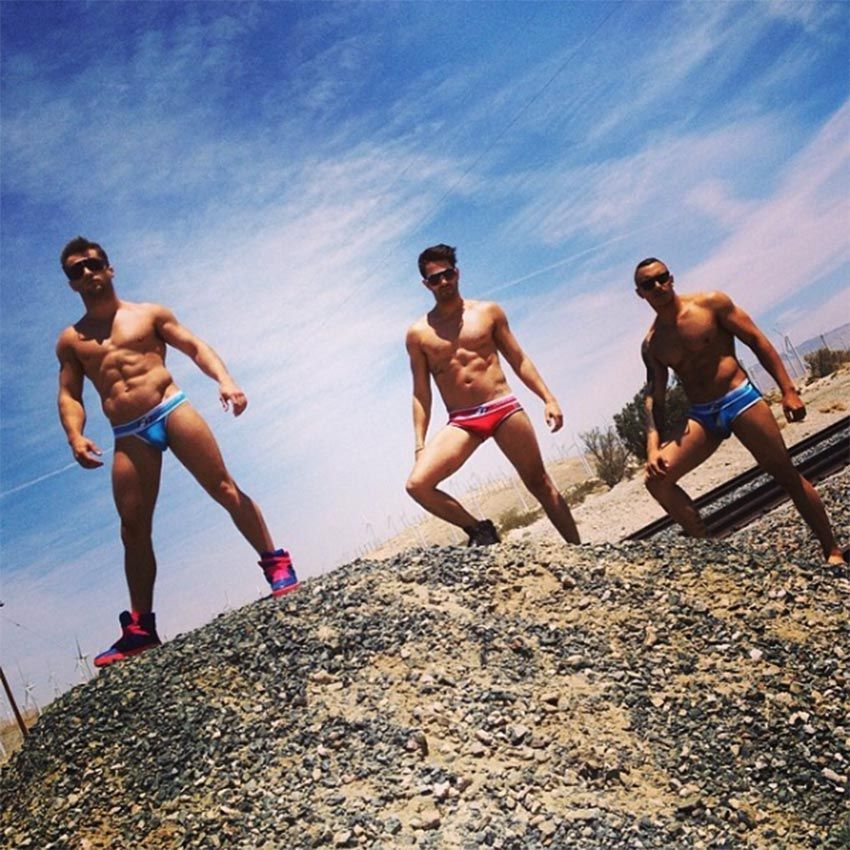 Distance: 24 miles/:50 to Long Beach, then a 1-hour ferry
What to Do: Where to start? The Inn on Mount Ada, a sprawling 1921 Georgian Colonial mansion, is a good start. Overlooking all of Avalon, make reservations for lunch and you'll enjoy amazing views while dining.
Need to know: The Catalina Casino—there's no actual gambling here—is home to the Catalina Theater. Take a tour of the historic theater to learn about its history, visit the green and dressing rooms, and stroll around backstage.
Local tip: Adventure-seekers should take advantage of getting a bird's-eye view of the island from 500 feet in the air with Catalina Zip Line Tours, a series of five zip lines that spans three quarters of a mile.
Where to Stay: Stay with gay-friendly locals near Santa Catalina Island; browse Santa Catalina Island listings on misterbandb.com.
9. Santa Barbara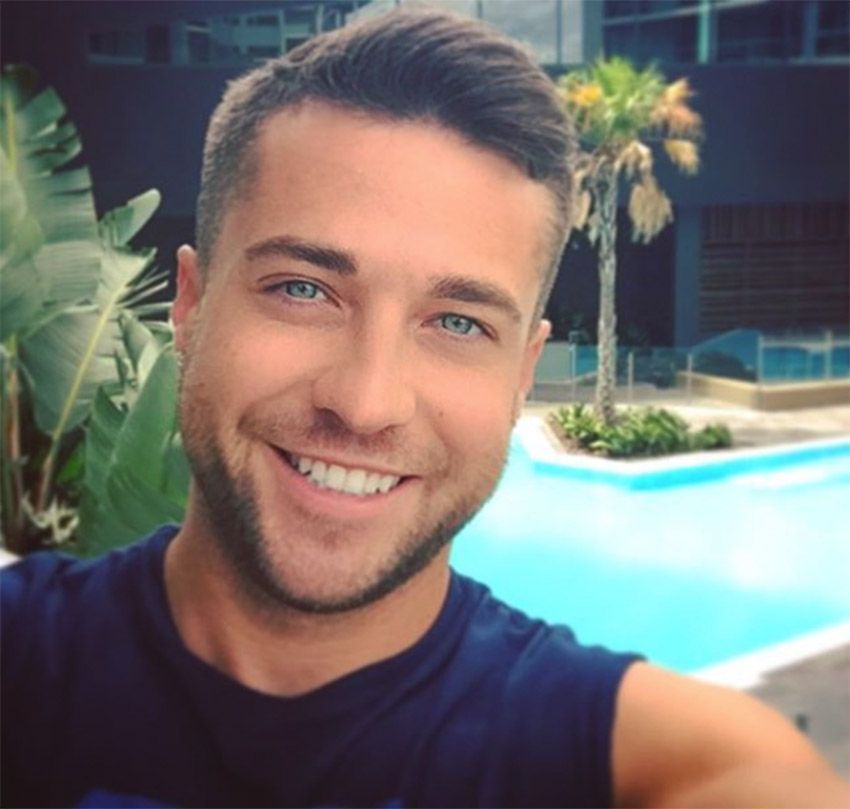 Distance: 109 miles/2:30
What to Do: Start off with a leisurely stroll through Santa Barbara Botanic Garden; the 5 miles of trails are perfect for wildlife-spotting. Don't miss ShinKanAn, an authentic Japanese teahouse in the park.
Hungry?:  Head to Relais de Paris for a taste of the City of Light. Modeled after a 19th-century French Brasserie, the restaurant is best known for its steak frites, so be sure to include a side with your order.
Need to know: When you're ready to get your dance on later that night, head to Tonic Nightclub, where DJs spin house music into the wee hours.
Local tip: Visit Channel Island Outfitters for a 3-hour kayaking adventure exploring the myriad sea caves that dot the coast.
Where to Stay: Stay with gay-friendly locals near Santa Barbara; browse Santa Barbara listings on misterbandb.com.
10. San Francisco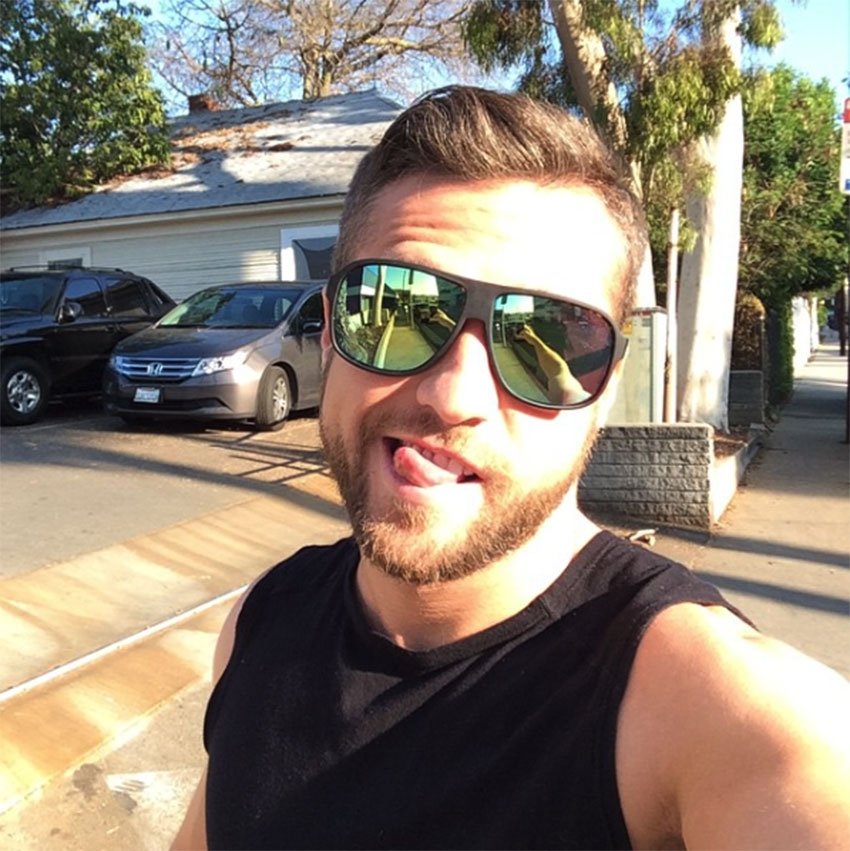 Distance: 383 miles/6:35
What to Do: The Castro District is San Francisco's official "gayborhood," with the heart of it being at the corner of 18th and Castro streets. For a nightcap, swing by Blackbird, a rustic bar adorned with hanging Edison bulbs and salvaged wood.
Need to know:  From here, you'll find the most lively scene in the city. Stop for a burger at Harvey's, named after the famed civil rights leader.
Local tip: A leisurely stroll through Golden Gate Park is lovely, but for views of the Golden Gate Bridge, you'll want to head just north to Presidio of San Francisco; this sprawling park offers great views of the iconic bridge.
Where to Stay: Stay with gay-friendly locals near San Francisco; browse San Francisco listings on misterbandb.com.