The 5th edition of the European Snow Pride, the biggest gay ski week in Europe, will happen in Tignes again next year, from 18 to 25 March. The European Snow Pride, powered by Scruff, is a week of gay ski, parties and fun with great skiing (or snowboarding), international parties and artists! The 2017 program has just been revealed, and it features some big names like disco superstars Boney M. but also DJs like Guy Scheiman (Tel Aviv), Rony Golding (Cologne) or DJ Elias (Ibiza, la Démence).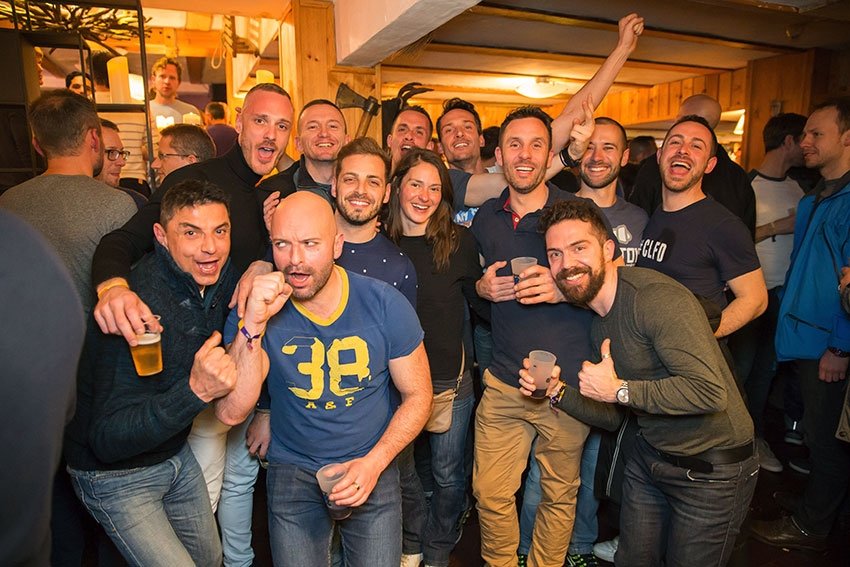 After the Welcome Party on Saturday, March 18th (DJ Lee Harris - London), the Sunday night's opening party will be a Black White party with a "no colors" dress code (DJ Elias - Ibiza, DJ Rich B - London). One of the 2 main events of the week will take place on Monday evening in Tignespace, Tignes' biggest venue: REWIND (Back Into Time) will host the legendary band Boney M. with DJs Tommy Marcus and Little Nemo playing the rest of the night. Daddy Cool, Ma Baker, Rasputin, Sunny, Rivers of Babylon ... you still have time to learn all the lyrics by then!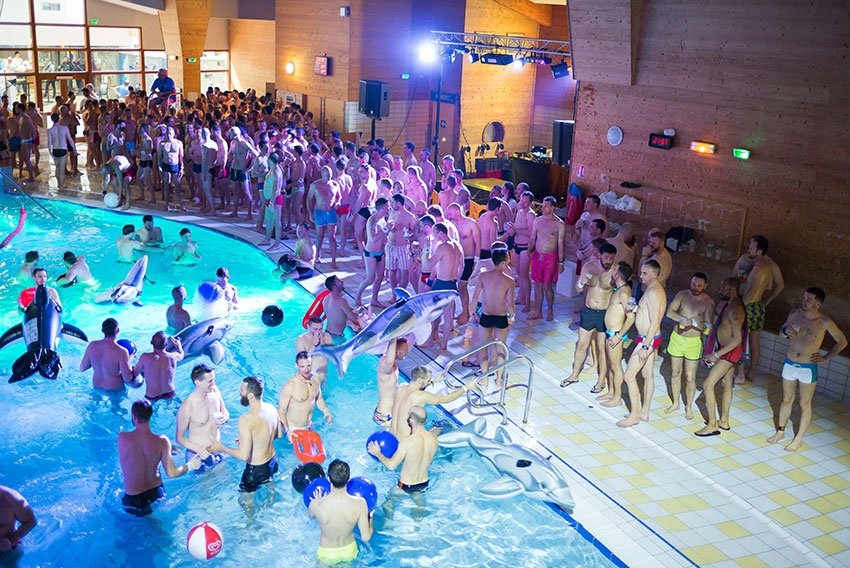 The next day is the day of the much awaited Giant Pool Party in Tignes' lagoon (DJ Tommy Marcus - Paris), lined with a disco night. On Wednesday, March 22 comes the SEXY party from Cologne (DJ Rony Golding, DJ Lee Harris) with a slogan: « be a sinner, be a saint or both ». On the next day is the official Pride party of Tignes gay pride, organized jointly with Montpellier's Lesbian & Gay Pride and with a « into space » dress code (DJ Guy Scheiman - Tel Aviv, JLo Kylie Minogue, Rihanna and Lady Gaga remixer). Finally everyone will say goodbye during a "Freaks" party where everyone will be invited to express his madness (DJ Little Nemo)!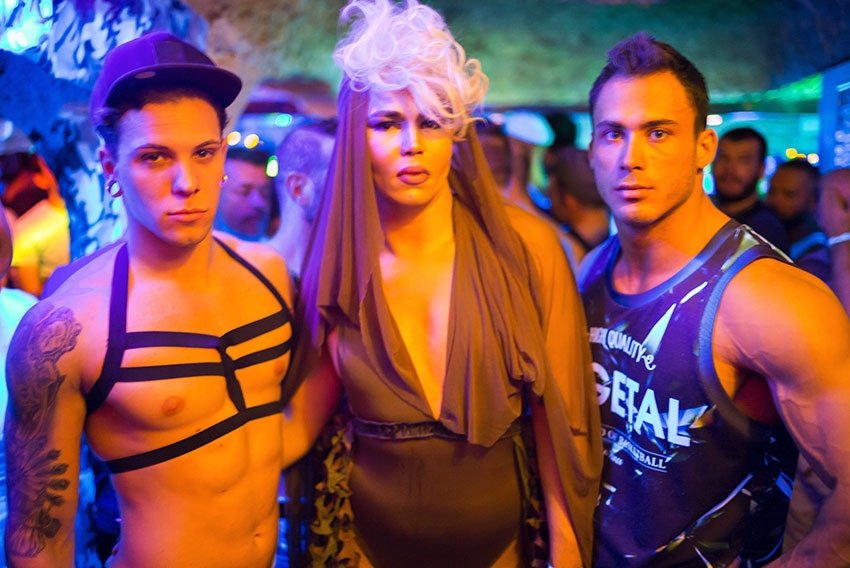 Every day from 3.30 pm to 6.30 pm, participants will also party directly on the slopes at Chalet du Bollin with breathtaking views of the snow-capped mountains. Two DJs, a singer and a saxophonist will host these daily and crazy After-Ski events.
And those who can't get enough of partying will be able to enjoy before parties and after parties every day until 5am.
Hundreds of participants from across Europe, North America and beyond are expected again for Europe's biggest gay festival of winter sports, music and films hosted since 2013 in one of the most beautiful ski resorts in the world, with guaranteed snow: Tignes & Val d'Isère.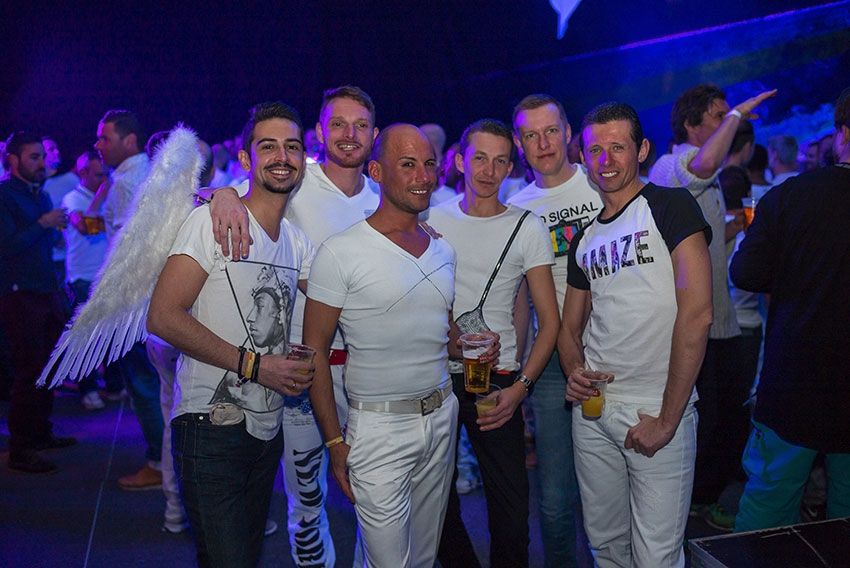 Apart from ski and snowboard lessons and parties, there will also be much awaited great moments of conviviality such as a raclette evening, a fondue evening and a wilderness camp evening in a yurt! And every day, you can sign up for a buffet breakfast, a lunch on a privatised terrace or a dinner in one of 5 restaurants to choose from (tip: don't wait to be there to book these options!).
Finally, you can also enjoy a gay film festival which offers a wide selection of cult and more recent gay movies.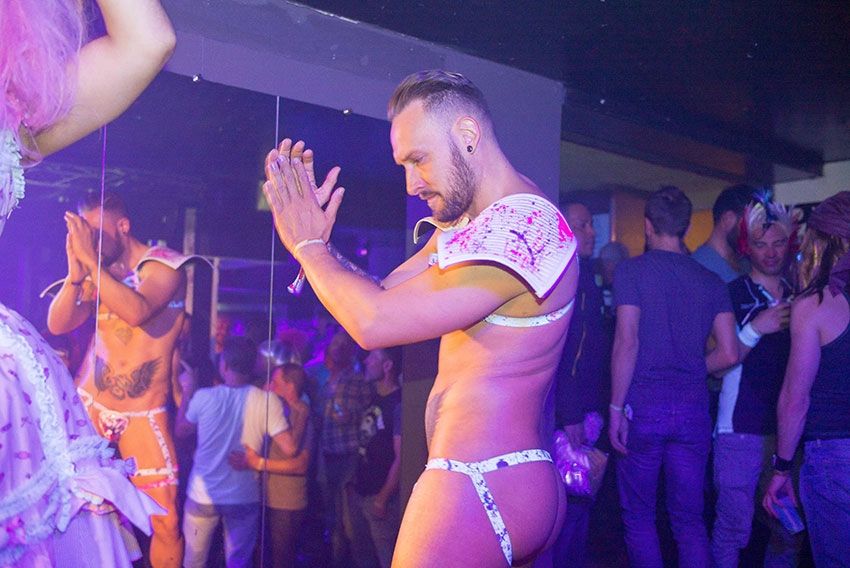 To find all the details of these events and this line-up of artists, to know everything about the Event Pass that will be your sesame for all sports and parties, go to the website of the European Snow Pride powered by Scruff!
All Pictures © Franck Weens www.weens.fr