What is the life like with hosting the gay community on misterb&b, the gay short term rental service? Riccardo is a host from Venice and in this interview he shares the great sense of fulfillment from hosting. We really enjoyed hearing about his point of view on misterb&b and the international gay community. 
Do you spend time hanging out with your guests?
Yes, and I enjoy that so much. I spend time hanging out with most of my guests. I go for dinner with them and I'm always around in the city: that makes me available even just for a coffee and a chat. I've also enjoyed going for some shopping with my guests. Two times I also offered to transfer them to the airport with my car.
What is it like hosting for gay community?
I had the chance to meet people of different age and culture. Everyone can be interesting because everyone brings a piece of the world in your home. I like very much hosting gay people because with them I can really behave naturally as I am. All my guests were very polite and kind, and this is a very good way to present the gay community the world.
Guests appreciate Italian hospitality and they sometimes share what they have, like wine or chocolate, spending some good time together. They like to discover Venice and some of them also like to spend some time in other artistic cities like Padua or Treviso. They are curious to taste typical Venetian food and drinks.
What interesting things have your heard, and what new things have you learned since hosting?
I've been impressed getting to know about a big gay national holiday in Holland and to hear speaking about gay life in this very open-minded country, I love my country, but Italy is different from this point of view.  Most of the people I've met through misterb&b are young, independent and adventurous. They like to talk about their home country. But what I most love about this experience as a host is the sense of connection, the opportunity to share our own story. Aside from the amazing time I spend with my guests, I value a lot hearing about their stories. Some of them have travelled a lot and have great adventures to tell you about. It's so enriching!

Heading to Venice? Check out Riccardo's listing on misterb&b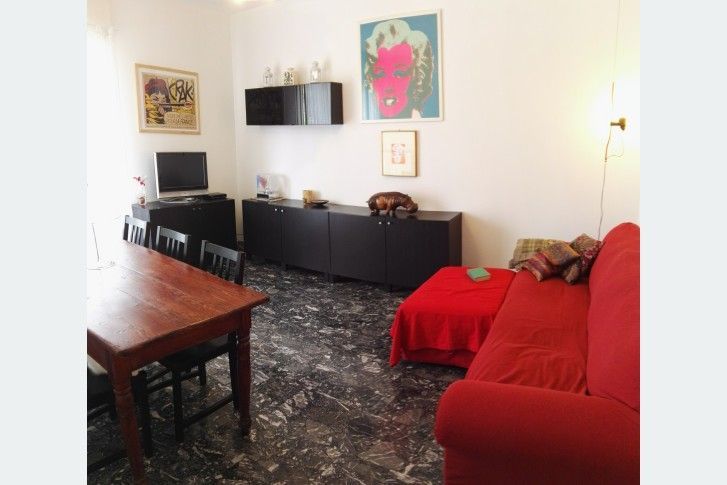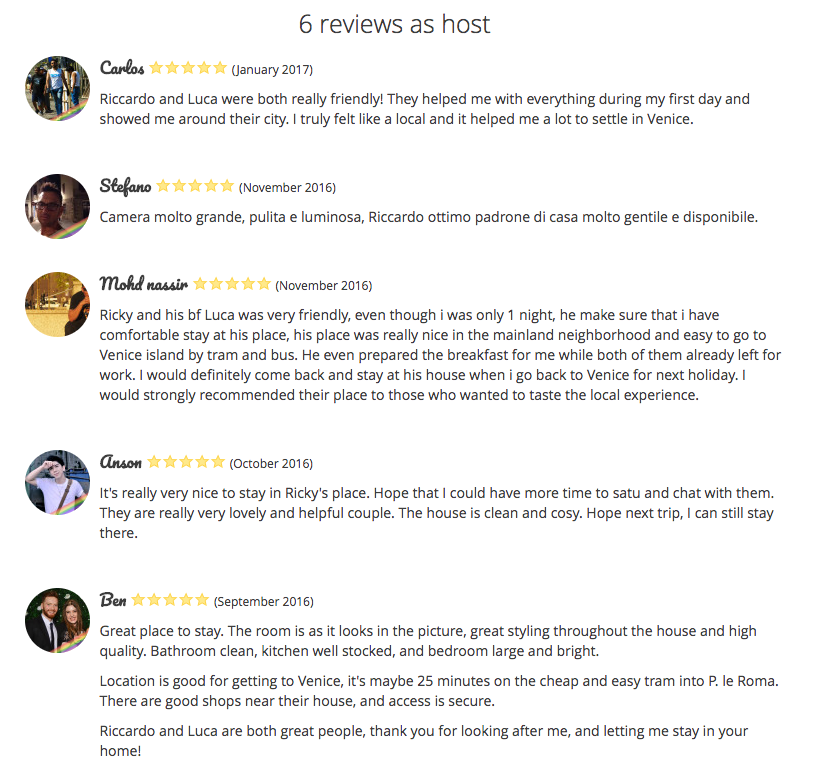 SHARE YOUR STORY!
We are eager to hear your adventure on misterb&b!  Share your travel/host story with us! Tell the world how to have fun in every corner of Earth! Shoot an email to support@misterbandb.com