What is the life like with hosting the gay community on misterb&b, the gay short term rental service? This week Nathan shares his views on hosting for mister10's weekly story. He has a lot to tell about this enthusiastic experience he shares with his partner.  
Ron and I work full time, however, we love spending time with our guests if they want that interaction.  Some guests arrive in Orlando with a packed schedule and we barely see them, others prefer the interaction that is what makes misterb&b so unique!  We have had guests join us for dinners, drinks, pool time, movies, etc. and it is always a great time.  We respect our guest's desires for privacy but love getting to know them and simply just hang out.
What is your best memory with your guest?
This past November was perhaps the most important Pride I have ever gone to.  With Orlando continuing to heal after the Pulse attack in June we had friends in town from other parts of the country and Tim from New York City made a reservation with us.  I told him we would absolutely love to host him but let him know that we would be having friends over for a big pride dinner.  I think he became even more excited about his stay!  He arrived and we welcomed him into our circle as if we all had known him for years!  We all went out for drinks that night and had a wonderful time! 
 What is it like hosting for gay community?
Our bookings on misterb&b have skyrocketed in the last 2 months and the other day I was wondering why to myself.  It occurred to me that perhaps now more than ever with all the uncertainty and fear in the political world people are just looking for a safe place to stay.  A place where you can escape your day to day world for a moment, relax and quite literally smell the flowers.  A place where you can be yourself, love who you love and celebrate all that is right with the world.  My partner Ron and I are committed to treating people with respect, and have overwhelmingly received that in return! 
All of our guests have been interesting! Everyone has their own unique story and journey.  We have had guests of all ages, both single and coupled and love hearing about their stories!  In learning about someone else you will often find yourself learning something about you in the process.
What is the best conversation you had with a guest?
 It is almost impossible to pick a favorite, but recently we hosted a couple from Mexico City. I have been wanting to visit Mexico City for a while now and was so grateful when they took the time to share so many things about their city. They gave me good insight on things to see and do when I am in Mexico City and invited me to reach out to them when I am there.  I can't wait to make that trip sometime soon!
One of the most important things I have learned since hosting is the appreciation of my home.  It is very easy in our world to never be satisfied with what you have and always want more.  We live in a modest house but in the 14 years I have lived in it I have transformed it into the house it is today and it really warms my heart to hear guests say how wonderful and relaxing our little "Crowasis" is.  We look forward to the many guests we have yet to welcome!

Heading to Orlando? Check out Nathan's listing on misterb&b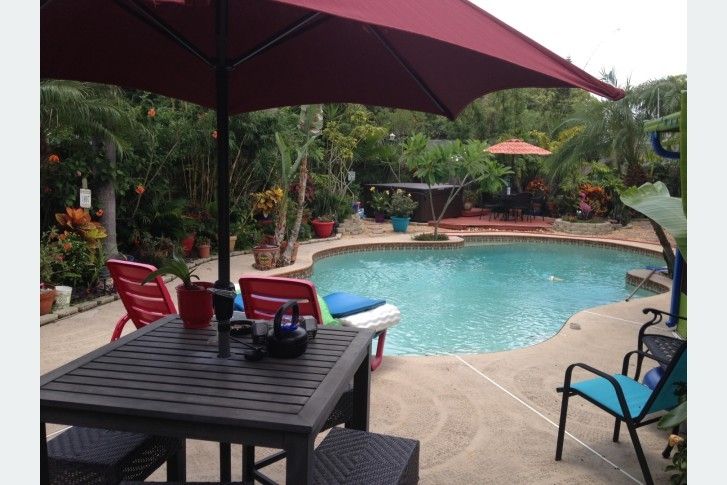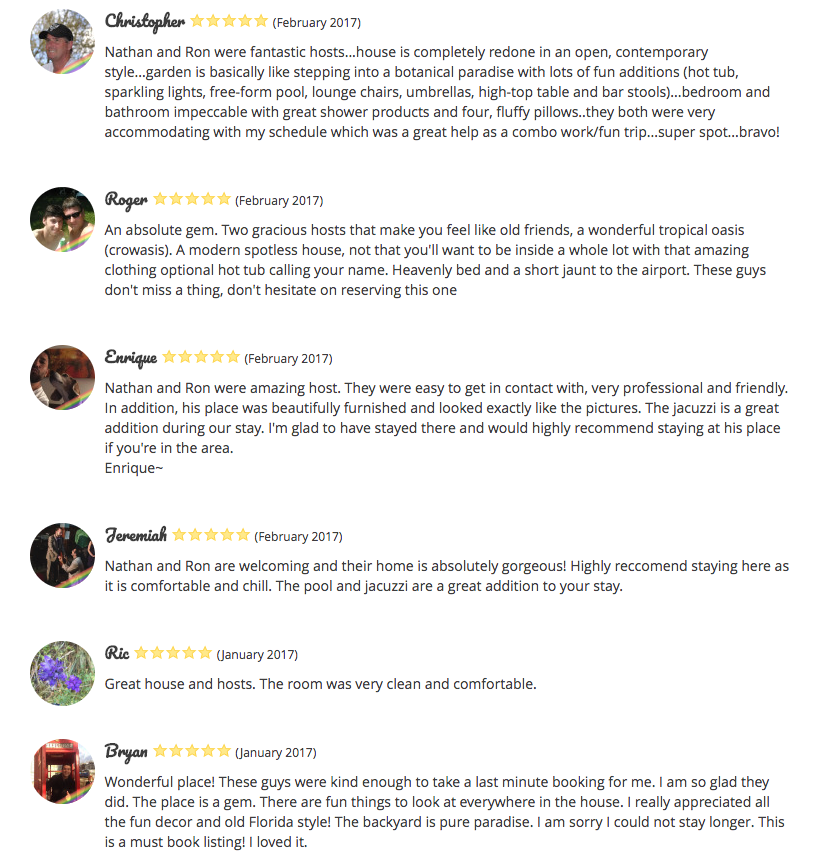 SHARE YOUR STORY!
We are eager to hear your adventure on misterb&b!  Share your travel/host story with us! Tell the world how to have fun in every corner of Earth! Shoot an email to support@misterbandb.com