Stephan and Justin are a couple of New Yorkers who ventured in the misterb&b experience in early 2016. In a bit more than a year they gathered quite a bit of experience about what hosting means. Friendly, respectful and responsible towards their guest, they do their best to contribute to making them experience New York as gay locals. That's the misterb&b spirit! 
What is it like hosting for gay community? 
We started hosting with misterb&b in March 2016 and we noticed right away the instant connection we felt; sometimes from the very first message. Our gay guests seem to be more independent. They either already know their way around New York City, or are anxious to explore it. We're always happy to answer their questions and give them tips on restaurants, shows, or parties.
We have had the pleasure of meeting people from many different backgrounds, ages and industries - from animation to adult entertainment. Needless to say, all of them had stories to share.
Our guests seem to be interested in acting more like locals than tourists. Instead of hanging with Spider-Man and The Naked Cowboy in Times Square, they'd rather be checking out the local restaurants and bars in Hell's Kitchen for a truer New York experience.
Entertainment and culture seem to be at the top of their list. Broadway remains a main attraction, but some people will also come to see their favorite artist perform in a more obscure venue. Here, you can see it all!
What is the best conversation you had with a guest?
There are so many; but one that sticks out is probably when we discovered that one of our guests and our then roommate had many, many friends in common. They were from the same area on the West Coast and had been to the same bars and nude resorts – but had never really connected.
We also had a couple from the same small town in France where Stephan was born. Having that common point of reference made messaging exchanges even easier – and talking about 'home' once they arrived was truly wonderful. Small world!
We've learned that everybody is different – in the best possible ways. But we have been lucky that the one thing they have all had in common was that they were friendly and tidy/clean!
We also like to travel ourselves – so it's always great to learn about new places and lifestyles from our guests. Hosting/being a guest is very much a sharing experience.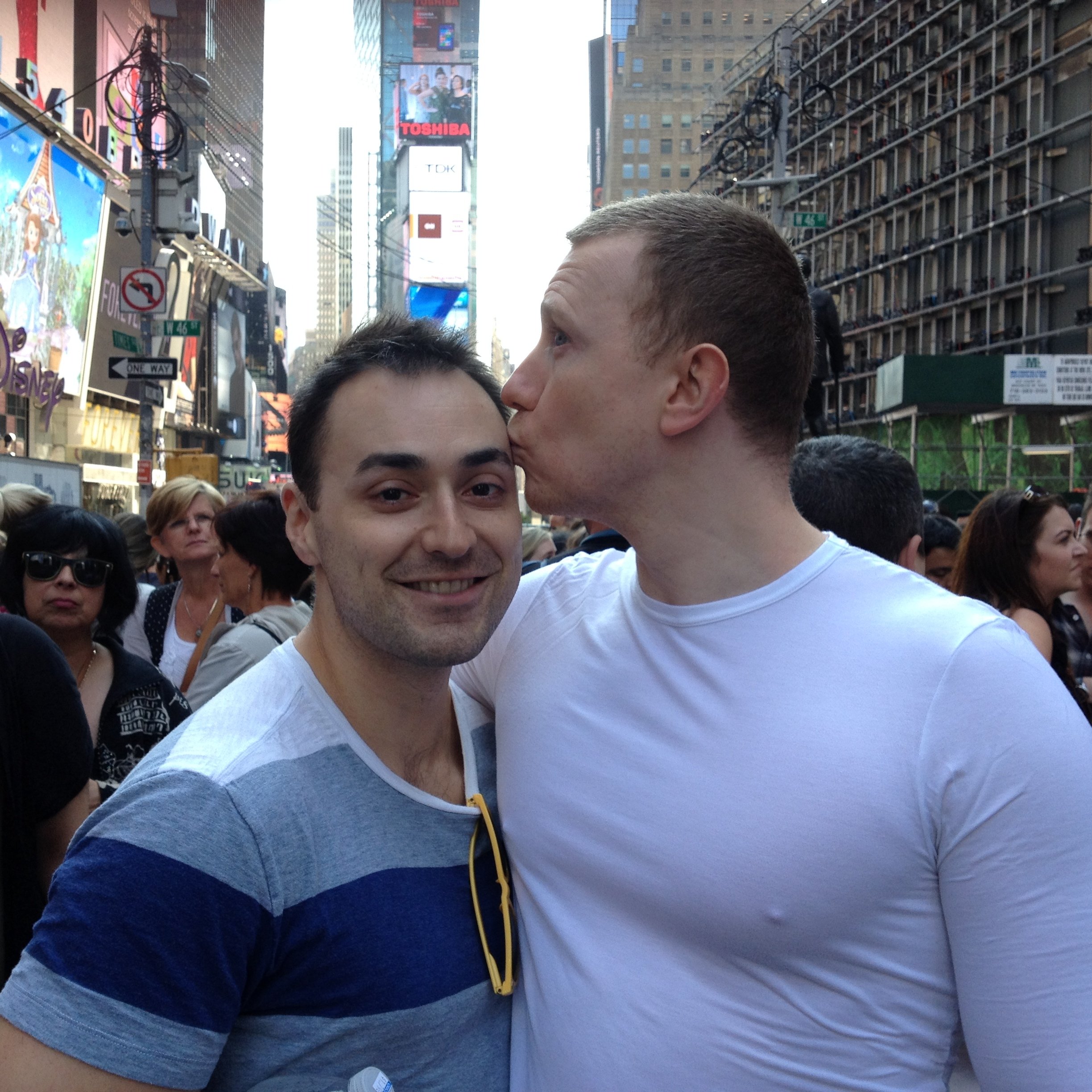 Do you spend time hanging out with your guests?
We are very respectful of our guest's private time and space. We are busy New Yorkers and know how precious that can be. That being said, they are always welcome to join us in the living room and kitchen for lively conversations or movie night. 
While our guests are very independent, we try to be as available as possible. We've helped guests get tickets to shows and navigate to remote parts of the city, and we even shared brunch with one of them at the Rue la Rue Café just up the street.
But we have had great – and different - memories with all our guests! Knowing that they enjoyed their stay and felt welcome in our home is very rewarding. We feel a responsibility to make their New York experience the best possible, so they'll want to come and visit again…

Heading to New York? Check out Stephan and Justin's listing on misterb&b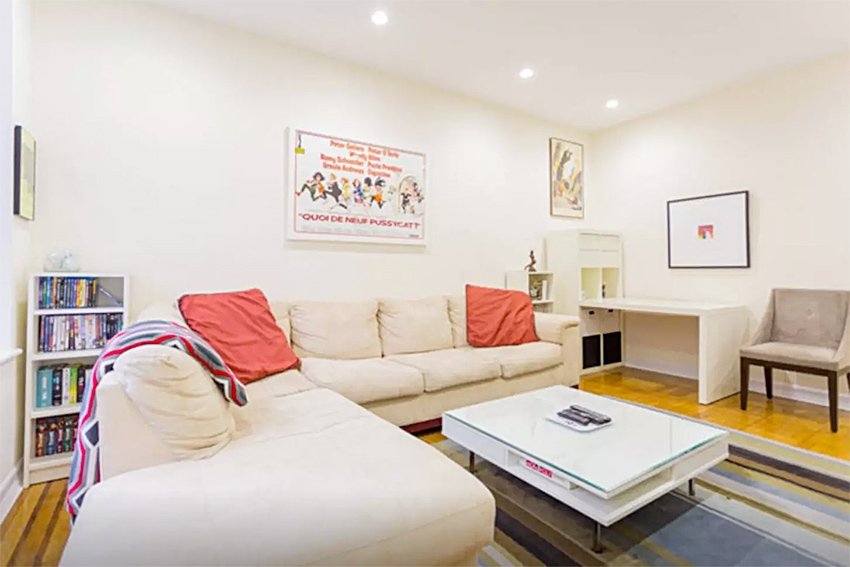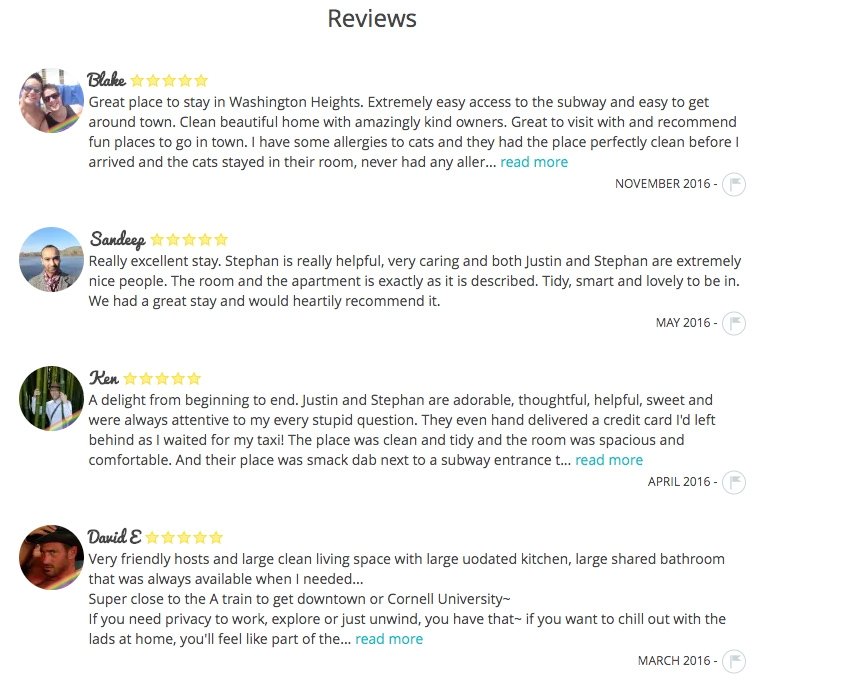 SHARE YOUR STORY! 
We are eager to hear your adventure on misterb&b!  Share your travel/host story with us! Tell the world how to have fun in every corner of Earth! Shoot an email to support@misterbandb.com