Meet Pepe! He is a graphic designer and a devoted host from Granada. He enjoys spending time with his guest, showing them around and making portraits of them. He is truly cheerishing his misterb&b experience. Read his story and get inspired too. There are many waiting to stay like a gay local in your city. 
I'm very lucky, I always meet a lot of interesting people from everywhere, and any guest has a nice history about his journey or his life. For example, a couple of teachers form Switzerland that live in the mountains, a nice boy from Costa Rica very interested in Spanish culture and politics or a cute boy from Brazil that invited me to the carnival next year. I feel overall very lucky!
I love hosting people, and help during their trip. That's because I love travelling too and I know what kind of support you need when you are traveling. Also, I am gay, so I think I can understand the needs of gay travelers and I know what they should look for in my city. Hosting gay people is a wonderful experience!
And I think my guests have all nice impressions about misterb&b and hopefully treasure nice memories about their stay in Granada. I usually like to show them the city, the gay areas. Sometimes if our schedules match, I show them a nice hot-spring near the city – it's an amazing natural place to take a bath, very famous within the gay community.
What interesting things have your heard, and what new things have you learned since hosting?
I'm very curious, and I like to ask about the country or lifestyle of guest. So I have learned a lot of things thanks to them, especially English language (in the beginning I couldn't speak so much) But the most important I have learned is the respect for diversity: every person is completely different and hosting taught me how easy it is to open one's mind and become a better person. 
How Do you spend time hanging out with your guests?
If I can, I enjoy spending time with my guests. Granada is an amazing city, with lots of hidden wonderful corners, monuments -the Alambra for instance is the most visited monument in Spain- bars, parties, landscapes, nature, the highest mountains in Spain, the tropical coast. It is a paradise, but you must to know how to get the places, and for me is a pleasure to show all this to my guest. That's because I'm very proud of my city. And I like riding my mini cabrio with good company!
What is your best memory with your guest?
There are many. But maybe taking a bath in the hot-springs at night, under the moonlight, talking for hours or maybe drawing some guest – I love to draw and paint and when they find out guests ask me to draw them very quickly. When I deliver them my small creation it's very nice to see the amazement on their faces. Every guest left and still leave me remarkable memories.
Heading to Granada? Check out Pepe's listing on misterb&b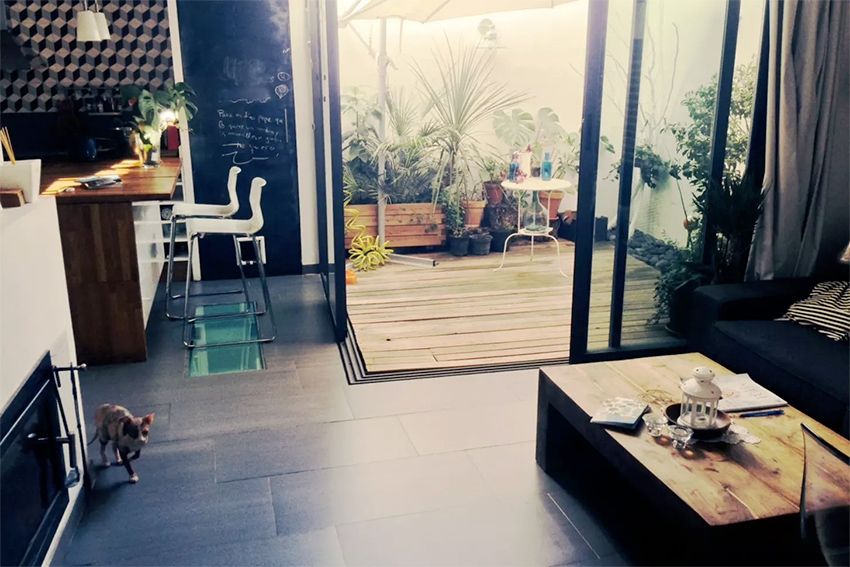 SHARE YOUR STORY! 
We are eager to hear your adventure on misterb&b!  Share your travel/host story with us! Tell the world how to have fun in every corner of Earth! Shoot an email to support@misterbandb.com