Did we really need the nth gay app? It's already hard enough to keep the pace with all the dating websites and most of them are offering just the same value, making the same vows, promising promises.
Truth be told Blued is trying to go far beyond the experience other dating apps provide. 
For starters, Blued is not only a dating app. As of today, Blued has just what it takes to be considered the first gay social network. It recently landed in Europe where its beta version was launched in the first months of 2017 in key markets such as France and UK. Among other features, Blued offers a unique Face Authentication technology to certify profiles. Users can create live streaming videos, they have a timeline for posting and keeping up with friends' posts, and temporary picture and video messaging. They can create groups around shared interests. Blued is promising to change the scenario of the LGBT community, but why should you believe this promise? Because this app has a story others don't have! 
Cut to sometime during the nineties. Cut to Beijing, China. 
Close up on a man who was a police officer by day, with a passion for street chases. 
Close up on the same man secretly running a website for the underground Chinese gay community. This man's name is Ma Baoli aka Geng Le and he is gay. During the nineties homosexuality was considered to be a crime in China.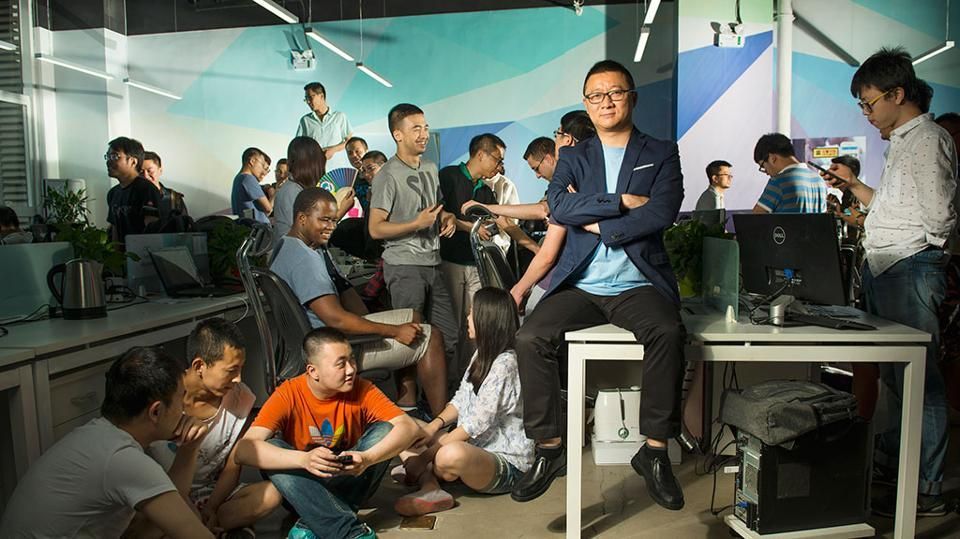 Mr Ma ran this life for about 16 years. When he had to resign after his website was discovered by the police he had to struggle between the loss of his job and the support he was trying to gain back from his family. 
This is where Blued comes from. From a country and an age where same-sex couples were delegitimised and discrimination was still deeply rooted in the social fabric. Blued's mission is to tear down the walls of prejudice and create a space where its users can share experiences, be entertained, grant and receive help. And finally where rather than your looks, it's your talent and your personality to be under the spotlight.
Blued is promising to make a difference in the 2.0 age. Mr Ma cleverly selected the best features of the most popular social networks and made them available in just one app.
The live streaming is the most important feature with 200,000 broadcasters in China out of 27 million users. Talking about popular topics such as music, dating, fitness and cooking broadcasters can pick up thousands of fans and even earn thanks to the app's digital currency sent by the audience. Content sharing goes far beyond that: each profile can be synchronized with Instagram; pictures can be commented, liked; vocal and text messaging are also available. All this sums up to a redefinition of the everyday gay app. Blued's new unique Face Authentication technology offers the chance to verify the identity of every user, contributing to create a safer and trustworthy environment. 
This completes the safe heaven Ma's had envisioned to create in the dark times where he run an undercover website: a gay app people can use to gather, to socialize, to listen and help each other. Over the last 2 years Blued has in fact implemented a free HIV screening for its Chinese users and has also flown several Chinese couples to the United States to allow them to get married. 
Breaking down Blued's motto "Every unicorn is welcome" unveils the spirit of this brand new start-up who has quickly become a giant.
The first gay social network has lately forged a partnership with the largest gay hotelier in the world. Blued and misterb&b share indeed a vision. It is made of acceptance, of inclusion. It tells its community everyone will be welcome wherever they are. Like gay locals. It tells a tale of diversity and it shows it's not a myth, nor a monster to escape. A diversity made up of unique creatures: unicorns that have the privilege to exist and therefore chase their bliss. 
READY TO GET BLUED?
Visit their blog and download the app: available on App Store and Google Play!