Fred has been hosting travelers in Orlando thanks to misterb&b. Find below what's his experience has been like so far. According to him, misterb&b gives you the chance to personalize your journey according to your tastes. It's also the chance to connect with like-minded people from the same community you belong to. So why should you choose anything different than that?
I have met many interesting people from across and outside of the country.  Some are in town for conventions and business purposes, and some are here to visit Orlando's many theme parks, beaches, and nightlife. I've hosted couples, friends, and single people alike. 
What is it like hosting for gay community?  
I feel that by hosting others in the gay community we have a better understanding of each other and what we expect in a host.  We have similar desire for cleanliness, respect, and comfort.  Often times, it's easy to recommend the best local restaurants, beaches, and nightlife for my guests to visit because they have similar taste. Depending on their budget I can make recommendations for activities in Orlando that may be a little off the beaten path. 
What is your impression on gay guests? What do they like to do?  
It completely depends on what brings them to town (whether they are here for business, pleasure, or a mix of both).  My guests have always been considerate and respectful of my time and house.  Most of the guests I've hosted are extremely happy to be able to get out of town, stay in a house for much less than a hotel would cost, and have a host like me who has lived in Orlando for more than ten years and is able to give advice and recommendations on what's going on in Orlando during their stay.  It's a much more personalized experience than they would receive in a hotel setting.  Many of my guests ask what the locals do and want to visit less touristy places for shopping, dining, etc. which I'm happy to point out.
Some of the best conversations I've had with guests are about where they are from. I feel like I learn just as much about the city they are from as I tell them about mine. Many of my guests keep in touch via social media after their stay and invite me to visit where they are from.
What is your best memory with your guest?  
One of my guests was in town for a Pet Convention as he owned a chain of small pet stores.  He brought my dog Olivia an assortment of treats, bones, and outfits. I thought this was so kind of him and really made a great impression. 

Heading to Orlando? Check out Fred's listing on misterb&b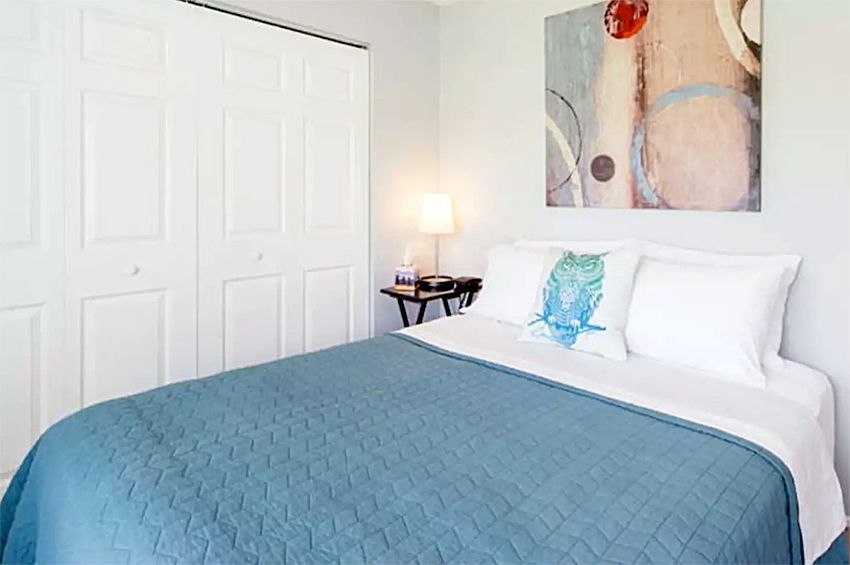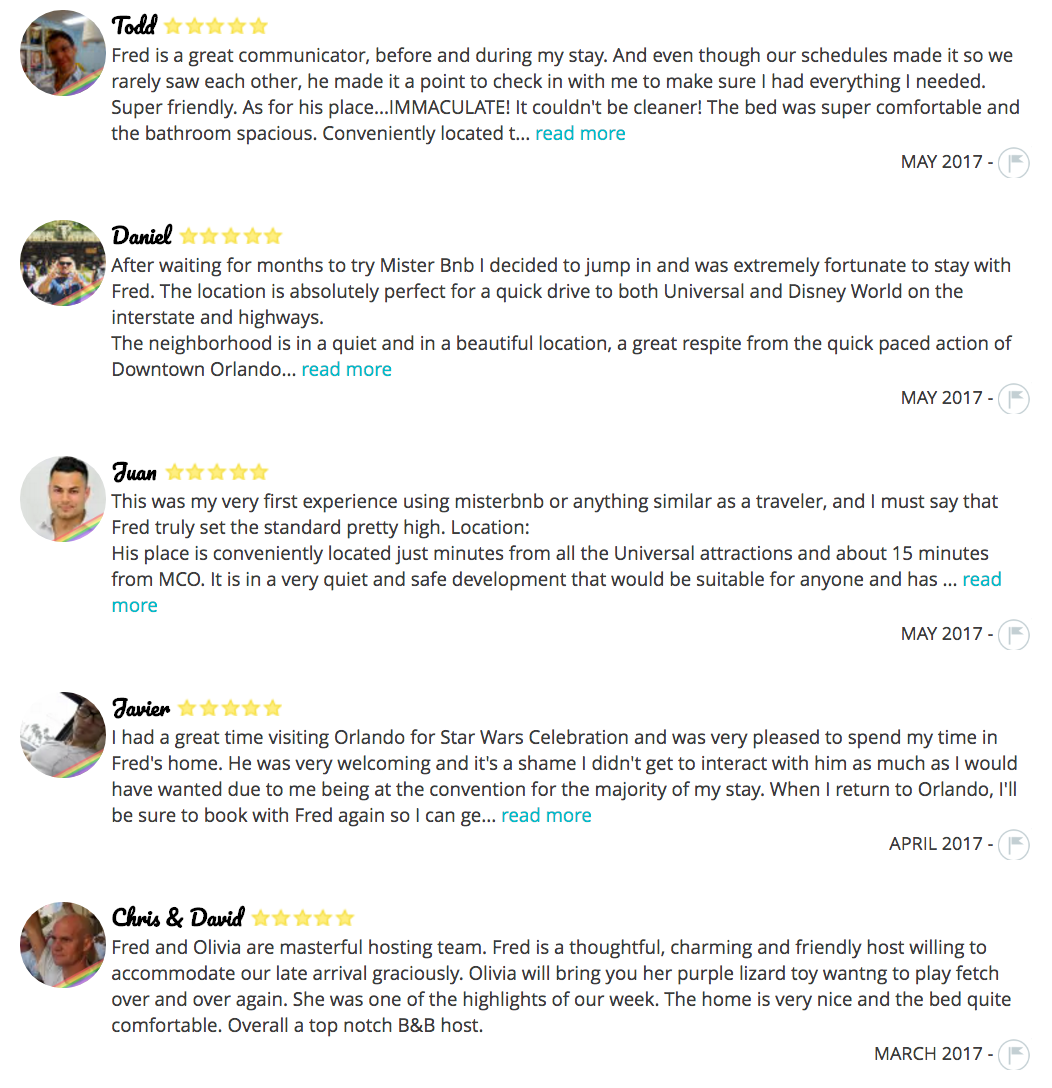 SHARE YOUR STORY! 
We are eager to hear your adventure on misterb&b!  Share your travel/host story with us! Tell the world how to have fun in every corner of Earth! Shoot an email to support@misterbandb.com