Emilio and Manuel are a couple from Sevilla. They are fond of their experience as hosts on misterb&b as it's allowing them to encounter a whole set of different cultures.
What interesting people have you met?
We have met lots of interesting people of many countries different, from USA, South America, Asia, Europe…  We have learned very interesting things about them and their countries: after all misterb&b is about sharing. 
 What is it like hosting for gay community?
It is better to host the gay community because we have more things in common and we can explain the gay leisure of the city. In addition, it is safer to accommodate gay people because there will be no concerns over thing like, prejudice and homophobia.
People are usually very polite, respectful and clean. Above all, they like to visit the city because Seville is very nice for sightseeing. They also love our city's gay nightlife.
What interesting thing have your heard, and what new things have you learned since hosting?
With the majority of guests we have good conversations. Above all, those who come from the east, from countries like China or Corea are very interesting because they explain how they live there, what they eat and what they do. And it's so appealing for us because it's a completely different way of life: another culture that enriches ours.
Above all it is interesting to know the political situation of each country and the lifestyle in each of them. It's interesting how everyone is born in one city but they always live in another. It's the question they always ask us: have you always lived in Seville? They are always so surprised!
What is your best memory with your guest?
We always give the guests all the freedom possible. There are some who prefer to be with us or alone in the city. If our work allows us to, we go with our guests to the best places to eat,  we have beer together or go out at night. It is a pleasure for us!
For instance, with a guest-friend from the USA we went for dinner and returned home the next morning. It was a very fun night :)

Heading to Sevilla? Check out Emilio and Manuel's listing on misterb&b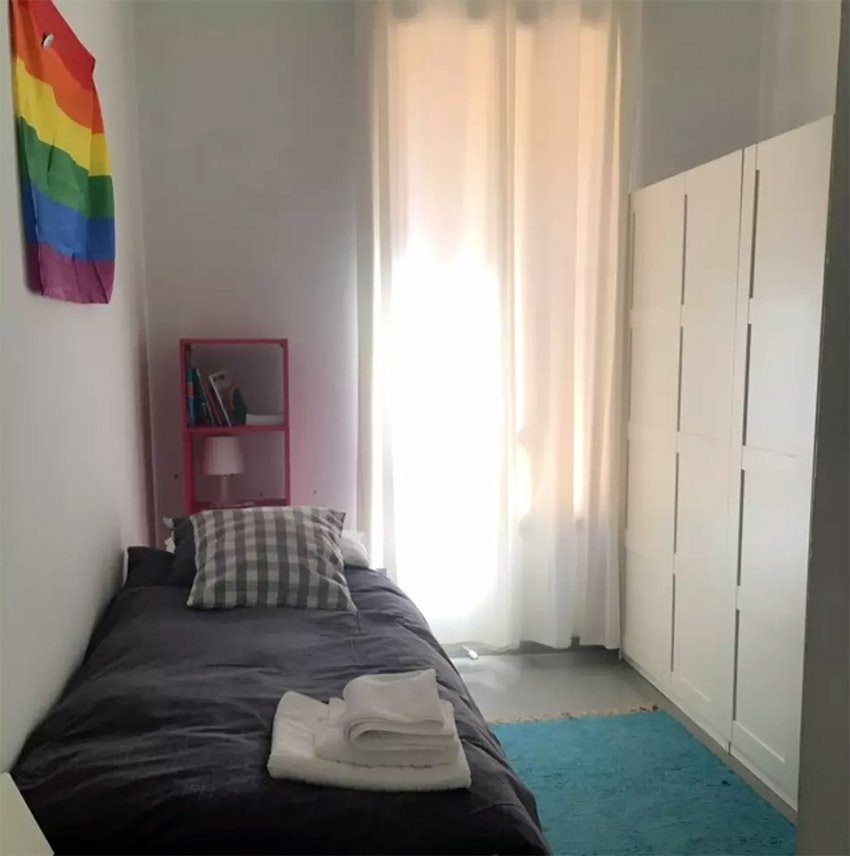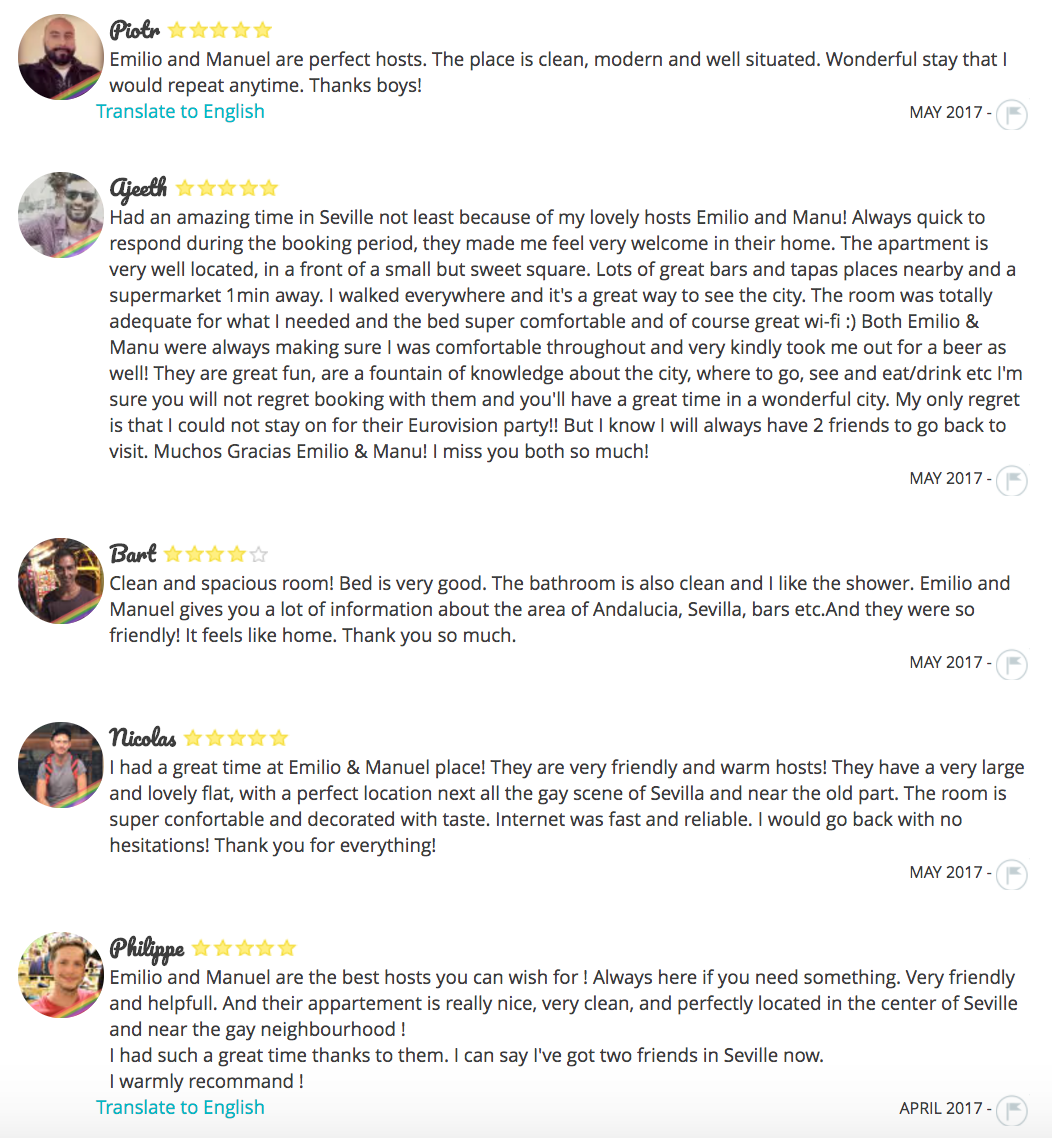 SHARE YOUR STORY! 
We are eager to hear your adventure on misterb&b!  Share your travel/host story with us! Tell the world how to have fun in every corner of Earth! Shoot an email to support@misterbandb.com