Mark moved to Colorado to be closer to the many outdoor activities in the area. He loves travel and visited 47 out of 50 star-striped states and 20 countries. So far, he loves his hosting experience too, renting out his spare room when he's travelling. When he happens to be home though, he enjoys getting to know his guests. Read about his inspiring story and stay like a gay local. 
What interesting people have you met?
Since Denver is such a popular tourist destination, I have met an array of interesting guys from not only across the United States, but from around the world. I host through one of the other popular bnb sites as well but I'm always way more excited when I receive a message from a misterb&b guest. I already know that we're going to have a connection and lots to talk about. I love being an ambassador for the city of Denver and welcoming visitors to this great state.
What is your impression on gay guests? What do they like to do?
My misterb&b guests have been friendly, respectful and tidy without exception. They're always anxious to explore the hot spots in Denver and to discover the natural beauty of Colorado. I have some standard recommendations in my welcome packet but always find out what my guests are interested in specifically and offer them suggestions to meet their individual needs whether that's a challenging hike, the best Mexican food in the city or a fun place to have a drink. 
What is the best conversation you had with a guest?
I'm an outdoorsy person and I love sharing stories with my guests who are interested in experiencing nature. Two of my guests shared their experience hiking to Devil's Head Lookout. Because I hadn't been myself, I took their tips and did the trail myself with some friends and now this is one of my favorite day hikes.
misterb&b guests are adventurous. Even though I've lived in this city for over four years, I'm constantly learning about new places through their vacation explorations. My guests have exposed me to new restaurants, clubs and bands in Denver as well as additional outdoor adventures in the state. The weather in Denver is perfect for outdoor living. Some of the best conversations I've had with my guests happen on my back patio, with drink in hand, hanging with the pups and watching my pet chickens explore the yard.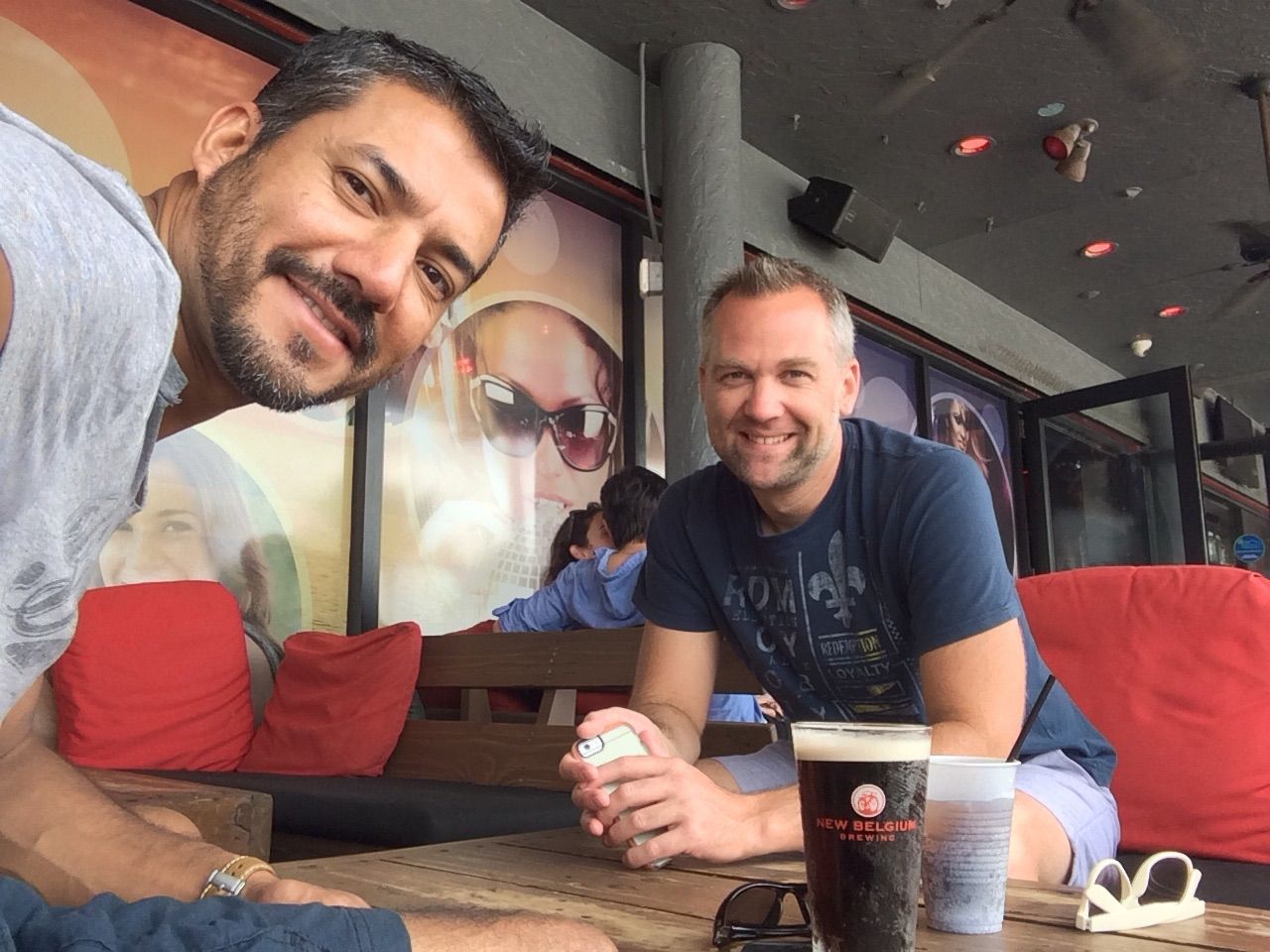 What is your best memory with your guest?
One of my guests booked with me because I lived closed to the friends he was coming to Denver to visit. We didn't realize until he arrived and started talking that I was also friends with the guys he came to visit. It's a small world and the gay community makes it even smaller.

Heading to Denver? Check out Mark's listing on misterb&b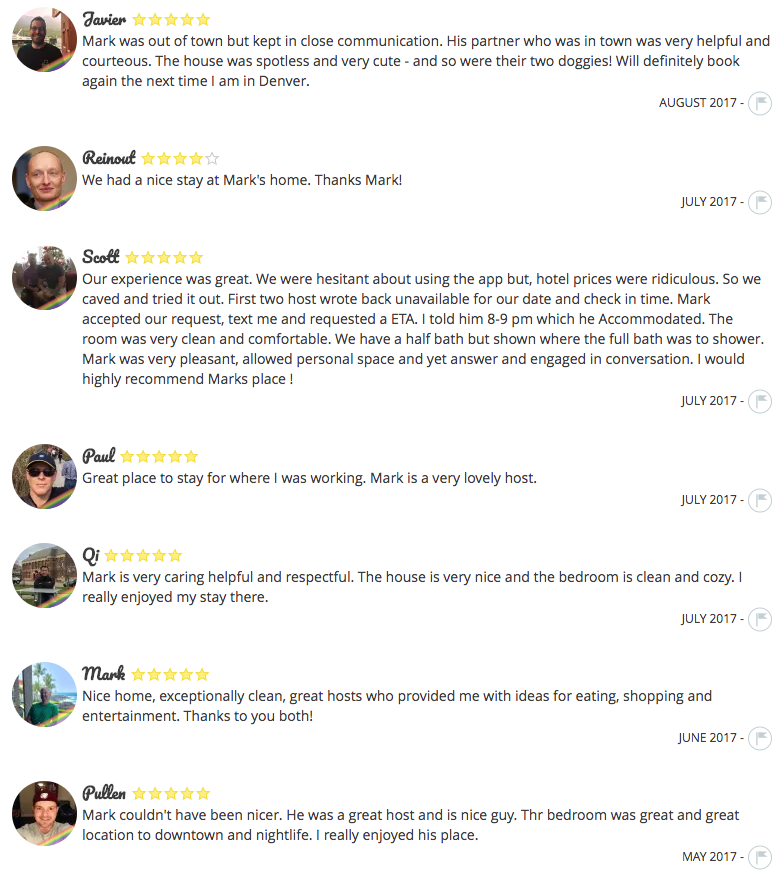 SHARE YOUR STORY! 
We are eager to hear your adventure on misterb&b!  Share your travel/host story with us! Tell the world how to have fun in every corner of Earth! Shoot an email to support@misterbandb.com