Fancy staying somewhere completely different? Hans shares his beautiful houseboat on the Rotte river with travelers from misterb&b. He loves being a host and makes the most of meeting new people from the LGBT community. Check out his story and stay like a gay local in Rotterdam...

This is my third year hosting with misterb&b. I like to travel myself and – in my experience – being a guest in a more personal environment is just better than being in a hotel. I'm living in Rotterdam, a city that every visitor finds quite interesting; since I'm single, quite liberal and open-minded, I use my extra rooms to host friends and misterb&b travelers.
I decided to give it a try because I love to meet new people from abroad. It's so interesting to hear their stories, to share each other's experiences and ways of life. You always tap into the most interesting conversations and learn a lot about their country, the city they're from, culture, art, music etc. And it's also nice to guide them through the discovery of my own city, Rotterdam, and our culture.
Making guests feel at home

I can confidently say I don't regret venturing into this experience: I've always enjoyed my time with all the people I've met through misterb&b. Also, being part of the gay community makes getting along much easier: this experience makes it easier to meet like-minded people.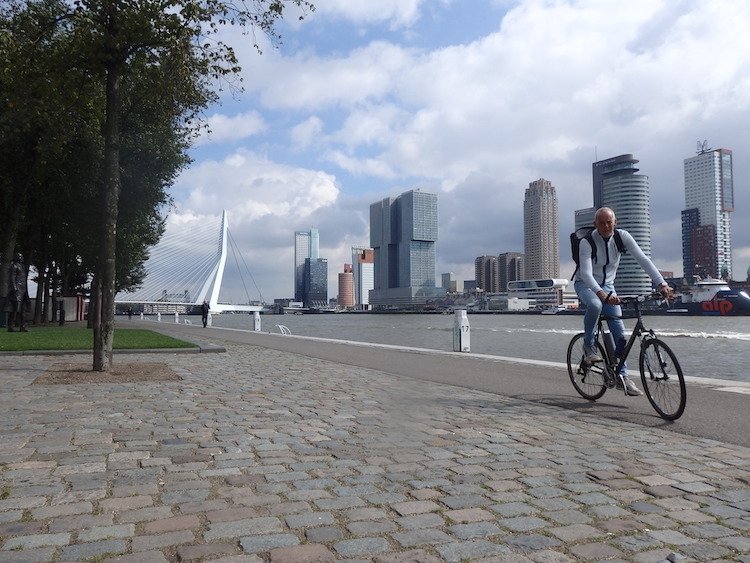 I've met people from the most diverse backgrounds, with different ages, cultures, interests and jobs. They come from the four corners of the world. Offering an accommodation that can become your personal place in this city is pleasant. It's not just about having a bed to sleep in and a roof on your head; I like to make guests feel at home.
So, as they arrive I offer them a drink and, if they don't have plans, we have dinner together: that's a perfect moment to recommend things to do or places to visit. It's also nice to be there when they come back from a visit or a stroll and hear their thoughts on Rotterdam. I think everyone learns to love this city surrounded by water. 
Great conversations

Some guests leave a distinct memory, others are more quiet and prefer being alone: that's fine, too, it doesn't bother me. I remember this guy from Singapore who was here for four days: he came all the way to Rotterdam especially because he loved our windmills - that surprised me a little bit!
We used to have great conversations about our lives over dinner. He was a gay-Muslim and I'm a Western-thinking Dutch guy. Our different backgrounds triggered interesting chats. On a weekend, we drove to Brielle to see the 500-year-old fortress and the little surrounding village.
Water is my element: I love living in a city surrounded by water. I love swimming, snorkeling, skating, sailing, going to the beach. I've been living in Rotterdam for ten years now, and my connection to this element is one of the main reasons why I moved here. 
The perfect place

A few months ago I decided to move from my great penthouse to a houseboat on the Rott river. It's been five months now and I just love living much closer to the city center and in front of this beautiful park. My guests love it, too!
The combination of architecture and nature make Rotterdam an amazingly beautiful place to live in. Friends, family and misterb&b members who come to visit me find it incredibly relaxing, too! I can't blame them, it's just the perfect place for me. And I feel so lucky to be part of misterb&b and have the chance to share all this beauty with them!

Heading to Rotterdam? Check out Hans' listing on misterb&b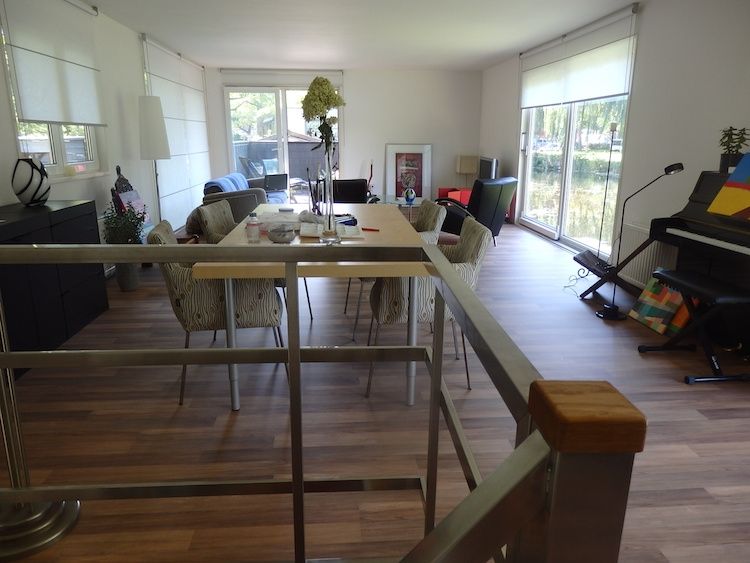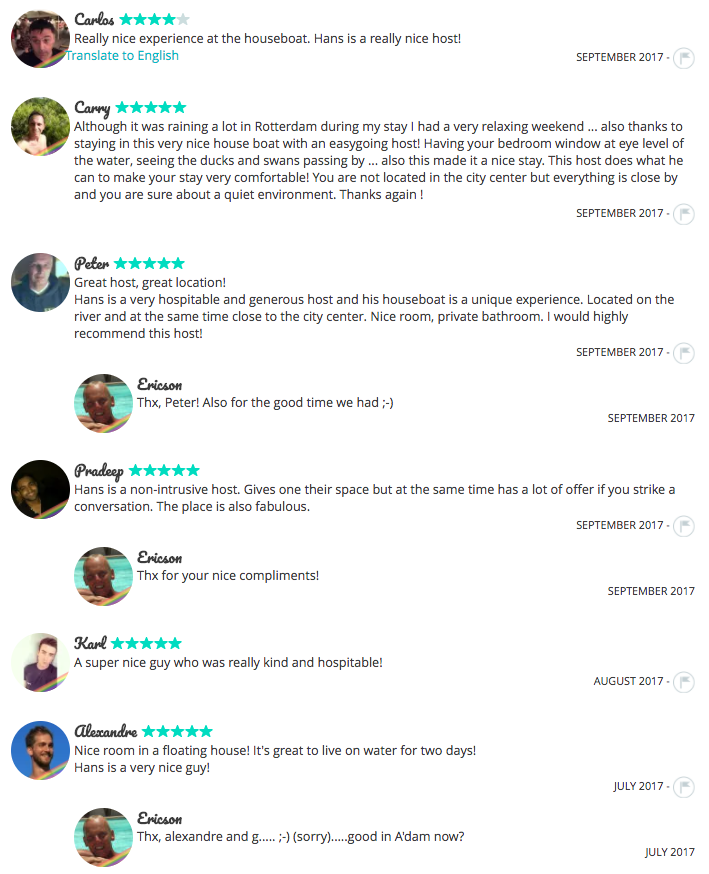 SHARE YOUR STORY! 
We wanna hear all about your adventures on misterb&b! Share your travel/host story with us and tell the world how to have fun in every corner of Earth! Mail us at support@misterbandb.com and we'll get back to you.

Plus, did you know misterb&b is on Instagram and Twitter? Follow us and share pictures of your travels through misterb&b using the hashtag #staylikeagaylocal. We'll share the best with our global LGBT travel community.