A gay-friendly hub with the best of both worlds, our hosts Keith and Mario depict a wonderful portrait of life in Seattle. They also share with us their hosting highlights, remembering the best times they've had with misterb&b's gay community of travelers...

What makes Seattle such a great place to visit?

Seattle is fantastic as both an urban and rural destination. It's a lively city, with lots to do, and also sits in the middle of the most spectacular landscapes in North America. It's a short walk from the popular downtown tourist destinations, including Pike Place Market and Capitol Hill, the center of Seattle's gay nightlife.
It's also easy to have a complete Seattle experience in and around downtown, where you'll still get beautiful views of Puget Sound, the Olympic and Cascade Mountains, and, of course, the imposing snow-capped Mount Rainier.
Sounds great! What else?

A short ride on the King County Water taxi will drop you off near the end of a pleasant waterfront walk that ends at Alki, a popular beachfront neighborhood (you can also rent a kayak, canoe, bicycle, or paddle board near the ferry terminal).
Longer trips can take you whale watching in the San Juan Islands, up to Snoqualmie Falls, or to hundreds of trails where you can hike through the region's amazing scenery, from forests to glaciers.
How gay-friendly is your city?
Wherever you go, you'll find that Seattle is very open; gay couples are welcome everywhere (singles will find plenty to do, too). We have a large LGBT population, and, although Capitol Hill is still the focus of the city's gay nightlife, there are LGBT-friendly businesses everywhere.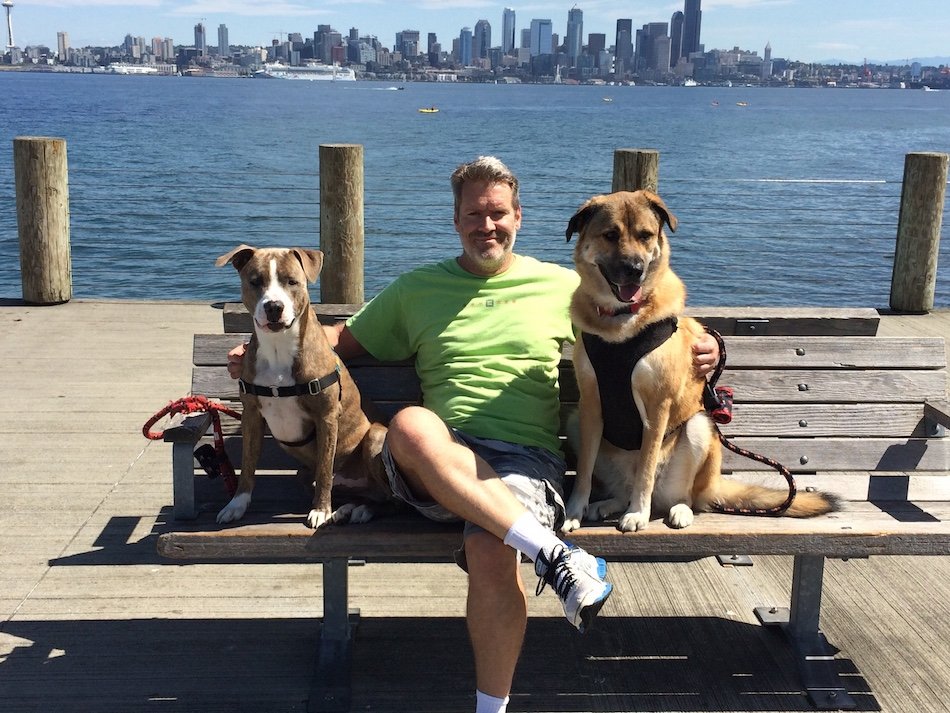 How have you enjoyed hosting?

We've had positive experiences hosting guys from throughout North American and abroad, with some great conversations.
Our guests stay on the first floor and have direct access to the patio, making the room ideal for those who want to stay in and have a bit of privacy as well as those who might want to stay out late. Our two dogs share our home, and they love to say hi to our guests. :)
Do you enjoy spending time hanging out with your guests?
Definitely. Most of the time, guys enjoy coming back to our place to enjoy a glass of wine or a drink and relax in the living room or patio after a long day of touring. We have our own work schedules that keep us busy, but we love offering advice on where to go and what to do based on guests' interests.
What are the main things your guests love doing in Seattle?
Seattle is a place full of activities day and night. We are just a 10 minute drive to downtown, close enough to be convenient but far enough to live in a quiet neighborhood.
Many of our guests start the day with coffee or breakfast and there's a great little breakfast spot that serves crepes just down the street. From there, our guests can catch a bus to Pike Place Market, then take take the monorail to Seattle Center to visit the Chihuly Museum and Glass Garden or the Museum of Pop Culture.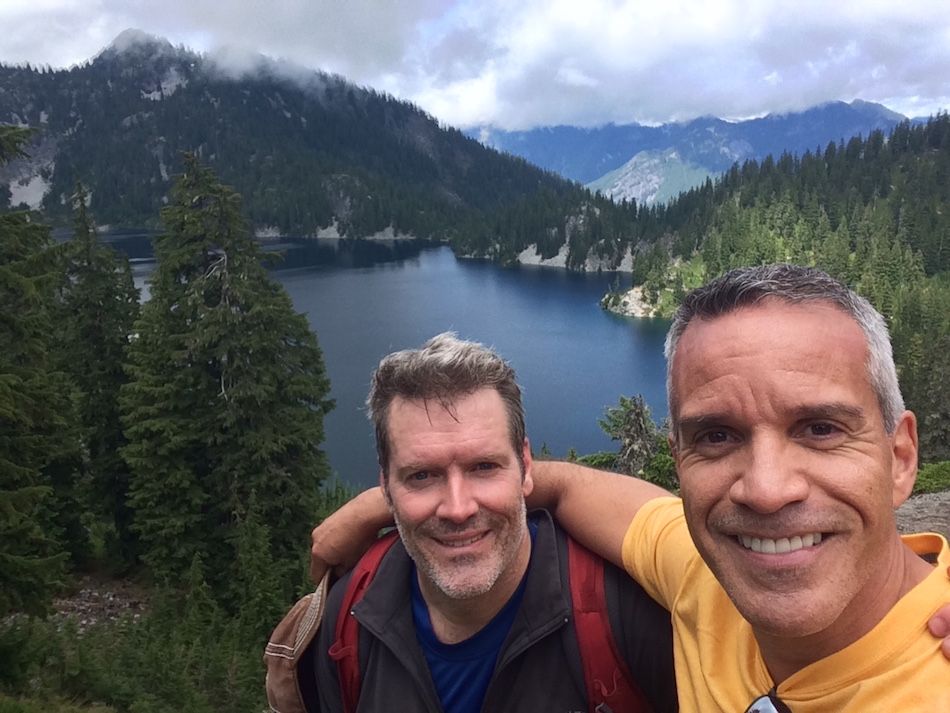 What have you learned since you started hosting?
Hosting people from different walks of life has been been such a great experience. Learning about their culture, customs and beliefs has enriched our lives.
What's the nicest thing a guest has ever done for you? Do they ever bring you gifts?
We've been fortunate that all our guests have been very pleasant. We've been given boxes of chocolate, plants, music and food. One guest even brought us a beautiful portrait of Mount Rainier after he visited the mountain. Those small details encourage us to keep hosting and enjoying the experience even more.
Have you had guests return to stay with you again?

Yes, we've had several guests that have stayed with us more than once. We strive to give the best experience to our guests and make them feel at home.
Finally, what do you think makes a perfect guest – or host?
For us, it's all about communication and establishment of rapport. We appreciate it when a guest's profile has some information about them, so we can assess that we will be able to offer them the best possible experience and that we're a good match.
Also, communication throughout the whole process, whether the flight is late or any specific request they might have. We want to make sure that we can satisfy a guest's needs and expectations.

Heading to Seattle? Check out Keith and Mario's listing on misterb&b: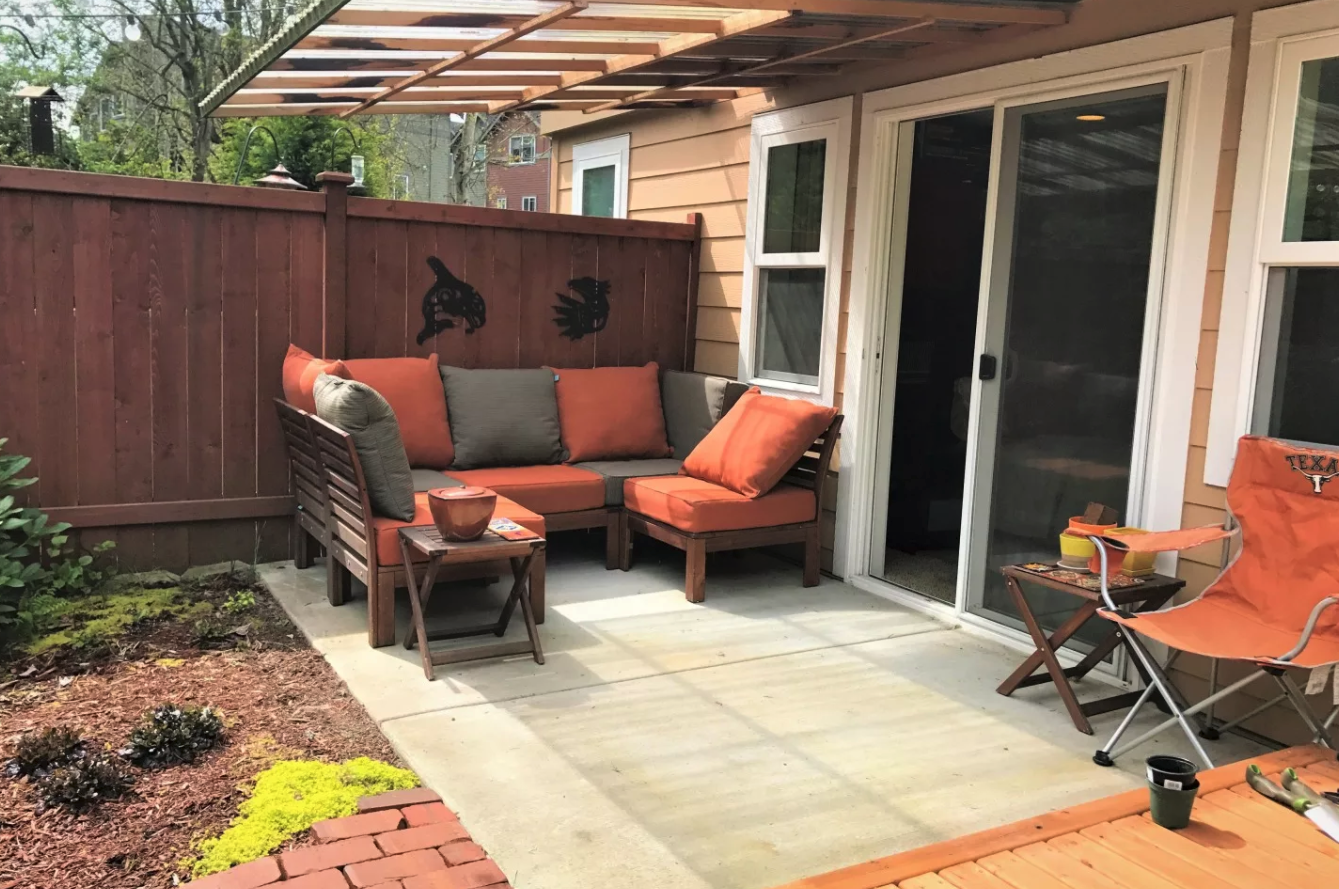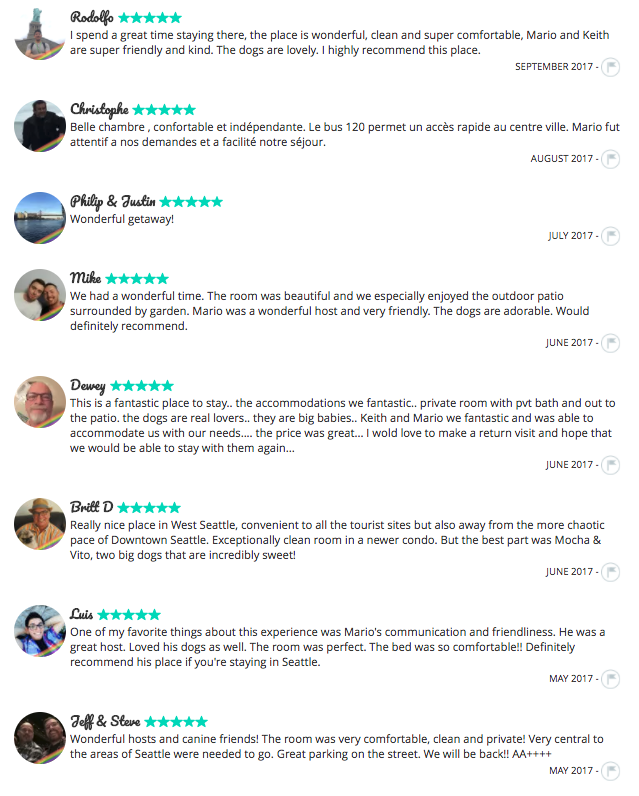 STAY SOCIAL!
We're on Instagram, Facebook and Twitter, too! Follow us and share pictures of your travels through misterb&b using the hashtag #staylikeagaylocal. We'll share the best with our global LGBT travel community.