A new edition of European Snow Pride-Powered by SCRUFF will be held again in Tignes in the French Alps next year from 17th to 24th of March. For its sixth year, Europe's biggest gay ski week will host more than a thousand gay participants from across Europe, North America and beyond in one of the most beautiful ski resorts in the world, with guaranteed snow: Tignes & Val d'Isère.
European Snow Pride is much more than just a week of ski: it has become Europe's biggest gay festivals of winter sports, music and films, with fantastic skiing, great parties and famous international artists.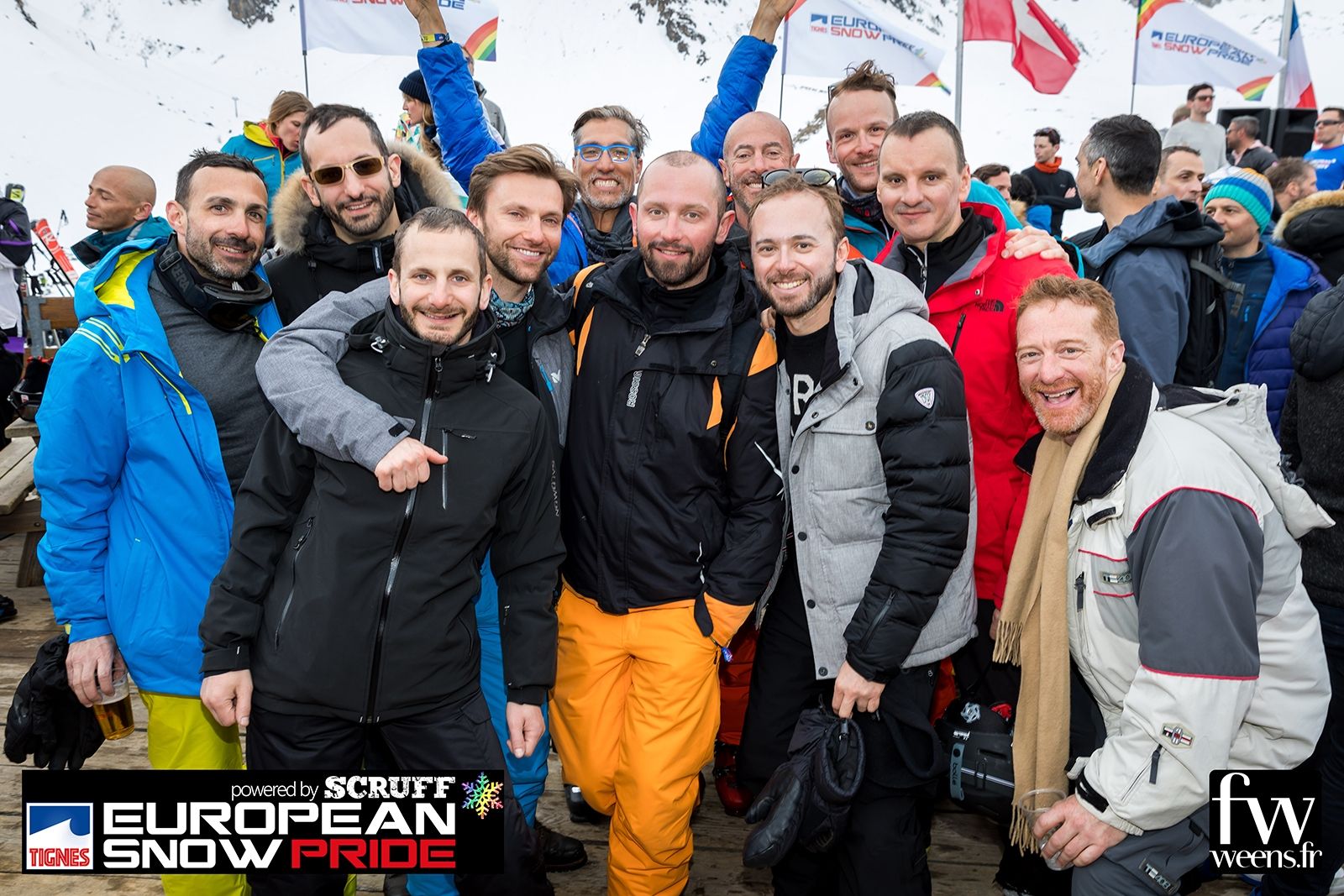 Peaking at 3,450m and with 300km of perfectly interconnected ski tracks, the Tignes & Val d'Isère ski area offers an unequalled choice of ski slopes tailored for all levels, from novice to expert. Tignes is really committed to gay issues and is the most gay-friendly ski resort in the French Alps. In fact, they host the only pride event in a ski resort since 2015.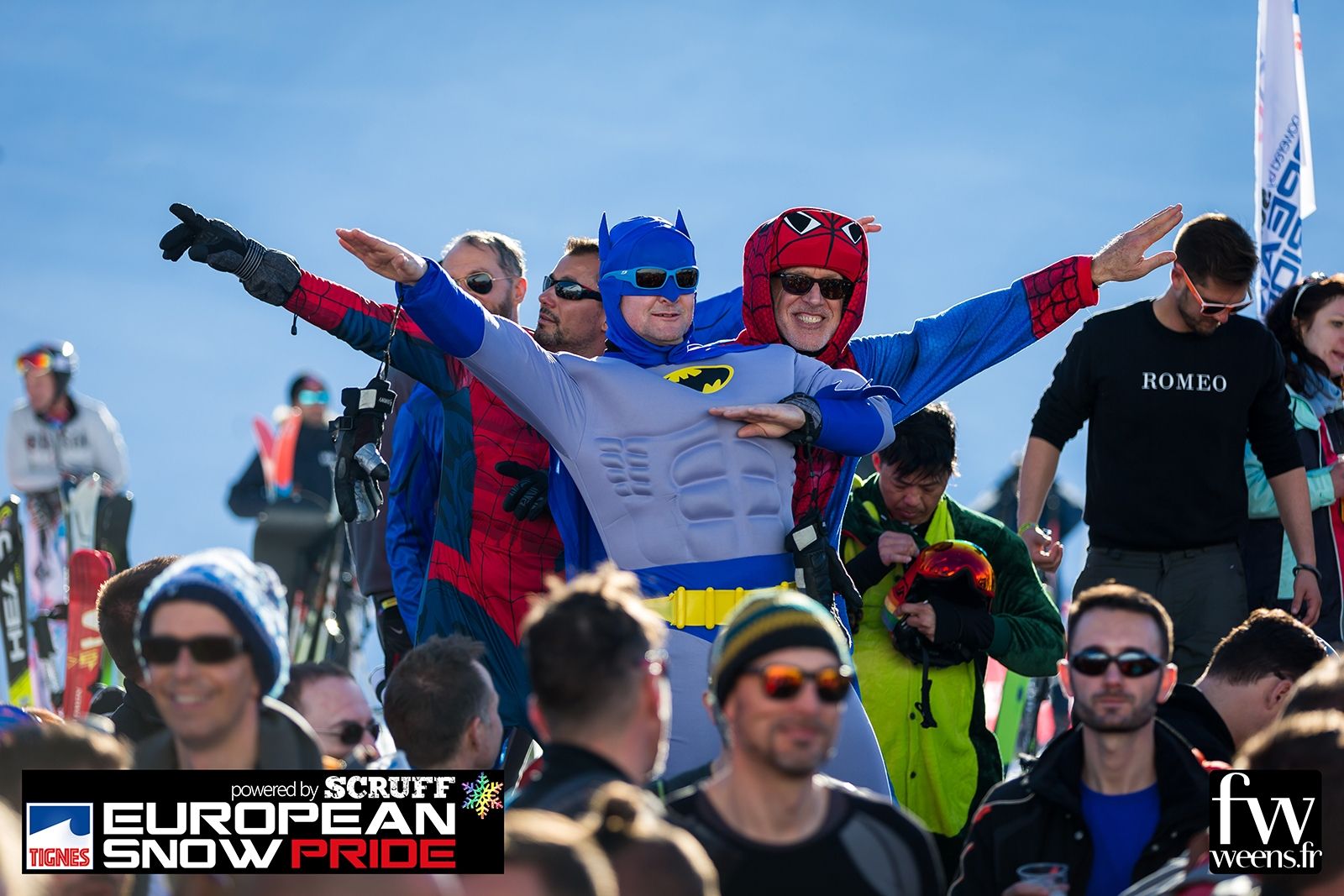 During European Snow Pride 2018, partying starts early at 15:30pm, directly on the slopes. At the Chalet du Bollin, DJs, vocal performers, saxophone and drum players fire up the 800sqm south-facing terrace with a stunning view of the surrounding mountains. Three full hours of pure party!
In the evenings, parties take place at Tignespace, Tignes' venue dedicated to major events: with a capacity of 3,000, it's turned into a giant dancefloor. Tignespace will host two major giant parties featuring famous DJs, performers and artists, including Katrin from Black Box and Barry Harris from Thunderpuss, who successfully remixed Whitney Houston's killer hit, It's Not Right But It's OK.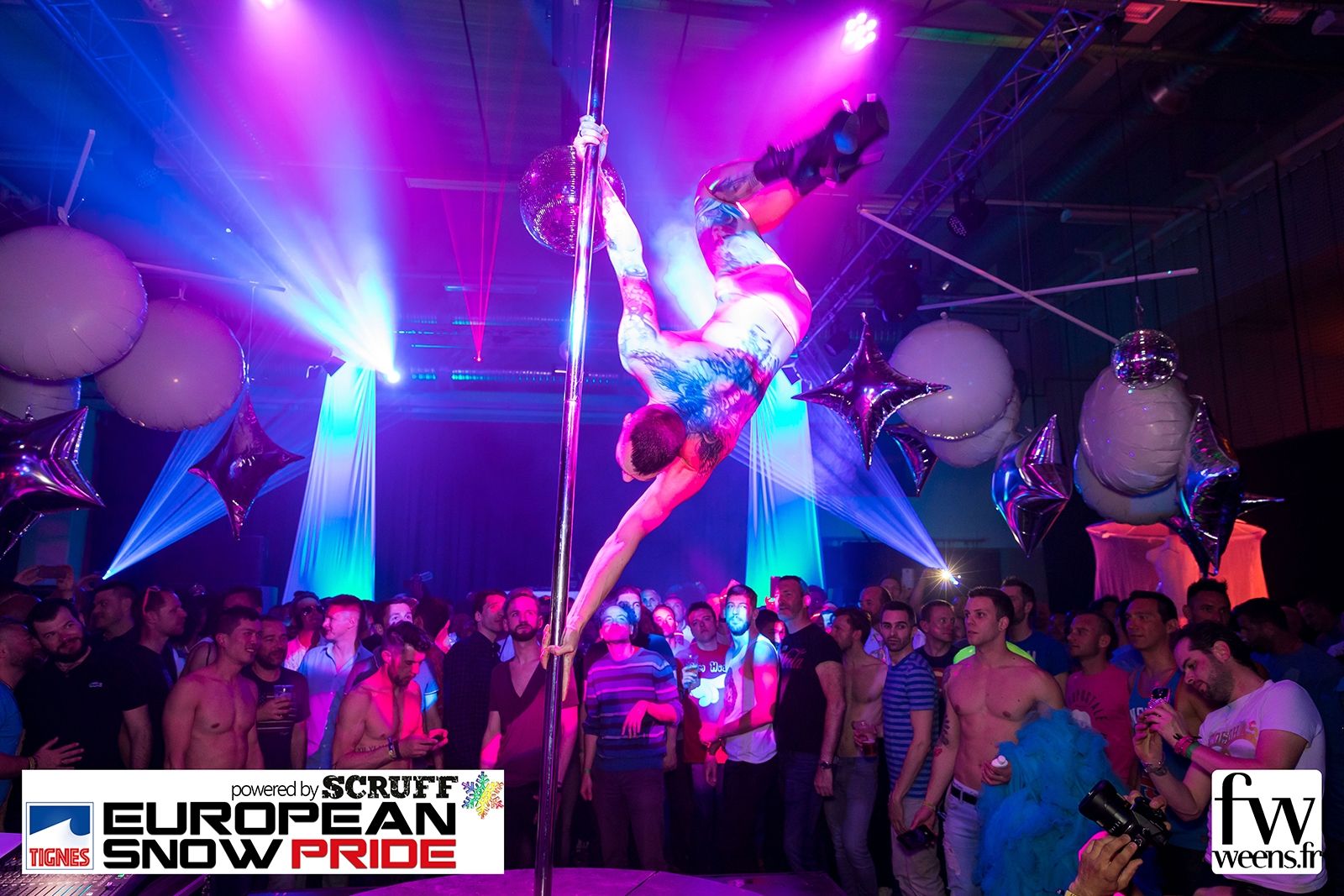 And then there's THE event that nobody wants to miss: the giant Pool Party will be the highlight of Europe's biggest gay ski week. This pool party will take place in Tignes' beautiful 5,000sqm lagoon with sexy half-naked guys dancing, fooling around, playing with inflatable toys in the pools or relaxing in the saunas, steam rooms and jacuzzis.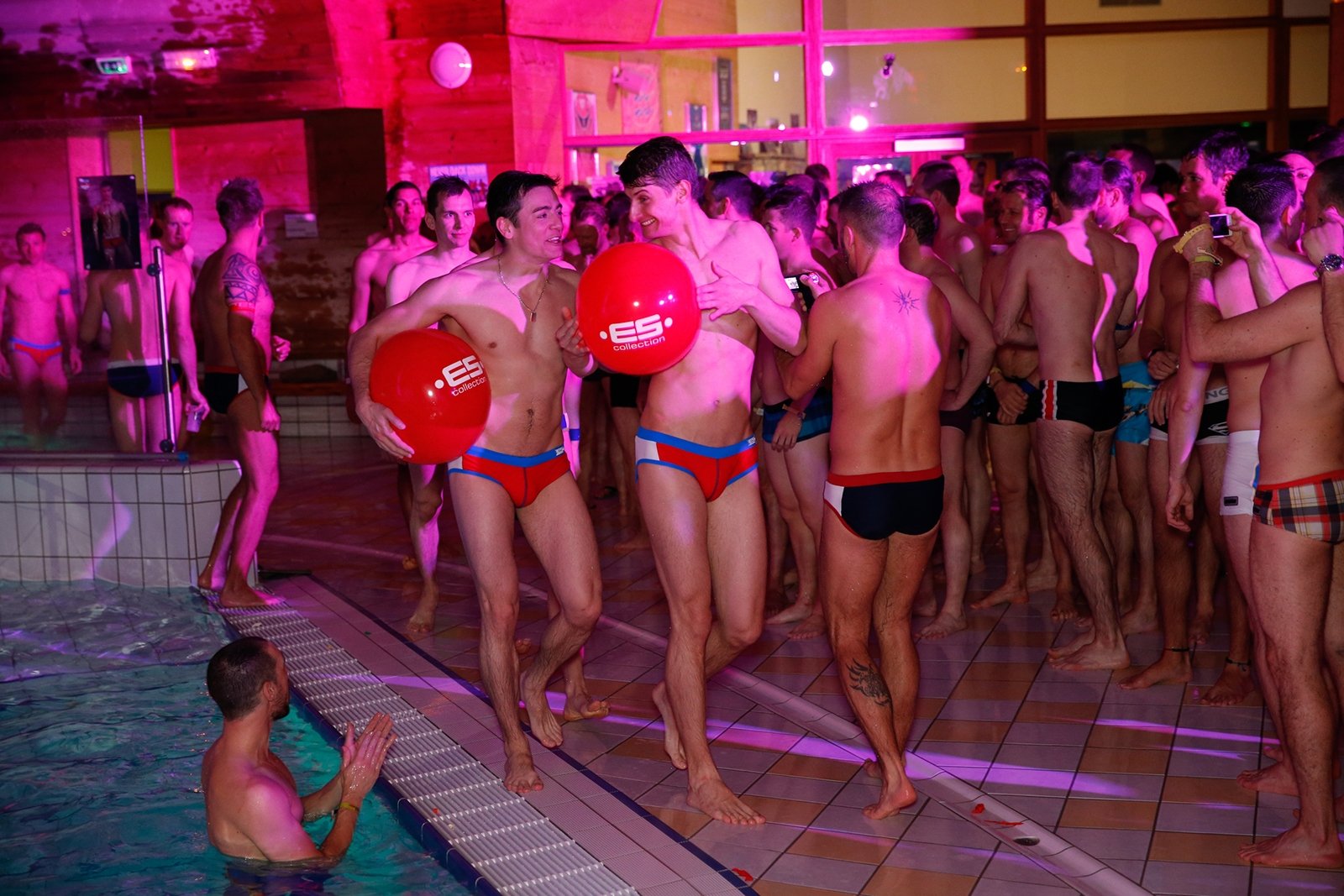 European Snow Pride 2018 will also host the 4th edition of a gay film festival with a rich program of cult and new gay movies. It's the only festival of its kind to take place in a ski resort.
Also, the resort will host the 4th edition of Tignes Gay Pride, the only gay pride to take place in a ski resort, in association with the Lesbian and Gay Pride of Montpellier. The event brings thousands from across the region and beyond to celebrate diversity.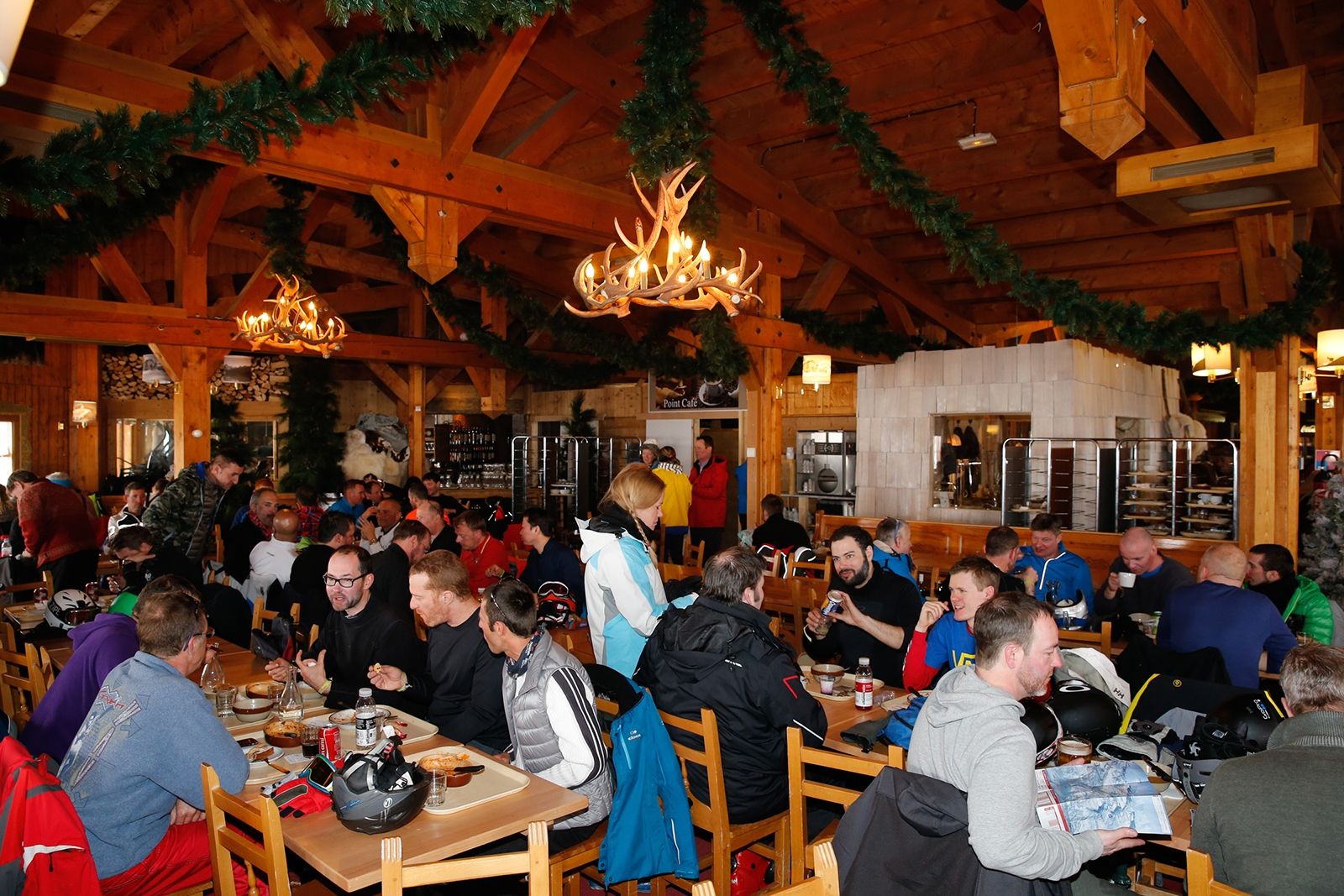 A wide range of accommodation awaits: from the 5-star hotel Suites du Nevada, Tigne's most glamourous hotel, to the 4-star hotel Ski d'Or, as well as self-catering studios and apartments in 2-star, 3-star and 4-star residences. Currently, prices start from €399/£351 pp, inclusive of accommodation, lift pass and Event Pass ('Special Offer').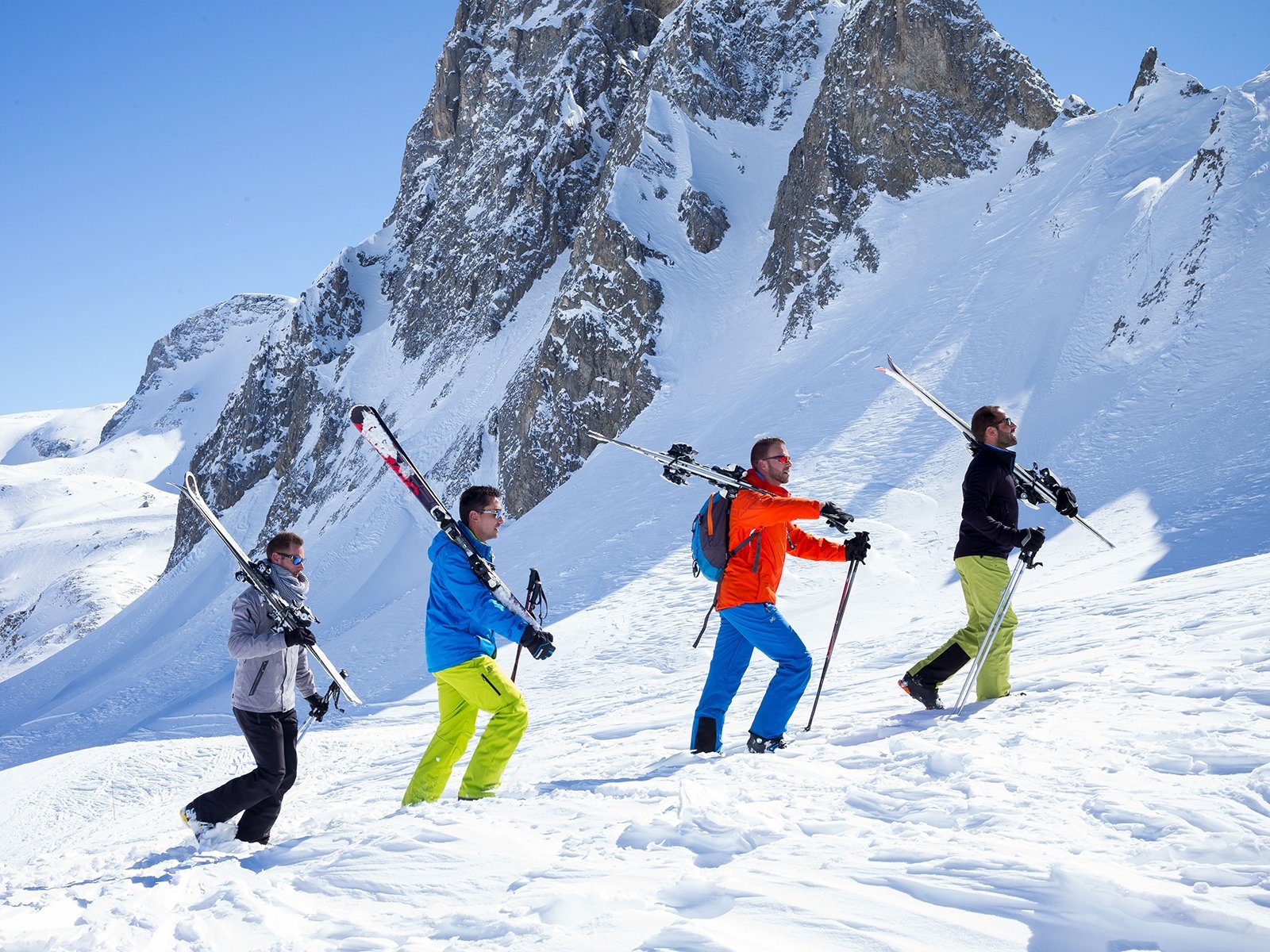 With packages for all budgets, a superb ski area suitable for all levels of skiing and snowboarding and a diverse event program, European Snow Pride is your chance to enjoy an outstanding week full of events, new friendships and unforgettable memories, both on and off the slopes, with participants from all over Europe, North America and beyond.
For more information on the 2018 edition of the European Snow Pride, visit www.europeansnowpride.com
All Pictures © Franck Weens