Just like you, misterb&b loves traveling. And, if you follow us on social media, you might've noticed that some of our team have just spent the past two weeks in the city-that-never-sleeps, meeting misterb&b hosts and the local New York LGBT community.

And what a blast we had! At misterb&b, we believe exploring the world is an important part of the human experience. Allowing people to travel safely is one of our key goals, but we also want our guests to make personal connections with the local people where they're visiting.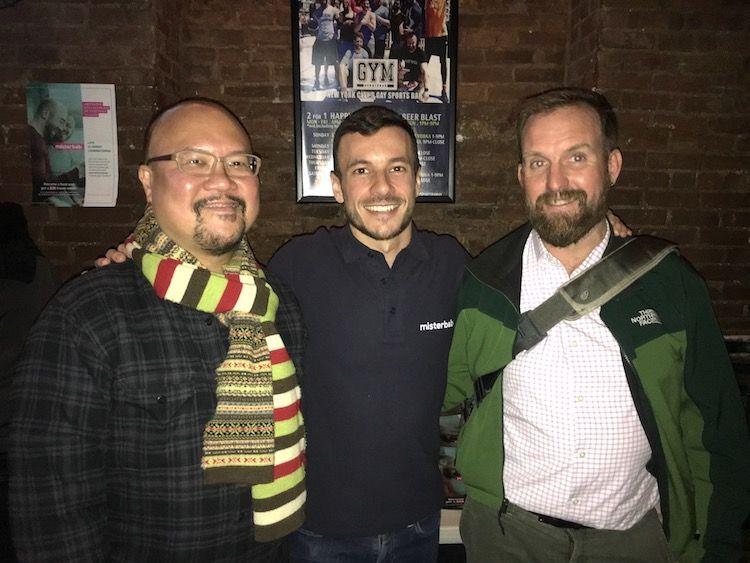 This is one of the reasons why our daring duo Benoit and Saverio spent two weeks in New York City (lucky for some!). They set up shop in some of the most popular and iconic queer bars, such as The Stonewall Inn in Greenwich Village – where the riots began – to the hippest bars of Hell's Kitchen.
Our pair met some of our most loyal hosts, as well as newer members. They also were on hand to explain the product to those who were curious about how exactly misterb&b works.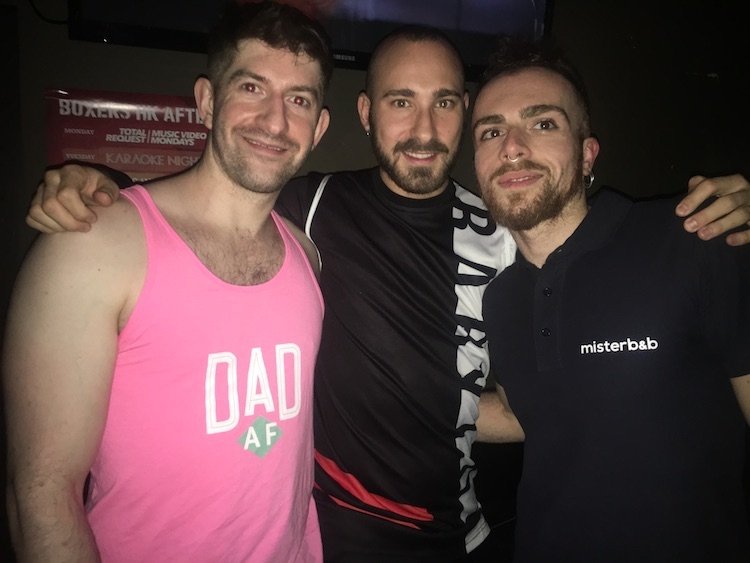 The Stonewall Inn, Flaming Saddles, Boxers, Gym Sports Bar and the Metropolitan bar are just some of the venues to whom we express an heartfelt thank you. These places recognized the value of misterb&b in making the world safer for the gay community when traveling.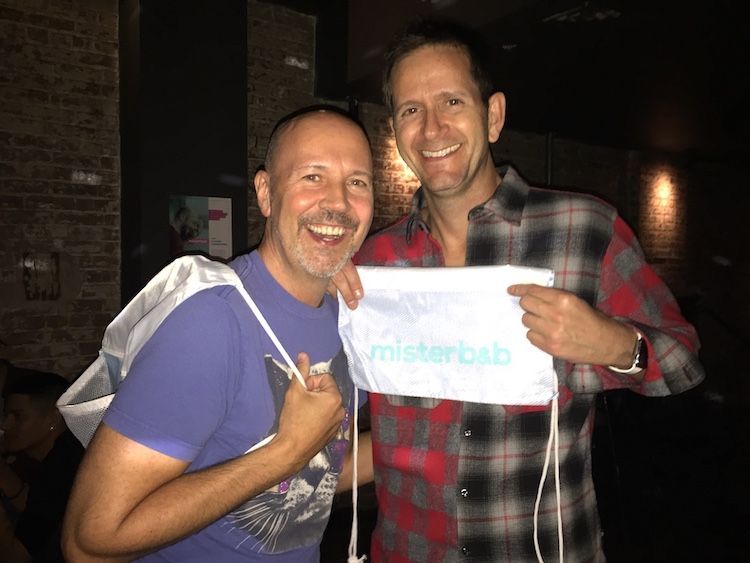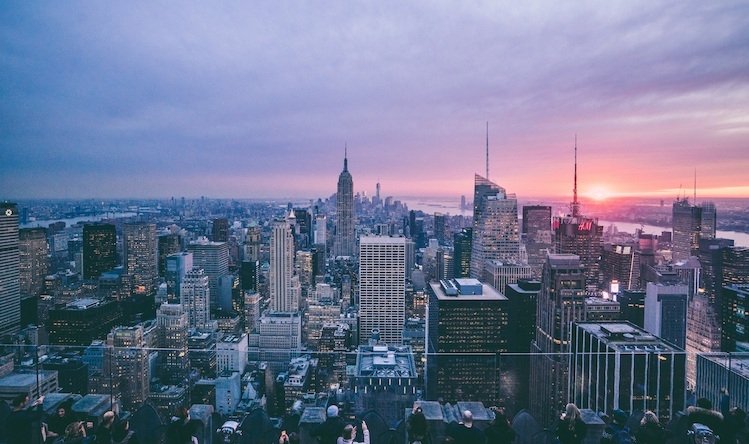 Michael McGrail and Frank DiLuzio, co-owners and managers of the newly established REBAR in Chelsea, deserve a special mention. Both staff members and management were extremely welcoming and proactive toward the misterb&b mission: an example of support and affiliation between an LGBT brand and a newly-born gay establishment.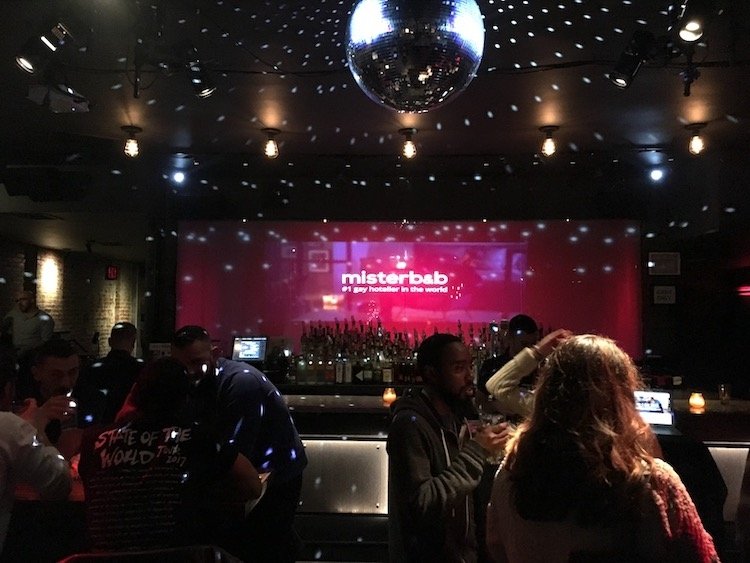 We also give a huge thanks to all those who also helped in these eventful weeks, starting from our local Fabul'hosts in New York City. Without your help, none of the goals misterb&b achieved during our trip would have been possible. This truly revealed our motto isn't just a catchy phrase on a billboard but the truth: life really is about connections!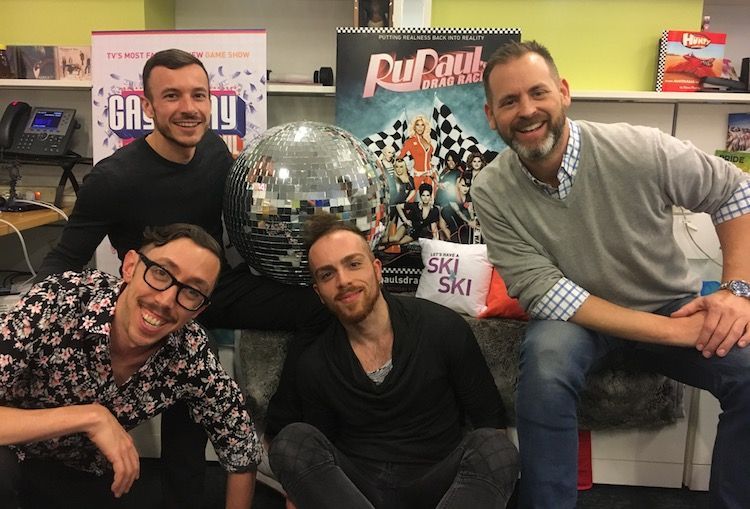 And although you might've missed our meet-ups in New York City, do watch out for our upcoming events in 2018. We'll be hitting Los Angeles, London, San Francisco, Toronto and many other places. Hopefully we'll be coming to a city near you soon, so watch this space!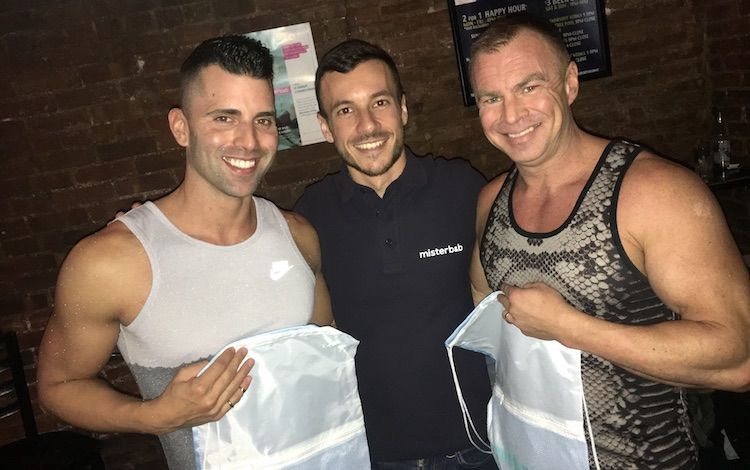 In the meantime, you can help create a welcoming world, sharing your city while creating lifelong memories and friendships. If you're not one already, become a misterb&b host using the promocode NEWHOST18 when you sign up (valid until end of 2018).
This code will give you a small $30 discount upon your first reservation, but it will also represent your first small step in the gay travel revolution! ●

Thinking of heading to New York City? Check out our City Guide and read our Local Tips from hosts based there?