European Snow Pride Powered by SCRUFF's sixth edition takes place in Tignes, the French Alps from March 17th to 24th. The largest gay ski week in Europe hosts a thousand skiers from around the world in one of the most beautiful ski areas.
On the program: sports, music, cinema, costume parties, clubbing, a giant pool party, a lot of friendly encounters and famous international artists, like Kathrine Quinol (Black Box) or Barry Harris (Thunderpuss).
We asked Edouard, a loyal customer of European snow Pride, to share with us his impressions on this iconic event of this winter's gay agenda.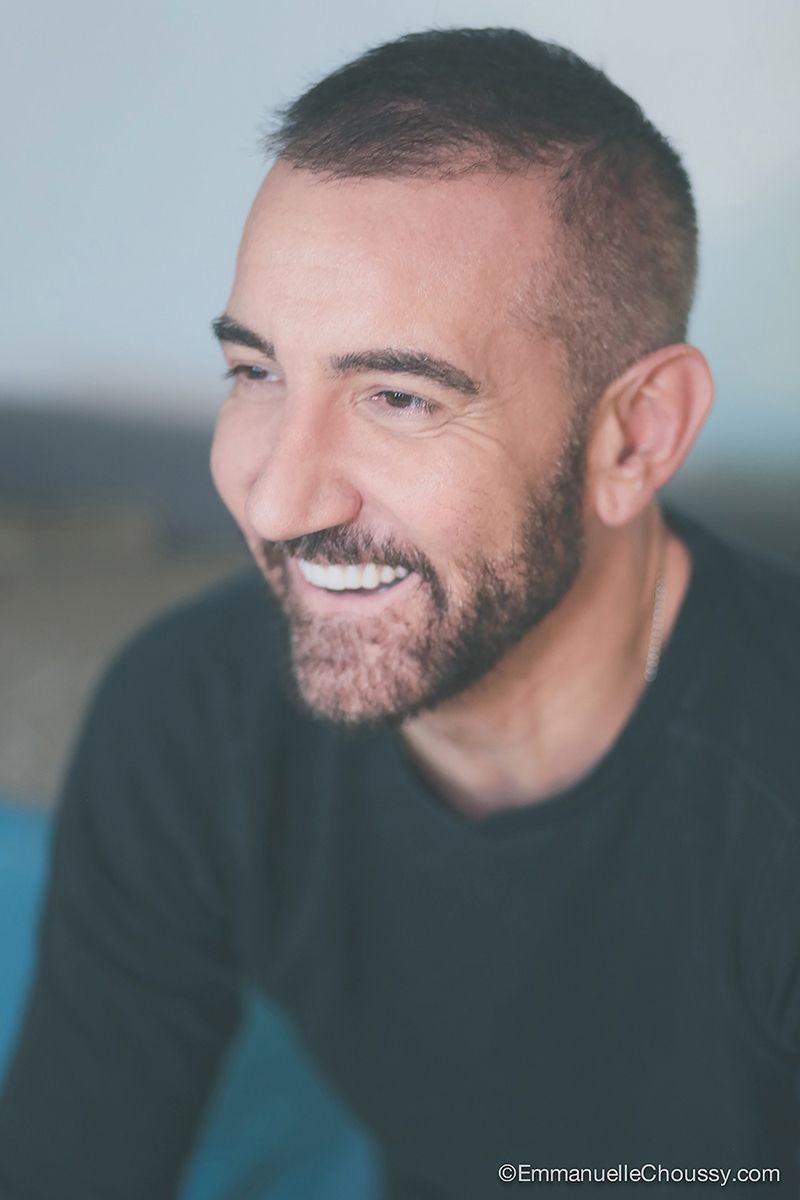 misterb&b: Edouard, since when do you participate in the European Snow Pride in Tignes?
Edouard: Since the very beginning in 2013 and I have not missed any since then! I was attracted by the concept of skiing, parties and clubbing and I was not disappointed! For me the European Snow Pride is a safe bet.
I've been coming back every year with more and more friends and this is the time of year that I expect the most, the atmosphere is just great.
Tell us about the participants: who are they, where are they from, how many are they?
Every year, participation increases. Every year we meet people we know from past years and it is also an opportunity to meet new participants, some of whom have become true friends whom I really enjoy seeing throughout the year.
We were almost 1,000 people last year, and guys came from all over Europe and around the world, it's amazing! I even met Australians and Americans for whom it was the first time in Europe!
What is your typical day during this gay ski week?
We don't get up that early, around 9:00. Then breakfast at Coffee where we meet everyone, before joining the ski groups starting at 10:00. Then we have lunch in the altitude restaurant of the day. We take our time enjoying the terrace and the great view on the surrounding mountains and on the Mont Blanc. You never have enough of nthis view.
We then resume skiing around 14:00 and I usually ski until 16:00 / 16:30 before joining the after-ski party, which is the first party moment of the day. Me and my friends generally stay until 18:00 before returning. We meet then for dinner, then have a drink before going out to the parties.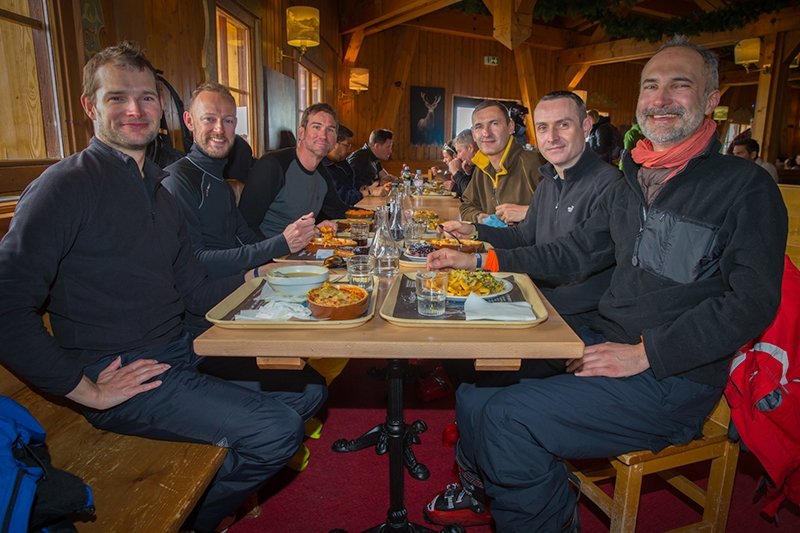 Between skiing and partying, what is your priority?
You can do both without any problem. The parties actually start early, around 21:30. That way, we can go to bed not so late and be in good shape the next day for skiing.
One night during the week, I also enjoy going to see a movie with some friends. There is a gay film festival organized during the event, with a selection of really good films.
Is the choice of the ski resort decisive for you?
Absolutely. I have been skiing since the age of 9 and have practiced many ski resort, whether in France, Switzerland, Canada or the United States.
In my opinion, Tignes & Val d'Isère is one of the most beautiful resort in the world, with very good snow, a well-connected ski area, a height difference of more than 2,000 meters and a big variety of slopes. You can hardly cover the whole area in one week.
And is the party program also an important factor?
Clearly! The after-ski is great! It happens every day, on the terrace directly on the slopes and with a crazy atmosphere! As for the parties, the giant Pool Party at Tignes Lagoon and the parties at Tignespace are my favorites. Last year, they even invited Boney M. It's still one of my best party memories.
In addition, the program changes every year and often there are 2 parties in parallel with different music styles, one for clubbing, the other more pop. It's nice to go from one party to another and to enjoy both atmospheres.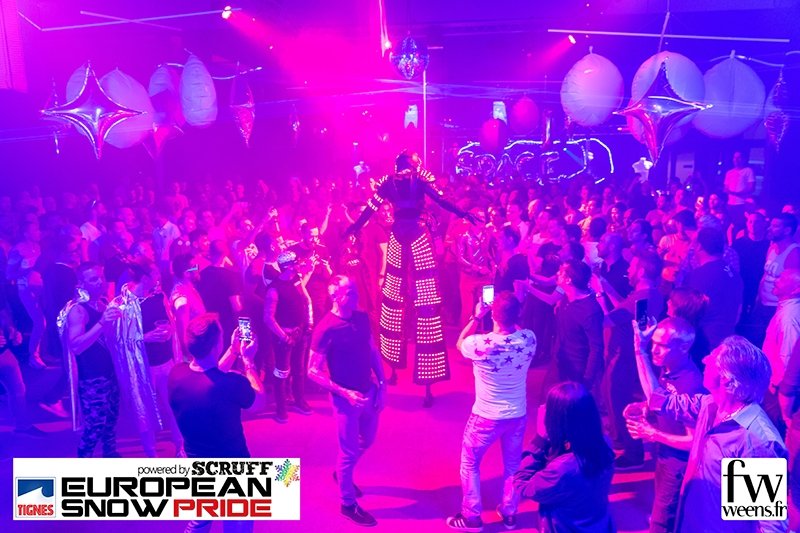 In conclusion, do you have some tips for new participants?
Do not wait until the last minute to register to enjoy a good choice of accommodation.
Once you booked, register for the European Snow Pride event on SCRUFF. They are partners of the event and it allows you to see who participates and to exchange with guys before arriving in Tignes. Today, there are already 800 guys registered in the app.
When I'm there, I connect to SCRUFF. You find all the program of the week at a glance and it is very convenient! In addition, as many participants are connected to the app, it's ideal to meet guys that you would not have met on the slopes or during the parties…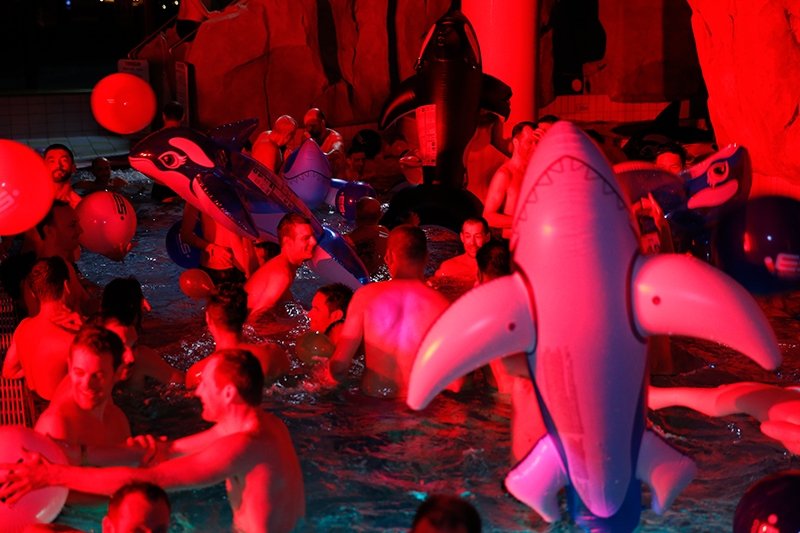 European Snow Pride 2018 - Powered by SCRUFF in Tignes, France from March 17th to 24th.
With more than 1,000 people expected next March, it's the biggest gay ski week in Europe and one of the most important in the world. In the program of this 6th edition:
After-ski, parties and a giant pool party in exceptional venues.
Katrin from Black Box and Barry Harris, ex Thunderpuss, famous among others for their Whitney Houston remix "it's not right, but it's ok", and many other artists, DJs, singers, saxophonists, percussionists, dancers and performers
Tignes Gay Pride to be held on Sunday, March 18th, organized by Pride Montpellier-Tignes, for the 4th year in a row
The 4th edition of the gay film festival with a selection of cult and recent gay movies.
There are still some availabilities!
Information and booking on europeansnowpride.com
All Pictures © Franck Weens www.weens.fr