Wouldn't it be cool to know just what gay events are coming up when you're booking your next misterb&b? Well, now you can! So, next time you're booking a new destination, as well as reading our City Guides to see all the best places to eat, drink and party at, you can now check out the upcoming gay agenda and gay events in your upcoming destination. Smart, huh?
While our City Guides show you misterb&b's pick of the regular gay bars and clubs, our new Events pages will let you discover the best gay events coming up: one-off or occasional gay parties and clubs, concerts, exhibitions, gay-friendly festivals, and other cool stuff that you might otherwise not know about.

So, instead of trawling through the interweb for the gay agenda, we've collated all the upcoming top gay events in one place. misterb&b provides you with the what, where, when and who!
Sounds great! So where can I find the Events page?
Checking the gay events and agenda in the place you're traveling to is easy:
1) Head over to our main Events page and search by location on the top left. Select the month you require (and number of participants if you wish).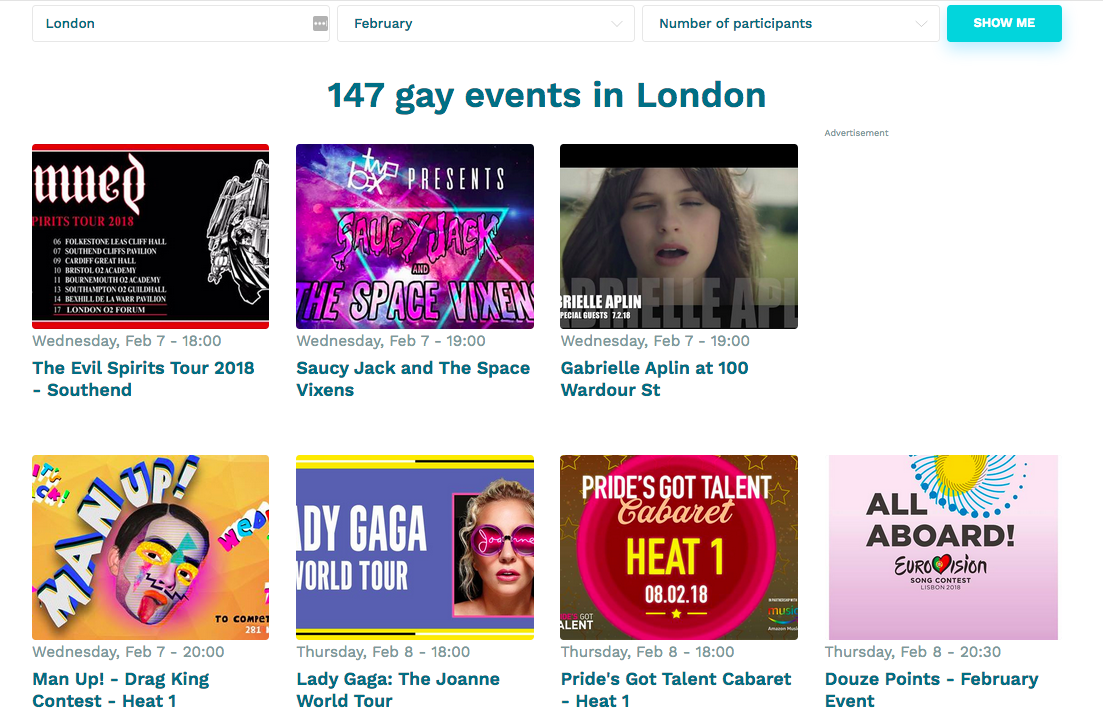 2) Alternatively, when searching for your next misterb&b destination, at the top of the screen you'll find a bar where you can choose from 'Accommodations', 'City Guide', 'Local Tips', and then, 'Events'. Simply click 'Events' to bring up the list. Voilà!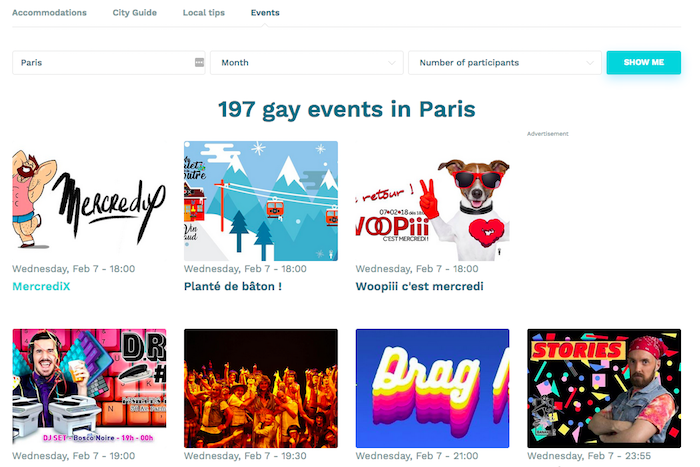 You can then see all the upcoming gay and gay-friendly events, filtering them by month and size, so you can plan ahead for the dates you're visiting.

Finally, if you're thinking of traveling to a new city but don't know when to book, you could also use the new Events page to help you decide what's the best time to go. Just scroll through the gay agenda, find a gay event that takes your fancy, then check the dates. Easy peasy. With misterb&b we help you to stay like a gay local! ●

Main photo: © Facebook/Daddy Issues