David is an expert in Art History as much as he is about hosting. He welcomes the LGBT community into his apartment in Málaga, Spain, and is extremely proud about the service he offers. Explore the world with misterb&b and experience your pride.
What's it like hosting for the gay community?
One of the attractions for guests staying at my apartment is my books. I have a specialized library in poetry and art, with a big presence of gay authors, photography, cinema and queer theory. I also own a special piece of Spanish history: I was invited to the Spanish Parliament for the plenary session that approved gay marriage and eliminated discrimination for gay couples. Being present was one of the most exciting moments of my life!
Do you enjoy spending time hanging out with your guests?
I want my guests to feel as if they're at home. I enjoy chatting with them a lot, preparing a dinner or having some beers to discover the city. I feel very lucky because I have the chance to know gay people from many countries and share my living space with them.
What interesting people have come to stay with you?
I always receive interesting people and that gives me the chance to learn from them. Gay people who are young, old, and from very different cultures. I've hosted known poets and writers, actors, artists, and musicians.
In particular, I remember guests who arrived from countries where it's difficult to live as a gay man. We're here and we're queer, but let's not forget, it's not the case everywhere. In some countries being openly gay still constitutes a social problem or worse. I think everyone should be involved in supporting the community and fight against discrimination and homophobia in the world.
What are the main things your guests love doing in Málaga?
My guests love going for a walk in the city center; the weather is very good here, perfect for strolling and to enjoy some terraces. The culture here is also interesting for guests, especially the museums of the city, or the most important places relevant to Picasso and his native city. Of course, the nudist beaches or Torremolinos at night are also my personal favorites!
What's your best memory of a guest?
All my guests are special to me and I keep good memories of them; I have my entire house full of pictures with them and I also keep in touch through social networks. I also have a book where my guests can write recipes from their own country or city.

What have you learned since you started hosting?
Both hosting and sharing connect you with other people and with things we have in common and it puts you off from prejudices. It's also a very good experience for me to know different ways of life and ways of thinking.
What's the nicest thing a guest has ever done for you? Do they ever bring you gifts?
Chinese guests send me greetings cards for the Chinese New Year, and thanks to misterb&b I've received postcards from everywhere. Some guests have also brought small gifts, something typical from their city, or flowers, before leaving.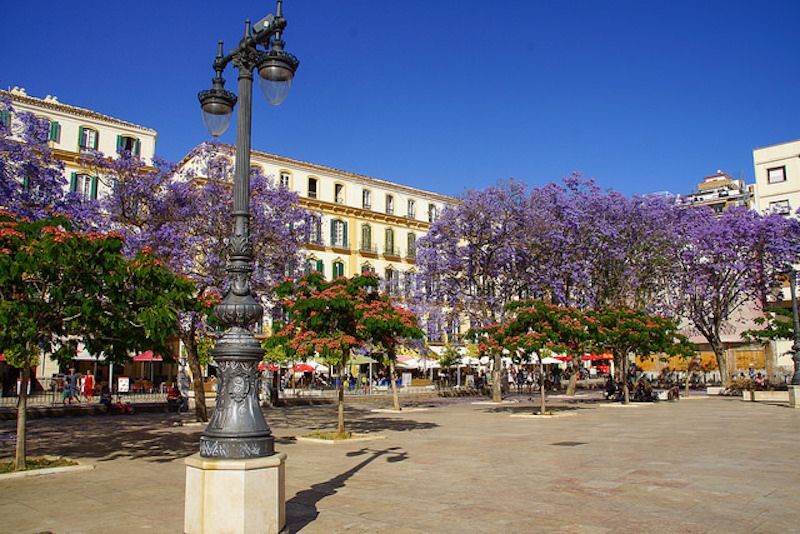 © Flickr/Frank Nürnberger
What do you think makes a perfect guest - or host?
Everyone who chooses my apartment is also opening a door to my life. Being a good host means enjoying receiving people, and that's important because it's something guests realize: I want them to feel at home away from home. ●

Thinking of visiting Málaga and Torremolinos? Check out our City Guide and Events for this sunny gay city!