Our host in Seville, Carlos, is passionate about art, nature and hospitality. He loves learning about different cultures and that's why he enjoys hosting people through misterb&b. And sharing his knowledge about Seville is his own way of evolving as a human being. Explore the world and experience your pride.
What's it like hosting for the gay community?
What I love mostly about misterb&b is that everyone feels more at ease and able to express themselves freely. I love spending time with my guests, sharing our stories, and saving up some time in order to help them out and get to know the city.
What interesting people have come to stay with you?
Everybody who walks through your door matters in that they're going to somehow enrich your experience as a human being. I've had people from everywhere: Israel, Canada, Guatemala, the USA, and from all over Europe. Lawyers, actors, singers; everybody who turned up at my door had an incredible personality.
They come alone, as couples, or with friends. Their personal stories fascinate me and I learn a lot listening to them. With some of my guests I also have the pleasure of staying in touch, and that's how we become friends.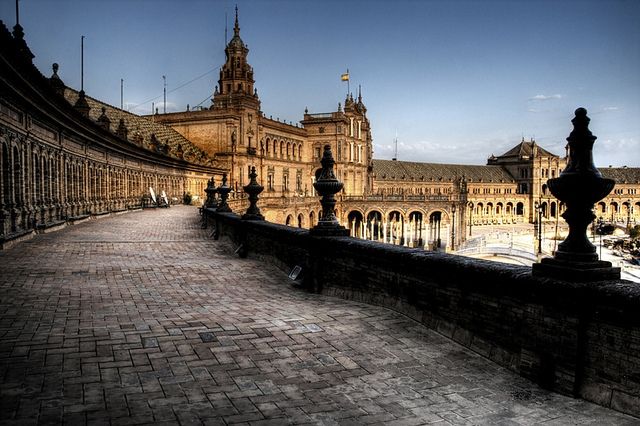 Plaza de España © Flickr/J.A. Alcaide
What are the main things your guests love doing in your city?
Besides visiting historical places, what they're most interested in is diving into the local gastronomy. Seville is well known for its varied food and its famous tapas (small traditional dishes), as well as wine and beer.
Many people love the warm weather here, although over July and August it really can get too hot to visit. Guests also want to learn about flamenco and folklore culture. The Holy Week of Easter (Semana Santa) of Seville and the April Fair are internationally known, and it's a great time to visit the city.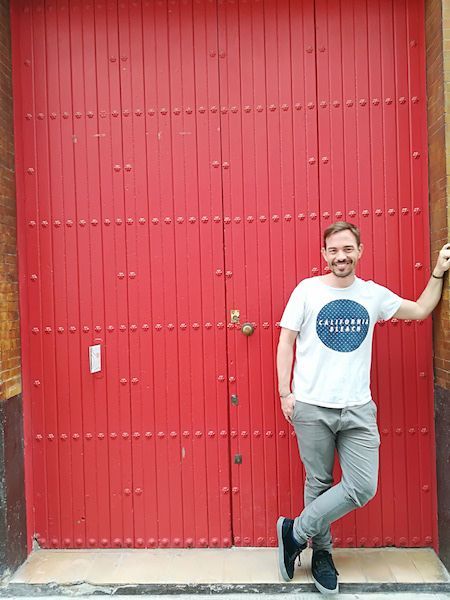 What's your best memory of a guest?
I met a Palestinian boy and together we traveled to other cities. We spent a lot of time together and we bonded a lot.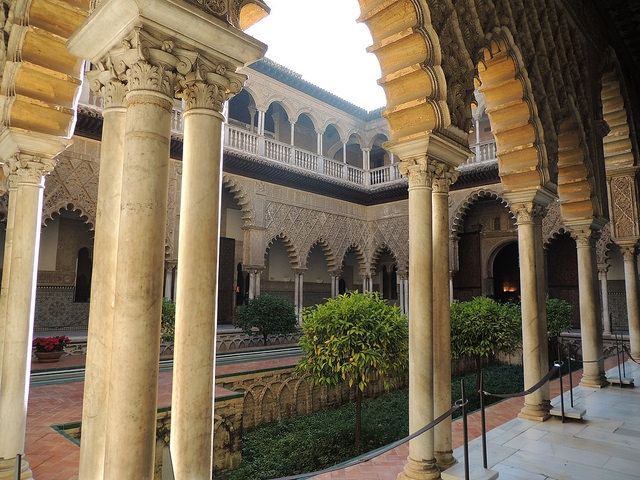 Patio de las Doncellas, Real Alcázar © Flickr/Anita Gould
What have you learned since you started hosting?
On a human level I've learned a lot. I've discovered my passion for hosting and I love that guests feel at home when they're here. I love when we share our personal stories.
And, thanks to hosting, I've also become a much more understanding person. As a bonus, I've also improved my English, along with learning a few useful phrases in other languages!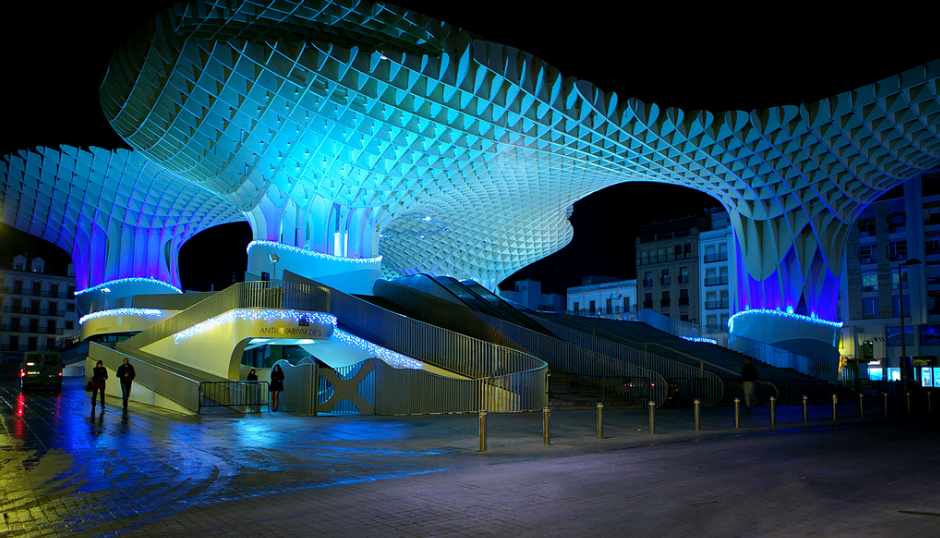 Metropol Parasol © Flickr/Marco Markovich/Boda de Cine Photography
Finally, what's the nicest thing a guest has ever done for you? Do they ever bring you gifts?
I've had guests who invited me for dinner and who gave me books or something typical from their country. I've also been able to visit the places where they live, and that's been exciting because I've been able to really experience how important it is to have someone who cares for you while you're traveling. ●

Thinking of visiting Sevilla? Check out our Travel Guide for this great gay city!
STAY SOCIAL!
Don't forget to add us on Instagram, Facebook and Twitter. Follow us for exclusive content, special offers and to share your travel pictures using the hashtag #ExperienceYourPride. We love seeing what you get up to on your misterb&b vacation and we'll share the best pics with our global LGBT travel community!