Publisher and editor of QSaltLake Magazine (Utah's gay, lesbian, bisexual, transgender and ally news and entertainment magazine) Michael has also recently become a host. misterb&b has offered him the chance to share his own pride and the love for his hometown with the global gay community. He knows the city's LGBT scene extremely well and is happy to give advice on what to do in Salt Lake City. Explore the world. Experience your pride. 
What's it like hosting for the gay community? 
I'm very new to hosting. I've only been doing it for about a month. I'm very much a "birds of a feather" kind of guy. I love having something in common with my guests to begin building a conversation. I appreciate the immediate camaraderie we have simply because we are part of the same community. What I've loved in the short time I've been doing this is finding how many similarities we have, outside our sexuality.
Some of the best times I have had with guests since hosting have been drinking cocktails out on the deck or in the hot tub, and talking about our lives, beliefs, their day, and the story of why they came to Salt Lake.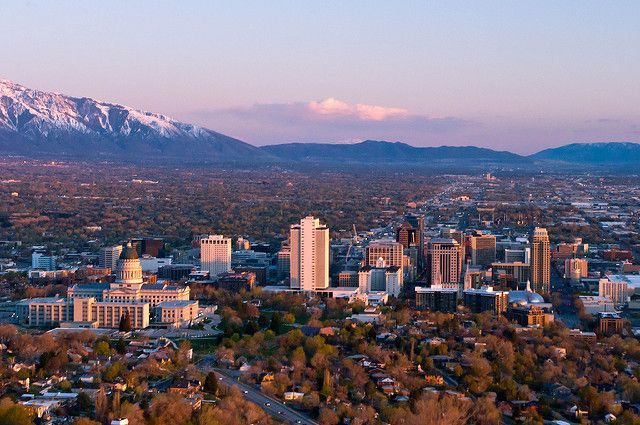 What interesting people have come to stay with you?
I have met many people with whom I think I will remain friends as they come back through this way (or vice-versa). I've met two men who were here to visit their children. I've met a man who was at his first Pride celebration. Since I'm just getting started with this, I'm looking forward to meeting people of all kinds.
What are the main things your guests love doing in your city?
As in many cities, the number of gay bars has dwindled in Salt Lake, but the two remaining are here for a reason. My guests have loved how friendly people are, especially to those from out of town. It is summer now, and we have had a few weeks of 'heatwave', so guests have appreciated my suggestion of going to Park City for an afternoon. With wonderful restaurants and an old mining town vibe, it's a great place to wander the streets. Also, there are MANY hiking trails in the area. Some end up at waterfalls, others offer a view of the valley.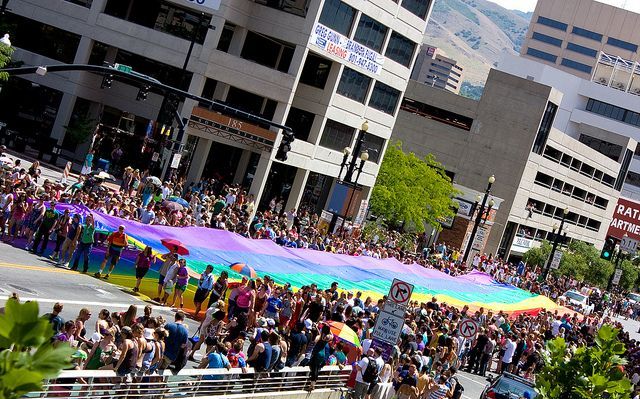 What's your best memory of a guest?
A recent guest was intrigued and scared by the thought that my place was naturist-friendly. Of course, I have no requirement that people shed their clothing. In fact, I think only one guest so far would consider himself a naturist at any level. But I think he had wanted to join a local group where he lived but was too shy. By the end of the first day, there he was lying out sunning 'au naturel'. He told me it was a huge step in his life and he was thrilled to have finally "bucked it up." Granted, the yard is very private, so only my husband and I would have seen him, but a milestone nonetheless.
Have you ever had any strange requests from guys or any funny stories to share?
Not yet. I have been intrigued by the things that can make a difference to each guest. Usually small things. One guest loved that I provided bar soap rather than just shower gel. Another loved the layout of the shelving for clothes because he could lay everything out so it was easy to see and get to. Another was happy because I put out honey in the morning, which I thought would be used for tea, but he liked it in his coffee.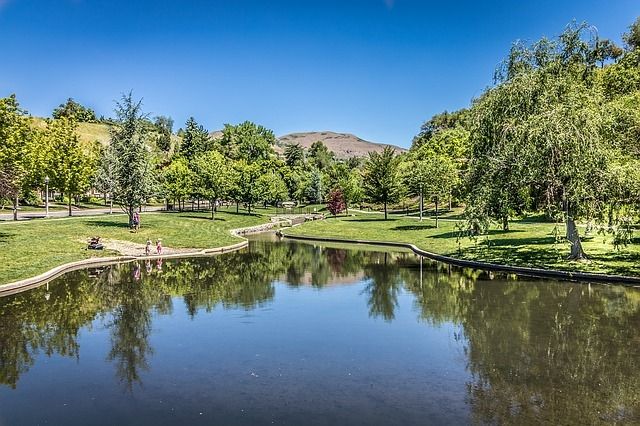 Memory Grove Park, Salt Lake City
What makes a perfect guest - or host?
I think being a great host or a great guest is about mutual respect. A host is participating in a guest's life often during a long-planned vacation, so providing options that fit them, as opposed to a cookie-cutter list, is extremely helpful. Others may be coming to see family and may need or want to "de-brief" afterwards, as that can sometimes be stressful. 
I think a great host is one who can read what a guest wants out of the experience. This can be anywhere from "leave me alone" to "let's go get drinks and see the nightlife."  My goal is to at least meet their expectations and at best provide something special and appreciated during their stay.
Thinking of visiting Vancouver? Check out Gay Events for this great gay city! 
STAY SOCIAL!
Don't forget to add us on Instagram, Facebook and Twitter. Follow us for exclusive content, special offers and to share your travel pictures using the hashtag #ExperienceYourPride. We love seeing what you get up to on your misterb&b vacation and we'll share the best pics with our global LGBT travel community!