When the warmer months hit Spain, there's nothing better than slipping into your best pair of swimmers and lounging in a refreshing pool or the Mediterranean sea to cool off. While Spain already has a host of amazing misterb&b apartments, there are only a select few which have the added feature of a private pool. Fortunately, we've done the hard work for you, and rounded up five of our favourites. So whether you're hoping to spend your next vacay in a gay apartment with a pool in Barcelona, or you have your eyes on Seville instead, here's our pick of the best gay apartments with pools in Spain.
A gay apartment with a pool in Seville - Piergiorgio's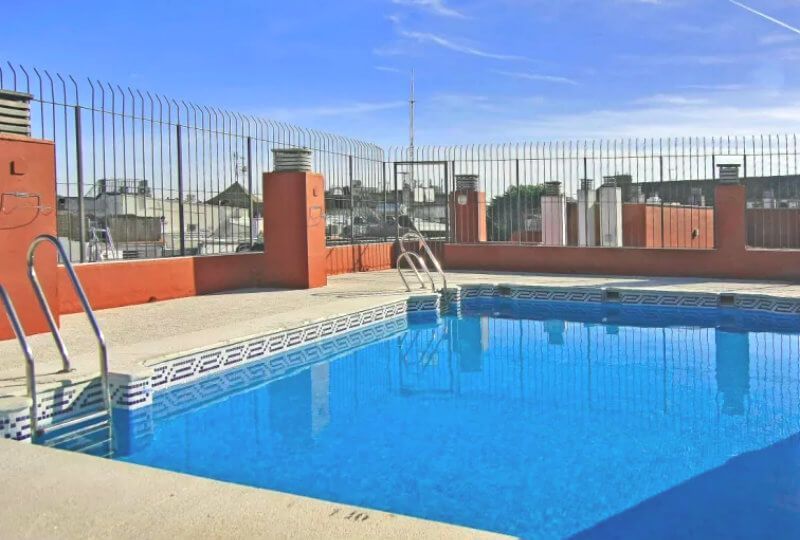 When it comes to top travel destinations in Spain, Seville is one of the country's crowning jewels. With its rich history, typical food, and exquisite architecture, this southern city is the kind of place you can settle into quite comfortably for a week or two. That said, the city is not on the coast, and can reach sweltering temperatures during the summer months. Fortunately, at Piergiorgio's place you can enjoy everything Seville has to offer with the added benefit of a rooftop pool - bliss.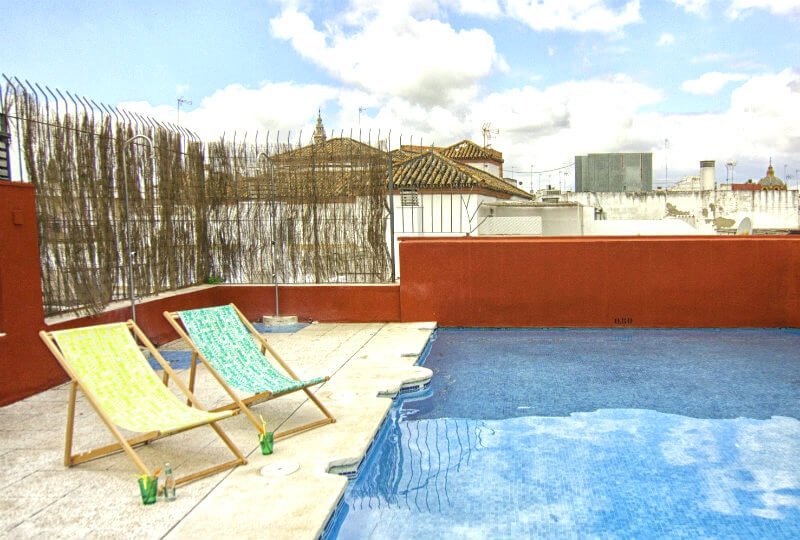 The designer apartment is located in the picturesque Santa Cruz neighborhood, right in the heart of Seville's historic center. Along with air-conditioning, a designer bathroom, and a fully-equipped kitchen, you can appreciate a rooftop terrace and a glistening swimming pool to freshen up in after a busy (and hot) day sightseeing. Book your stay with Piergiorgio now, and dip into one of the city's finest pools.
A gay apartment with a pool in Malaga - David's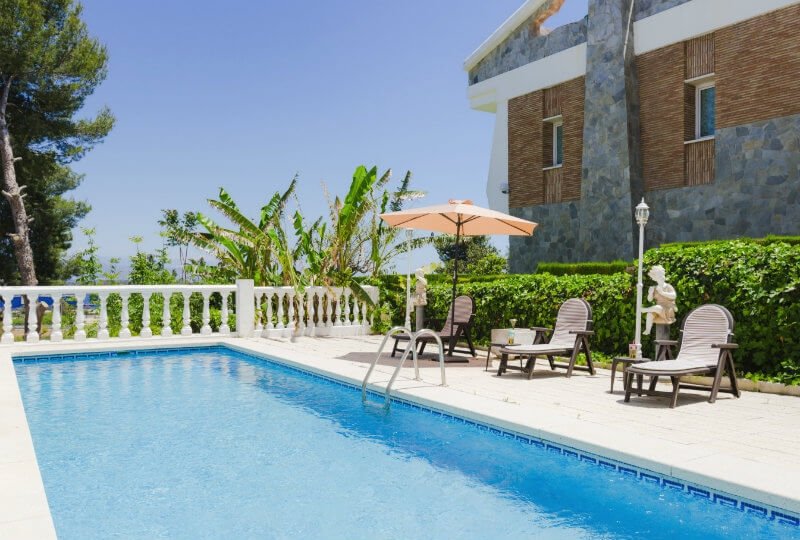 During the warmer months, many Europeans flock to the coastal city of Malaga to get their dose of sand, sun, and surf. Aside from being the birthplace of iconic painter, Pablo Picasso, Malaga has many things to be proud of. A modern skyline, year-round sunshine, and a pretty active gay scene. After a night dancing in town, you're going to need a comfortable place to crash, and when it comes to top places to stay in Malaga, you can't go past David's.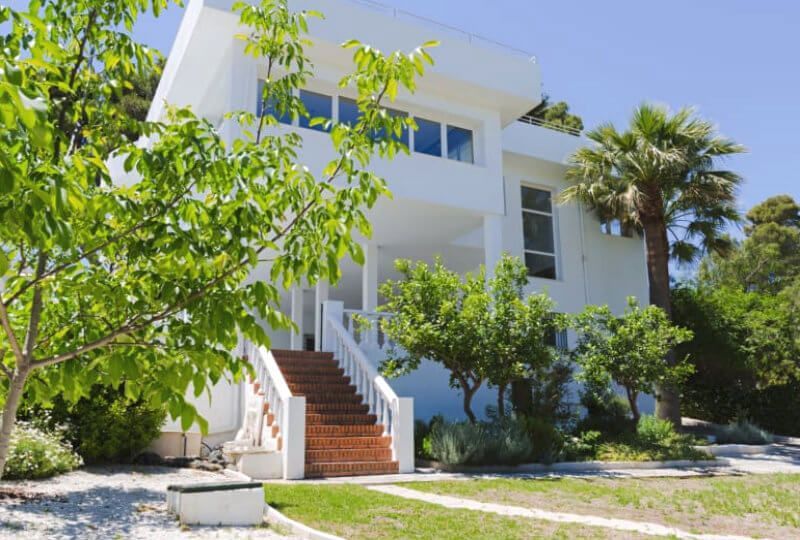 David's place goes beyond an apartment, it is in fact an entire villa that sleeps up to eight people. Situated a little out of Malaga's town center, this is the ideal place to catch up on some TLC for the summer. Along with three bathrooms, free Netflix, and a small gym, David's villa offers a sparkling outdoor swimming pool to freshen up in. Round up your mates, and book your stay with David now.
A gay apartment with a pool in Sitges - Nacho and Fran's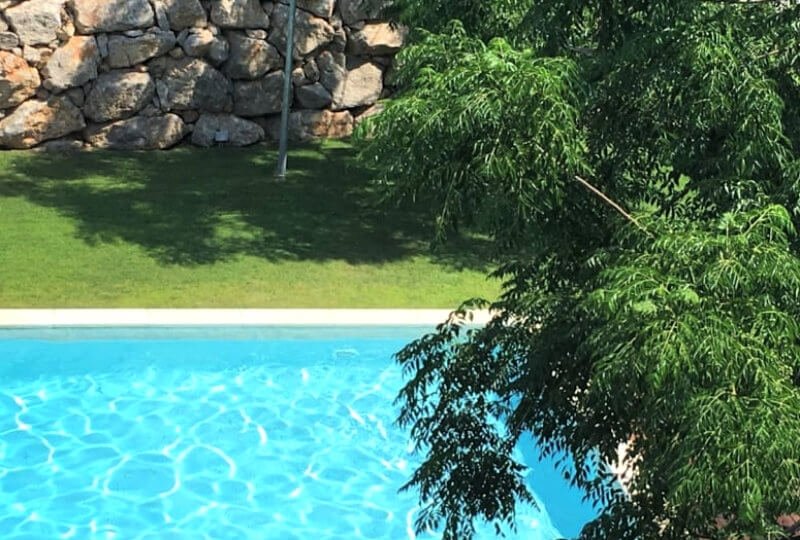 As far as popular gay destinations in Spain go, Sitges is one of the frontrunners. This seaside town has been at the helm of gay Spain for decades, and the annual Sitges Pride is one of the most dynamic in Europe. Just a 30-minute train ride from Barcelona, Sitges offers the best of both worlds: a relaxed coastal ambiance by day, and the possibility to head to some of Barcelona's larger gay clubs by night. If you're looking for somewhere to kick back and enjoy Sitges' summer with the added bonus of a swimming pool, lock in a stay at Nacho and Fran's place.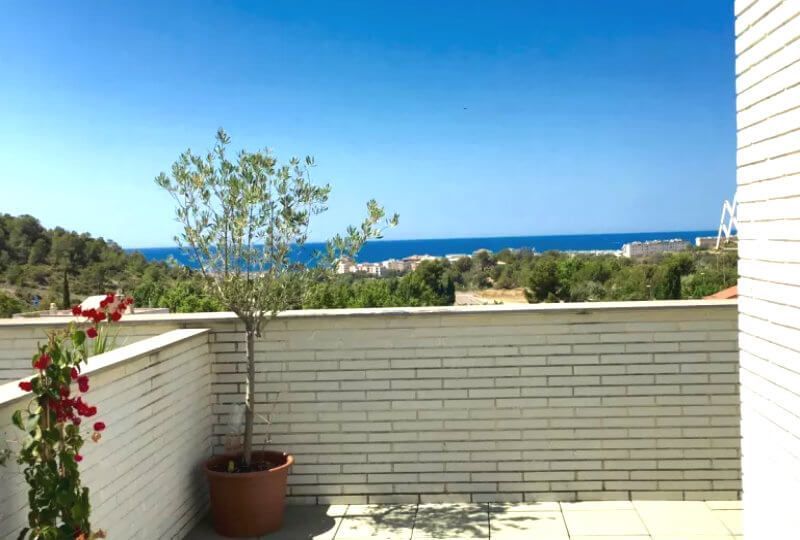 Just two kilometers from the Sitges town center, this apartment offers a well-appointed private room, two terraces, and a fantastic swimming pool to float in all afternoon. On top of all this, you get to appreciate the company of hosts Nacho and Fran. They are a married couple who enjoy sports and helping their guests find the right places to visit in Sitges. Book your stay with them now.
A gay apartment with a pool in Barcelona - F&A's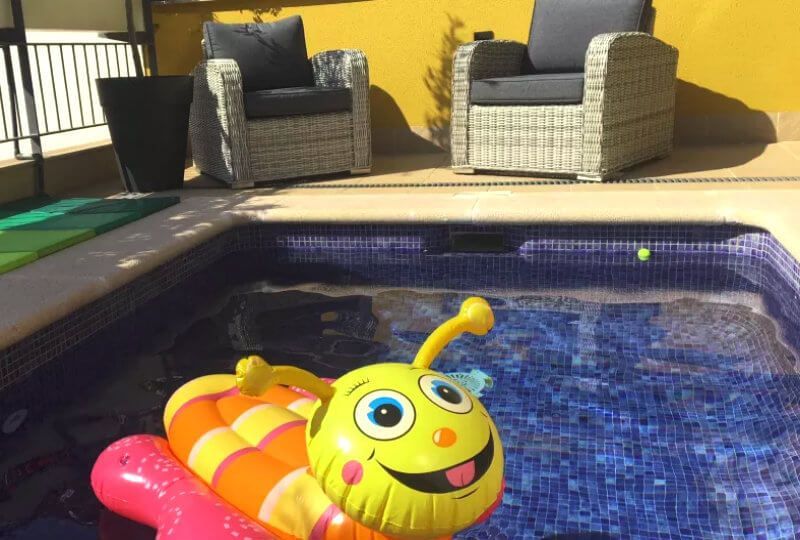 Barcelona has become synonymous with gay travel, with the city offering a host of gay life ranging from festivals, gayborhoods, bars, and clubs. Along with all of this, the city proudly has some of Europe's best beaches, and many of them are gay. If you'd prefer to beat the heat in a private pool though, you'll be pleased to know Barcelona has many misterb&b apartments with pools.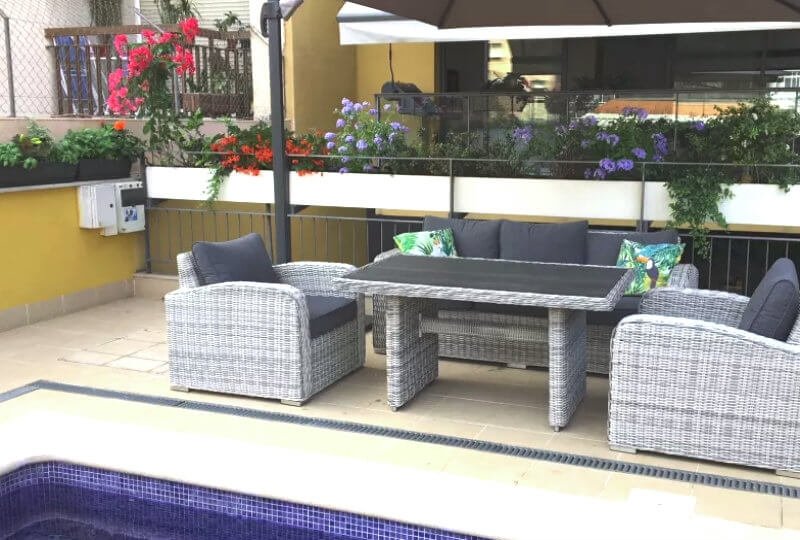 For something away from the hustle and bustle of Barcelona's downtown, we suggest a stay with F&A. Their apartment is located just three blocks from the iconic Sagrada Familia, and comes with all the necessary mod cons for a comfortable stay. We're talking WiFi, Apple TV, and LED lighting just to name a few. After a day visiting Barcelona's main sites, freshen up in the apartment's swimming pool. The pool is located within a private terrace that comes with comfortable outdoor furniture to kick your feet up on. Book your stay with F&A now.
A gay apartment with a pool in Madrid - Leti & Fer's
Madrid is one of the most gay-friendly cities in Europe, and continues to be popular gay holiday destination anytime of the year. Its annual gay pride is the largest in Europe, with the city coming alive in rainbow festivities for an entire week. If you want to head to Madrid during the summer, an apartment with a pool is a huge advantage as the city is inland, and offers no coast to cool off at. For this, we recommend a stay at Leti & Fer's.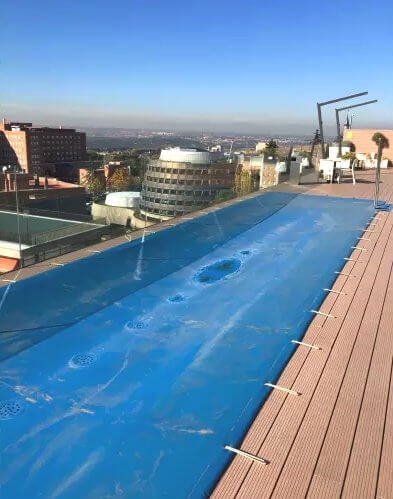 The apartment is located in a central, sought-after area of Madrid, and comes complete with a fully-equipped kitchenette, a brand-spanking new bathroom, and tasteful furnishings throughout. Beyond the apartment, you can enjoy the complex's facilities including a gym, an indoor garden, and two swimming pools. One is located on a rooftop terrace, and offers some of best panoramic views of Madrid! Book your stay with Leti & Fer, and get ready for some pool sessions while watching the sun set over Madrid - perfection no?