If you've seen one too many rom coms in your day, you'll know that Valentine's Day is a pretty big deal. Each year on February 14, grandiose acts of affection and romance are displayed to friends, boyfriends, husbands, and secret crushes. With all the hype surrounding February 14, there can often be a lot of pressure to find perfect Valentine's Day gifts. So if you're looking to blow the socks of your gay valentine next time around, despair no more, we've rounded up the best Valentine's Day gifts for him. Ready to show some romance?
A candlelit dinner at home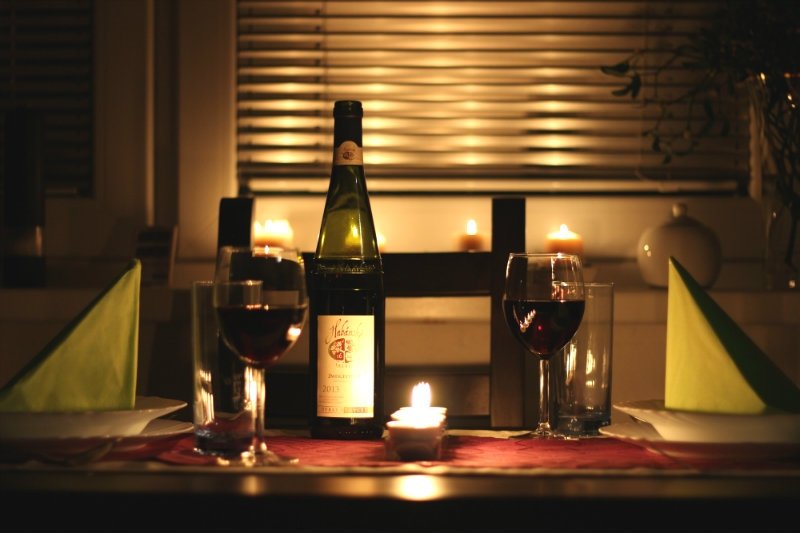 They say the way to a person's heart is through food, and if you're no Jamie Oliver in the kitchen, why not enjoy some tasty food to go? Depending on the city you live in, many restaurants offer a takeaway click-n-collect service, bringing some of their finest food to the comfort and safety of your own home. In terms of gay gifts, there's nothing quite like sharing a tasty plate of food together, sipping some fine wine, and appreciating each other's company - it's why you're together after all. Depending on how you want the night to unfold, you could always choose a seafood restaurant and order a serve of oysters - you know what they say...
A top-notch bottle of cologne: sensory love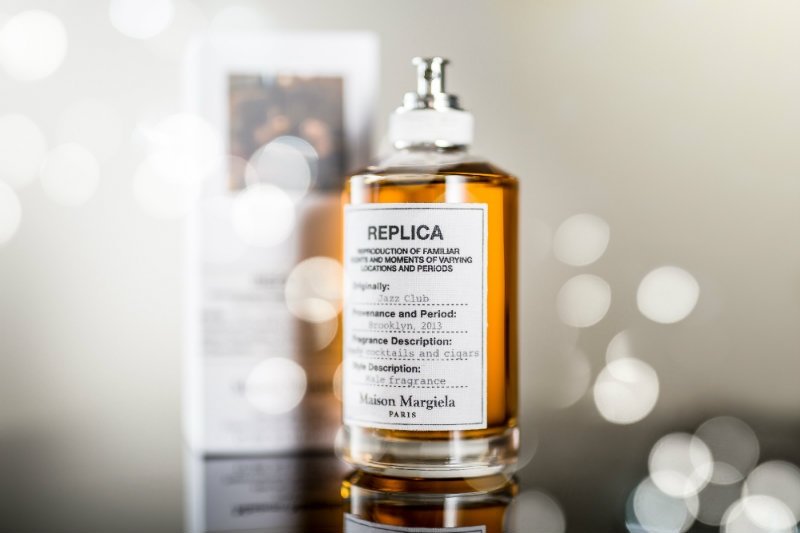 It may sound a little gross, but science says that certain body odours are connected to human attraction. If this is the case, ensure that the scent you're attracted to from your partner is a fragrant one, and treat them to a bottle of cologne for Valentine's Day. Scent can be very specific, so it may also be a good test for you to see how well you know your boyfriend or husband. Nail your choice of cologne, and we doubt your mister will be walking away any time soon.
Beard oil and shaving cream: treats of TLC
Cosmetics can make for a unique Valentine's Day gift, and with the growing trend of hipster beards gracing the planet, beard oil is a solid way to your loved one's heart. There are plenty of beard oils on the market, so you should be able to find the perfect one to tame your partner's mane. As much as we love beard oil, this is the day for you to show your utmost affection towards your boyfriend or husband, so why not throw in an extra gay gift such as shaving cream? Nothing like treating your loved one to a full package of TLC on Valentine's Day!
A misterb&b gift card: bonding through beautiful accommodation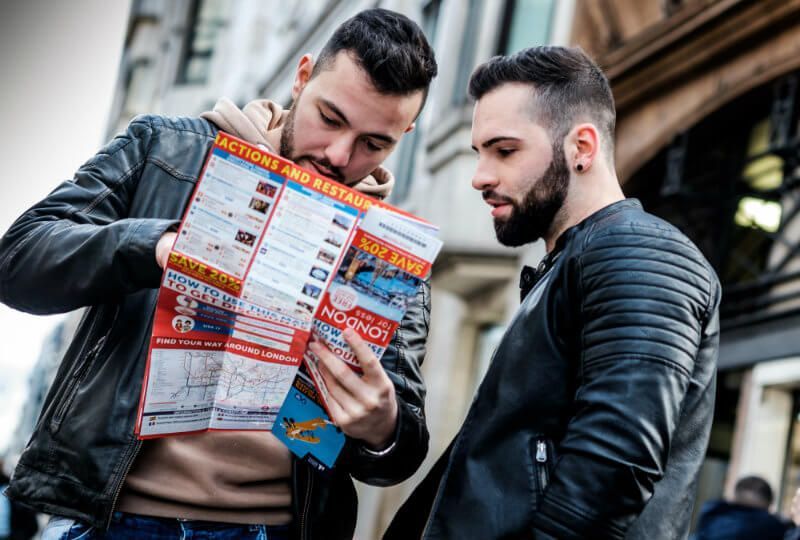 Rather than celebrating Valentine's Day over one day, why not make a whole weekend out of it? For a truly unique Valentine's Day gift, you can't go past a misterb&b gift card. What better way to embrace romance than by enjoying a staycation in a fabulous apartment or hotel? Not much we say. Whether you opt for your own apartment, an LGBTQ-friendly hotel, or a private room with a host, you're guaranteed gay hospitality at its best. Simply choose the amount you wish to add to your misterb&b gift card, write a loving Valentine's Day message, then you're well on the road to romance.
Red long-stem roses: back to basics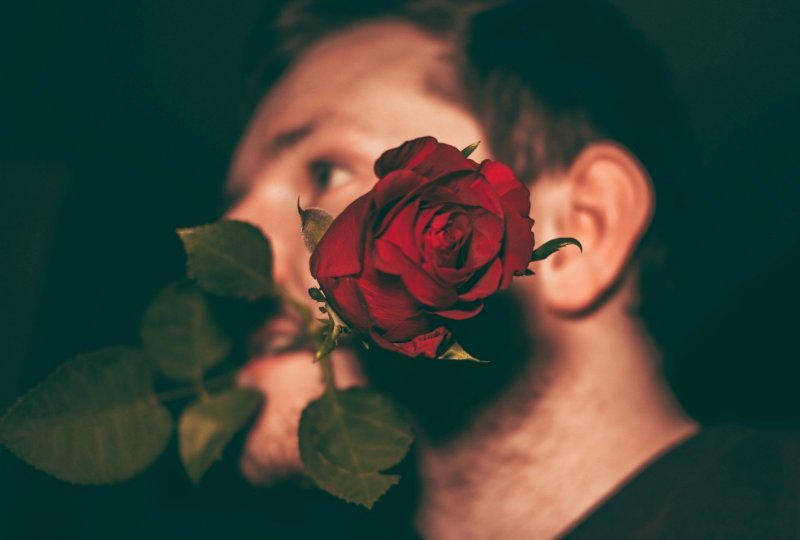 An oldie but a goodie! While red long-stem roses may be more cliché on Valentine's Day than watching Love Actually, there's no harm in abiding by tradition and treating your loved one to a dreamy bunch. And the best bit is they're super easy to organize; just a quick dash to the florist and your Valentine's Day gift is sorted. Plus, everyone loves the idea of finding their very own Mr. Darcy, so going old-school could leave your boyfriend or husband feeling plain smitten.
Matching pyjamas: two in a bed
Good style shouldn't just be reserved for the city streets. Why not up your bedwear cred, by treating you and your respective other to a Valentine's Day gift of matching pyjamas? Whether you go for silk, cotton, or linen, a solid set of pants and a tee are a nice way to relax together at home in attire that is both comfortable and stylish. Nothing speaks romance more than spending some intimate time together at home, and a dreamy set of pyjamas is the ideal invitation for this.
Champagne: love that pops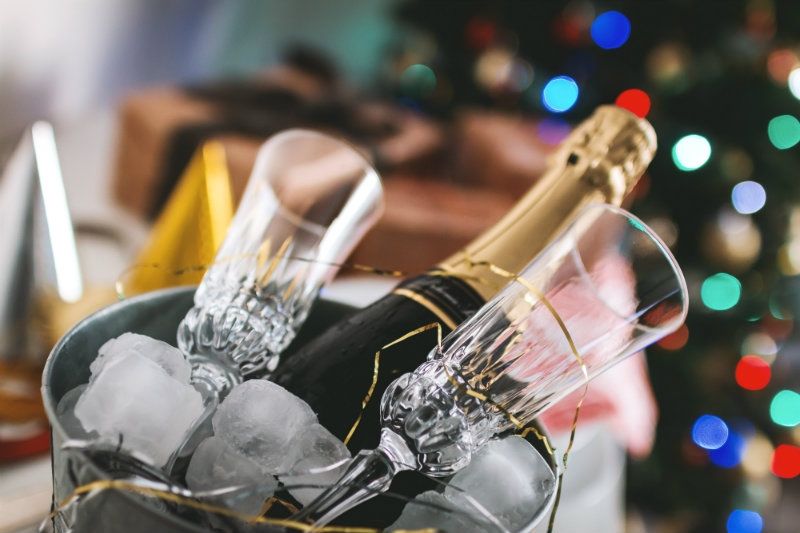 Sharing is caring, so why not treat you and your loved one to a collective gay Valentine's Day gift of champagne? And we're not talking about that budget bottle you sometimes buy at your local supermarket during the week. Think big, and go all out with some quality champagne that you can savor over a couple of hours with your boyfriend or husband. If you want to go one step further, you could also buy two beautiful new champagne glasses to drink the fizz out of. Oh, and did we mention strawberries are also a must?
A nice piece of jewellery: blingin' romance
We're not going to lie, buying a nice piece of jewellery is a bold Valentine's Day gesture, but to that we also say go big or go home! While we don't suggest buying an expensive sterling silver ring for that secret gay crush you've had for the past couple of months, we do recommend it if you're planning to buy a thoughtful Valentine's Day gift for your long-term boyfriend of husband. If a ring is a little much, bracelets are also an excellent jewellery option that your mister can wear throughout the day. Plus, they'll be constantly reminded of you whenever they see it, romantic eh?
Inspired to buy a gay gift, but it's not Valentine's Day? Take a look at our Top 5 gay gifts for a boyfriend + Best gay anniversary gifts