Free champagne, plenty of dancing, and a whole lot of love in the air - what's not to love about weddings? It's a romantic time for the groom and groom to celebrate their love for one another and bid "I do" to a lifetime's commitment. It is also a chance for you to show your appreciation for the lucky gay couple by giving a fantastic gay wedding gift. But what is a good wedding gift for a gay couple you may ask? Well we're here to give you a little wisdom! Whether you plan to go big or small, we've rounded up the best gay wedding gift ideas that are sure to make the groom and groom feel that extra bit special on their big day.
Matching set of engraved keyrings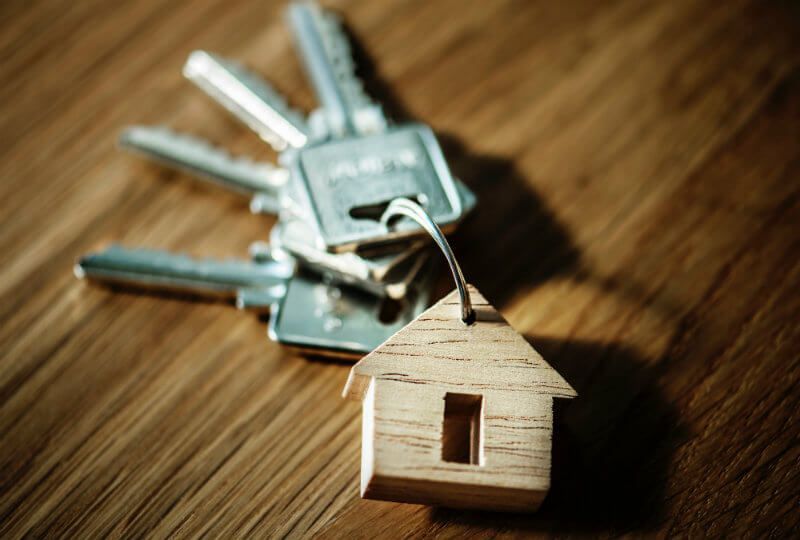 Chances are the newly married couple already live together, so what better way to celebrate their lifetime's commitment to one another than by giving them a set of matching keyrings? But rather than simply buying a lookalike set, go one step further and have your keyrings engraved with a loving message. People carry their keys with them the whole time, so your gesture of appreciation will stay close to them 24/7. Chummy we know, but we're talking gay wedding gifts after all.
Matching colorful ties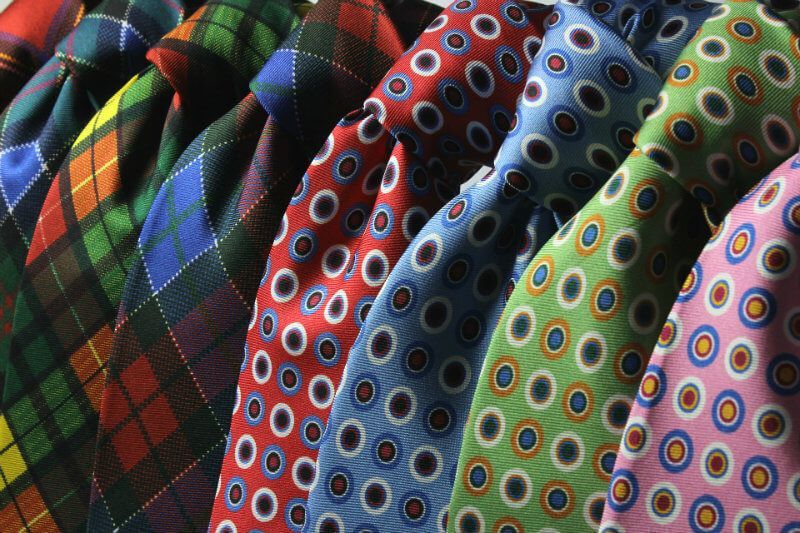 A marriage is all about unity. Companionship, compromise, and sharing a life together. So why not honour this romantic bond with a gift of matching ties? Sure, the groom and groom may not want to wear the ties at the same time in the same place, but your gift will give them the opportunity to unite over a common clothing item chosen especially by you. There are plenty of ties on the market, so go bold and go elaborate - remember you want your gay wedding gift to steal the show!
A misterb&b gift card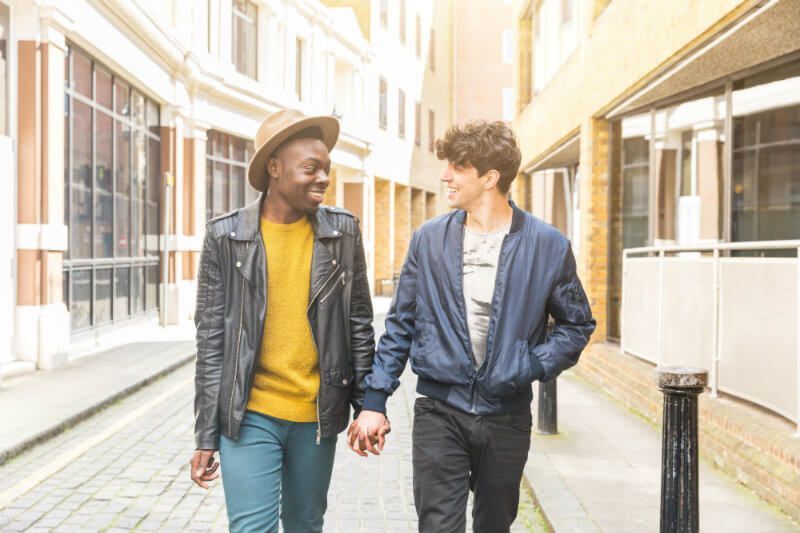 Travel can either make or break a relationship, but seeing as these guys are married now, it's safe to say they have probably nailed their travel experiences together so far. Keep the travel bug alive, and indulge the newlyweds with a misterb&b gift card. All you need to do is choose your voucher amount and write your loving message. The rest is up to them: the destination they choose, the misterb&b apartment they book, and the amount of time they spend away. Quite simply the perfect gay wedding gift that this married couple can tailor just for them.
Plant a tree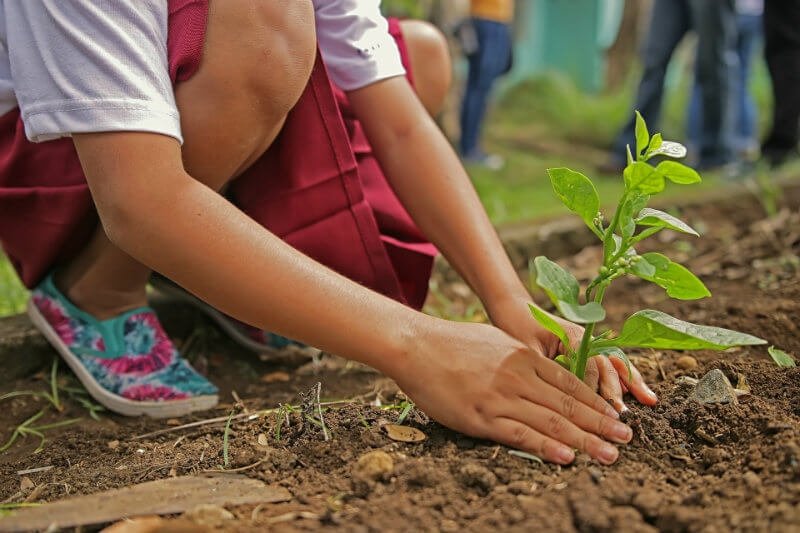 Planting trees for people is one of those new trends. Giving this as a gay wedding gift will not only leave you feeling like a cool creative cat, but you'll also have a sense of fulfilment from doing your bit for the environment. What's more, the symbol of planting a tree for a newly married couple is a symbol of firmly planting their love in the earth, and watching it flourish over time. Poetic right? If you choose to plant your tree in a picturesque location, it will also be the perfect place for the groom and groom to spend some one-on-one time outdoors. Win-win.
Set of wine glasses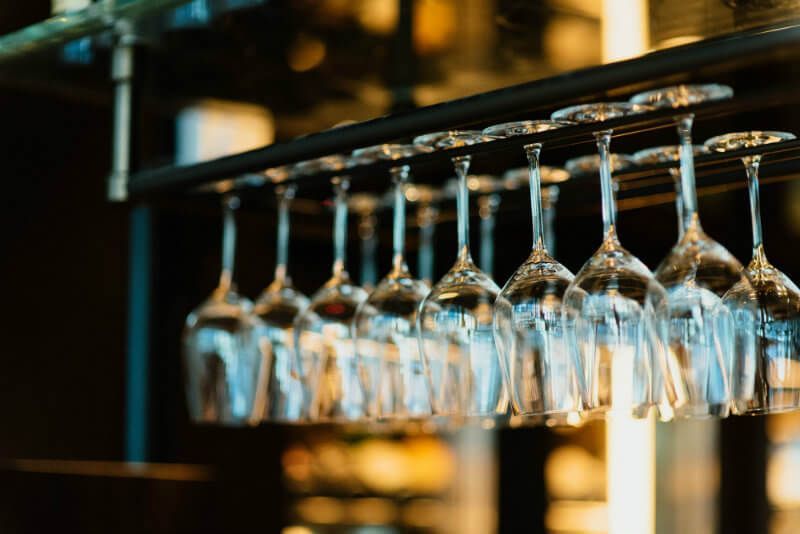 With marriage in the air, we know champagne is most probably going to be a staple drink for the grooms, even well after the wedding. Champagne is all the better when served in a tasteful glass, so why not treat the newlyweds to some matching champagne glasses? In terms of gay wedding gifts, this one is pretty simple to organize, just make sure you opt for a quality set - crystal all the better. Everyone loves a nice glass of champagne, so this gay wedding gift is something practical, but without being boring.
A cookbook
Food is love, and there is nothing like bonding over cooking together as a newly married couple. But the last thing you want is the groom and groom to experience a bad series of first meals married, so give them some culinary inspiration in the form of a cookbook. What's even better is that there are stacks of cooking books on the market, meaning you can choose one best suited to them. Maybe they love Asian food, maybe Jamie Oliver is their cooking idol, the choice is up to you. They may even invite you over one night for the first meal they cook out of it - score!
Feeling inspired to buy a gay gift, but not going to a wedding? You'll love our posts on the Top 5 gay gifts for a boyfriend + Best gay anniversary gifts