Just because the summer season may almost be over, it doesn't mean you should wait another whole year before you get those dancing shoes out again. In fact quite the opposite. North America is host to plenty of gay events and parties that will keep you more than entertained - and dancing - for the next three months! So grab a pen and paper, and get ready to fill your gay calendar with the best parties on the continent this Fall.
What? Red Dress Party
Where? San Diego
When? September 29
The Red Dress Party in lively San Diego is one incredible gay party you should absolutely be attending this Fall. The event calls for everyone to wear a red dress, regardless of gender or orientation. While music and dancing are a highlight, the main purpose of the Red Dress Party is to raise funds and awareness for organizations that support the local HIV/AIDS community. We hope you're ready to paint the town red this September and do your bit for the community.
What? Folsom St. Fair
Where? San Francisco
When? September 30
It's time to go big and bring out your best leather gear, Folsom St. Fair is kicking off this September in San Francisco. Spread across 13 city blocks, this is the world's biggest leather event. Along with more than 200 exhibitor booths of fetish gear and toys, you can expect one whole day of indie, electronic, and alternative music acts, live fetish performances, and top international DJs. Oh and did we mention the entire event is clothing optional? Ooh la la!
What? Black & Blue Festival
Where? Montreal
When? October 3-9
Taking place over Canada's Thanksgiving Weekend, Black and Blue Festival is the largest gay-benefit dance festival in the world. The event is organized by Bad Boy Club Montreal, with proceeds going to support the local gay community living with HIV/AIDS. 2018 sees the 28th edition of Black and Blue Festival, and the theme for this year is 'chrome'. While black and blue will be the standard dress code, the theme prompts party-goers to bling-out in their best silver and gold accessories. What will you be choosing?
What? Gay Pride
Where? Honolulu
When? October 20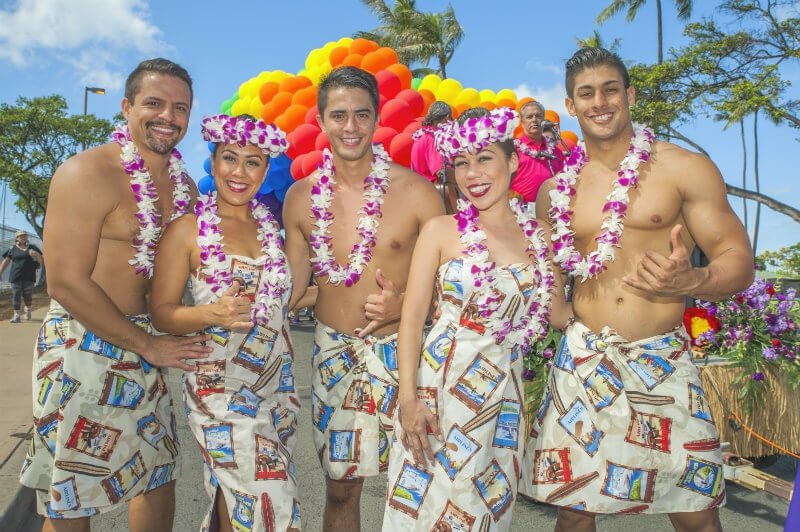 ©Kelli Bullock
Hawaii is good at the best of times, and during Honolulu Pride this island paradise comes alive with plenty of rainbow and revelry. While Honolulu's gay pride may be one of the last to feature in the global annual pride calendar, it certainly delivers one incredible party to remember. 'Rainbows over Waikiki' kicks off Hawaii's pride celebrations from October 6, with multi-colored banners suspended over Waikiki Beach for two weeks leading up to the main event on October 20.
What? HustlaBall
Where? San Francisco
When? October 26-27
While Halloween weekend may be more commonly associated with candle-lit pumpkins and gory masks, it's a slightly different story in San Francisco. This final weekend of October sees the city host its annual, HustlaBall - the world's most erotic, hedonistic gay dance party. Prepare for a weekend of two sinful parties: 'crucify night' and 'ascend night'. You can look forward to plenty of dancing, top-notch DJs, and absolutely no inhibitions, get ready to embrace your inner hustla!
What? Wicked Manors Halloween
Where? Wilton Manors
When? October 31
Wilton Manors is the gayborhood of Fort Lauderdale, and for Halloween this vibrant district comes out to play for Wicked Manors Halloween. Come in your most gruesome costume for an evening of board games, video games, trick or treat, and everything in between. The event will be hosed at Wilton Manors' Pride Center at Equality Park, and will run from 6pm until 11pm. This is the largest Halloween party in South Florida, and will be one freaky celebration not worth missing this Fall.
What? West Hollywood Halloween Carnival
Where? WeHo - Los Angeles
When? October 31
Ready to do Halloween like a pro this year? You need to be heading to West Hollywood for one gruesomely fabulous party on October 31. This is the largest gay Halloween street party in the world, and welcomes over 500,000 party-goers to Santa Monica Boulevard each year. All the usual bars along the boulevard will be open throughout the night, and several stages hosting big-name DJs will be dotted along the strip. Grab your freakiest costume, and prepare for a creepily crazy night.
What? Greater Palm Springs Pride
Where? Palm Springs
When? November 2-4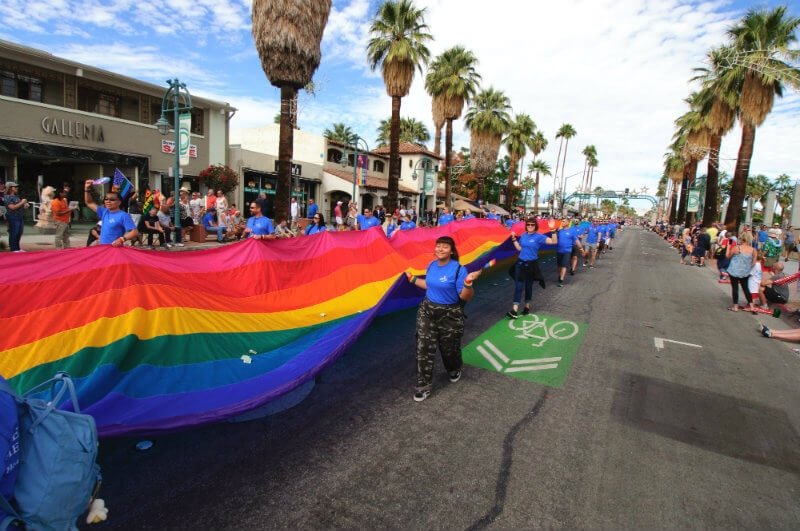 When it comes to LGBTQ hotspots in North America, Palm Springs is one of the frontrunners. It comes as little surprise then that its annual Greater Palm Springs Pride is an absolute hoot. While it may take place in Fall, there's nothing cold about this pride. Expect loads of artists, DJs, musicians, activists, and dancers. 2018 marks the 32nd edition of the popular pride, and this year's main themes are solidarity, diversity, and equality.
What? Coming Out Festival
Where? Cancun
When? November 8-12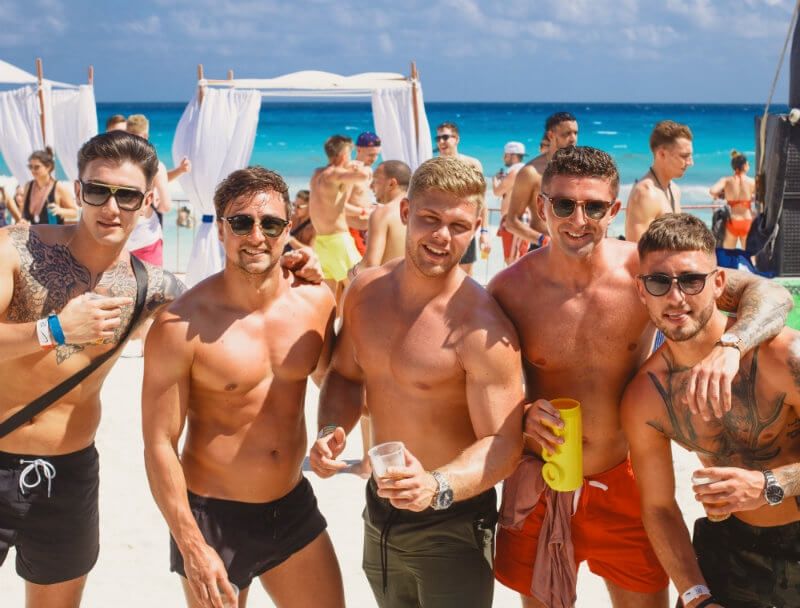 Ready to come out...for a second time? It's old news that Cancun is a top party destination, but gay Cancun on the other hand is beginning to turn heads. While not as LGBTQ-friendly as Mexico City or Puerto Vallarta, Cancun's dreamy location along with a series of gay-friendly beaches make this a worthwhile gay destination to visit. This November marks the inaugural Coming Out Festival in Cancun, and it promises to be a ripper. Prepare for one incredible five-day festival that celebrates love and life through various parties - you had as a the Pool Party!
What? White Party Week
Where? Miami
When? November 22-26
For five days in November, Florida's dreamy paradise of Miami comes out in white for its annual White Party Week. Over the course of the event, 16 different parties will take place, with all the proceeds donated to Care Resource - the area's main AIDS resource organization. You can forget that Fall ever arrived thanks to a summer-inspired line-up of events including a Pool Party, a Muscle Beach Party, and a Sunday T-Dance.
Cover photo: Black & Blue Festival - Facebook/Black & Blue
Heading to Europe any time soon? Get some inspiration from the Best gay events in Europe this Autumn