Norbey is proud of his experience as a host. He lives in Madrid, and likes to share his time and knowledge of the city with his guests. He also appreciates the misterb&b experience: meeting people with - sometimes - a very different culture, having the opportunity to make new friends, and easily earning extra money. Explore the world, experience your pride.
What does hosting for the gay community mean to you and why did you become a host?
Being part of misterb&b is extremely important for me, because I am part of the community too and because I love hosting travelers. I find it enriching to always be able to meet new people and get in touch, even for a short while, with the culture they carry with them. I like learning about places I have never heard of before. Most of the people I have hosted have become friends of mine in time :) Also, I enjoy being able to help them, anticipating their needs and giving them advice on Madrid.
What is your level of interaction with your guests: do you hang out with them, do you show them around?
I always try to communicate with them as much as possible. Many guests will often ask me for tips about Madrid. When I have some free time, I like to give them a tour of the city: showing them around, sharing the story of the city, and having a bite to eat together. It's quality time I get to have with strangers who feel like new friends.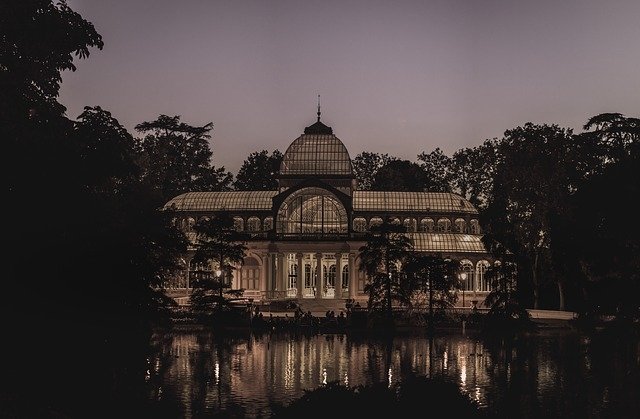 © Pixabay / SergioCasillas
Tell us about interesting people you have met through misterb&b
Everybody's interesting in their own way. Even just for the fact that our cultures are normally completely different from one another, so you're eager to discover! And when guests are quite similar instead, it's always a pleasure to bond over common interests. I've had people come from everywhere: India, Australia, the list goes on. Some guests have also come from interesting backgrounds and jobs, for example, Ambassadors, University Professors… this also reminds me that I have hosted several exchange students too!
In your opinion what attracts guests to your city?
Aside from being the capital city of Spain, Madrid is one of the most open-minded cities in Europe and the gay community benefits from an easy life here. Everyone is interested in spending time in Chueca, as it is considered to be one of the most important gay districts of Europe. During Pride season, Chueca is crazy with lots of events and fun going on.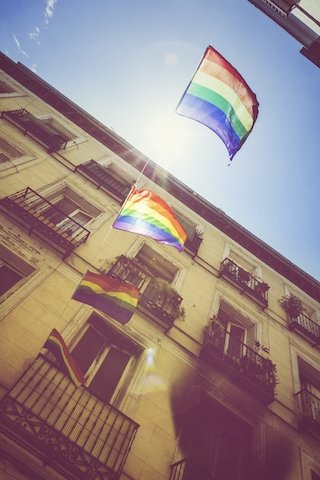 Do you feel more involved with the LGBTQ community since you started hosting?
Yes, ever since I started my experience on misterb&b I have felt more connected to the community. It makes me feel part of something greater. I'm a free person, and with misterb&b I feel even more free to live my sexuality in a transparent way.
What's the nicest thing a guest has ever done for you? Do they ever bring gifts?
The best gift they can offer is their friendship, while the best thing I can offer is a guarantee that they will have a great travel experience in Madrid. Of course there have been a few guests who have shown up at my door with bottles of wine or chocolate. Some of them have even invited me and my partner out for dinner. But gifts are never really necessary!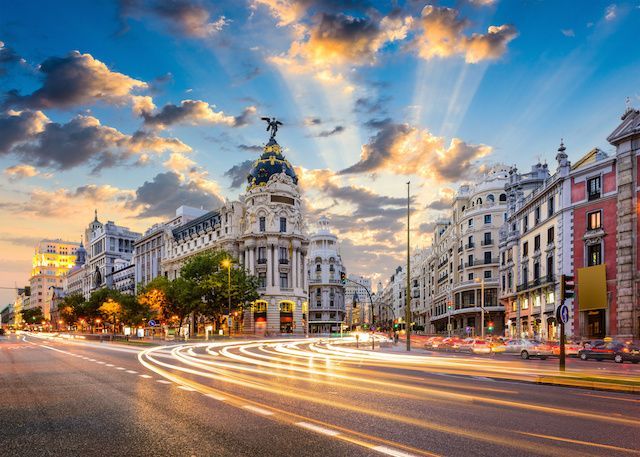 How has hosting impacted your life?
It just feels great to be able to share my city and my home with the global gay community. And I will not lie, it's a nice way to earn some extra money :)
Give us 3 reasons why you recommend hosting on misterb&b
1) Because misterb&b guests never let you down, they're all interesting and polite! 2) Because it's great to be part of the gay community and help it grow and connect! 3) I love misterb&b! The website is user-friendly and payments are punctual!
What makes a perfect host - or guest?
Communication creates the magic, both ways - for hosts and guests alike. Then a good deal of curiosity and openness are useful. It helps you make a better connection with a stranger so you can more easily become friends :) ●

Thinking of visiting Madrid? Check out our Travel Guide and Local Tips for this great gay city!
STAY SOCIAL!
Don't forget to add us on Instagram, Facebook and Twitter. Follow us for exclusive content, special offers and to share your travel pictures using the hashtag #ExperienceYourPride. We love seeing what you get up to on your misterb&b vacation and we'll share the best pics with our global LGBT travel community!