Guaranteed to break the boundaries of the gay cruise that everybody knows, Open Sea x Axel is ready to set sail with you this weekend. You'll get to attend the best themed parties on board and dance yourself crazy to DJ sets and shows by top contemporary artists. misterb&b cares to give you a few tips for the days you'll spend out on the mainland. Check out our picks for Barcelona, Ibiza, Ajaccio, Toulon and Palamós. This is your chance to explore the world and experience your pride - at sea.
Our rainbow-colored love boat will set sail and end its tour in the hottest gay destination ever. With this in mind, you have surely had enough time to plan ahead a short stay in Barcelona just before or right after the cruise. Well, we hope so at least! You can never have enough time in funkytown Barcelona! Given there will be plenty of partying onboard, you can certainly afford to spend your time on the mainland visiting some cultural landmarks. So here's a few ideas! Barcelona is one of those places you'll always have a good reason to go back to. Plan your visit ahead of time, and try to experience one of the neighborhoods you rarely hang out in - aka get out Gaixample, babes!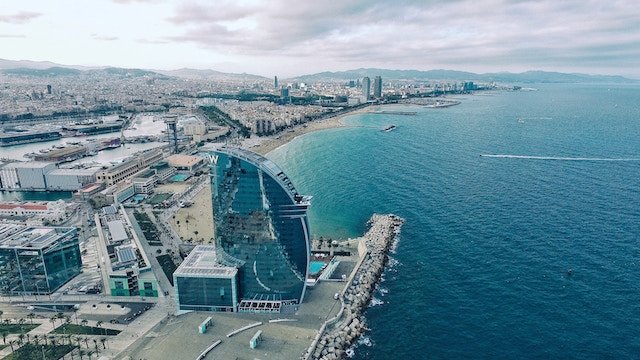 © Unsplash / Benjamín Gremler
La Sagrada Familia is internationally considered to be the landmark of the Catalan capital. A designed yet unfinished work of Antonio Gaudi, La Sagrada Familia is one of those places your mom would expect to see as a background in your pictures! So why should you fail her? Also, you will certainly not be able to show her some of the other pictures you'll likely take on board, or pictures that your friends will take of you while partying. So here's a way to get away with your not-so-cultural trip and leave mom happy. The cathedral is located in the heart of the Gothic quarter, which is crawling with tourists who mingle with locals all year long. Get lost in the maze of little medieval streets, which are filled with nice shops, cafés and quaint plazas. Other neighborhoods you might consider hanging out in are: Raval, Barceloneta and opulent Gracia.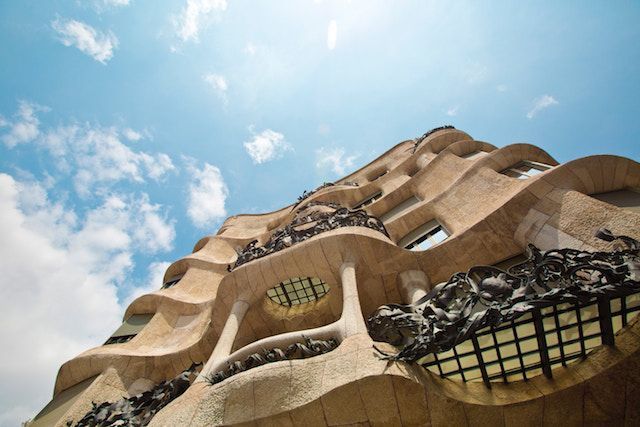 © Unsplash / Tyler Hendy
Park Güell, Palacio National and the Magic Fountain are your followings stops in your wonders of Barcelona except-from-boys-tour. The Gaudi Park will certainly awe you with its nature and aesthetics. If you have never felt like Alice in Wonderland, you certainly will here. The same goes for Palacio Nacional, which is a heritage site that the 1929 International Exposition left to the city. Nowadays, the Palacio houses the National Art Museum of Catalonia - hello next set of selfies to send to mom! The Magic Fountain is another spot to get a lot of IG hearts from, thanks to its water and light shows which happen all day long.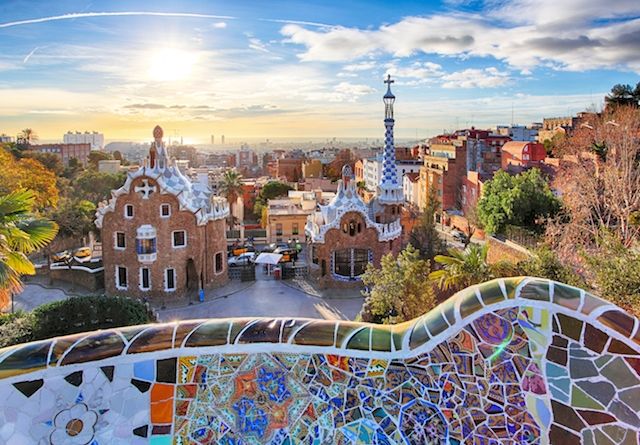 Namely the most famous of the Balearic Islands, Ibiza is another gem for gay travel. You've certainly already been there, but you will always have a reason to visit again. This dreamy island in the middle of the Mediterranean is quite extended, so if you're considering getting around, we suggest renting a bike or a car. If Barcelona is a gay heaven, Ibiza is even more so. Think white sandy beaches, palm trees, a chill vibe, amazing Mediterranean food, travelers from all over Europe, plenty of nature, and the ruins of an ancient civilisation all wrapped up into an everlasting summer.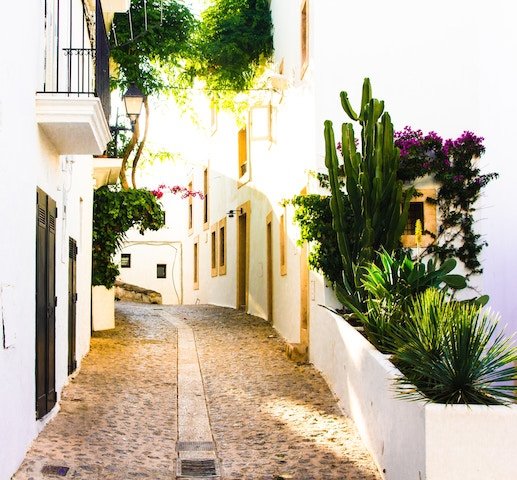 © Unsplash / Samuel C.
There's nothing not to love about Ibiza! During the 48-hour layover of the Open Sea x Axel cruise, you'll have plenty of time to really get in touch with the soul of the island. Pay a visit to the Museum of Contemporary Art: it's a must-see! The building itself is beautiful, and many world-renowned artists are featured.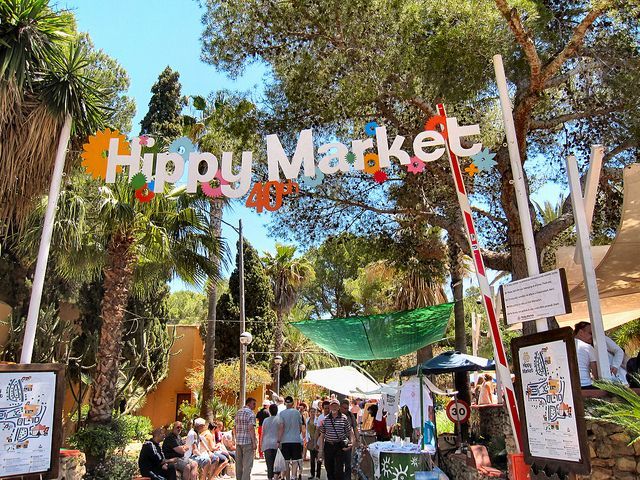 Another cool thing to do in Ibiza is to visit one of the many hippie markets scattered over the island. You can find vintage clothing, jewellery, and many fun and peculiar objects. It's a great way to spend a day away from the beach, if you want to do something other than just tanning and mingling! It's also an excellent place to find those perfect gifts to take back home to your loved ones, or to scout accessories for your next Halloween costume :) There are many of these markets around the island, however the most popular is definitely the one located in Punta Arabi. If you're into tasting the local… food, then visit these markets with a friend and share the small-sized meals on offer. This will give you the chance to try several plates, but on a side note it will also make you more nostalgic of the island. Then again, it's Ibiza, you'll always need to go back!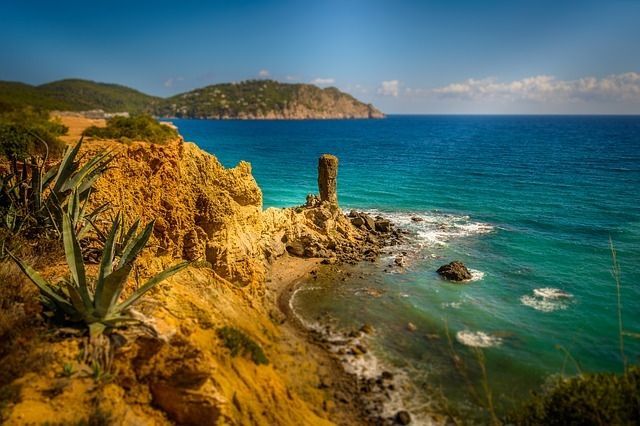 © Pixabay / TimHill
AJACCIO
As your cruise across the Mediterranean continues, you'll perhaps grow tired of breathtaking landscapes and romantic sunsets! Perhaps not, but brace yourself, Corsica's beaches are unlike anything you've ever seen before. This little proud pearl in the middle of the Med's green waters is the perfect place to stroll through nature. Gay life on the island, even in Ajaccio, is not the wild scene you're probably used to, so your layover will be different from the previous days in Ibiza. Dig into some delicious local food influenced by Italian cuisine, take a hike up the coast, or visit one of the many instagrammable beaches. And yes, please specify #nofilter was used. Because that's what makes Ajaccio unique: its history, its architectural beauty, the awe-inspiring landscapes, and the skyline constellated with palm trees - simply pure wanderlust.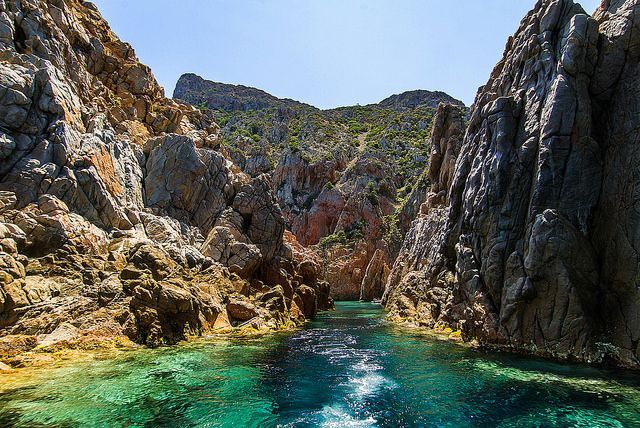 © Flickr / jean françois bonachera
TOULON
On day four of the gay cruise of the year, our mermaids will touch the shiny coast of southern France. Toulon is situated to the east of Marseille, and is rich in architectural heritage. To really get in touch with the city's vibes, visit the main market on Cours Lafayette; the 18th century Saint Louis Church; the remarkable Three Dolphin fountain built in 1780; the National Marine Museum; the Sainte-Marie Cathedral; the Opera and the 16th century Royal Tower. Treat yourself to French patisserie in the morning, and have a quick apéro overlooking the harbour before hopping back on the cruise. God only knows the wonders French wine can do before a night of partying!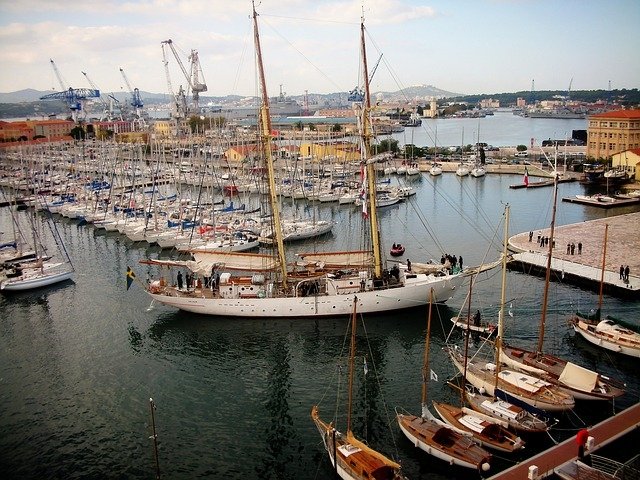 © Pixabay / Metallier
PALAMÓS
Before attending the final party onboard, the cruise will lead you to Costa Brava. A stony and wild coast north of Barcelona, Palamós is the place where you'll get your last summer experience of dipping into the waters of the Mediterranean. All the most important beaches in Palamós are easily accessible, and are within walking distance of the city center. You can choose from: Gran de Palamós, La Fosca or Castell for sandy beaches, the rocky Cala Margarida or Cala S'Alguer coves, or a mixture of the two at Cala Estreta.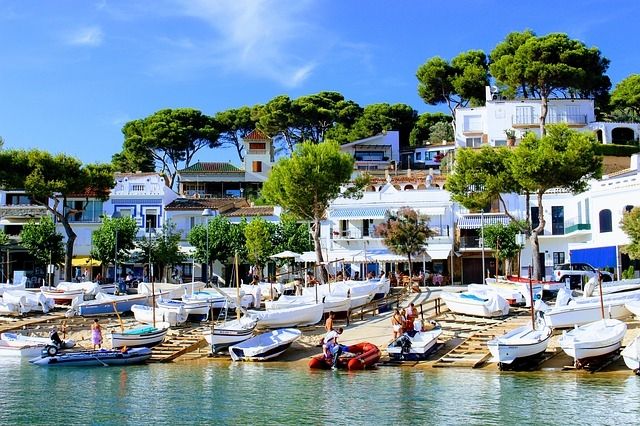 © Pixabay / 646777
By the end of your trip you probably will have seriously indulged, but that's okay: the cruise has a very well-equipped gym for a reason! We promise Palamós is the last place where you will be allowed to give in to your gluttony. The town's main economy relies on the fishing industry. Aside from sight-seeing around the magnificent wild scenery of this part of Spain, the most interesting activity here is visiting the Fish Place in the Fishing Museum. You can attend live cooking demonstrations where you'll learn how to identify and cook fish. Just another way of saying, if you're too lazy to work out on the cruise, you know the best way to a man's heart is through his stomach!
Left with a taste of wanderlust? Check out our complete City Guides to the most popular gay destinations.