It's time to experience your pride in the snow. Europe's biggest gay ski week will be hitting the slopes of Tignes, a picturesque ski resort located in the French Alps, from the 14th to the 21st of March, 2020, and it's going to be snowsational! This will be the 8th European Snow Pride powered by SCRUFF, and it will welcome more than 1000 guests coming from Europe, North America, and beyond.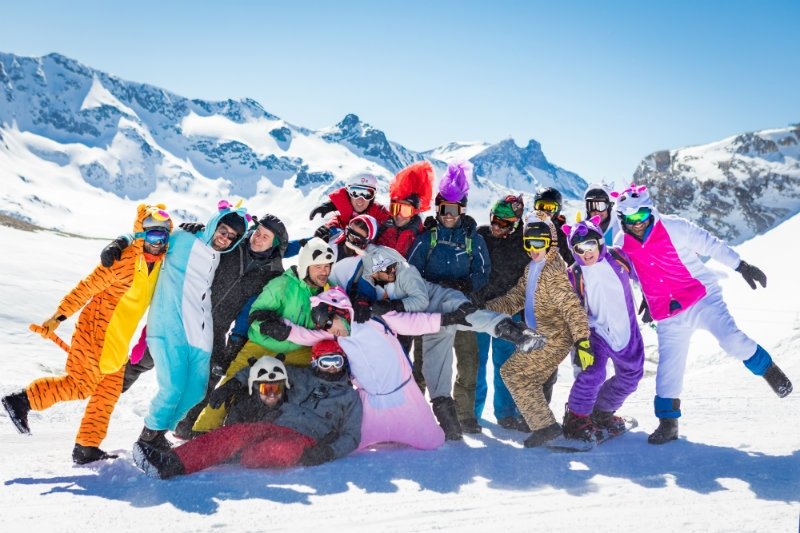 From Saturday to Saturday, the Alps will come alive with an exceptional entertainment programme featuring the best DJs, performers, artists, and parties from the entire world. Along with the expected staples of skiing and snowboarding, European Snow Pride will be organizing plenty of other entertainment options catered to making new friends. Think après ski parties every day in an amazing venue on the slopes, comfort food dining, an incredible Pride Party at the brand new Tignespace, and two giant Pool Parties at the Tignes waterpark, 'Lagon'.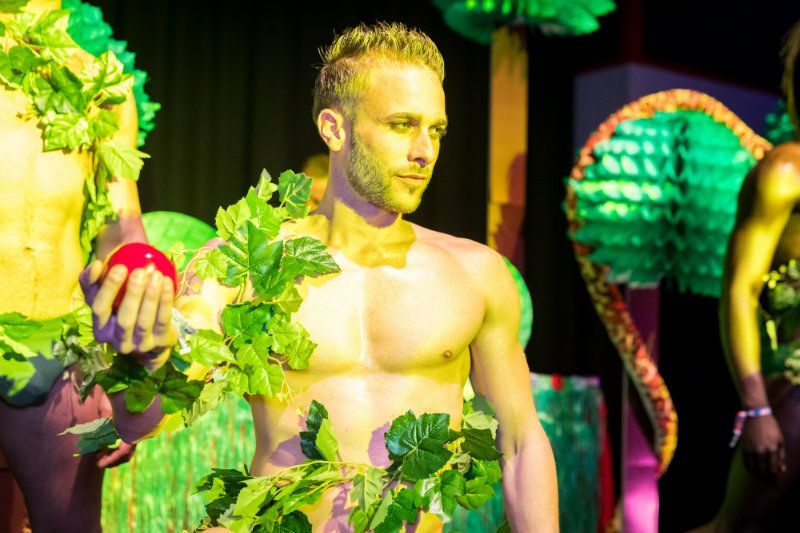 Since 2008, European Snow Pride has taken place at the idyllic ski resort of Tignes & Val d'Isère. Considered one of the most beautiful ski resorts in the world, Tignes & Val d'Isere boasts 300 kilometers worth of interconnected slopes, with an abundance of fluffy white snow. The area offers different ski slopes, which are catered to varying skill levels of skiers and snowboarders, from expert to novice.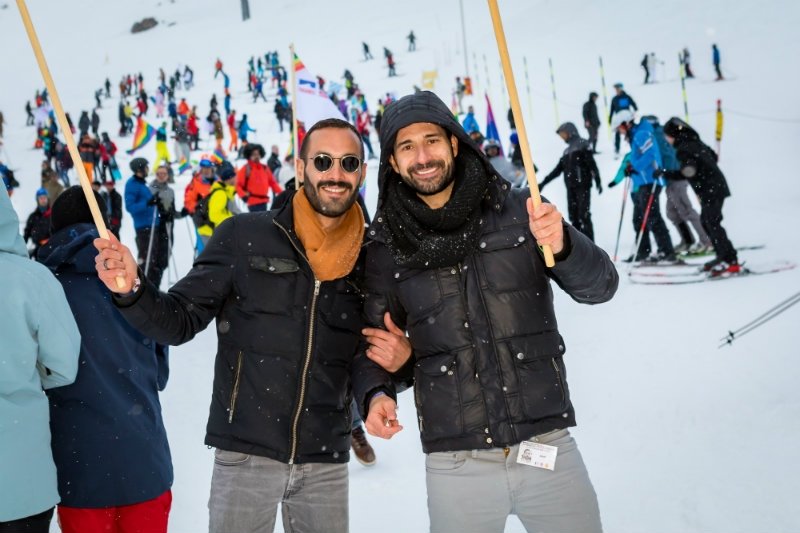 During European Snow Pride, accommodation, restaurants, and entertainment venues for the event are located in the neighboring, pedestrianized town of Tignes Val Claret. This will create an environment similar to a gay village, meaning it will be super easy to meet loads of new people - double win! Here you will find several event venues and partner restaurants and bars, creating a true village vibe for Snow Pride. Additionally, the special offers from European Snow Pride, along with different accommodation options in either hotels or residences ranging from 2 to 5 stars, will meet comfort and budget expectations.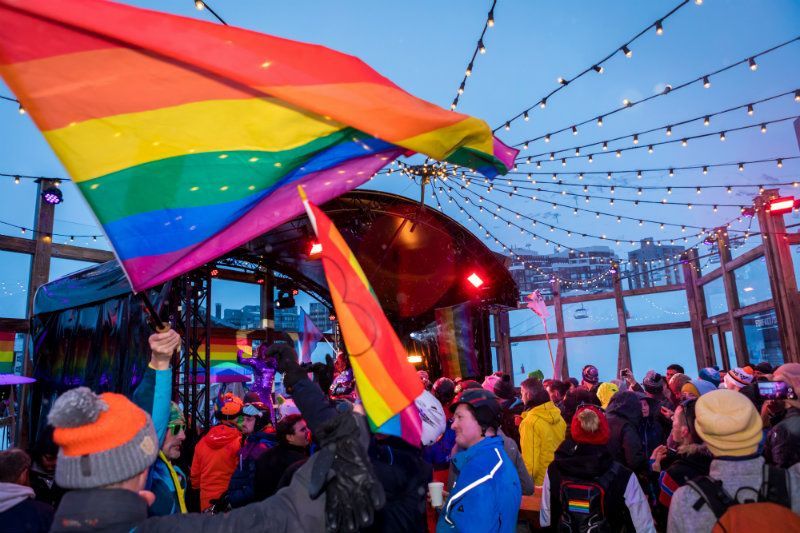 Tignes & Val d'Isère is also committed to the LGBTQ community, and is universally recognized as a gay-friendly ski resort. In 2019, the city council unanimously voted Tignes' candidacy for the label 'Friendly'. Such a title comes as no surprise, as Tignes is also proud of its annual Pride which has taken place every year during European Snow Pride since 2015. Organized by Montpellier-Tignes-Pride, this is the first pride in the Northern Hemisphere to kick off the season, setting the precedence for the upcoming celebrations. For 2020, the Pride of Tignes will illuminate the slopes on Thursday, March 19.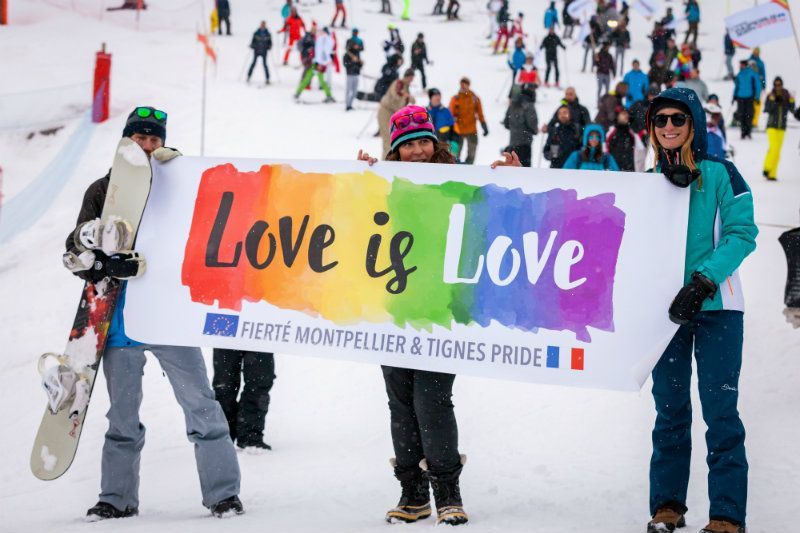 To reinforce its commitment towards the LGBTQ community, Tignes also took part alongside European Snow Pride in World Pride NYC, which gathered more than 3 million people. The community marched 10 kilometers along 5th and 7th avenues, carrying a giant 450-meter-long rainbow flag with roughly 1,000 volunteers.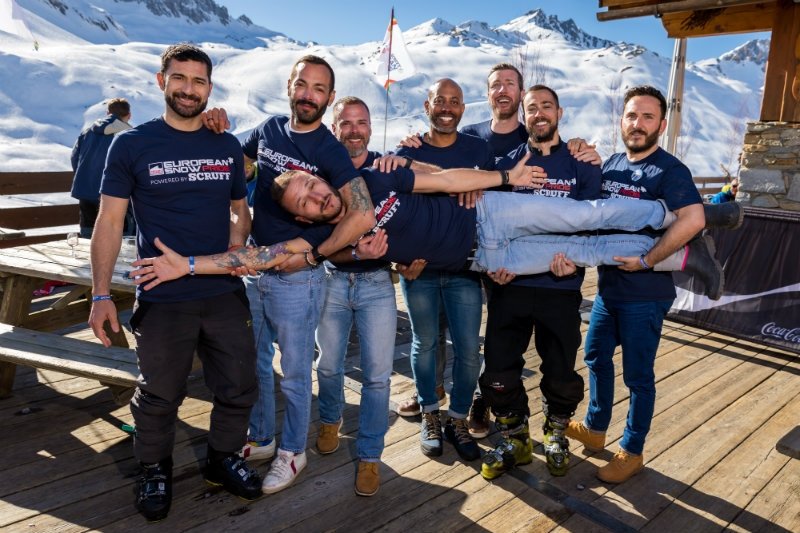 With packages to suit all budgets, a superb ski area with snowy slopes adapted to all skiing levels, and an incredible entertainment programme, European Snow Pride is not worth missing. It's a fantastic occasion to experience one exceptional week of skiing, great partying and socialising, and a chance to meet old friends and new ones coming from across Europe and the rest of the globe. Sold yet? We sure are, so we'll meet you on the slopes! Book your experience now.
Tickets are selling fast. Book before October 31st and take advantage of early bird rates, with special offers starting from €439 pp, inclusive of accommodation, Event Pass and 6-day lift pass.
Interested in attending some other gay ski weeks too? Check out our comprehensive guide to the best gay ski weeks for 2020.
Images ©Franck Weens & Mathieu Faluomi