Max shares his thoughts about hosting for misterb&b in Cologne. Getting to know many different people, developing new friendships and earning extra money are the top advantages that motivated him to become a host. Explore the world. Experience your pride.
What does hosting for the gay community mean to you and why did you become a host?
Actually it is quite simple, many years ago I lived in another apartment which was actually much too big and then I started to offer a room. Meanwhile I have moved, but I still rent this room because it is fun. You get to know many different people and cultures that you otherwise would have only met if you had traveled a lot yourself. So the world comes home to you. And many friendships have developed in the same way.
Tell us about interesting people you have met through misterb&b
I have already met many very nice people through misterb&b, I got a visit from Saxony last year, unfortunately I had completely forgotten that exactly at this time it was also Carnival in Cologne, and I had a big party to attend here. For my guests this was no problem at all, on the contrary, they disguised themselves like we did and simply joined in the party. They were happy to get to know Carnival like the people of Cologne do. It was a great exchange and we had a lot of fun together. My friends welcomed them very warmly and afterwards they both said that they had completely forgotten that they had only booked a room. It was like visiting friends. I cannot think of a better compliment to have been given as a host.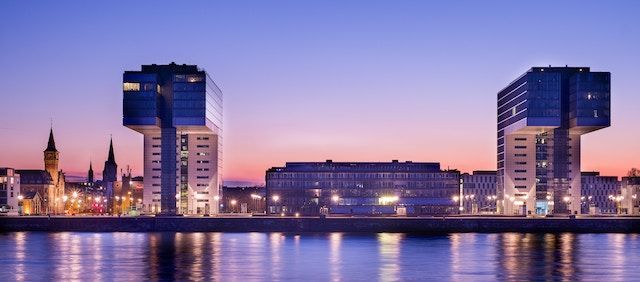 © Unsplash/Atilla Taskiran
In your opinion what attracts guests to your city
There is always a lot to discover in Cologne. There is constantly partying here and there is always something going on in the city. But the most beautiful thing about Cologne is its people. The Cologne mentality is very cosmopolitan and cordial. If you go to a pub alone and spend the evening alone at the bar, you have clearly done something wrong! Everyone is welcome, no matter where they come from, whatever their sexual identity is, or what they believe in. It's important to be here together and that's what makes this city so unique in Germany.
Your best memory of a guest?
A few years ago I had two young guests from Iraq as guests. They knew that homosexuality was allowed in Germany, but could not really imagine it. It was great to see how the two boys blossomed and felt comfortable here. They walked hand-in-hand through the Cologne Bermuda Triangle and were finally allowed to be themselves without hiding. The trip did them well and it was nice to see how much the two boys enjoyed their freedom.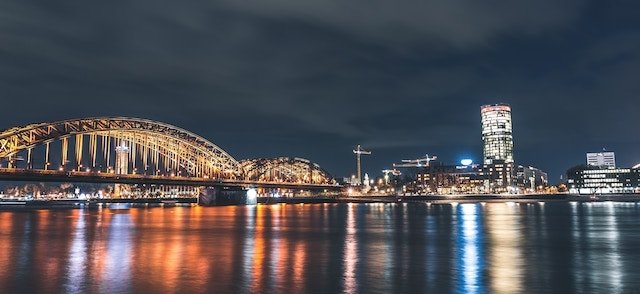 © Unsplash/Glenn Carstens-Peters
Do you feel more involved with the LGBTQ community since you started hosting?
I have been living and working in the Cologne community for a long time. For some years, I worked for the gay/lesbian Carnival organization and I currently work in the Phoenix Sauna in Cologne. So I guess I always felt relatively involved with the community. Coming across new cultures is always enriching. Many countries celebrate Pride differently than we do, and there are other customs and traditions. This way, I feel like I'm still learning and I'm happy to welcome guests from abroad.
Give us 3 reasons why you recommend hosting on misterb&b
You get to know many different people, new friendships develop and of course, you earn some money in the process.
What makes a perfect host - or guest?
A really good host stays in the background and is not pushy. Many guests who travel for the first time are sometimes rather insecure when they come into a strange private apartment. One should take some time for the check-in to show and explain everything to the guest and explain to them that they can always ask questions in between if they need something. You can also just offer the guest a cup of coffee or tea. This is the easiest way to break the ice and a random conversation is much easier for many. ●

Thinking of visiting Köln? Check out our Travel Guide and Local Tips for this great gay city!
STAY SOCIAL!
Don't forget to add us on Instagram, Facebook and Twitter. Follow us for exclusive content, special offers and to share your travel pictures using the hashtag #ExperienceYourPride. We love seeing what you get up to on your misterb&b vacation and we'll share the best pics with our global LGBTQ travel community!