Henrique and his boyfriend have had a blast so far being hosts in São Paolo. Tourists swarm to this lively Brazilian city, and Carnival is just one of the many things that attract them. Henrique and his boyfriend love to share their knowledge of the city and help travelers experience gay life in São Paulo. They love getting to know what being gay means elsewhere in the world, and this enthusiasm has helped them make lots of long-lasting friendships through misterb&b.
What does hosting for the gay community mean to you and why did you become hosts?
We had great experiences traveling around the world using misterb&b, and we had a room that we hardly use. So we decided to give hosting a try, and we ended up really enjoying the experience.
What is your level of interaction with your guests: do you hang out with them, do you show them around?
We usually integrate our guests into our daily life. They end up knowing our friends and hanging out with them. During their stay we provide all necessary tips and information to ensure they can best discover everything about São Paulo. We hosted a guy that came to São Paulo from Canada. He was looking for a more permanent stay after touristing. We ended up becoming family, after a week I found a place just across the street for him (I'm a real estate agent) and now we see each other every week.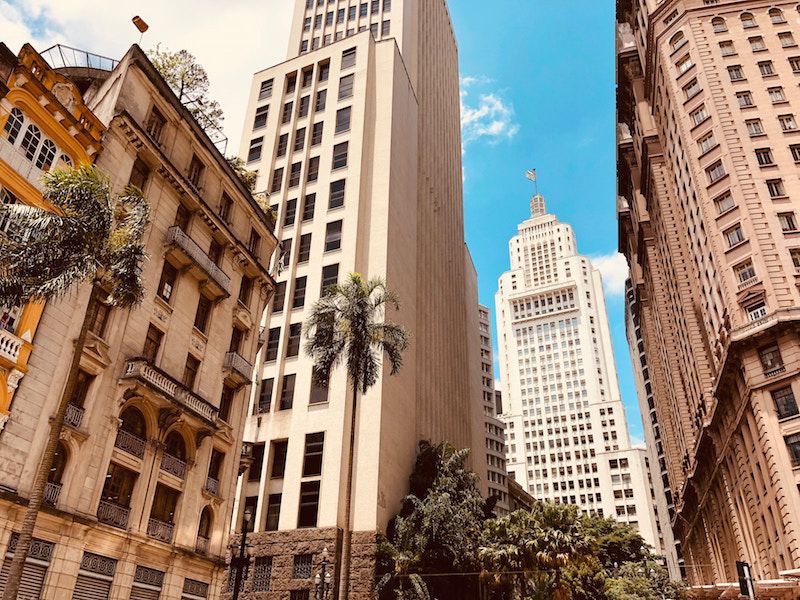 © Unsplash/Joao Tzanno
What's the best moment you remember, and why do you think guests are attracted to your city? 
We shared the road with a guest who decided to go with us to an LGBT festival in the northeast of Brazil. It was a great experience! That's the added value of misterb&b, keeping in touch with people. São Paulo is a big city with so much to do, and that attracts loads of tourists. The most busy time for us is Carnival, but people also come because of the huge gay night life we have. It's an amazing city!
Do you feel more involved with the LGBT community since you started hosting?
Yes! It's great to know LGBT people from different places, talk to them, and get to know how it is to be gay where they live. The ups and downs of being an LGBT person in their homeland.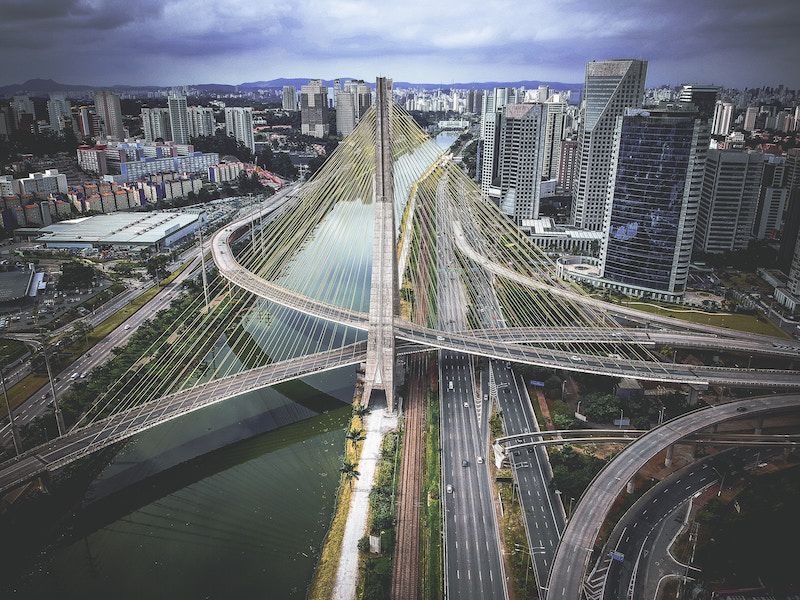 © Unsplash/sergio souza
What's the nicest thing a guest has ever done for you? Do they ever bring gifts?
We had a lovely guest that cooked dinner for us. It was good to have someone appreciating our hosting that much. We have received many gifts. Some wine from Spain and a rare kind of chocolate from Ecuador as well.
Give us 3 reasons why you recommend hosting on misterb&b
The public is LGBT, so everyone feels comfortable being around each other. The energy of our guests has always been amazing, we have never had any problems with anyone. Extra money is a big plus too. And finally, misterb&b always pays us 24 hours after the check-in of our guests.
Sense8 cast joining the 2018 São Paulo Pride Parade © IG/brianjsmithbrasil
What makes a perfect host - or guest?
A good host is someone that respects the guest's privacy, but without shutting them out of your own life. A good guest is someone who understands that they are in someone else's house, and not in a hotel: it's important to always try to be nice. And usually, something good always comes out of hosting for misterb&b. ●

Thinking of visiting São Paulo? Check out our Travel Guide and Gay Tips for this great gay city! 
STAY SOCIAL!
Don't forget to add us on Instagram, Facebook and Twitter. Follow us for exclusive content, special offers and to share your travel pictures using the hashtag #ExperienceYourPride. We love seeing what you get up to on your misterb&b vacation and we'll share the best pics with our global LGBTQ travel community!