With winter in full swing in Europe, the gay ski season has already kicked off for 2020. If you're looking for a momentous experience on the slopes this year, you need to get yourself to European Snow Pride. Powered by SCRUFF, European Snow Pride will be coloring the slopes of Tignes Resort in the French Alps from March 14 to 21. If you're not packing your best après-ski onesie yet, we're here to give you seven reasons to convince you why European Snow Pride should be on your gay ski event calendar this year.
1) Go big or go home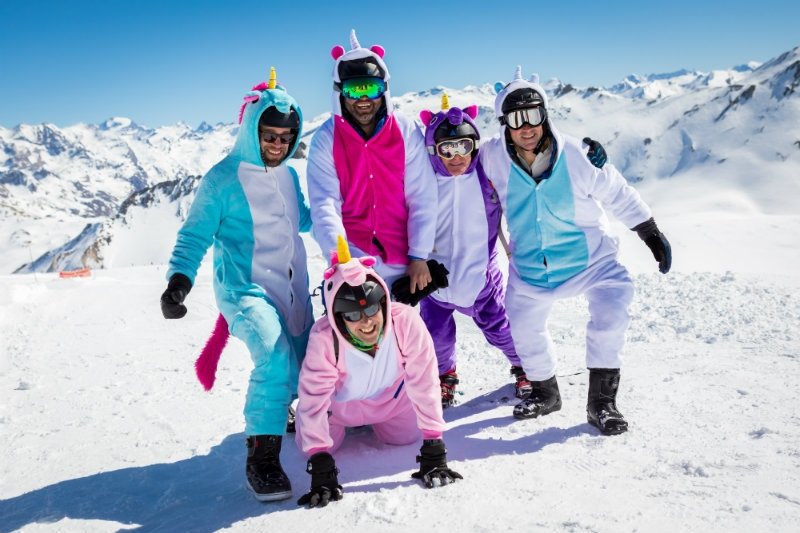 If you like being a part of the biggest and the best, then you'll surely be tempted by the fact that European Snow Pride is the largest gay ski week in Europe. Welcoming more than 1000 ski revelers each year from Europe, North America, and beyond, European Snow Pride is recognized as the largest gay european festival of winter sports and music. For one entire week, you can look forward to skiing, snowboarding, parties, and of course a load of new people to meet in the French Alps!
2) Location, location, location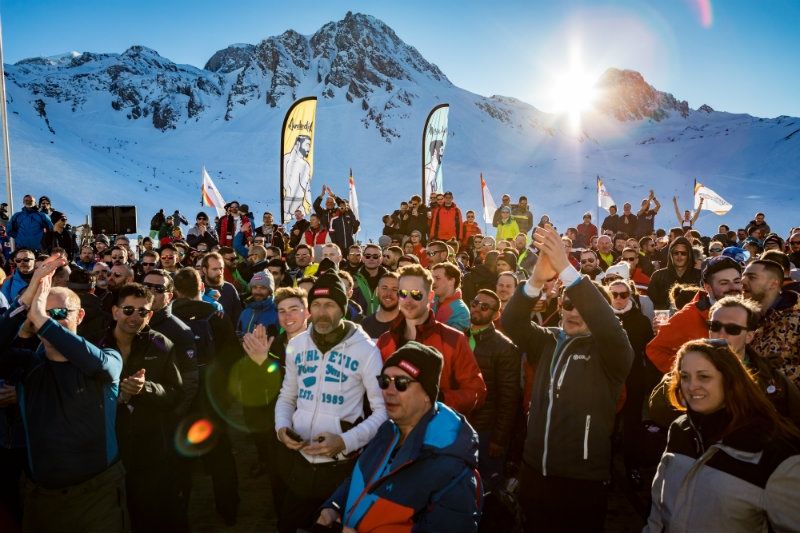 While your first thoughts of a gay ski week may comprise après ski parties, fun on the slopes, and new friends to make, European Snow Pride also offers you an unbeatable location in the heart of the French Alps. Tignes Resort is a picturesque alpine destination in the Tignes & Val d'Isere region. Sitting at 3,450 meters, the resort offers 300 kilometers' worth of powdered slopes that are catered to varied levels of skiers and snowboarders. Whether you're a slope pro, or a skiing novice, you'll find your ideal patch of snow at Tignes.
3) An LGBTQ hotspot in the snow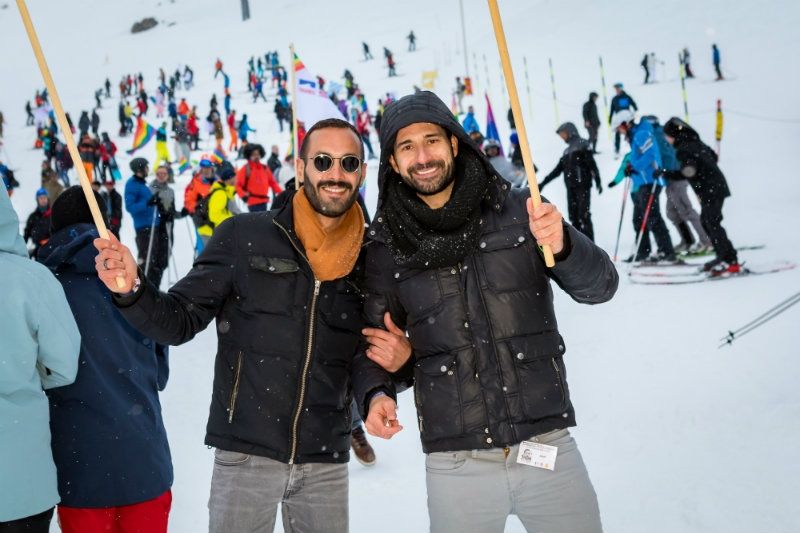 Among Europe's ski resorts, Tignes is a front-runner in terms of its recognition and support towards the LGBTQ community. Since 2015, Tignes has also organized its annual pride parade during European Snow Pride, which welcomes the Mayor of Tignes each year. This is the Northern Hemisphere's first pride of the year, kicking off the entire season in style. Still not convinced? In 2019, the city council unanimously voted Tignes' candidacy for the label 'Friendly', making this a destination where you can truly be out, proud, and fabulous. Along with this, Tignes also participated in World Pride NYC with European Snow Pride, gathering more than 3 million people. The community marched 10 kilometers along 5th and 7th avenues, carrying a giant 450-meter-long rainbow flag with roughly 1,000 volunteers.  
4) A gay village in the heart of the Alps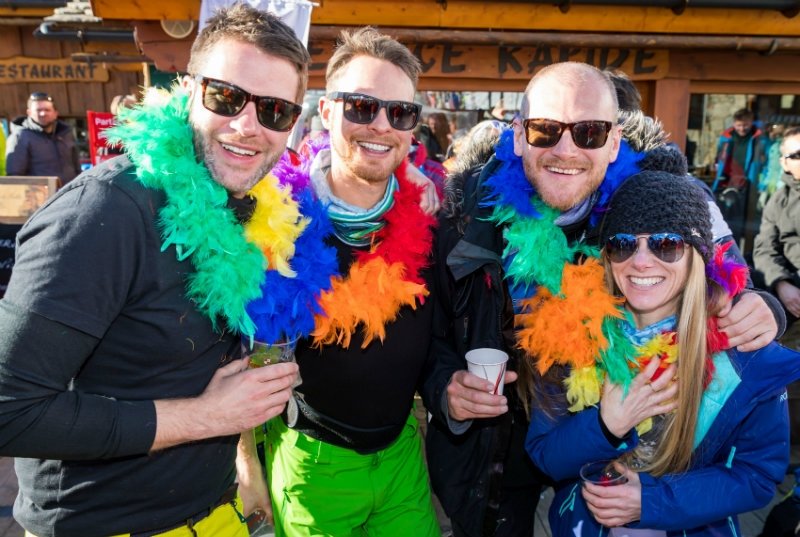 During European Snow Pride, the main town in the Tignes & Val d'Isere region, Tignes Val Claret, offers an ambiance that is reminiscent of a true gay village in the snow. With most of the event's accommodation clustered in the town, you'll have the feeling of living in a collective gay lodging space, regularly meeting familiar faces throughout the day. Situated at an altitude of 2100 meters, this pedestrian-only village provides the perfect place to unwind and mingle after a busy day on the slopes.
5) A program with the most!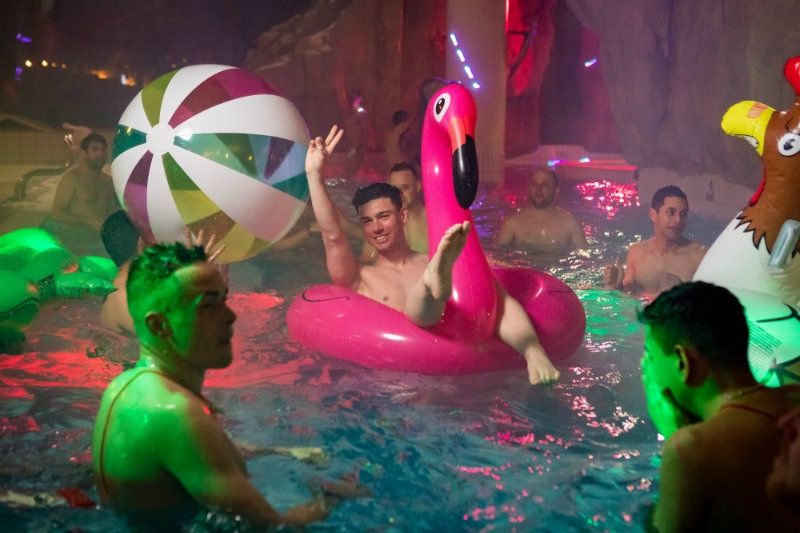 If you're not already sold on European Snow Pride, you will be when you hear about the event's incredible line-up. With an event pass, you can be treated to a week's worth of memorable soirées and parties. Think après ski sessions on the slopes Sunday to Friday from 4pm, which will feature DJs, singers, saxophonists, drummers, and unique performers. The iconic, and giant, indoor pool party will also be returning to Tignes' impressive 5000m2 aquatic center, Le Lagon, not once, but twice! So grab those speedos and splash to it! Along with this, you can expect a host of different theme parties throughout the week, as well as organized ski and snowboard sessions daily.
6) An exclusive line-up to turn heads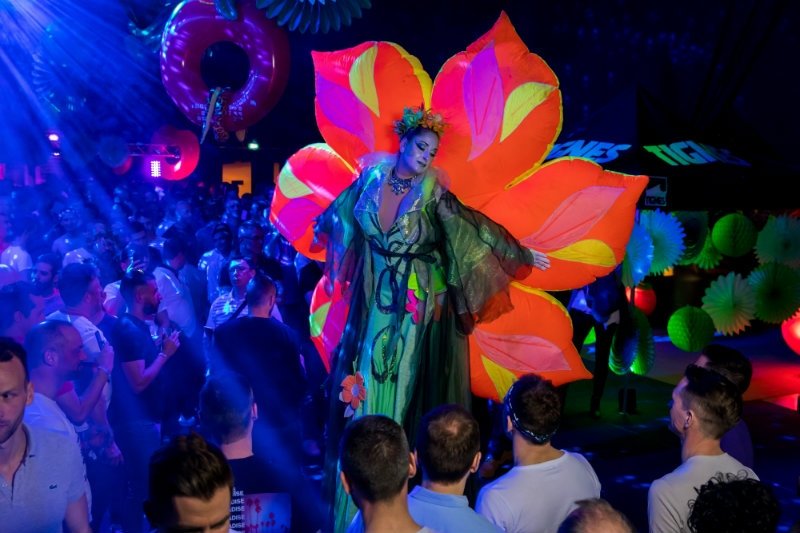 Even if you're feeling tired after a day of skiing, your energy levels will definitely be perked up by the impressive line-up of artists to feature at European Snow Pride this year. The official Pride Party on Thursday will be one of the highlights, welcoming special guest star, Sonique, best known for her ('It Feels So Good'). You can also look forward to a series of big-name DJs coming from different destinations in Europe, including Manue G from Le Dépôt Paris, Card Mercier from Cologne, and David Noakes from the UK. The daily après ski parties will also include an ensemble of DJs, talented performers, and musicians, including a series of magical dance performances, directed by Othman de Poltorasky.
7) Accommodation fit for a Queen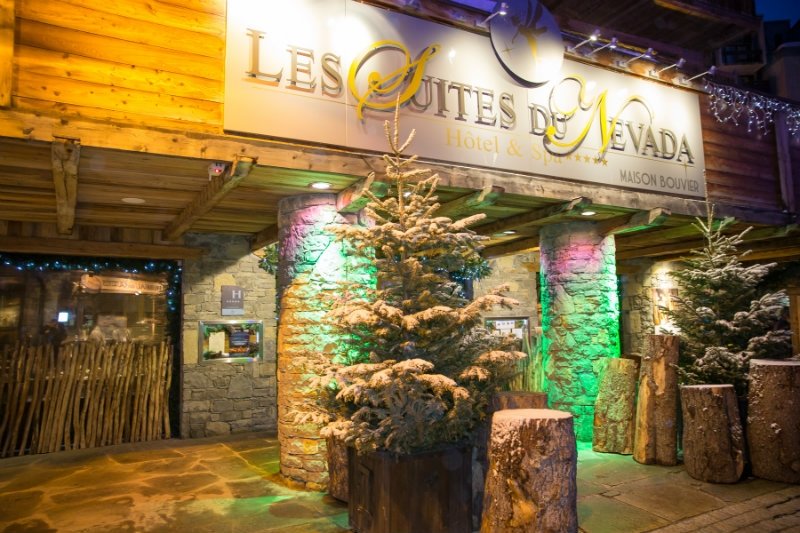 While the majority of your time at European Snow Pride may be spent hurtling down slopes during the day, and partying on dance floors by night, the gay ski week also facilitates a range of excellent accommodation offers fit for a Queen! Rooms and suites are available at five-star hotel, Les Suites-Maison Bouvier, and four-star hotel, Le Ski d'Or. Alternatively, apartments are studios are available at European Snow Pride's principal hotel, Le Balambra-Diva. With all of these dreamy accommodation options available, along with a host of fun on the slopes, what's stopping you from skiing to European Snow Pride 2020? Not much we say! 
For more information on European Snow Pride, including a detailed guide to the week-long program, see here.
Images: ©Franck Weens + ©Mathieu Faluomi