Lars combines his love for discovering new cultures, passion for fashion, knowledge of Berlin's rich history, and interest in making new friends while hosting travelers from the gay travel community. Here's why he chooses misterb&b, and how you can become a host like him.
What's it like hosting for the gay community?
I've been renting my apartment for a while now, but it's only since I started hosting for the gay community with misterb&b that I began to truly enjoy the great experiences of being a host. The personal contact and experience shared with a gay person creates a very comfortable, personal and relaxing atmosphere. I absolutely love meeting people from different backgrounds and cultures. It's truly a great experience discovering new cultures that are not the same as yours. Honestly, I love being a host!
Do you enjoy spending time hanging out with your guests?
Of course I do. If the guests are interested, I'd happily show my guests around town, grab some drinks with them, give them the best tips on how to enjoy the city as a local. Some guests prefer their privacy and I respect that. In general, it's always great getting to know a little about each other by having a simple chat, I enjoy that!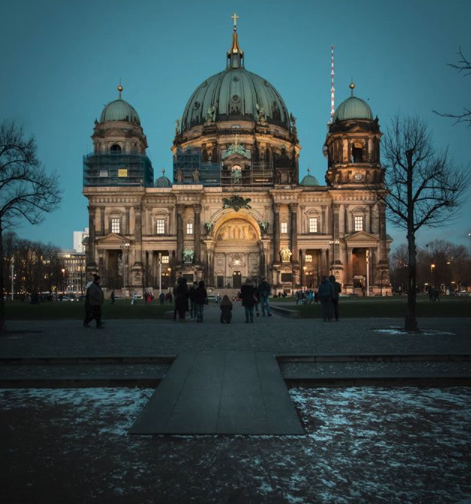 What interesting people have come to stay with you?
This is one of the best parts because I welcome people from all over the world. Travelers from diverse backgrounds, different professions and interests all looking for a new, special and unique experience tailored to their specific needs. I've welcomed IT-experts, teachers, water-polo players (yes plural), students, artists and many other travelers. It's always a pleasure getting to learn about these different backgrounds.
What are the main things your guests love doing in your city?
Berlin has a very rich history and travelers love to discover it. We have important political sites like the East Side Gallery or Reichstag. I live right in the center of all the action, and one block away from Berlin's famous gay area, there's always a bunch of stuff for my guests to explore and discover. There are also bars, cafés and shops on every corner, it's never a boring time here.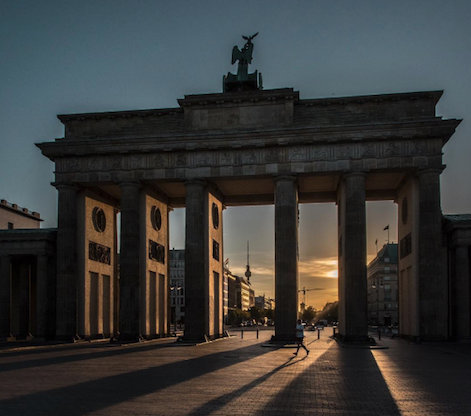 What's your best memory of a guest?
I've got tons of beautiful memories with so many lovely guests. My best memories are when new friendships are built with my guests, and when they confirm that they enjoyed their vacation in my city. I also love having dinners with them in a local restaurant. Sometimes, we cook food from our different cultures and discover new meals together.
What have you learned since you started hosting?
I've learned a lot since I started hosting with misterb&b, like how to create the perfect atmosphere tailored to each guest and his needs. I'm constantly upgrading the guest rooms to make my guests as comfortable as possible. I also include city guides in the local language of my guest to help them explore the city with as much ease as possible.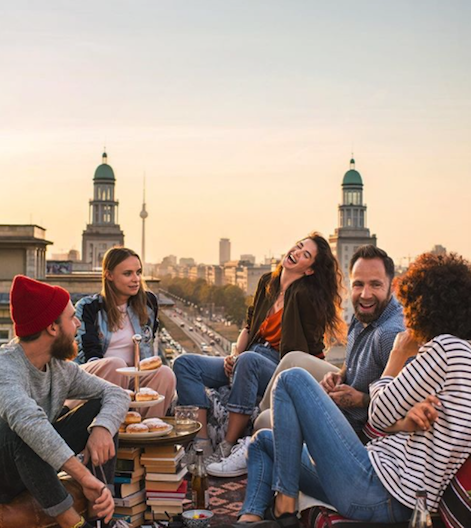 What's the nicest thing a guest has ever done for you? Do they ever bring you gifts?
My guests often leave a thank you note or little presents upon checkout. This one time, I received a Happy Birthday card containing a very sweet message encouraging me to continue hosting for the gay community. They also stated they had one of the best holidays in Berlin. It was very heartfelt and something I'll cherish forever.
What makes a perfect guest - or host?
I pay a lot of attention to detail. For example, I like providing city guides in the preferred language of my guests. I'm very open-minded, respectful and relaxed. I appreciate people's cultures and I'm a great explorer, I'm always discovering new places and activities in Berlin, which helps me give my guests the opportunity to experience Berlin like a local. ●
Thinking of visiting Berlin? Check out our Travel Guide and Accommodations for this great gay city!

STAY SOCIAL!
Don't forget to add us on Instagram, Facebook and Twitter. Follow us for exclusive content, special offers and to share your travel pictures using the hashtag #ExperienceYourPride. We love seeing what you get up to on your misterb&b vacation and we'll share the best pics with our global LGBTQ travel community!