Matt and Michael are best friends living together in East Village, NYC! They are both very immersed in the food, art, and nightlife scenes of NYC. They pride themselves on being up to date with the trendiest places in New York, and are constantly exploring and discovering new things in their city. They love hosting, sharing their discoveries, and helping their guests experience their pride in NYC.
What does hosting for the gay community mean to you and why did you become hosts?
Hosting for the gay community means the world to me. I know how nerve-wracking it can be visiting a new city, especially when you may have been "othered" and outcast in your life. You want to be able to feel safe and welcomed, and feel free to be yourself - especially on vacation. My partner and I became hosts because the concept of hosting gay and queer people in our home, and knowing our guests could enjoy our city with one less worry about their safety concerning where to stay was a good enough motivator. It also ensures that there is a mutual understanding and respect as opposed to using other hosting apps or hotels where gay and queer people have lived to tell horror stories. We have an amazing home to offer visitors from all around the country and the world, so why not share it?!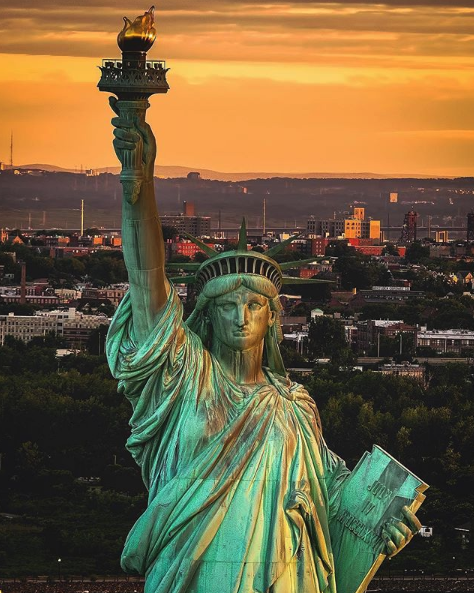 .
What is your level of interaction with your guests: do you hang out with them, do you show them around?
If the guests are up to it, we definitely love to hang out with them. We've taken them dancing, out for dinners, visited farmers markets, shown them our favorite local places as well as discovered new fun places together. Sometimes we stay in, enjoy home-cooked meals and talk about our different cultures, travel experiences and about life in general. It's always a fun learning experience when we interact with our guests.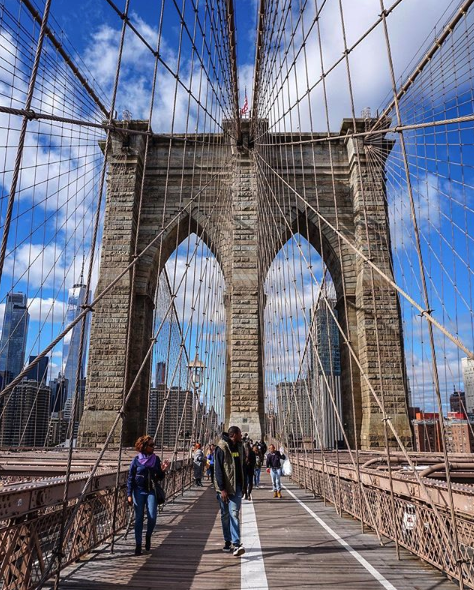 .
Tell us about interesting people you have met through misterb&b
There's been so many great stories and interesting experiences and we're always reminded of how fortunate we are to host our guests in our gay-friendly city. There have been many visitors who have told us that they haven't been able to walk down the street holding hands with their partners. Some shared the bitter experience of how they had to leave their hometowns and cities to start a new life, so many different stories from different perspectives. We also love hearing about others' travel experiences, their discoveries and the lessons they've learned along the way. We have been blessed with amazing guests sharing their amazing stories.
In your opinion what attracts guests to your city
New York City's vibrant lights!! Also, the activities, the food, the nightlife, the people, businesses ... New York City has an infinite number of positive qualities; even within our own neighborhood! (Alphabet City/East Village/Lower East Side). I would say, specifically within our neighborhood, people choose our place due to the abundance of restaurants, clubs, bars and transportation.
Your best memory of a guest?
One time we went out dancing with our guests, had a couple of drinks, went skiing at Central Park and later that night, we all partied like NYC locals. That was really fun. On their last day in NYC, they shared how happy they were with their trip and promised to visit us again. We were all exhilarated, it was a great feeling.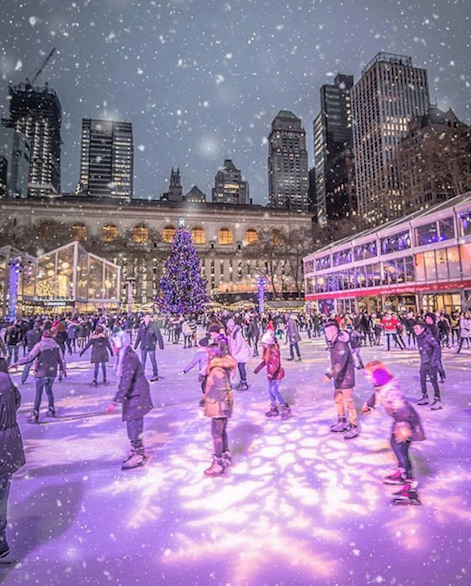 Do you feel more involved with the LGBT community since you started hosting?
Absolutely! Thanks to misterb&b, Matt and I have made new friends from across the world. Not only is it exciting and healthy to meet gay travelers from outside your city, but also to be able to listen to other people's experiences and connect with them on so many different levels such as their culture, cuisine, nightlife etc, being informed about the gay world outside of New York is educative. We've both learnt so much about gay cultures from our lovely guests.
What's the nicest thing a guest has ever done for you? Do they ever bring gifts?
Oh yes, we've been very lucky. We've had some guests take us out to dinners, or even prepare a home-cooked meal from their local cities. Some of them have invited us to parties, or out for drink which is always nice of them. Sometimes we get sweet treats or a little souvenir from their home country. We have a cool collection of souvenirs from our guests, it's always a great reminder of how nice our guests are to us.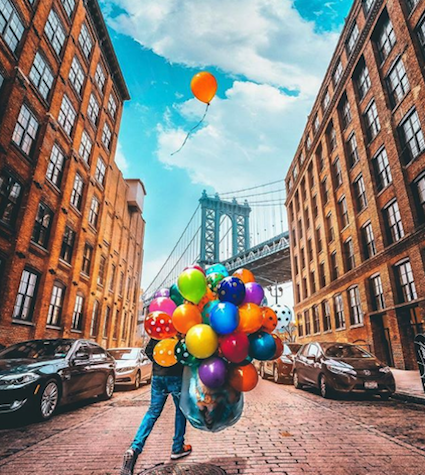 Do you keep in touch with your guests or have any of them come back to stay with you again?
Most definitely! We've had guests that have revisited, several of them! Some of them keep in touch via Facebook and Instagram. They usually send pictures of pride events in their home country and invite us to attend some of these events.
How has hosting impacted your life?
It has made me more aware and reminded me that you never know someone's story until you talk to them, get to know them, see how they make themselves comfortable in their home, go out with them. We all have so much in common and misterb&b definitely creates a sense of community in a very disconnected world. Hosting with misterb&b has impacted my life for the better by making me more positive, open-minded and showing me how the platform can bring different people together and help us build connections.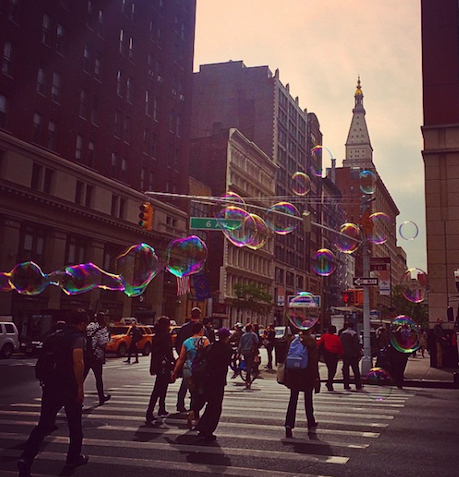 Give us 3 reasons why you recommend hosting on misterb&b
1) Not only do you meet guests who fall in love with your city for the same reasons as you, but you also discover new activities together which make you fall in love with your city all over again.
2) misterb&b creates a safe environment for both the hosts and guests. Becoming a misterb&b host has made us better connect with people who are accepting of others and open to all kinds of love.
3) misterb&b makes it a fun and creative way for hosts to earn some extra money!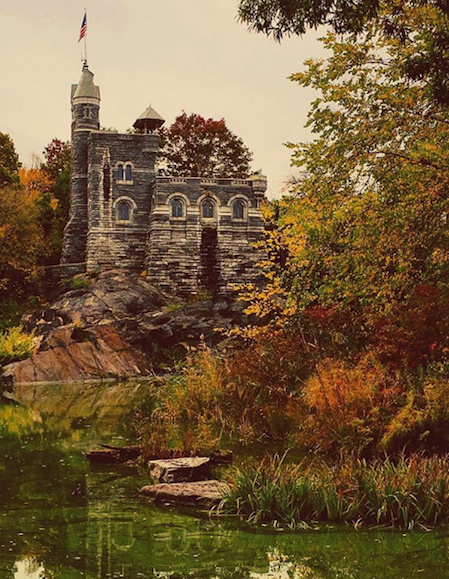 .
Why should a guest stay with you?
One, our stellar reviews! These reviews which come from our amazing guests speak for themselves. Also, we have a beautiful home which is very friendly and welcoming. Matt and I are very open-minded and we love meeting new people and help them integrate into our city. We love to make our guests feel at home, so we practice our golden hosting rule: to make our guests feel like they have a home away from home.
What makes a perfect host - or guest?
Kindness and a sense of humor! Having fun with your guest and accepting them with wide open arms regardless of their culture, background and preferences. Also we make sure that our guest rooms are top-notch and very comfortable.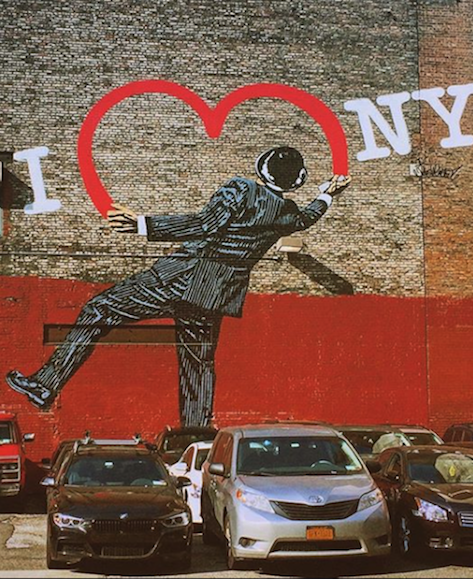 .
Thinking of visiting New York City? Check out our Accommodations for this great gay city!
STAY SOCIAL!
Don't forget to add us on Instagram, Facebook and Twitter. Follow us for exclusive content, special offers and to share your travel pictures using the hashtag #ExperienceYourPride. We love seeing what you get up to on your misterb&b vacation and we'll share the best pics with our global LGBTQ travel community!