Ryan is an enthusiastic host from Dallas, Texas. He loves how misterb&b builds a stronger community, setting the foundation for bonds that may not have otherwise been formed, and tearing down stereotypes about certain cities. Ryan moved in Dallas two years ago from California, and had to be open-minded to stand for LGBTQ freedom, in a state often considered unfriendly towards people from the LGBTQ community. Here's his experience as a host.
What does hosting for the gay community mean to you and why did you become a host?
misterb&b allows me to connect with the LGBTQ community in a way that would otherwise not be possible. I can build deep connections with so many people, gain some global perspective, and find strength and unity from the commonalities of our own unique stories - no matter where in the world we live, work, or travel.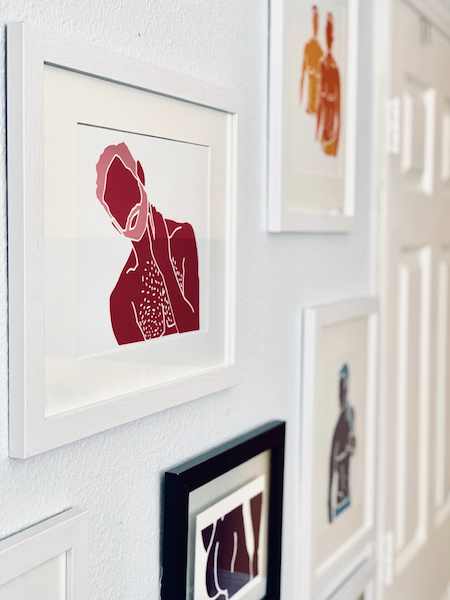 The art in Ryan's apartment is by Texas-based artist Shane Loza and is based on real photos of men. Check his Instagram to fully appreciate @enahsdesigns
What is your level of interaction with your guests: do you hang out with them, do you show them around?
Every guest is unique, and has different needs for their guest experience. However, compared to any other hosting platform, misterb&b immediately lays the foundation for empowering conversations. We're always eager to talk about issues and topics related to the LGBTQ community, and share how we are doing as a community around the world. That has been especially insightful and fun.
It's also exciting when our schedules allow us to explore the city together. Whether it's a fundraising event for a local LGBTQ organisation like the Dallas Red Foundation, a casual brunch, or - in Dallas - a night out to the country bar to show the local flavor and learn how to line dance, I love when we get to experience Dallas together. Often times, in Dallas in particular, it's about breaking stereotypes and showing what I've learned since I moved to Dallas in 2017: there is a much more vibrant LGBTQ community than one might initially assume.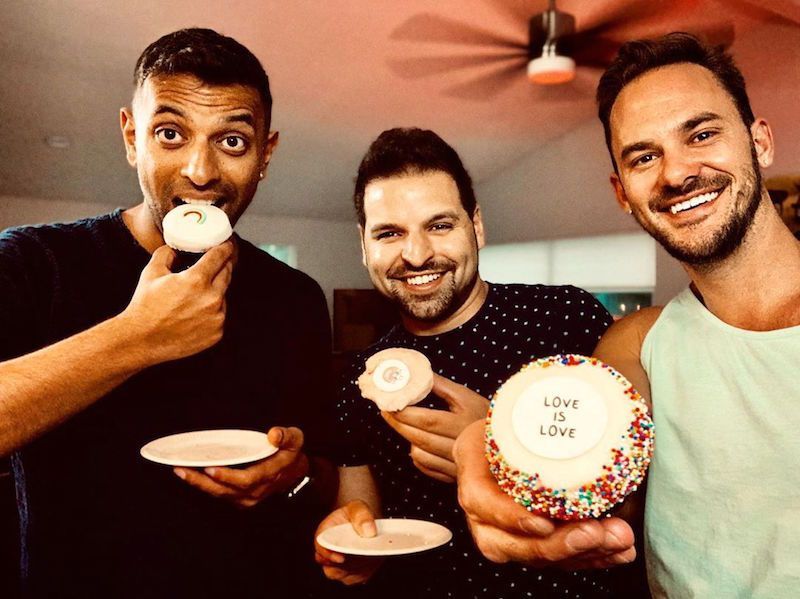 There's a vibrant arts and culture community, with museums of all kinds, the beautiful and incredibly large Dallas Arboretum, sporting venues, and tons of restaurants and bars - from the speakeasy bars with craft cocktails, to the juxtaposition of a sand volleyball beach venue in this landlocked city, to a 'lot' offering different food trucks on rotation.
The LGBTQ community is very tight-knit and active. There is certainly no shortage of events, parties, fundraisers, brunches, or nights-out.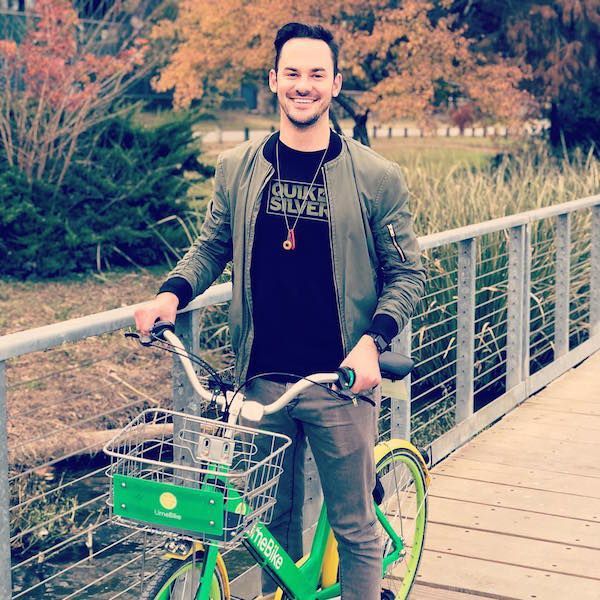 Your best memory of a guest?
A fun memory was taking out a misterb&b guest to Round Up Saloon, Dallas' longstanding country gay bar. With line dancing, country music, and shirtless bartenders in tight jeans and cowboy hats, it was a party Dallas-style! And so different from his usual experience in Europe. Loved introducing him to my friends and starting the gay bar-hopping at Round Up!
Do you feel more involved with the LGBT community since you started hosting?
Absolutely! I enjoy supporting LGBTQ organizations like The Trevor Project and the LA LGBT Center, and I'm involved with AIDS/LifeCycle, the world's largest fundraising event for HIV/AIDS. But being part of misterb&b gives me unique, personal connections to people around the world.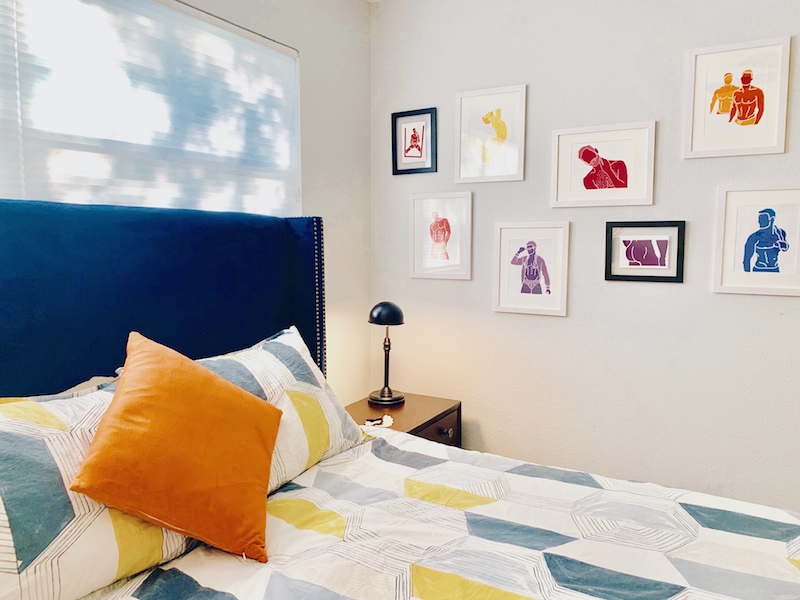 The art in Ryan's apartment is by Texas-based artist Shane Loza and is based on real photos of men. Check his Instagram to fully appreciate @enahsdesigns
How has hosting impacted your life?
It's allowed me to live a better life, both by providing a revenue stream, which I often put back into improving my property, and by letting me make new friends globally.
Give us 3 reasons why you recommend hosting on misterb&b:
Hosting on misterb&b connects us to the LGBTQ community globally, empowering and strengthening all of us. It provides a platform for generating income, while at the same time giving back to non-profits and supporting LGBTQ-owned businesses. And it lets me make friends for when I travel!
Thinking of visiting Dallas? Check out our Accommodations and Guide for this great gay city!

STAY SOCIAL!
Don't forget to add us on Instagram, Facebook and Twitter. Follow us for exclusive content, special offers and to share your travel pictures using the hashtag #ExperienceYourPride. We love seeing what you get up to on your misterb&b vacation and we'll share the best pics with our global LGBTQ travel community!