While the cooler months may signify the end of sessions by the beach and balmy midnight strolls through city streets, it's not all bad! European Snow Pride is back for its 8th edition for 2020, with the picturesque resort of Tignes in the French Alps hosting the gay ski week from March 14-21. Powered by Scruff, you can look forward to a week's worth of snowsational fun, with everything from ski sessions on the slopes to two giant pool parties. European Snow Pride has just dropped its official program for 2020, so if you weren't persuaded to attend beforehand, you certainly will be now!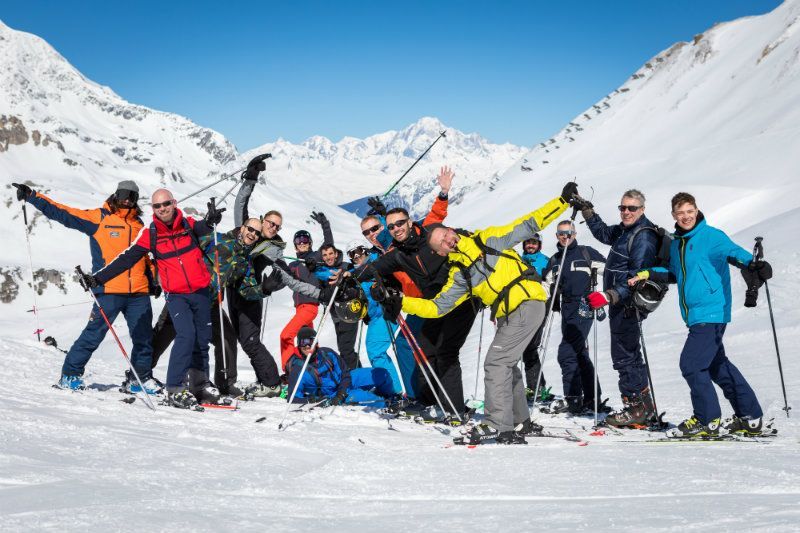 From Sunday to Thursday, active ski-goers will have the chance to hit the fluffy slopes of Val Claret, Tignes, from 10am to 5pm. There will be various ski-related activities available, including beginner, intermediate and advanced ski lessons, along with guided tours of the slopes for skiers and snowboarders by fully qualified guides. Some of the skiing and snowboarding activities are available for free with the standard event pass, while others will need to be booked either beforehand or onsite, on top of your existing event pass.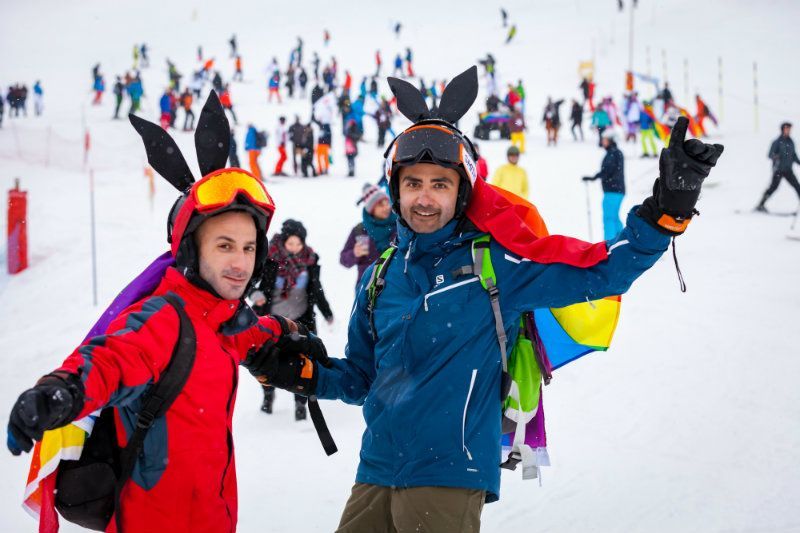 While the main focus of European Snow Pride will arguably be skiing and snowboarding, the gay ski week will also offer a jam-packed program to keep you entertained come evening. Since 2015, Tignes has been hosting its own pride, and it is the first pride in the Northern Hemisphere to kick off the season, setting the precedence for the upcoming celebrations. For 2020, the Pride of Tignes will illuminate the slopes on Thursday, March 19 at 5pm, and include a colorful descent down the slopes.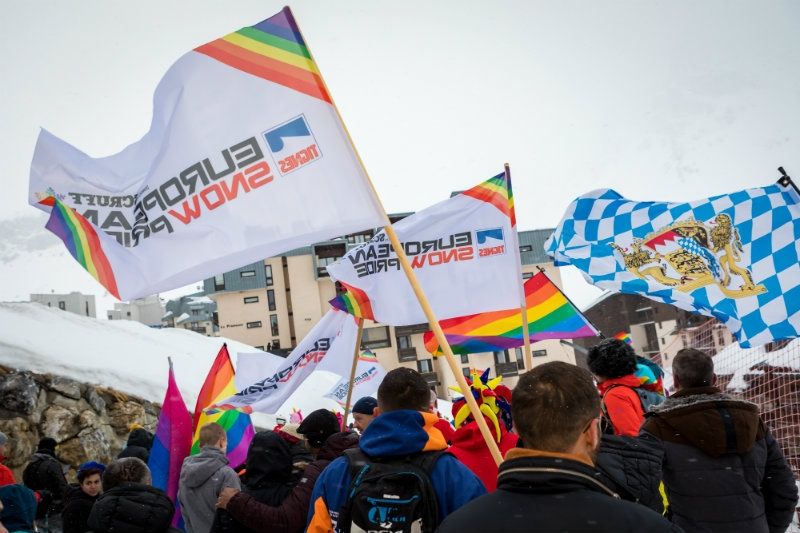 Following the iconic Tignes Pride parade on Thursday afternoon, there will be the official Pride Party to follow: Love Boat. Taking place at Tignespace, you can enjoy music by DJs, Little Nemo and Cyril Cortez, along with special guest Sonique ('It feels so good'). As the name would suggest, the dress code is marins and sailors, so get out your blue, white, and stripes, and prepare for a nautical adventure - in the snow!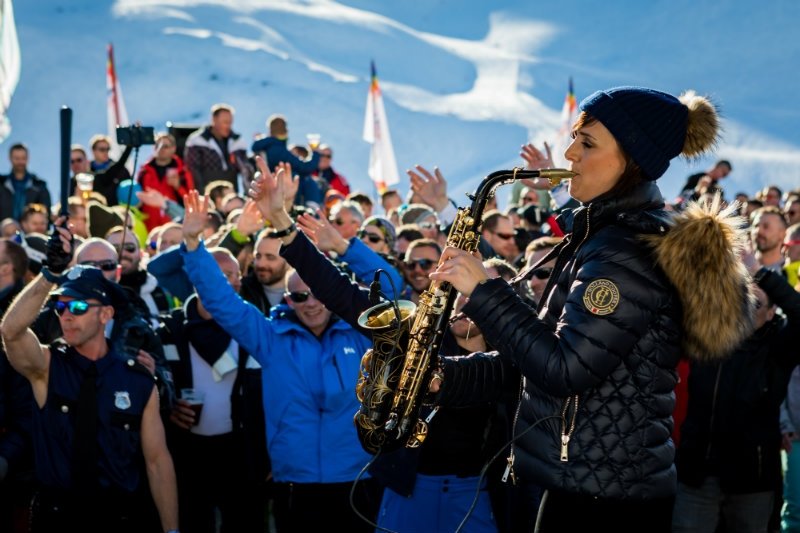 Along with these highlights, many European Snow Pride attendees also rave about the quintessential après skis, and for 2020 they will take place directly on the slopes each afternoon from 4pm to 7pm, Sunday to Friday. Think all the usual staples, including DJ sets from David Noakes (UK), Cyril Cortez (FR), Little Nemo (FR), along with live saxophone (Lady V from UK), vocal (Soraya Vivian from UK), and percussion (David H from UK) performances. You can also enjoy a series of magical dance performances, directed by Othman de Poltorasky. In partnership with Mecredix/Vendredix and Season Lounge, these après skis will be the perfect way to conclude your day on the slopes and kick-start your evening in style.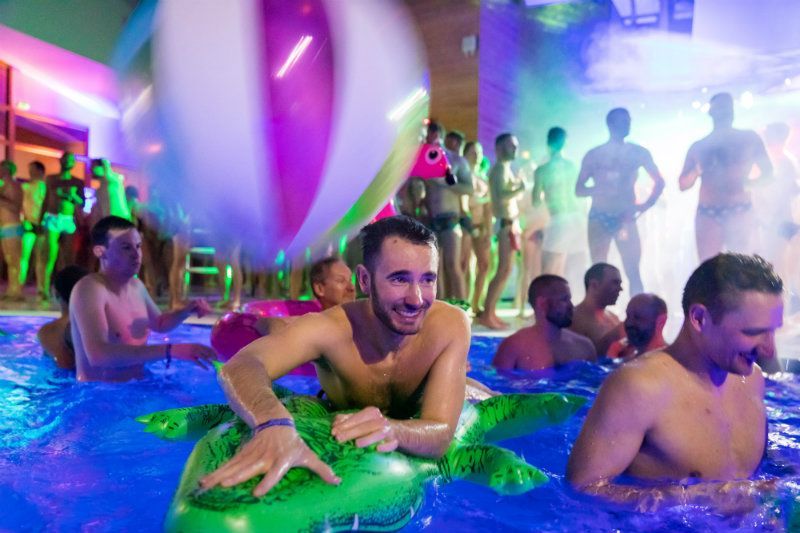 But the entertainment doesn't stop there. Back by popular demand, the iconic pool party will not only be making an appearance once, but twice! Grab your best set of swimmers and head to Le Lagon aquatic center on both Monday and Tuesday nights. The Blue Pool Party will take place on Monday, and as to be expected from the name, the dress code is blue. Running from 8:30pm to midnight, you can splash the night away to the sounds of French DJ, Tommy Marcus. The following night, Le Lagon will open its doors for the Pink Pool Party. Dress pretty in pink, and enjoy music from French DJ, Cyril Cortez. There will be a free shuttle all night between Tignes Val Claret and Le Lagon, meaning you can spend more time dancing and less time stressing about how to get home.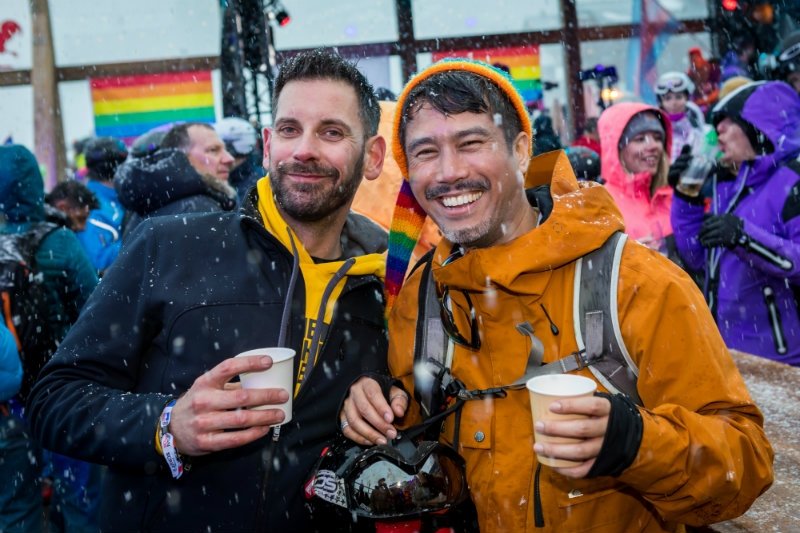 As well as the pool parties and après skis, there will also be various themed parties taking place in and around Tignes throughout the entire week of European Snow Pride. Diehard disco fans can also get their grooviest moves ready for the Disco Party on Thursday night, which will transpire at Dropzone, and welcome French-based DJ, Cyril Cortez. Are you a proud Spice Girls fan? Make your way to the Brit Pop Party on Monday night, which will take place from 21:30pm at Dropzone, and welcome popular DJ, Jon Pleased Wimmin. Those looking to unveil their darkest selves should also attend one or both of the popular SINS parties, which will host DJs Card Mercier (Gravity, Cologne) and Manue G (Le Dépôt, Paris)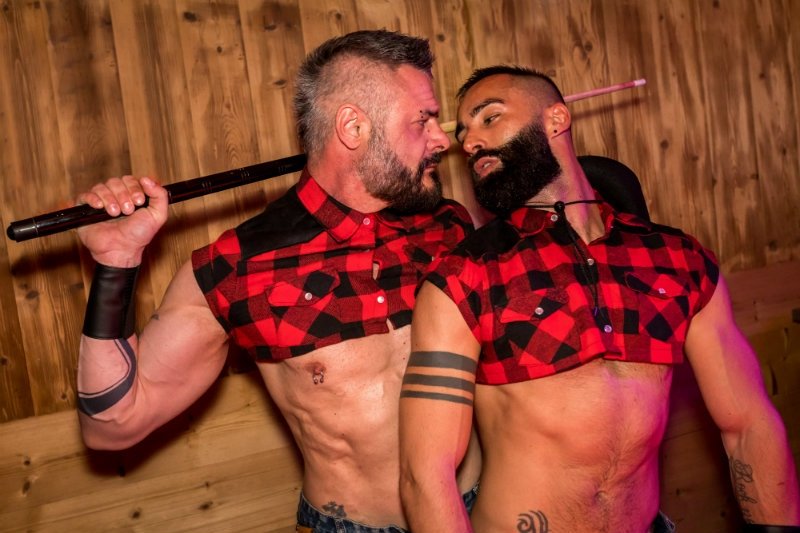 If you still find yourself with loads of energy after your days on the slopes, and nights at the themed parties, you can keep the party going at the After Hours parties, which will run every night from Sunday to Friday at Avant Garde club. Entry is free, and the parties will kick off each morning at 2am and finish at 5am. European Snow Pride will end with a bang on the Friday night, with the closing party: Super Hero. Running all night from 10pm to 5am, the party will take place at Avant Garde, and feature DJ Little Nemo and percussions from David H.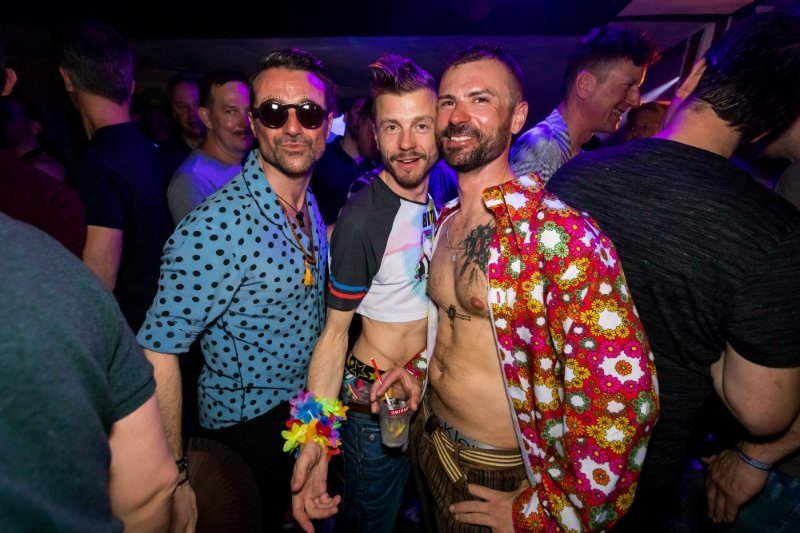 So whether you're dreaming of snowboarding sessions on the slopes, lively après skis, or incredible pool parties to boot, European Snow Pride is certain to fulfil all of your gay ski week expectations resoundingly. After all, it's not Europe's biggest gay ski week for nothing. Book your place now, and get that onesie ready for some fun in the snow!
Can't make European Snow Pride? Check out our dedicated page on gay ski weeks across the globe, and find your ideal patch of snow. 
Image Credits: ©Franck Weens + ©Mathieu Faluomi