Cosa c'è di meglio di una spiaggia gay? Una spiaggia gay nudista, ovviamente! Se i tuoi boxer preferiti sono ancora da lavare o non hai tempo di comprare il corredo perfetto per l'estate, non disperare. Perché non farne a meno e prendere il sole nudi? Pensaci, niente imbarazzanti segni di abbronzatura!
Cerchi una spiaggia per nudisti in California, o preferisci calpestare la sabbia soleggiata della Florida? Abbiamo raccolto qui le migliori spiagge gay nudiste degli Stati Uniti. Tutto ciò che ti resta da fare è assicurarti di portare tutte le creme solari necessarie e le tue bevande preferite, perché, diciamolo, l'atmosfera si farà davvero molto "calda".
Black's Beach: San Diego, California
Se stai cercando la spiaggia per nudisti più famosa della California, Black's Beach è senza dubbio la tua meta - ed è famosa anche tra i gay. Questa spiaggia dorata si trova ai piedi di rocce alte quasi 100 metri, perciò avrai bisogno di un bel po' di resistenza per affrontare la discesa. Nonostante questo, una volta arrivati, completamente e orgogliosamente nudi, capirai che ne è valsa la pena.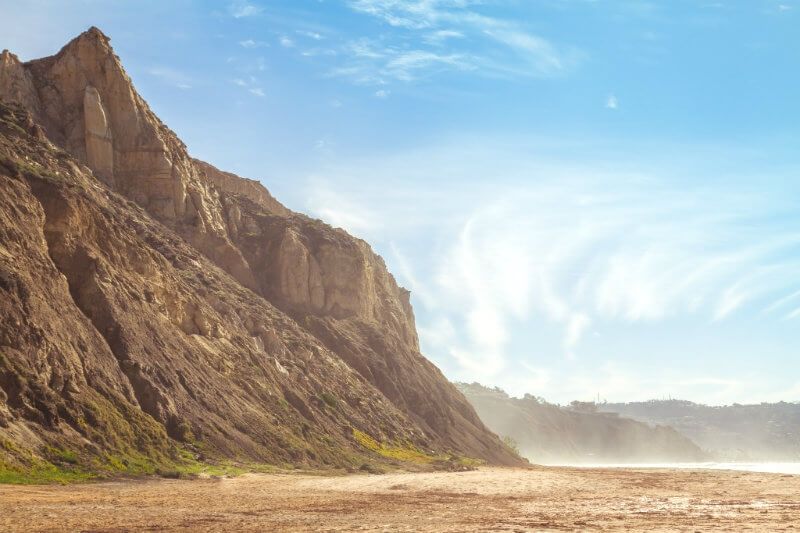 © Flickr/Tony Webster
Black's Beach è gestita dalla città di San Diego a sud, e dal California Department of Parks and Recreation a nord. Di conseguenza, l'unica sezione dove ora è legale stare nudi è all'estremità settentrionale della spiaggia. Per trovare un alloggio vicino a Black's Beach, guarda qui.
Herring Cove Beach: Provincetown, Massachusetts
Provincetown è un centro nevralgico della comunità LGBTQ, perciò non sorprende trovarci una spiaggia per nudisti gay. Herring Cove Beach è una lunga striscia di sabbia piuttosto appartata vicino Cape Cod Bay. Ospita anche un'umanità molto variegata, tra cui un sacco di gay nudi da incontrare e conoscere.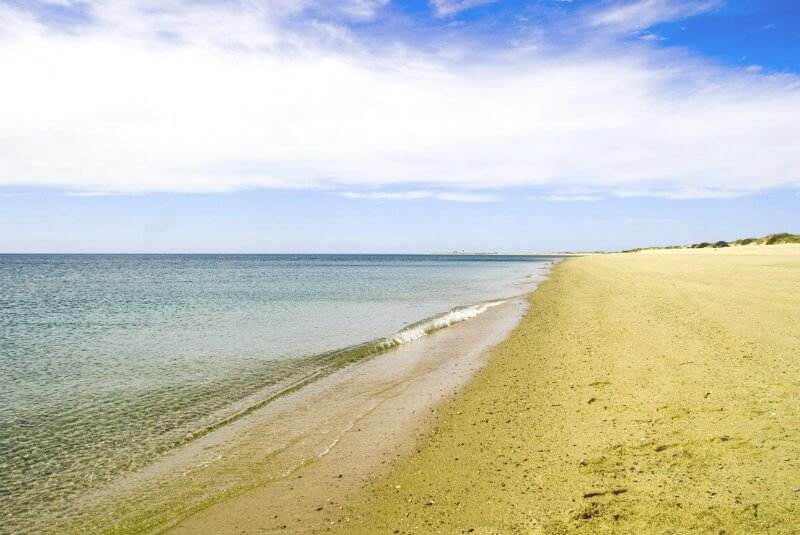 © Flickr/Lin Mei
Anche se non avrai bisogno di mettere in valigia il tuo costume per trascorrere una giornata qui, ti consigliamo di infilarci tutto il resto, tra cui una bella scorta di cibo e bevande, perché non ci sono bar o ristoranti vicino alla spiaggia. Per le opzioni di alloggio nei pressi di Herring Cove, dai un'occhiata qui.
Haulover Beach: Miami, Florida
Con il suo sole perenne e la costa che affaccia sull'Atlantico, la Florida sembra fatta apposta per ospitare spiagge nudiste, tra cui quelle gay come Haulover Beach Park. Aspettatevi sabbia bianchissima, ma anche tanto buon surf per chi vuole salire sulla tavola e cavalcare qualche onda. La spiaggia è ampia, ma è solo la parte settentrionale quella dall'abbigliamento facoltativo: tienilo bene a mente per evitare situazioni imbarazzanti.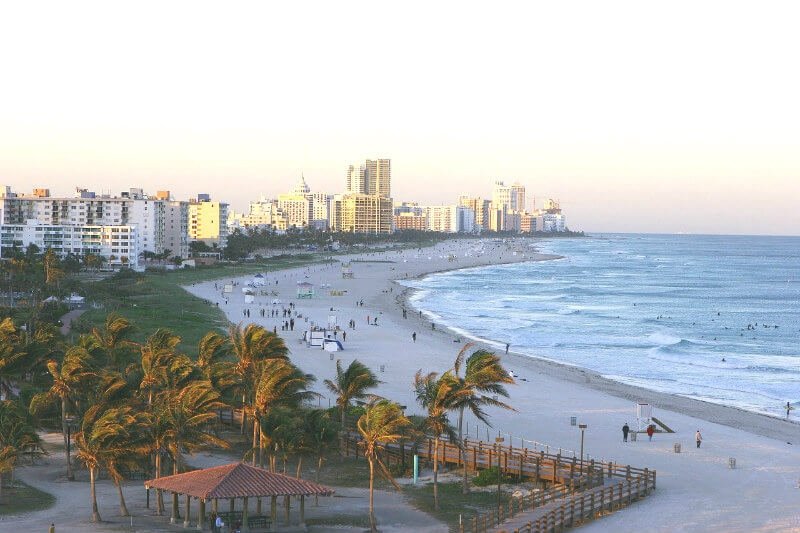 Haulover è probabilmente la migliore spiaggia gay per nudisti degli Stati Uniti, ma sarai tu stesso a giudicare una volta arrivato. Per le opzioni di alloggio vicino a Haulover Beach, dai un'occhiata qui.
Hippie Hollow: Austin, Texas
Vuoi fare il figlio dei fiori? Se ami l'idea di passeggiare su una spiaggia per nudisti gay in Texas, ti consigliamo di srotolare il tuo asciugamano migliore ad Hippie Hollow Beach ad Austin. Questa è l'unica spiaggia legalmente ad abbigliamento facoltativo di tutto lo stato, e si trova sulle rive del pittoresco lago Travis.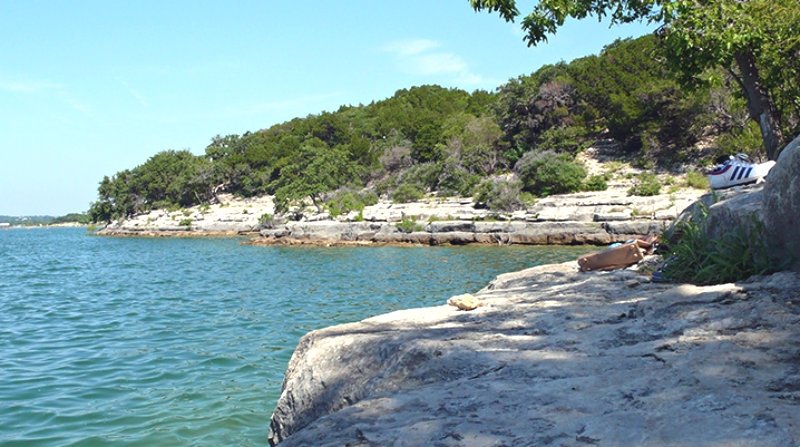 Una piccola avvertenza: questa spiaggia è composta da calcare roccioso e non da soffice sabbia, quindi assicuratevi di mettere in valigia un asciugamano bello morbido. La spiaggia per nudisti si trova all'interno di un parco nazionale ed è circondata da una boscaglia naturale, che a volte diventa un popolare luogo d'incontro per fare nuove amicizie. Per le opzioni di alloggio vicino a Lake Travis / Austin, dai un'occhiata qui.
Baker Beach: San Francisco, California
Se stai cercando una spiaggia per nudisti gay a San Francisco, niente batte Baker Beach. Anche se potresti essere distratto dagli altri ragazzi che si fanno il bagno nudi, sarà difficile ignorare la vista mozzafiato del Golden Gate Bridge che si vede da qui. Nonostante la spiaggia si trovi nelle immediate vicinanze del centro di San Francisco, conserva la sua atmosfera isolata ed è il luogo perfetto per rilassarsi - completamente nudi!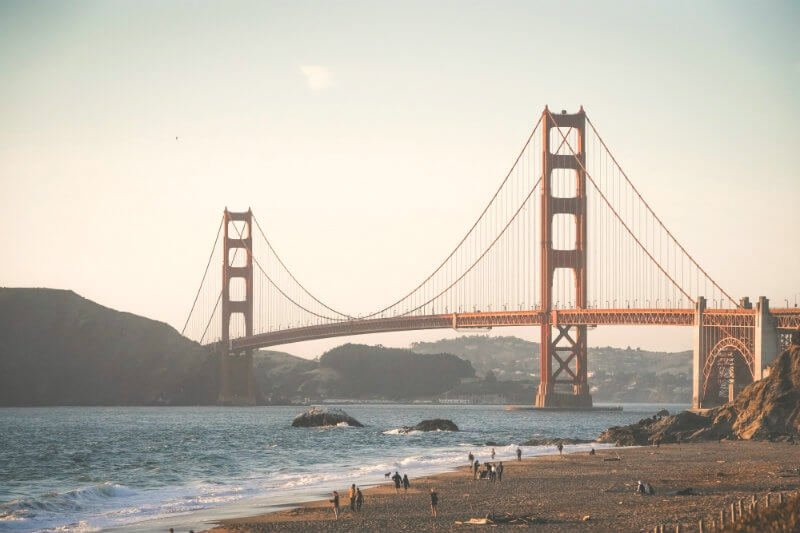 Bisogna ammettere che a volte la sabbia diventa un po' troppo calda, ma suggeriamo di non cercare rinfresco al largo della baia perché le correnti possono diventare piuttosto forti. Per le opzioni di alloggio a San Francisco, dai un'occhiata qui.
Gunnison Beach: Sandy Hook, USA
Situata sulla costa atlantica del New Jersey, Gunnison Beach è l'unica spiaggia per nudisti dello stato, ed è diventata un ritrovo popolare per la comunità gay a partire dagli anni '70. Le sue sabbie dorate sono il luogo perfetto per spogliarsi e iniziare a conoscere gli altri bagnanti sulla spiaggia. Nelle giornate limpide si vede tutta la baia fino ai grattacieli di Brooklyn, il che rende questo luogo il posto perfetto per scattare qualche bella foto!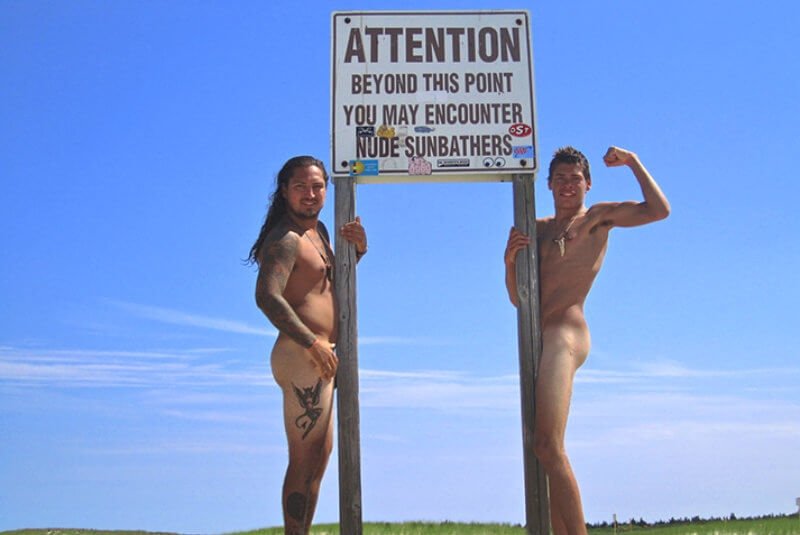 La spiaggia gay è relativamente isolata grazie al suo sfondo di dune e boschetti, perciò non c'è bisogno di sentirsi in imbarazzo nell'essere naturista qui. Per le opzioni di alloggio vicino a Sandy Hook, dai un'occhiata qui.
Pines Beach: Fire Island, New York
Quando fa caldo a New York, la maggior parte dei newyorkesi si riversa a Central Park per accaparrarsi la propria dose di ombra. E per una dose di spiaggia gay a New York, che sia anche nudista? Ovviamente Pines Beach! Spesso, nelle domeniche afose, i gay newyorkesi prendono il traghetto per raggiungere la famosa Fire Island e si avventurano nel tratto di spiaggia tra Cherry Grove e The Pines.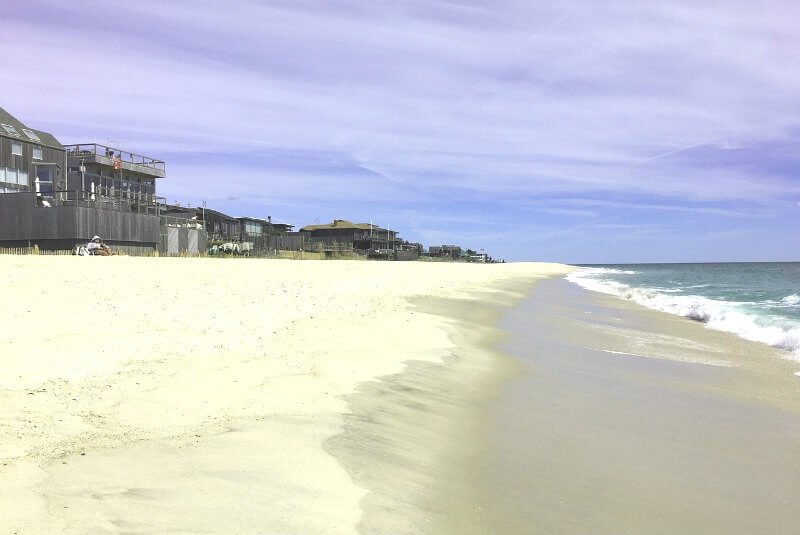 Qui è normale andare in giro senza vestiti, e stai pur certo di vedere un sacco di altri gay nudi che prendono il sole. Nel complesso, Fire Island è molto gay-friendly, perciò ti consigliamo di trascorrerci un intero weekend per visitare anche i suoi bar e i suoi club gay. Per le opzioni di alloggio su Fire Island, dai un'occhiata qui.