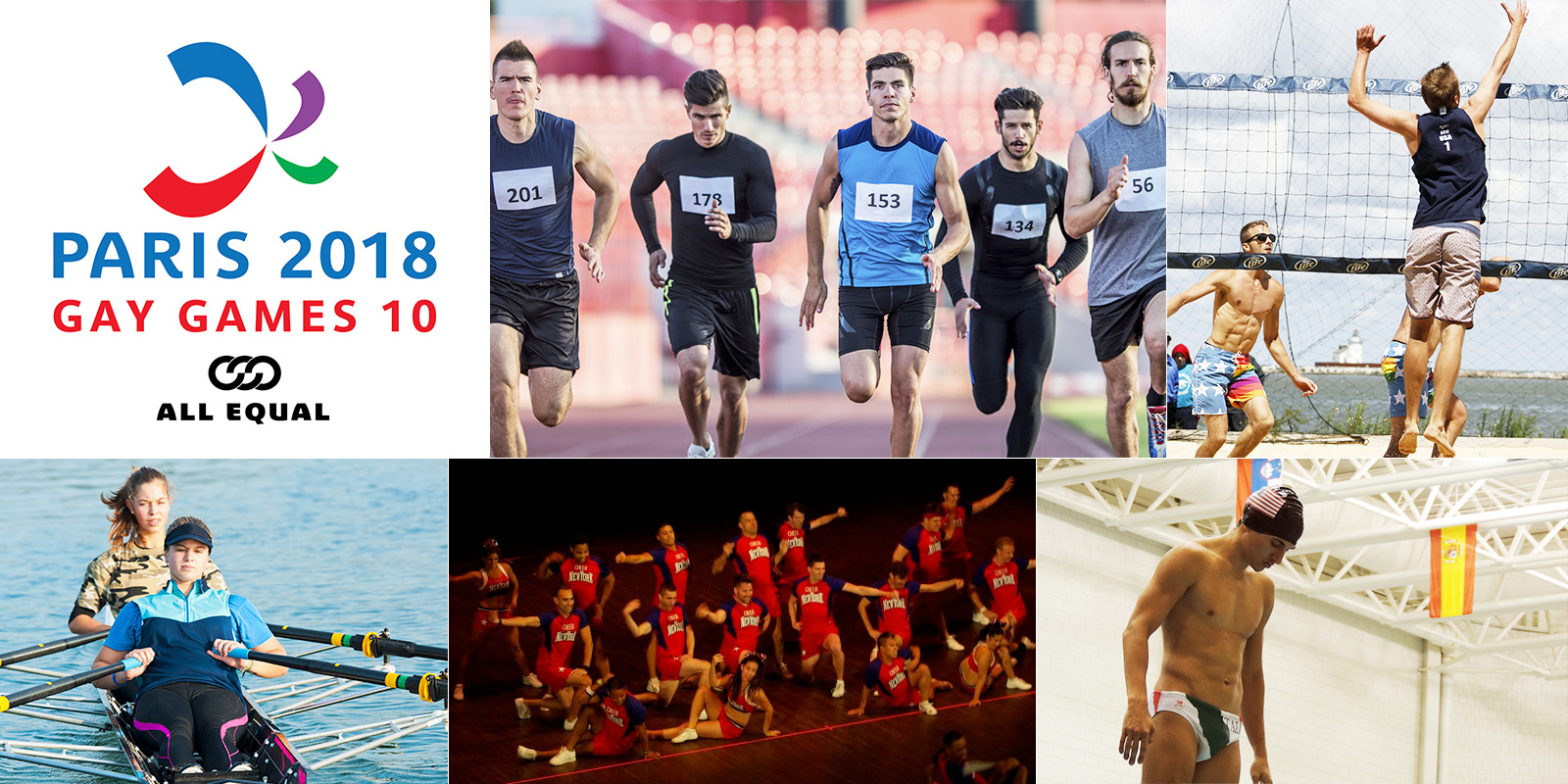 misterb&b: Paris 2018 Gay Games 10 Official Accommodation Partner
August 4-12, 2018 marks an important period for misterb&b and the LGBTQIA community.  During the course of these 8 days, Paris will become the host of Paris 2018 Gay Games 10, the largest sporting, cultural and festive event in the world that is open for everyone to participate.
And misterb&b, the #1 gay hotelier in the world is proud to announce its partnership as the official accomodation partner for this wonderful event that promotes equality and openness to all. This is a symbolic partnership because not only is Paris the hometown to misterb&b, but the concept on which it was founded, is the same of the Gay Games, as described by founder, Tom Waddell "…the word 'equality' would take on its full meaning, a world in which exclusion based on difference would no longer exist".
Since its launch, misterb&b helped connect the global gay community - as a platform that connects welcoming and friendly hosts and travelers around the world, where everyone is welcome. "ALL EQUAL" is not only the theme of the upcoming Paris 2018 Gay Games 10, but a mantra that supports the cornerstone of each organization, and further reinforces our partnership.
Equality connects, diversity unites, and solidarity welcomes.  misterb&b is proud to be collaborating with such a wonderful organization that really encompasesses and encourages the LGBTQIA community.
Just as all are welcome to participate in the Gay Games, all are welcome to  explore the world with misterb&b! 

MORE INFORMATION
To have more information on the Paris Gay Games 2018, please click here
If you are already participating in the Paris Gay Games 2018, you can book your accommodations with us here
If you are interested in becoming a host for the Paris Gay Games, you can sign up here
If you are already a misterb&b user in Paris and you want to host an athlete, don't forget to open your listing calendar from 4 to 13th of August 2018.


By using this website, you consent to the use of cookies for analytics purposes
Your account has been suspended for security reason. For further information, please contact our Trust & Safety team at trust.safety@misterbandb.com