1 - Look for "COVID-19 fighters" when searching for a place
We have created a new badge to help travelers identify listings whose hosts have agreed to follow our new Covid-19 cleaning protocol and have their calendar blocked for 24 hours between 2 guests staying. Hosts who choose not to follow this will in any case have their calendar blocked for 72 hours between 2 guests. These hosts offer you the greatest level of safety concerning Covid-19.
2 - Respect these new rules
These are 3 basic rules you should have in mind when booking with a misterb&b host: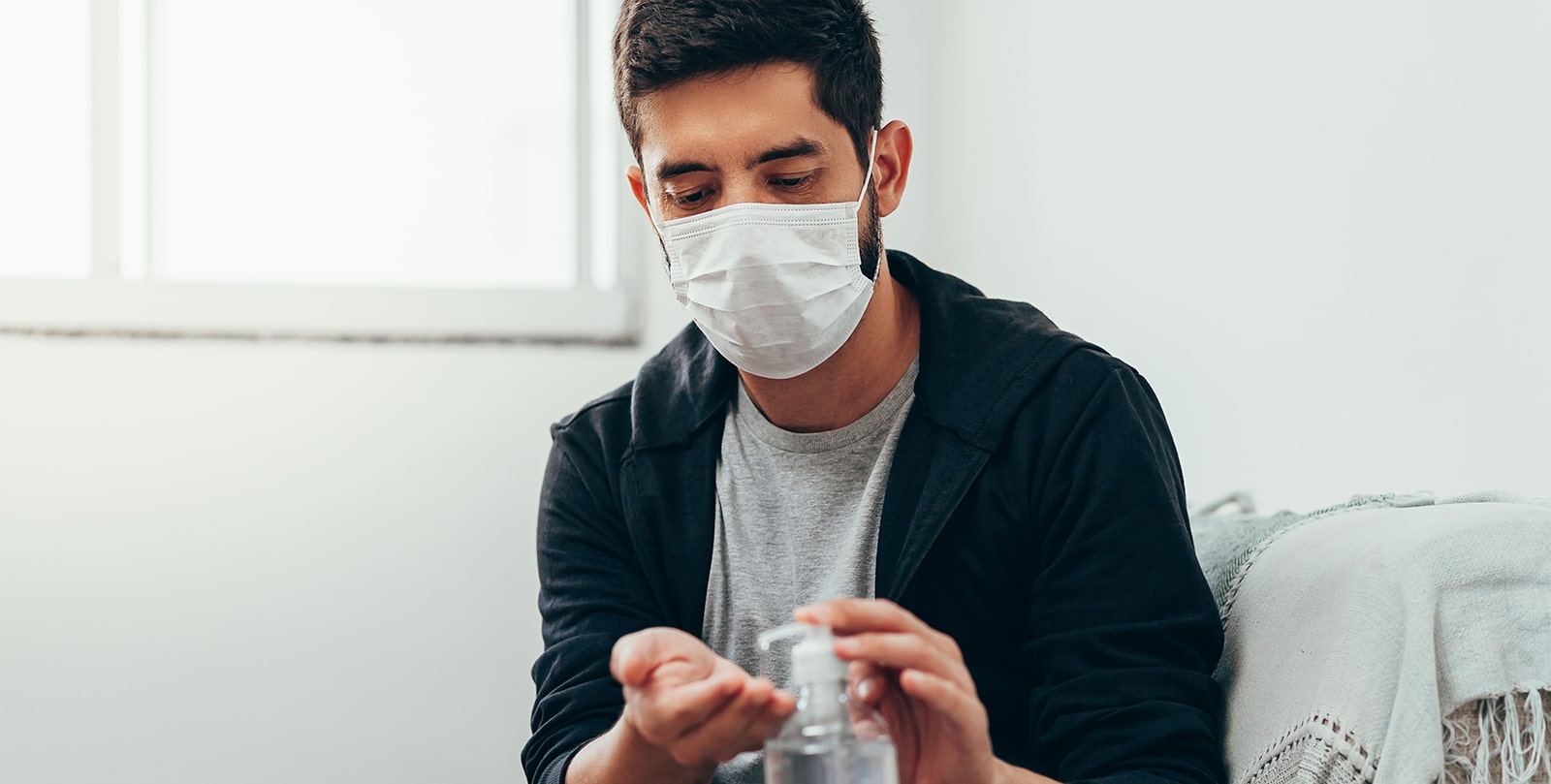 If you stay in a private or shared room, we have additional suggestions:
Wash your hands thoroughly and regularly (see below)
Avoid sharing items (glasses, bottles, plates, food, drinks…) and electronic devices (remotes, keyboards, …) with the host or with other guests. If you do, clean and disinfect before and after using them!
Respect physical distancing at all times. If it's not possible, wear a mask or face covering inside the place. If the host insists on you wearing a mask inside their home, please be respectful and agree to this.
Be mindful at all times, and try to limit touching surfaces with your hands.
Cover your mouth and nose with your bent elbow or tissue when you cough or sneeze, and dispose of the used tissue immediately.
Avoid touching your eyes, nose and mouth.
Reminder for keeping hands clean:
Wash your hands often with soap and water for 20 seconds (Sing "Happy Birthday" twice in your head).
Always wash immediately after removing gloves
Hand sanitizer: if soap and water are not available and hands are not visibly dirty, use a hand sanitizer with at least 70% alcohol. If hands are visibly dirty, wash with soap and water.
Additional times to wash your hands include:

After blowing your nose, coughing, or sneezing
After using the restroom
Before eating or preparing food
After any contact with animals or pets
Everytime you return home

Avoid touching your eyes, nose, and mouth with unwashed hands.