Um polo gay-friendly com o melhor de ambos os mundos, os nossos anfitriões Keith e Mario mostram-nos um maravilhoso retrato da vida em Seattle. E também partilham connosco os destaques da sua experiência como anfitriões, recordando os melhores momentos que passaram com a comunidade de viajantes gay do misterb&b...

O que faz de Seattle um sítio tão bom para se visitar?

Seattle é um sítio fantástico tanto como destino urbano como rural. É uma cidade animada, com muitas coisas para fazer, e está rodeada pelas paisagens mais espetaculares da América do Norte. Estamos a uma curta caminhada de distância dos destinos turísticos mais populares da baixa, incluindo Pike Place Market e Capitol Hill, o centro da vida noturna de Seattle.
Também é fácil ter uma completa experiência de Seattle na baixa e ao redor da baixa, onde se podem apreciar belas vistas de Puget Sound, das montanhas Cascade e Olímpicas, e claro, do imponente monte Rainier com os seus picos cobertos de neve.
Soa muito bem! Que mais?

Uma curta viagem no King County Water Taxi irá deixá-lo perto do fim da agradável orla marítima que termina no Alki, um popular bairro junto à praia (também se pode alugar um caiaque, uma canoa, uma bicicleta, ou um "paddle board" junto ao terminal do ferry).
Fazendo uma viagem mais longa, pode ir ver as baleias nas ilhas San Juan, ir até Snoqualmie Falls, ou percorrer centenas de trilhos a pé e apreciar as soberbas paisagens da região, desde florestas a glaciares.
As sua cidade é gay-friendly?
Onde quer que vá, irá aperceber-se de que Seattle é muito aberta: os casais gay são bem-vindos em todo o lado (as pessoas que viajam sozinhas também irão encontrar bastantes coisas para fazer). Nós temos uma grande população LGBT e, embora Capitol Hill continue a ser o foco da vida noturna da cidade, existem empresas LGBT-friendly por todo o lado.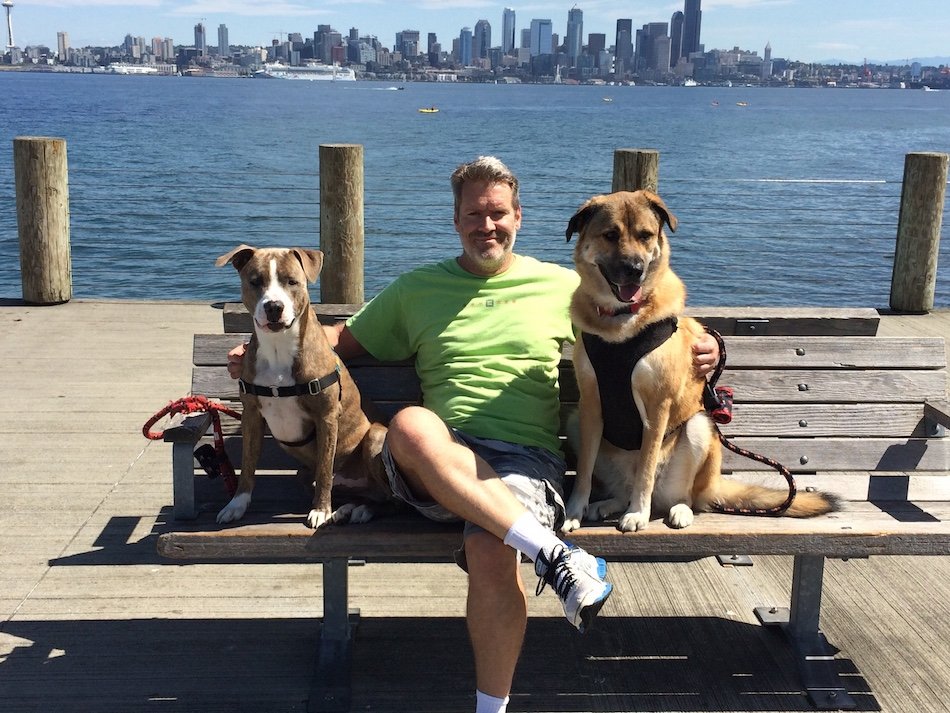 Que tal foi a experiência como anfitrião?

Nós tivemos experiências positivas recebendo pessoas de toda a América do Norte e do estrangeiro, tendo desfrutado de algumas excelentes conversas.
Os nossos hóspedes ficam no primeiro piso e têm acesso direto ao pátio, fazendo com que o quarto seja ideal para quem quer ter privacidade ou para quem gosta de ficar fora até tarde. Os nossos dois cães partilham a casa connosco, e adoram dizer olá aos nossos hóspedes. :)
Gosta de passar tempo com os seus hóspedes?
Sem dúvida. Na maior parte das vezes, os hóspedes gostam de voltar à nossa casa para desfrutarem de um copo de vinho e relaxarem na sala ou no pátio, depois de um longo dia de exploração. Nós temos os nossos próprios horários de trabalho, que nos mantêm ocupados, mas adoramos oferecer recomendações de sítios para ir e coisas para fazer, com base nos interesses dos hóspedes.
Quais são as principais atividades que os hóspedes mais gostam de fazer na sua cidade?
Seattle é um sítio cheio de atividades, tanto de dia como à noite. Estamos a 10 minutos de carro da baixa, suficientemente perto para ser conveniente, mas suficientemente longe para vivermos num bairro tranquilo.
Muitos dos nossos hóspedes começam o dia com café ou pequeno-almoço e existe um pequeno e ótimo sítio de pequenos-almoços que serve crepes logo no fundo da rua. A partir daí, os nossos hóspedes podem apanhar um autocarro para o Pike Place Market, e daí apanhar o monocarril até ao Seattle Center e visitar o jardim do Chihuly Museum and Glass ou o Museum of Pop Culture.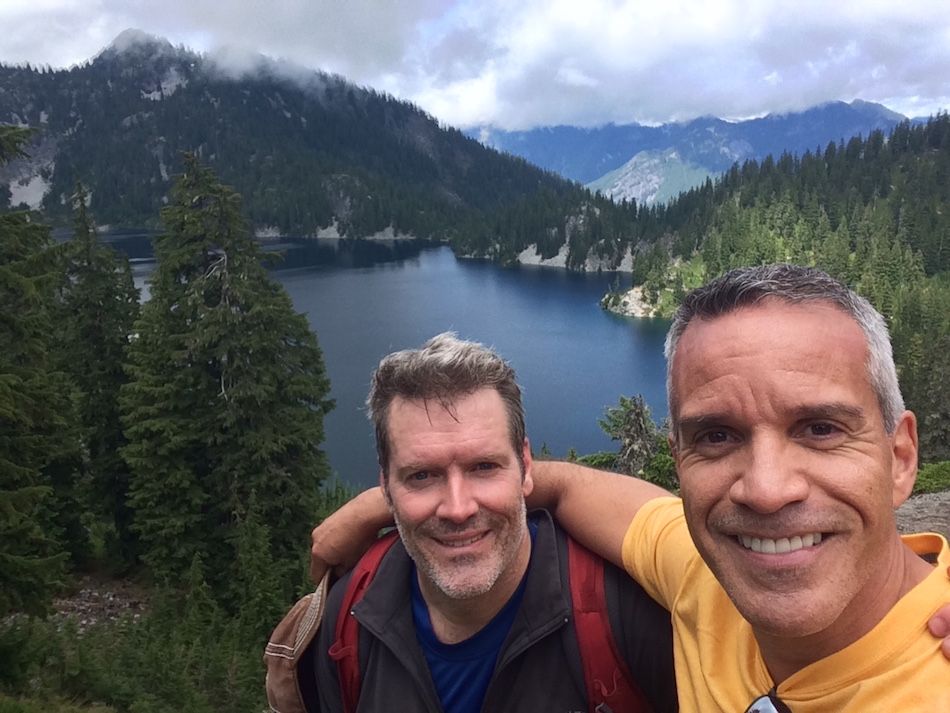 O que é que aprendeu desde que é anfitrião?
Receber pessoas de diferentes origens tem sido uma experiência muito enriquecedora. Aprender sobre a sua cultura, os seus hábitos e as suas crenças enriqueceu as nossas vidas.
Qual é a coisa mais simpática que um hóspede já fez por si? Eles alguma vez trazem presentes?
Felizmente, todos os nossos hóspedes foram muito agradáveis. Já recebemos caixas de chocolates, plantas, música e comida. Um hóspede até nos trouxe um belo retrato do Monte Rainier depois de ter visitado a montanha. Estes pequenos detalhes encorajam-nos a continuar a receber e a desfrutar da experiência ainda mais.
Já teve alguns hóspedes que regressaram para ficar consigo de novo?

Sim, vários hóspedes já ficaram connosco mais do que uma vez. Nós tentamos dar a melhor experiência aos nossos hóspedes e fazer com que se sintam em casa.
E finalmente, o que define um hóspede ou anfitrião perfeito?
Para nós, tem tudo a ver com a comunicação e estabelecer uma ligação. Nós gostamos quando o perfil de um hóspede tem alguma informação sobre ele, pois assim podemos certificarmo-nos de que lhe poderemos oferecer a melhor experiência possível e que fazemos uma boa combinação.
E também a comunicação ao longo de todo o processo, quer seja porque o voo se atrasou ou devido a qualquer pedido específico que eles possam ter. Nós queremos assegurar-nos de que podemos satisfazer as necessidades e expetativas de cada hóspede.

Vai a Seattle? Veja o anúncio de Keith e Mario no misterb&b: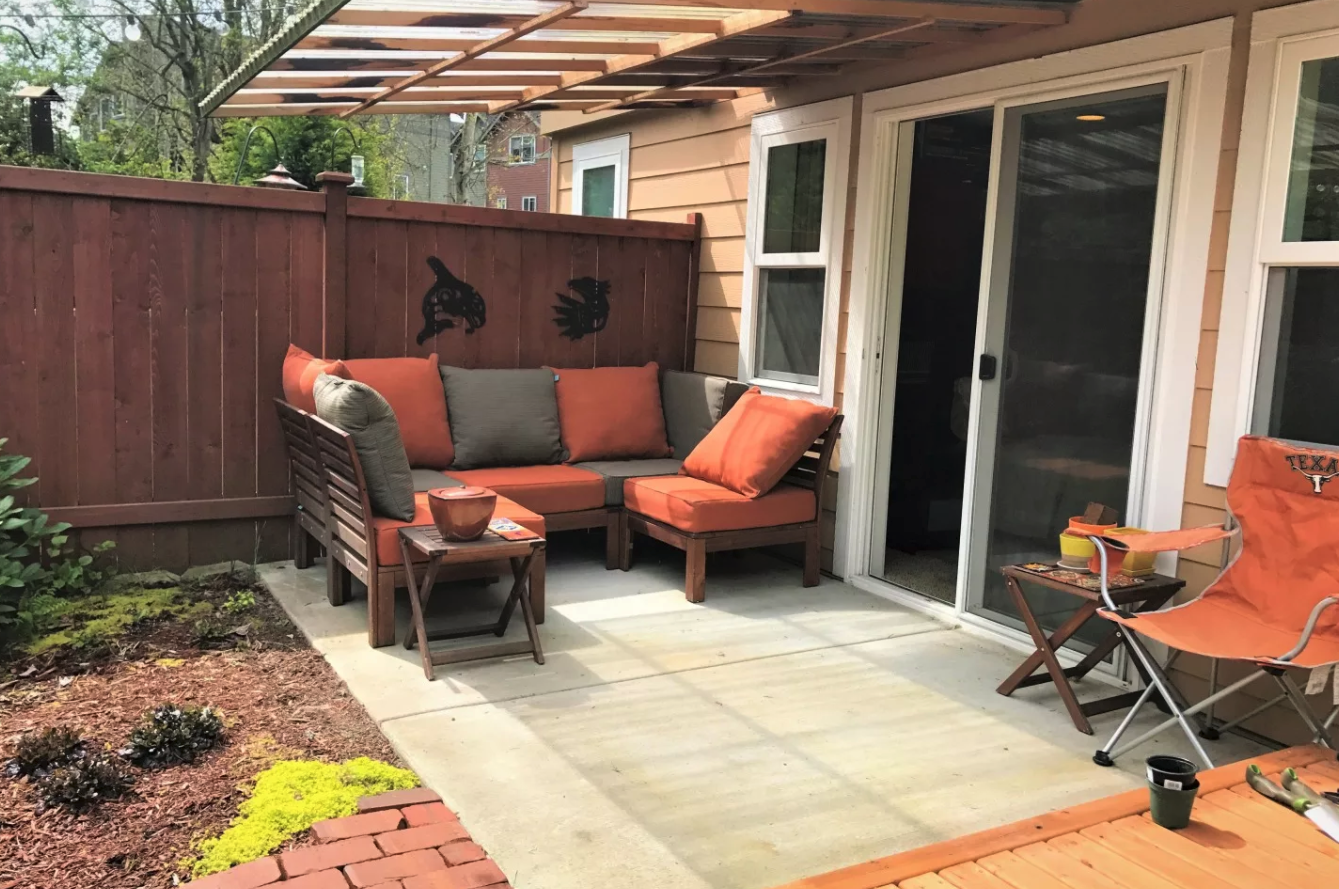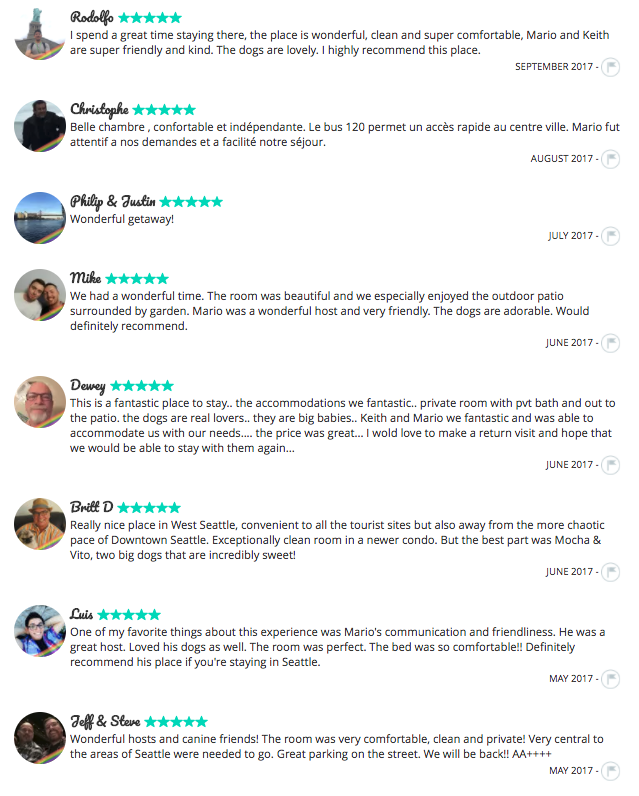 PARTILHE A SUA HISTÓRIA
Queremos saber tudo sobre as suas aventuras no misterb&b! Partilhe a sua história de viagens/acolhimento connosco e mostre ao mundo inteiro como é que se pode divertir em cada recanto deste planeta! Envie a sua história para stories@misterbandb.com e nós iremos contactá-lo.
SEJA SOCIAL!
Estamos no Instagram, no Facebook e também no Twitter! Siga-nos e partilhe fotos das suas viagens com o misterb&b usando o hashtag #staylikeagaylocal. Nós partilharemos as melhores com a nossa comunidade global de viagens LGBT!