The Country Club
634 Louisa Street, LA 70117, New Orleans, United States
Hidden away in New Orleans' charming Bywater neighborhood, The Country Club offers an elegant retreat from the hustle and bustle of the French Quarter. The 19th Century Italianate Raised Center Hall Cottage and lushly landscaped saltwater pool offer the perfect setting for an unforgettable time. Clothing optional, mixed crowd.
Enganámo-nos neste sítio? Está fechado? É necessária uma atualização?
Diga-nos!
Você é o proprietário?
Subscrever
para a nossa oferta de anúncio patrocinado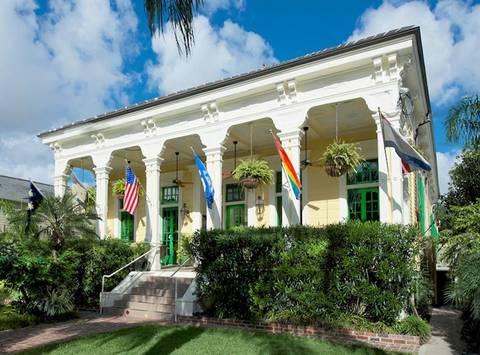 Explore um mundo mais acolhedor
Apartamentos acolhedores, quartos privados e casas incríveis: seja bem recebido pela comunidade gay em mais de 200 países.
Apartamentos, quartos, residências: seja acolhido pela comunidade gay
por favor, defina a localização
Partilhe a sua paixão com o mundo!
Acreditamos que explorar o mundo é antes de tudo conhecer pessoas e que experiências autênticas permitem uma ligação ainda mais forte com a população ou cultura local. Daí as experiências misterb&b: deixe que os viajantes LGBTQ se beneficiem de seu talento especial ou de sua paixão e ganhe dinheiro! Visitas guiadas, jantares, massagens, coaching etc., anuncie sua experiência: é 100% grátis, sem taxas, sem comissão!
Comentários (0)
Escreva o seu comentário
Mapa e indicações