Coney Island
Surf Avenue, NY 11224, New York, United States
Coney Island should be part of your New York gay trip. You might feel as if you jumped in a 50s movie: the Lunapark feel, the wooden boardwalks and colored neon lights. The roots of gay nightlife in Coney Island date back to the early 1900s, when its beaches were a popular destination for the NYC working class. Ever since its been a destination for the gay community. Fire Island may have stolen the spotlight at some point, but Coney Island never went out of fashion!
Enganámo-nos neste sítio? Está fechado? É necessária uma atualização?
Diga-nos!
Você é o proprietário?
Subscrever
para a nossa oferta de anúncio patrocinado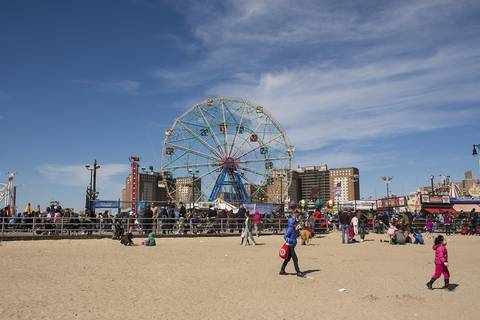 Explore um mundo mais acolhedor
Apartamentos acolhedores, quartos privados e casas incríveis: seja bem recebido pela comunidade gay em mais de 200 países.
Apartamentos, quartos, residências: seja acolhido pela comunidade gay
por favor, defina a localização
Partilhe a sua paixão com o mundo!
Acreditamos que explorar o mundo é antes de tudo conhecer pessoas e que experiências autênticas permitem uma ligação ainda mais forte com a população ou cultura local. Daí as experiências misterb&b: deixe que os viajantes LGBTQ se beneficiem de seu talento especial ou de sua paixão e ganhe dinheiro! Visitas guiadas, jantares, massagens, coaching etc., anuncie sua experiência: é 100% grátis, sem taxas, sem comissão!
Comentários (0)
Escreva o seu comentário
Mapa e indicações