¿Quieres formar parte de la revolución de la experiencia del crucero gay? misterb&b ha llegado a un acuerdo de colaboración con Open Sea Cruises x Axel para traerte un nuevo concepto de crucero gay y lleva tu nombre escrito por todas partes. Durante ocho mar-avillosos días, desde el 29 de septiembre hasta el 6 de octubre, podrás navegar por el Mediterráneo mientras vives una experiencia única en cruceros gais. Organizaremos noches temáticas, espectáculos en directo y algunas de las mejores fiestas de Europa.
Ya te hemos contado algunas de las primeras actuaciones que habrá, como el grupo pop de los 90 The Vengaboys, la eurovisiva Conchita Wurst y, ni más ni menos que la gran dama del drag, RuPaul. Pero esto no se queda ahí. Como Queen B, este crucero está cada vez mejor. Ahora podemos revelar más información sobre el programa de Open Sea Cruises. Esperamos que estés sentado, porque es épico
Día 1: Barcelona
Noche de Icona Pop
"Me da igual, ¡me encanta!" Quizás recuerdes la icónica letra de la dinámica leyenda DJ Icona Pop. En vez de cantarla junto a la radio del coche, como la última vez, podrás cantarla junto al grupo en su actuación en directo a bordo del crucero. Darán inicio al crucero con una noche de melodía electro-pop perfectamente combinada con éxitos house. ¡Vaya forma de empezar!
Día 2: En el mar
Noche cabaré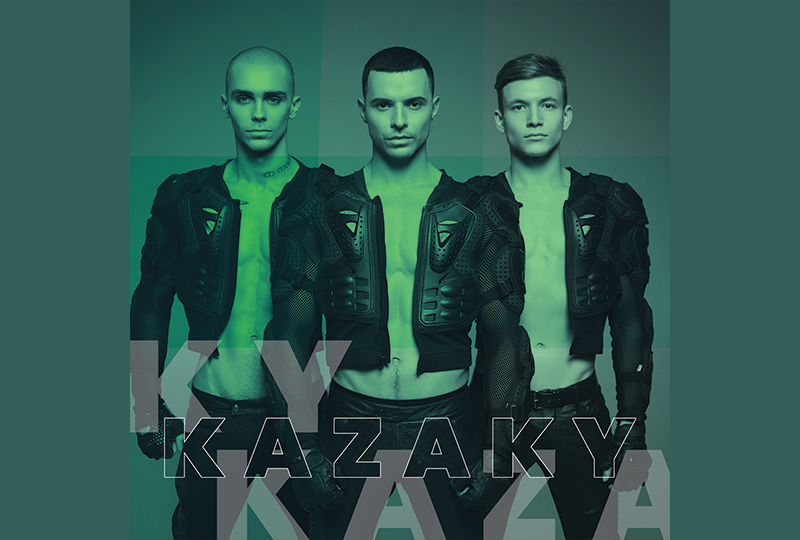 La segunda noche es el momento de vestirse de negro, sacar brillo a los zapatos y retroceder en el tiempo hasta la era de los cabarés. La noche empezará con una actuación de baile cabaretero de la banda de chicos de pop sintético Kazaky. Puedes esperar movimientos sensuales, un toque cómico y puro entretenimiento desde el principio hasta el final. Y, como de costumbre, ¡te enseñarán cómo se hace todo sobre unos fabulosos tacones! A esto le seguirá la noche del cabaré, ¡así que te sugerimos que practiques esos movimientos de baile
Día 3: Ajaccio
Noche de Eurovisión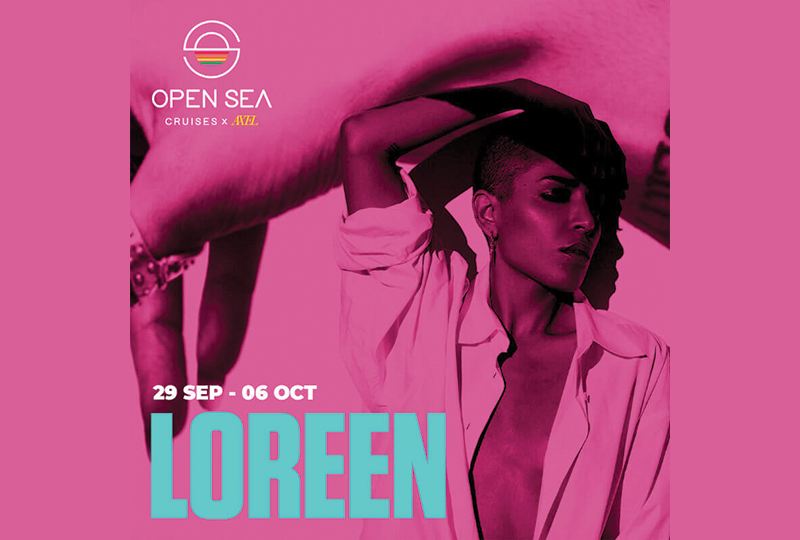 ¿Escondes tu afición por Eurovisión dentro del armario o la exhibes con orgullo desde fuera? En cualquier caso, prepárate para dominar tus movimientos más cursis, porque la tercera noche irá entera sobre Eurovisión, incluida una actuación de la ganadora sueca Loreen. Asegúrate de ir provisto de licores energéticos: va a ser una noche de "euforia"
Día 4: Tolón
Noche de los 90 con The Vengaboys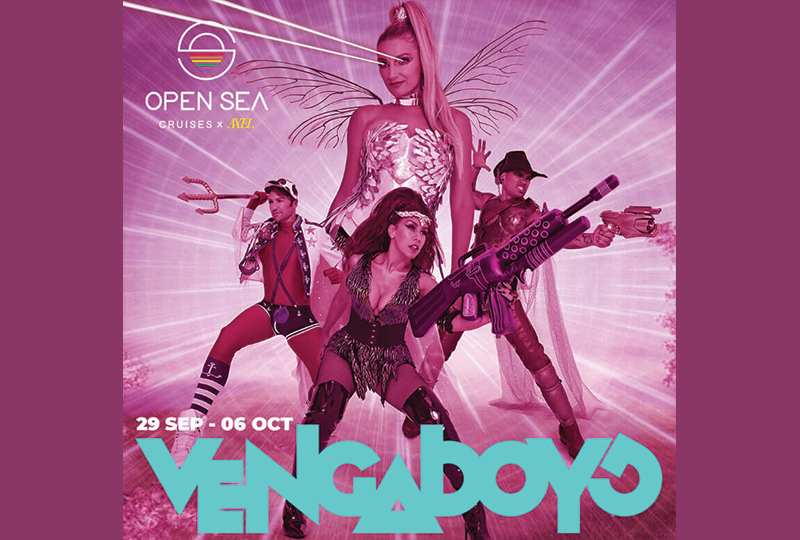 Si te criaste en los 90, quizás seas demasiado joven para apreciar realmente lo fabulosa que fue esta década. Hablamos de bandas de chicos, los CD y aquel icónico videoclip de una joven Britney vestida de colegiala con el que comenzó toda su carrera. El día cuatro es tu oportunidad de revivir los 90 otra vez y qué mejor que una actuación de los Vengaboys para mostrarte exactamente cómo se hace.
Día 5: Palamós
Noche de gala + Conchita y Eleni Foureira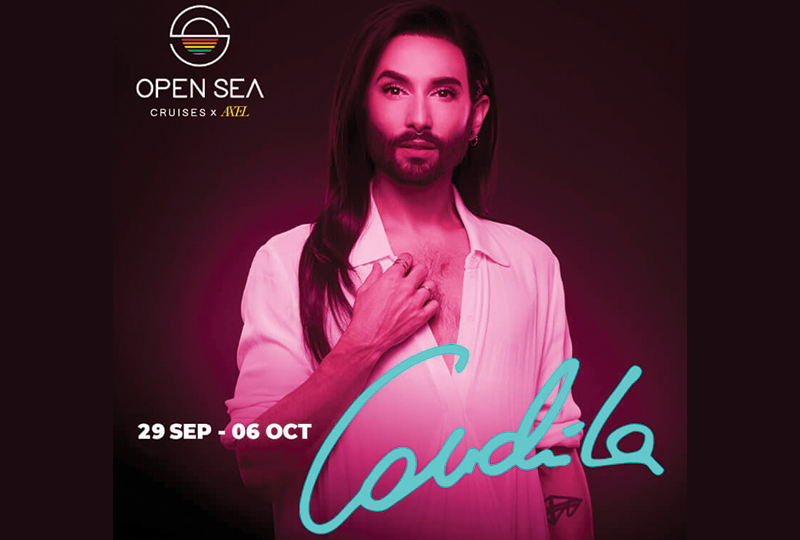 Si una noche de Eurovisión a bordo no era ya suficiente, te gustará saber que el crucero ofrecerá una segunda degustación en la quinta noche. No solo te concederemos la actuación de Eleni Foureira, representante de Chipre y subcampeona en 2018, sino también de la drag más elegante de todas, la austríaca Conchita Wurst. La noche comenzará con una glamurosa cena de gala con el capitán y la tripulación, ¡así que te aconsejamos sacar tus mejores trapos para la ocasión!
Día 6: Ibiza
Noche de blanco en Ibiza + RuPaul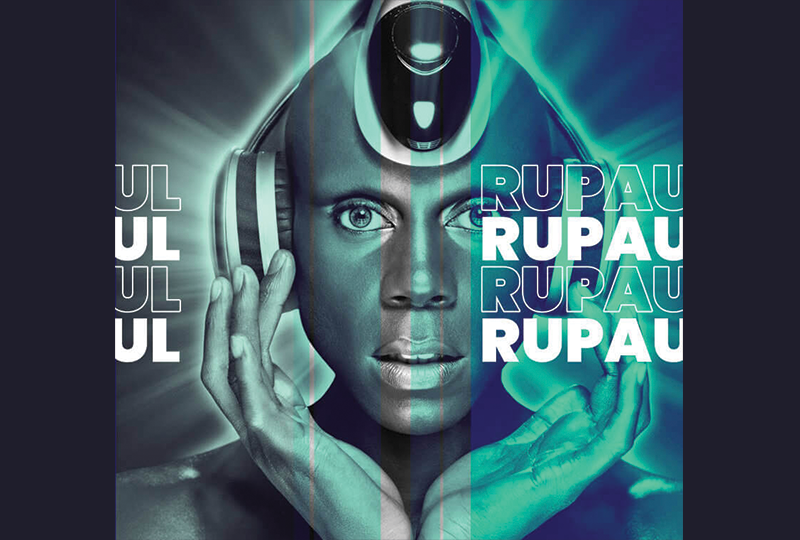 El día seis verá la llegada del crucero a la memorable isla de Ibiza y, para celebrarlo, habrá una noche igual de memorable. Ya sea que elijas una camiseta, una camisa o un traje para tu modelo, va bien siempre que sea de color blanco, ya que esta es la noche de blanco en Ibiza. Habrá una fiesta previa a bordo con la actuación exclusiva del DJ e icono drag estadounidense RuPaul. A esto le seguirá una noche en la playa en uno de los mejores clubes gais de Ibiza. ¡La sexta noche tiene mucho que ofrecer!
Día 7: Ibiza
Noche de despedida
Es la noche de la despedida, pero esto no significa que haya que recogerse temprano y decir adiós a la fiesta. La noche, de seguro, tendrá un montón de música, baile y opciones culinarias y será el modo perfecto de terminar este épico crucero. Además, esperamos que hayas hecho muchos amigos nuevos para entonces, así que será la última vez que podáis divertiros todos juntos. ¡Esperamos que la convirtáis en una noche para recordar!
¿Ya a la venta? ¡Por supuesto! Para más información sobre el crucero, incluido billetes, echa un vistazo aquí. Explora el mundo y experimenta tu orgullo con misterb&b... ¡esta vez en el mar!