Ya han llegado las vacaciones, esas dos semanas que tanto llevabas esperando, y estás a punto de escaparte a ese viaje de ensueño y recuperar esas horas de descanso. Lo único que se interpone entre tú y ese paseo por el Sena en París que tanto esperabas es que tu compañero de viajes acaba de darte plantón. Y te preguntarás, ¿qué voy a hacer ahora? ¡Tranquilo, no pasa nada por ir solo!
Puede que te estés preguntando cómo viajar solo, ya que a veces puede ser una experiencia abrumadora. ¿Me voy a sentir solo? ¿Realmente voy a tener que pedir mesa para uno en ese restaurante que tanto quiero probar? ¿Cuáles son los mejores sitios para viajar solo? Estas son las preguntas que toda persona que viaja sola tiene en la cabeza antes de lanzarse a la aventura. Pero no te preocupes, estamos aquí para facilitarte las cosas con nuestros trucos sobre cómo apañárselas cuando viajas solo con misterb&b. Así que, ¿a qué esperas? Diviértete viajando solo y vive una nueva experiencia. 
1) Escoge el misterb&b más adecuado para ti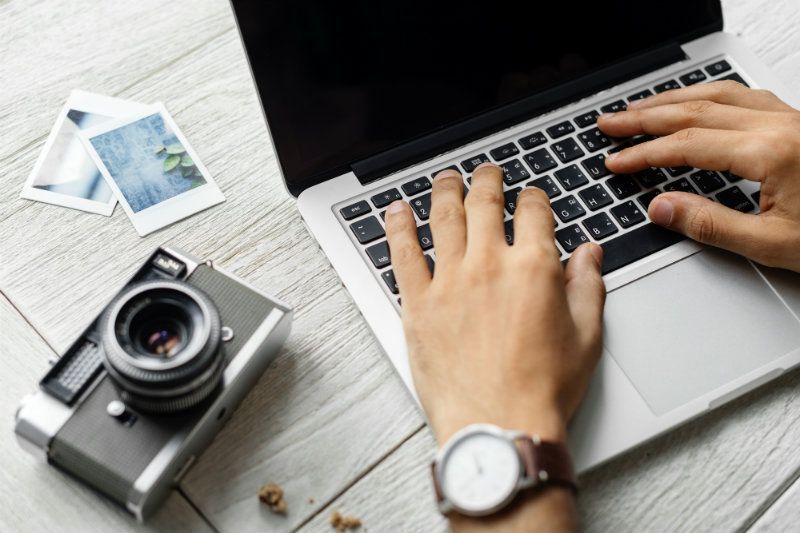 From Rome and Berlin, to London and Sydney, there are plenty of different misterb&b apartments to choose from across the globe. But a little like selecting the perfect sweater for winter, one size does not fit all, and you need to be sure you'll feel comfortable and relaxed in your misterb&b. When searching for apartments, you'll see that misterb&b gives you the option of an entire apartment or a private room. This choice is key, and it ultimately depends on whether you want to be social during your trip or you'd prefer to come home to an apartment for one each night. While you might initially feel nervous about staying with a host you don't know, they can make solo vacations a breeze and you may even come away with a new BFF!
De Roma y Berlín a Londres y Sídney, hay cantidad de apartamentos misterb&b distintos para elegir. Pero digamos que es un poco como escoger el jersey perfecto para el invierno: una sola talla no vale para todo el mundo. Así que necesitas asegurarte de que vas a estar cómodo y relajado en tu misterb&b. Cuando estés buscando un apartamento, veras que misterb&b te da la opción de elegir entre habitación privada o alojamiento entero. Esta elección es clave puesto que dependerá de si te apetece hacer vida social mientras viajas o si prefieres estar tranquilo en tu apartamento. Puede que al principio te sientas un poco nervioso quedándote en casa de alguien que no conoces, pero en realidad los anfitriones pueden hacer de tus vacaciones en solitario una muy buena experiencia y puede que incluso te lleves un nuevo amigo.
2) Stay connected and keep in contact with your host
Okay, so you've found the dream apartment, your host has confirmed, and now you're deciding how many sets of chinos you should pack for the trip. Now we don't want to be a Debbie Downer, but as with any adventure, it's good to always be prepared for the odd hiccup there and then. Maybe your host's flight got delayed and won't be home to welcome you for another two hours, or perhaps you were on the wrong platform at the train station and you missed the early train so you'll be arriving late. To ensure your stay is as smooth as possible, it's good to keep in regular contact with your host via email before and during the trip. This means you can easily update each other on any changes to travel arrangements, and prepare for the unexpected - worse case scenario!
3) Be open, social, and generous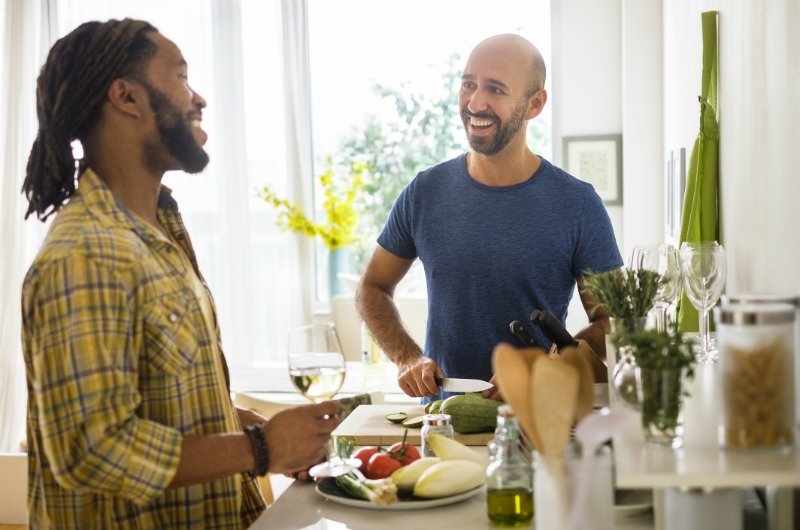 When you choose to stay with a misterb&b host, you're being invited into their home and personal space. So, make the most of it and be the perfect guest. This is your chance to share your exciting day of travels with someone, and more often than not the host will be super stoked to hear you praising - or not praising - aspects of their city. Remember, if you're traveling solo, your host will be one of your main points of social contact, so have fun and feel free to even bring a bottle of wine home one night to share. This will be a nice opportunity to learn more about each other. It will also help to break the ice and make you feel right at home in the apartment - no more awkward dashes to the bathroom when you think your host is asleep.
4) Use your host as a resource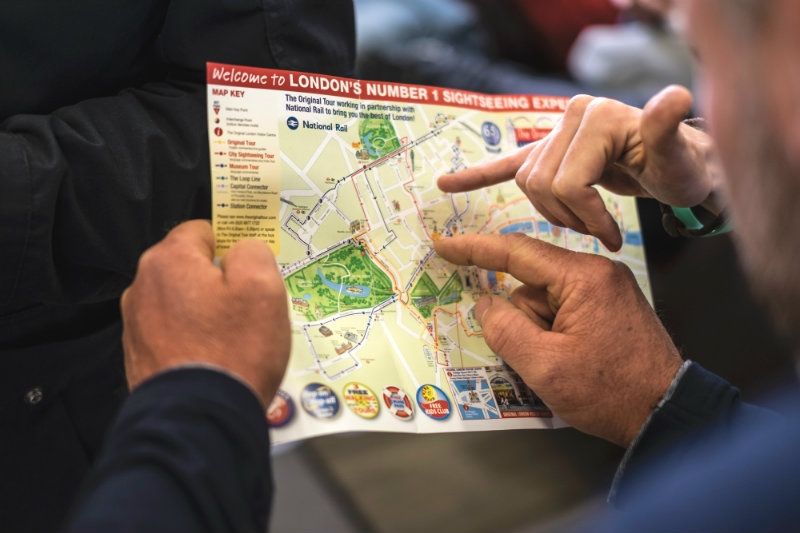 While you may have read every travel pocket book under the sun in preparation for your independent venture, remember that your host is the one living in the city, so they're the experts, not you. Make the most of their local knowledge and ask them everything you want to know. Where is the best place for bacon and eggs in the morning? Which gay bar is good for mingling and finding Mr. Right? Where can I let lose to trashy pop music and revel in my anonymity in the city? Hosts are normally more than happy to share their knowledge of the city, and may even come along with you.
5) Di que sí a todo, ¡sólo se vive una vez!
Cuando decimos que digas sí a todo, no nos referimos a absolutamente todo, de vez en cuando también hay que ser razonable. Pero ten en mente que los anfitriones suelen usar misterb&b para conectar con la comunidad gay global y crear nuevas amistades. Hemos oído hablar de ocasiones en las que el anfitrión ha invitado a su huésped a tomar algo con sus amigos o han organizado una cena para recibirles bien. Así que si hay algún evento social, ¡cógelo con ganas! Ya sabemos que el salir con gente que no conoces y que no habla tu mismo idioma puede ser intimidante, pero recuerda que no te arrepentirás de las cosas que hayas hecho sino de las que no hayas hecho. Así que, ¡di que sí a todo, sólo se vive una vez!
6) Sé un mister correcto y limpio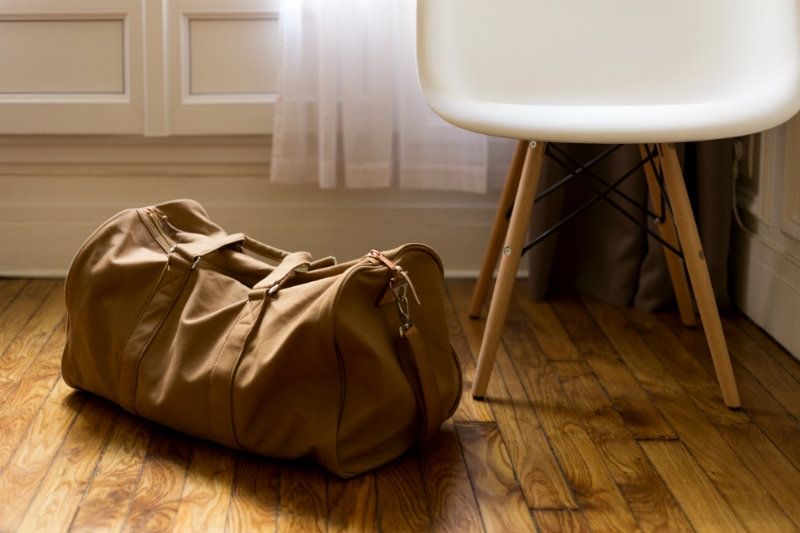 Puede que te hayas instalado correctamente en tu nuevo apartamento misterb&b y puede que ya sientas que te llevas bien con tu anfitrión, pero recuerda, no estás en casa de mamá. Así que no te olvides de ser tan limpio y ordenado como lo serías si estuvieras en casa de un buen amigo. Tu estancia no es en un hotel con servicio de limpieza diario, sino en el apartamento de un particular, así que intenta mantenerlo lo más limpio posible. Esto quiere decir que nada de dejar los zapatos sucios en el salón, nada de tirar la ropa interior por el suelo del baño y nada de restos de desayuno en el fregadero. Puede que no pasara nada por hacer esto en el piso que compartías con siete personas en la universidad, pero no debe ocurrir en un apartamento misterb&b. Además, ¡no te gustará llevarte una mala reseña de tu anfitrión!
7) Deja una reseña
En misterb&b nos gusta que las cosas sean transparentes y que nuestra comunidad esté al tanto de quiénes son los fabul'hosts. Si has vivido una experiencia increíble con un anfitrión de misterb&b, hazlo saber al mundo. No solamente le harás un favor a tu anfitrión, sino que también estarás ayudando a los viajeros a encontrar su alojamiento ideal. ¡Los detalles son clave! Habla sobre el apartamento, el barrio, el anfitrión… haz que nuestros lectores visualicen los mejores aspectos de tu estancia. También puedes hacerles saber que lo hiciste viajando solo, ¡seguro que les inspiras!
8) Planifica tu próximo viaje solo con misterb&b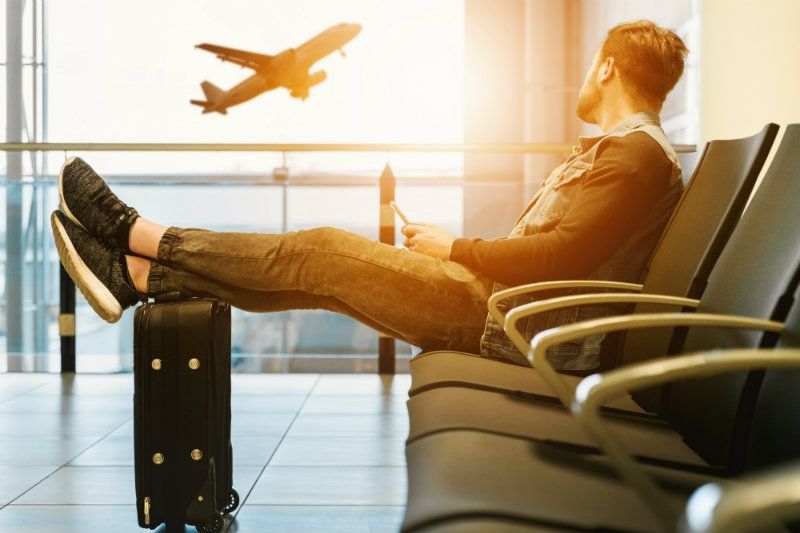 Bueno, ahora que ya manejas lo de viajar solo, que te has quedado en casa de un maravilloso anfitrión, has conocido a sus amigos y has experimentado la vida nocturna de la ciudad, ¿qué es lo siguiente? ¡Planificar tu próxima aventura, claro! Con más de 200.000 anuncios en 135 países, podrás elegir entre un montón de apartamentos nuevos y fabulosos. ¿Cuál será tu próximo destino gay?
¿Estás listo para tu próxima aventura solo? Para asegurarte de meter todo lo necesario en la maleta, echa un vistazo a nuestro post 10 cosas esenciales que debes meter en una maleta (gay-friendly).