It's vacation time, and we're just about bursting out of our boots! Still wondering what to put in your bag? So you don't have that unpleasant experience of realizing you've forgotten those essential items just after you've checked into your misterb&b apartment, we've created a mini travel check-list so you can have a gaycation to remember. Whether you travel to Provincetown, to Mykonos or to Rome, misterb&b has rounded up a selection of 10 gay travel essentials you don't want to forget for your next gay vacation.
1. Smartphone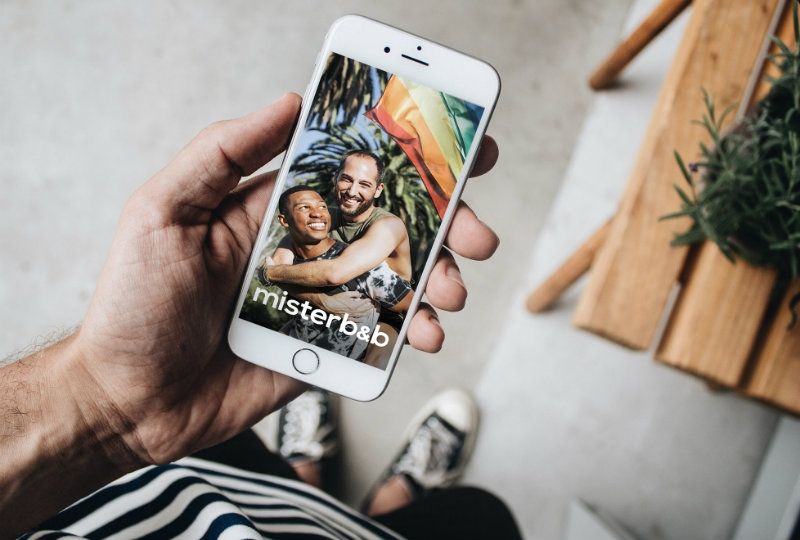 The smartphone is the key for every traveler, this is THE thing you don't want to leave at home. And by the way, you're addicted to your phone and we know you will post all these vacation photos on Instagram, so be sure to tag us @misterbandb. From your smartphone, you'll be able to nagivate the destination you're staying in, find well-rated local restaurants, and even connect with locals should you be in the mood! This one's a no-brainer.
2. A cool bum bag/fanny pack
Some call it a bum bag, while others strictly refer to it as a fanny pack. Whichever side of the lexical fence you sit on, this travel item is essential for any gay suitcase. Not only will you look like a trendsetter for your next gaycation, but you will also realize how practical the humble bum bag is. You can fit all your essentials in it, including credit cards, cash, breath mints, and maps, and the best bit is your wear it on your front, meaning everything will be safe from possible theft.
3. Hot swimsuits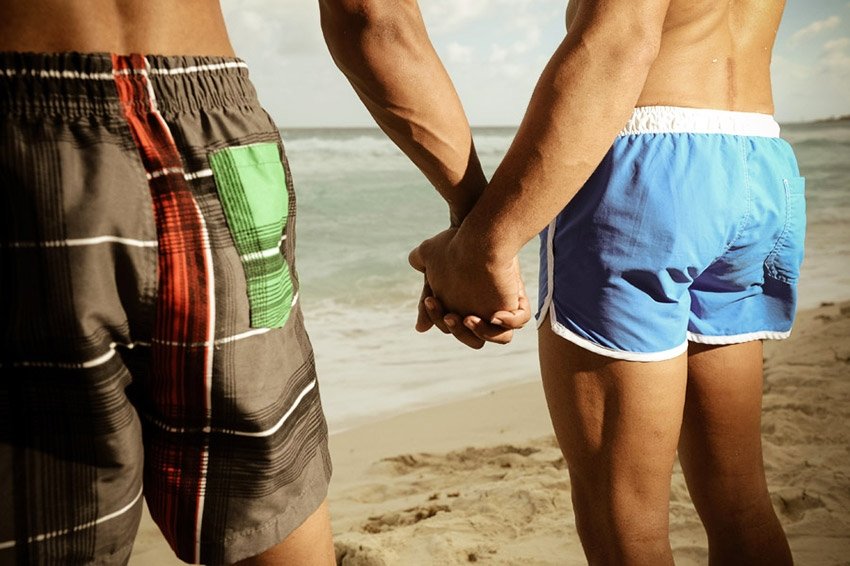 Is there something sexier than a skinny swimsuit on the beach? Not much we say; Especially if you choose the ones with a pack up system that will show off the best of you, attract all eyes on you and give you more self-esteem? This summer, low-cut is the thing! Whether you're traveling in Europe, the USA, or beyond, there are loads of gay beaches to drop towel at. Check out some of the best here, and get ready for some fun in the sun!
4. Festive clothes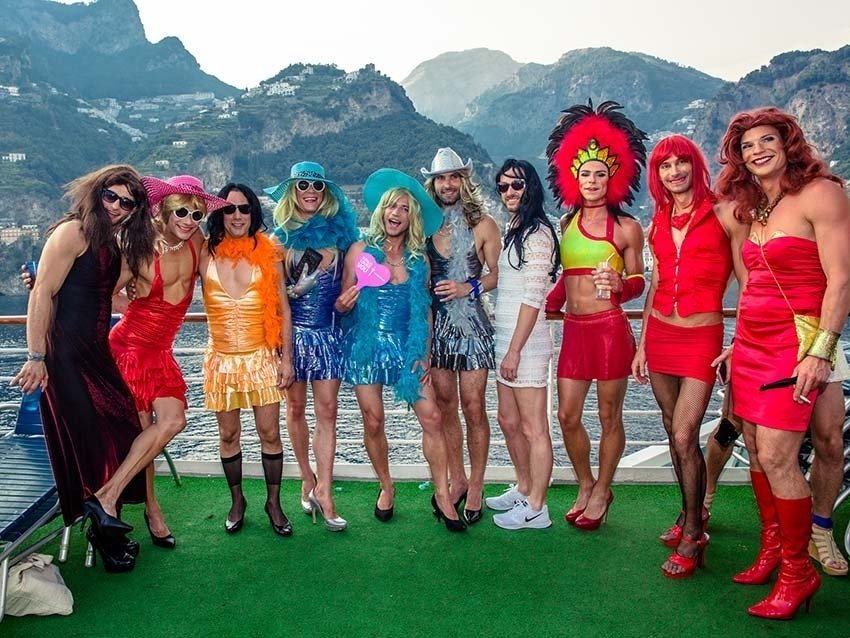 © The Cruise
Festive clothes are for sure something you want to pack before heading on vacation. For a good summer gay party, take a nice sexy costume, fun accessories or a few wigs. Don't miss an opportunity to have so much fun and go crazy during your holidays. Check out the events' program of the destination you're traveling to, there will surely be loads of different clubs offering themed nights where you can flaunt your most festive attire - stilettos anyone?
5. Suitable shoes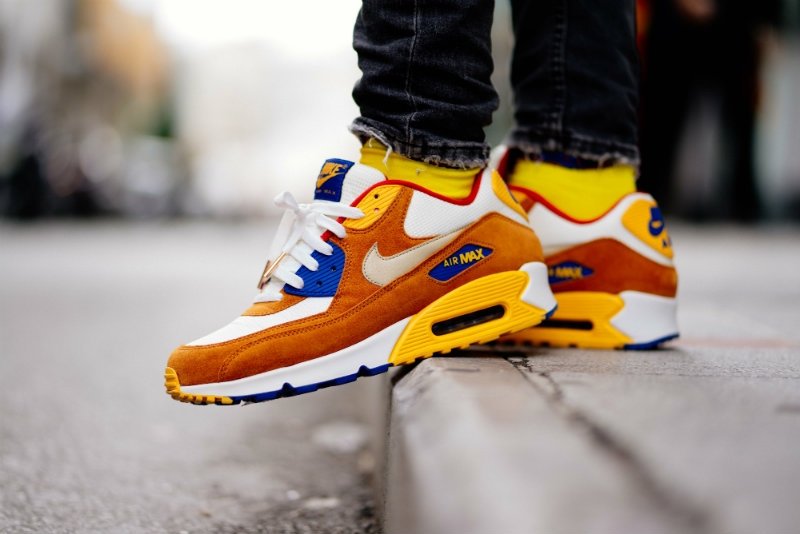 While this may seem like a no brainer, it is absolutely essential to pack the right pair of shoes. During the day, you're going to need a sturdy pair of shoes that will keep you well supported and won't leave your feet blistered after a day walking around. But an appropriate pair of shoes is not just for sightseeing. Of course a comfortable set of shoes is required for an evening of dancing in one of the local gay clubs. Sure you're on vacation, so you might want to go lax with some flip flops, but trust us, they're not always a good idea when it comes to traveling.
6. Earplugs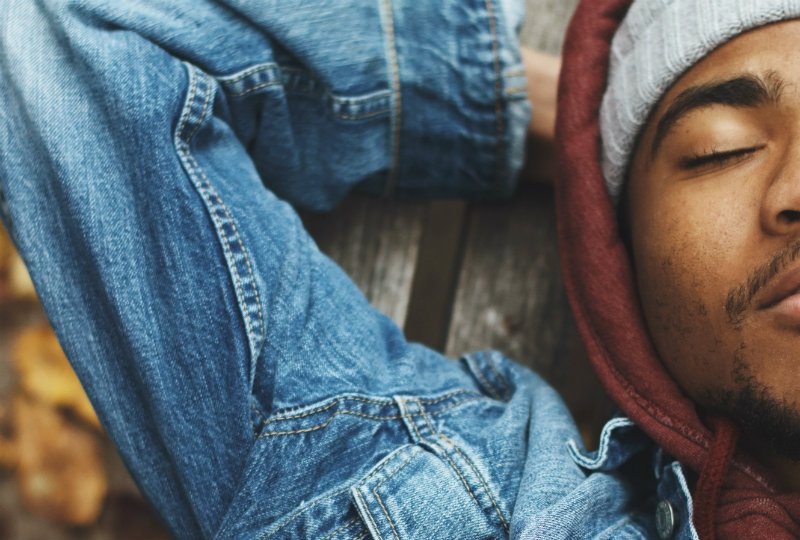 When on vacation, it's likely that you're going to want to do lots of sightseeing, partying, and pretty much everything else in between. So it is essential that every so often you catch up on your sleep. To ensure you get some decent shut-eye, earplugs are a must. After all, you never know if your travel companion is going to be a heavy snorer. Additionally, if you are taking a long-haul flight to your travel destination, earplugs will be key for blocking out noise from the plane.
7. A portable speaker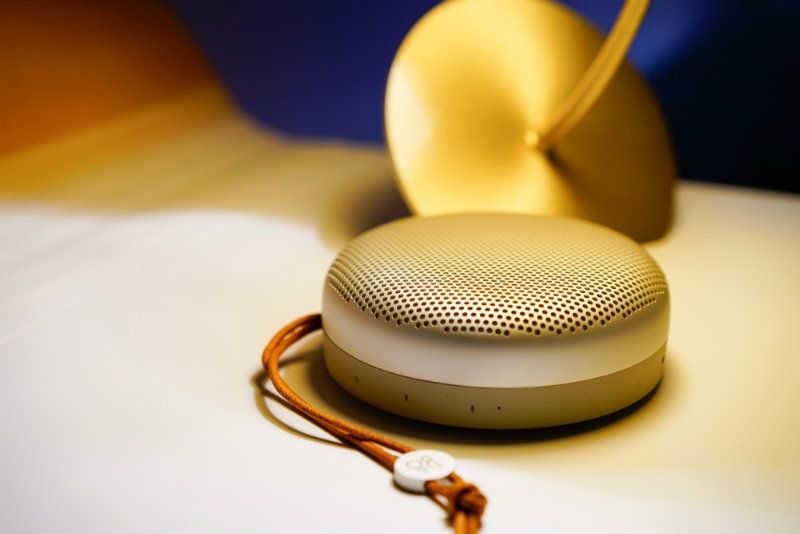 Ready to get the party started? If so, be sure to pack a portable speaker for your next gaycation. Sure your misterb&b apartment may already come equipped with a speaker that you can connect your music device to, but it's always good to play it safe. Also, when traveling during the warmer months, it's often nice to have a picnic in a local park, and what better way to set the afternoon vibe than with your favorite playlist?
8. A 'minis' collection of toiletries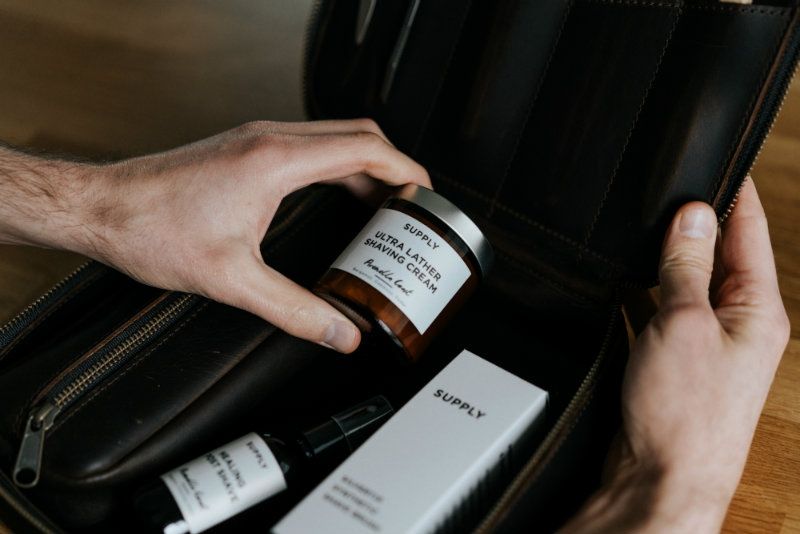 Size matters! When traveling it's a great idea to pack a collection of mini toiletries which you can take with you on your transport, and also use during your trip. Most cosmetic stores sell mini toiletry items, and if you want to stay fresh-faced for the duration of your trip, we suggest packing a suitable cleanser, a hydrating moisturizer, beard oil (should you have a beard), and of course an SPF. After all, this is your summer vacay, so we assume you'll be spending plenty of time out in the sun - so stay protected.
9. A notebook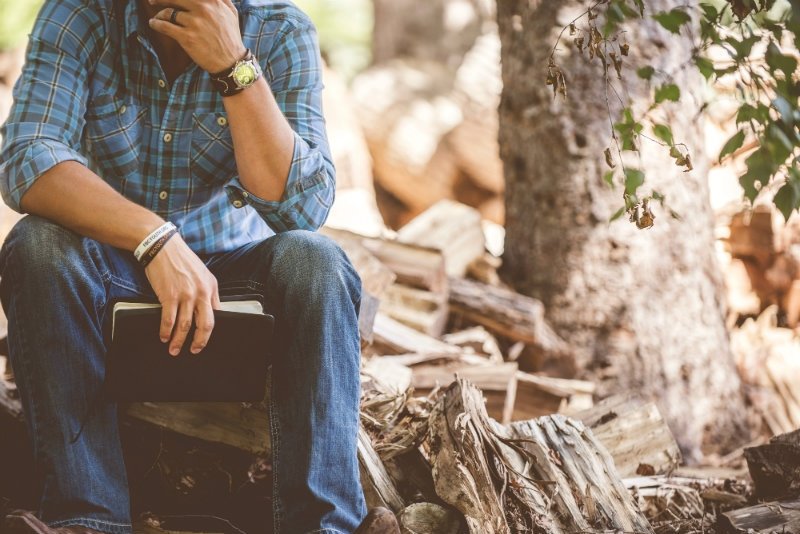 When traveling, organization is key! This is where a trusted notebook comes in handy to jot down any points of interest for your gay travel itinerary. Perhaps there is a fantastic gay bar you were reading about on one of our gay guides which you would like to visit. Or maybe the person you were sitting next to on your journey told you about an unmissable restaurant in the city you're visiting. Either way, a notebook means you'll be able to keep track of everything, and fill your days with exciting, memorable places to see.
10. Inflatables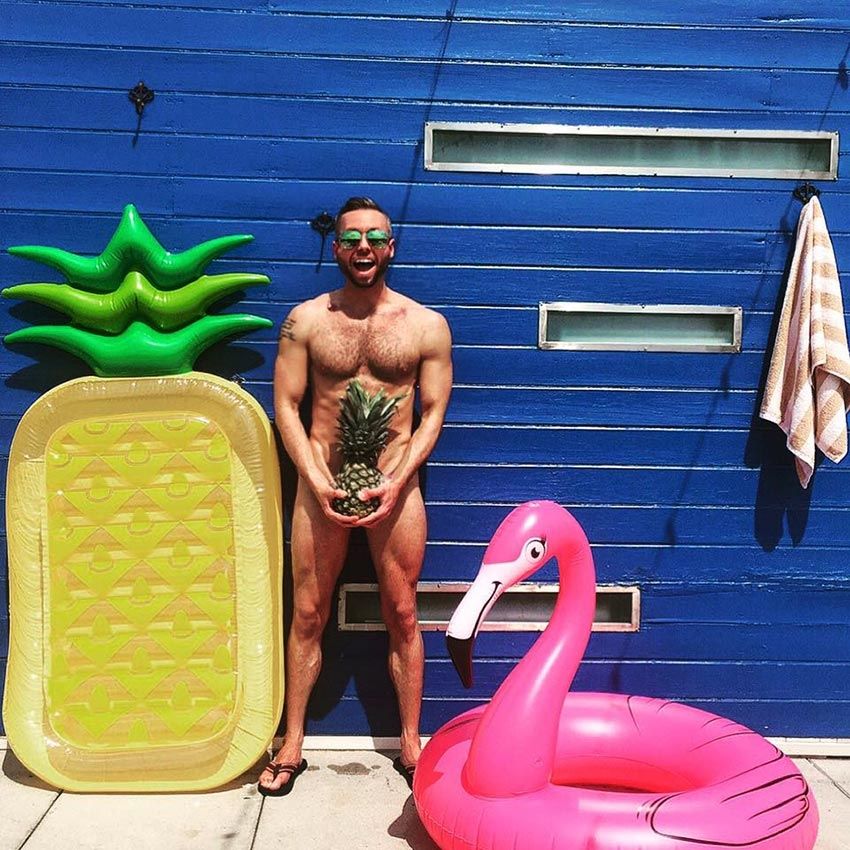 © Justin McCown - Instagram
Inflatables are the trendiest accessories of this summer! Show it at the beach or during your next pool-parties. They can be colorful, simple, extravagant or basic ; they are a must for a perfect 2019 gay vacation. Whether your have your eyes on an inflatable unicorn or a pink flamingo is your winning accessory, grab your best floatie and prepare to turn many heads for your next gaycation.
With your suitcase sorted, it's now time to plan your summer gaycation. Here's our round-up of Top Gay Summer Destinations in Europe.