There we are, it's vacation time! Still wondering what to put in your bag? Whether you travel to Provincetown, to Mykonos or Rome, misterb&b put up a selection of 10 things you don't want to forget for your next gay vacation.
1. Smartphone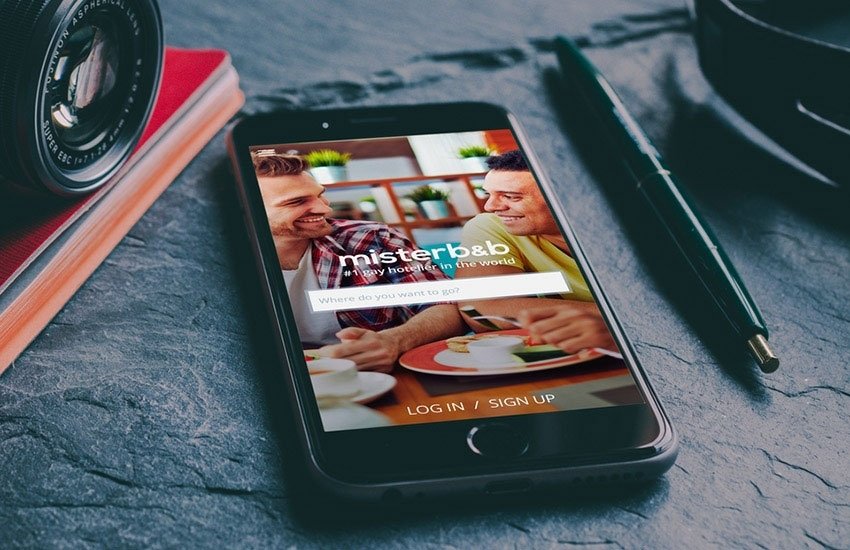 © Madebyvadim
The smartphone is the key for every traveler, that's THE thing you don't want to forget at home. You don't want to go on vacation without the 10 best travels apps for a perfect gay vacation. And by the way, you're addicted to your phone and we know you will post all these vacation photos on Instagram!
2. Glowing condoms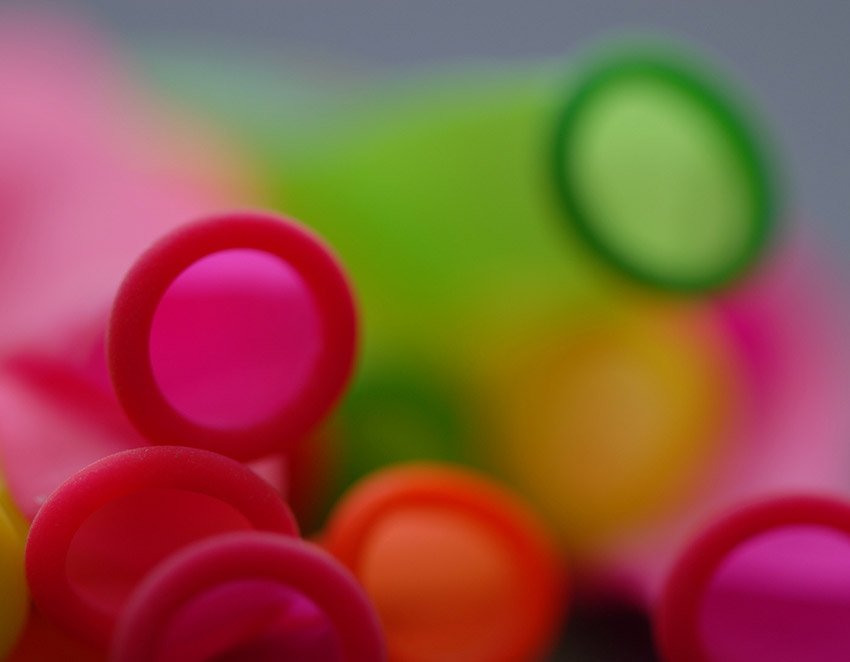 © Mike Bitzenhofer - Flickr
You read it well. Condoms are a must on vacation but fluorescent is even more fun. Summer vacation are a good opportunity to make new friends and why not impress them with some originality! Condoms with dots, with vivid colors... just be original!
3. Hot swimsuits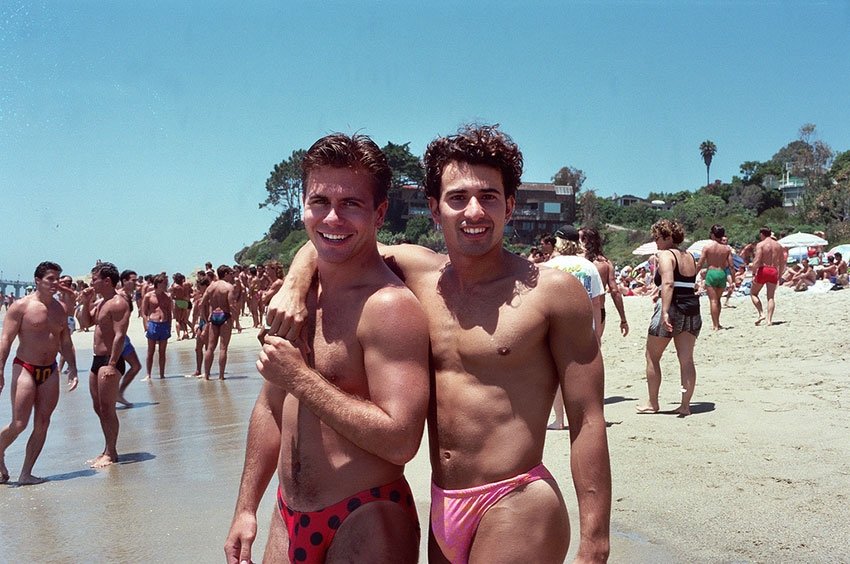 © Alan Light - Flickr (Laguna Beach, 1990)
Is there something sexier than a skinny swimsuit on the beach? Especially if you choose the ones with a pack up system that will show off the best of you, attract all eyes on you and give you more self-esteem? This summer, low-cut is the thing!
4. Trendy sunglasses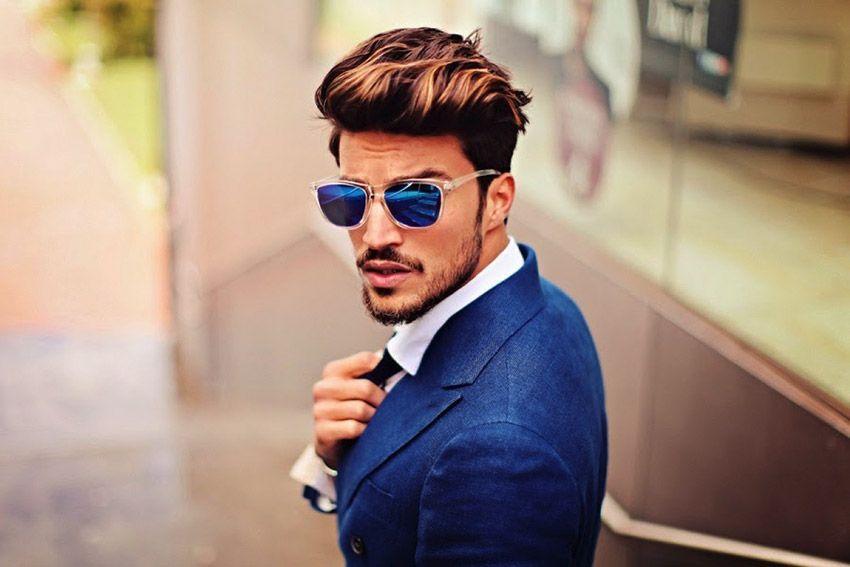 Can you go on vacation without sunglasses? You need cool sunglasses for cool holidays! Unnoticeable frames, hybrid, metallic, 100% glass or curved, they protect you from the sun and can make you look so damn sexy!
5. Skin conditioners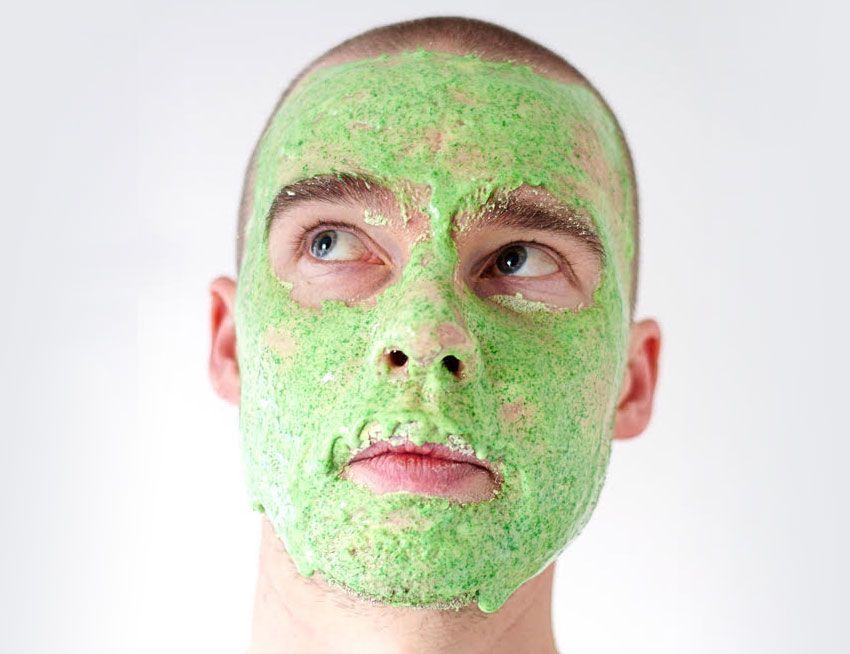 © Krisitan Niemi - Flickr
We know you like to take care of yourself and that's why, forgetting your favorite skin conditioners would be a catastrophy. Vacation are made for relaxing, but not for forgetting your beauty rituals. So make sure you have all your skin conditioners with you to get a perfect tan and keep a fabulous skin.
6. Trendy sneakers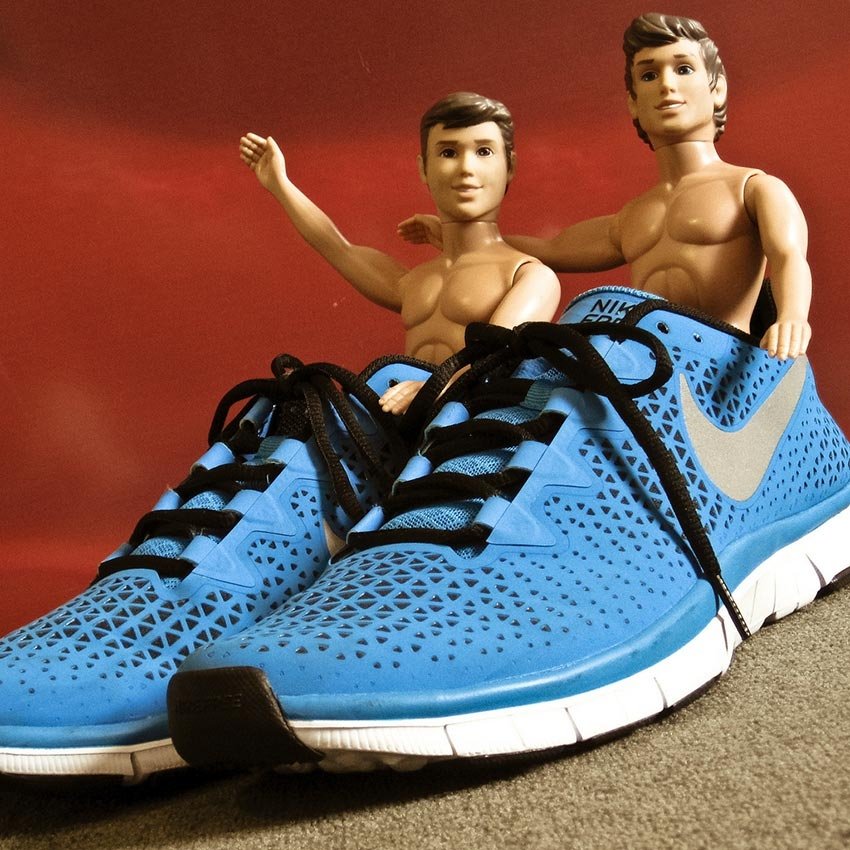 © Jon Olav Eikenes - Flickr
Point is not to make a long list of trendy shoes here, we know you have them already in your wardrobe. And everyone will have them this summer so don't forget them at home and show them off!
7. Tiny shorts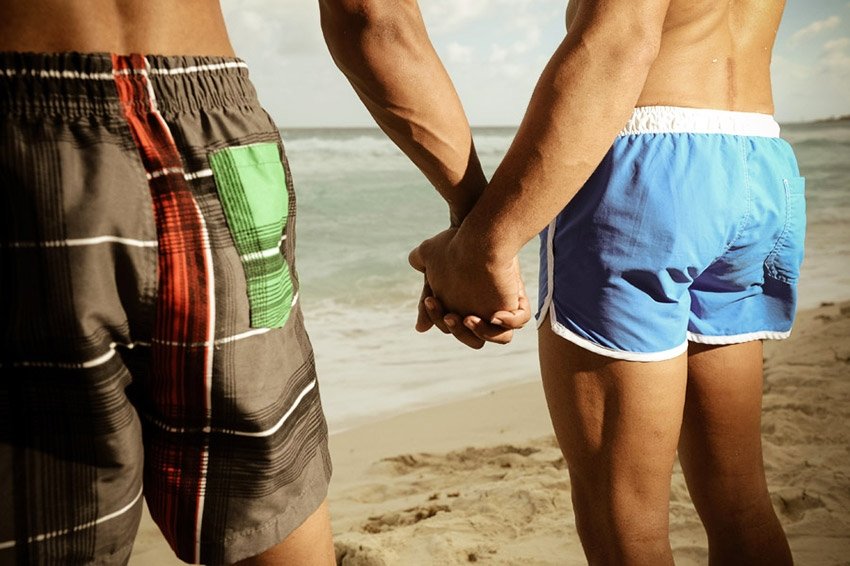 It's sunny, it's hot, it's summer, it's the perfect season for you to show the results of so many efforts at the gym this past year. Just show these legs! Pick these tiny, colorful shorts, show your tan and the shape of your thighs.
8. Festive clothes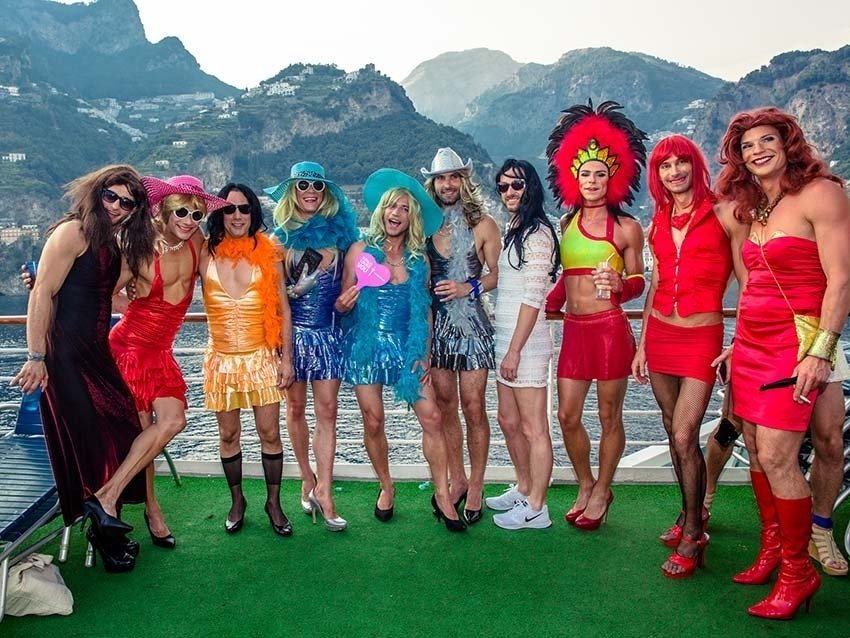 © The Cruise
Festive clothes are for sure something you want to pack before heading to vacation. For a good summer gay party, take a nice sexy costume, fun accessories or a few wigs ; don't miss an opportunity to have so much fun and go crazy during your holidays.
9. A fan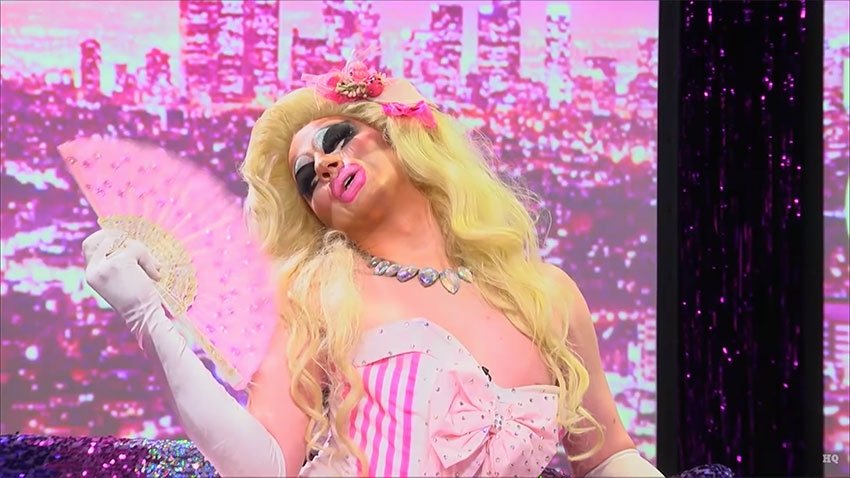 © Hey Qween - Screenshot
What will you do during summer without a fan? The fan is the chicest and ultimate accessory to resist the heat. So be chic, go chic, breathe chic with the only accessory that will make you look more glamour and manly than a RuPaul's Drag Race star.
10. Inflatables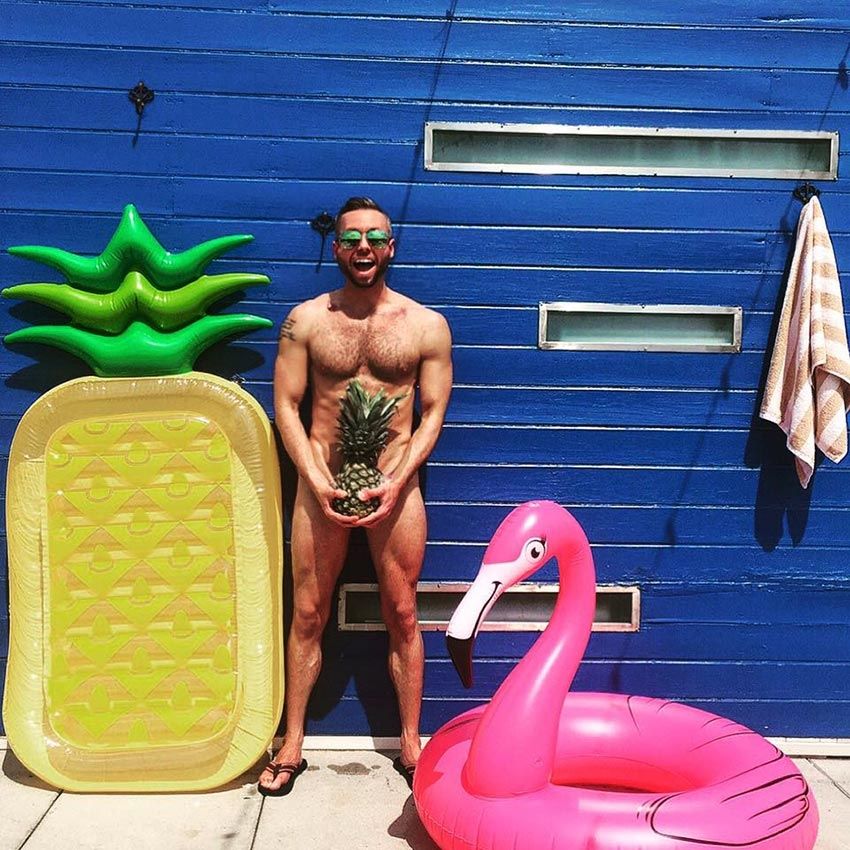 © Justin McCown - Instagram
Inflatables are the trendiest accessories of this summer! Show it at the beach or during your next pool-parties. They can be colorful, simple, extravagant or basic ; they are a must for a perfect 2018 gay vacation.