About Barcelona Gay Pride
Gay Pride Barcelona (Barcelona orgullo in Spanish) draws thousands of LGTBI revelers from across the world to the beautiful and sunny Cataluñian capital each year.

And for good reason. Gay Pride Barcelona always puts on a full and fab program of events: music, workshops, dance, sports, live shows, exhibitions…and we can assure you, this year's one is bound to excite! And, of course, the miles of golden beaches and great gay nightlife are just an added incentive.
Program of Barcelona Gay Pride
The theme of this year's Pride is #allmylove, a strong message of love directed to citizens and tourists in Barcelona. With a particular focus on LGTBI refugees, PRIDE Barcelona is hoping to raise awareness among all citizens about the need to collaborate and help LGTBI refugees start their new life in the city.
'Barcelona is a city with an open heart, respect for diversity and it is also one of the favorite cities for LGTBI worldwide. We want to convey a positive and joyful message that invites everyone to celebrate and vindicate diversity,' says Eloi Morte, Director of ACEGAL and Director of PRIDE.
This year, PRIDE Barcelona will center around the lively Avenida Maria Cristina on Friday (June 29) and Saturday (June 30) with Eurovision's Conchita and Loreen, and Gala just some of the many fantabulous acts to perform. The famous strip will have three main spaces: PRIDE VILLAGE, PRIDE KIDS, and MAIN STAGE, where you can choose between live performances, food options, kid-friendly activities, and so much more.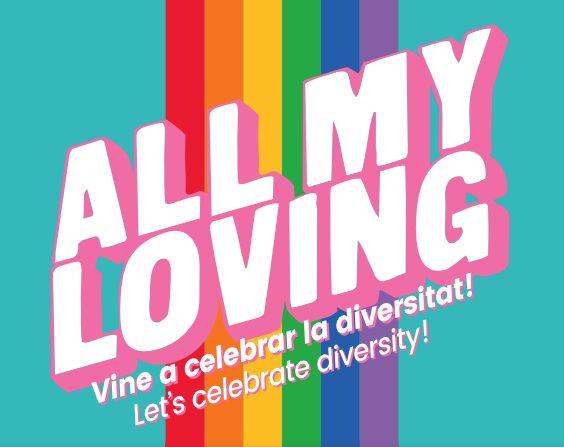 If you love nothing more than witnessing a gal in heels strutting her stuff, be sure to stick around for the Barcelona Drag Race. On Friday at 9pm, you can see many hopeful drags compete to be the crowned the Queen of Pride, who knows, maybe your fave will come out on top!
On Saturday (June 30) the manisfestation with the theme 'for the LGTBI refugees' will start at Parc de les Tres Xemeneies at 5pm, and conclude at Maria Cristina at 7pm with a vibrant celebratory party.
Convinced yet? With more than 260,000 people attending PRIDE Barcelona in 2017, we can assure you that this year's Pride is set to be the biggest rainbow party this side of the Mediterranean. Get in early with your ideal accommodation on misterb&b, and we'll meet you there!