The sun is out in Europe, which means it's time to play on the continent. While certain European destinations, such as The Alps or Sweden, may evoke all the charm of winter, other places are simply made for the warm season. What could be better than lounging a summer day away on a dreamy gay beach along the Mediterranean, or sipping a cocktail with local gay guys in a city square well into the night? Not much we say! To give you a little inspo, we've rounded-up the best gay destinations in Europe to celebrate summer. So grab your finest hat, pair of shades, and enjoy some summer gays, drifting away. 
Valletta, Malta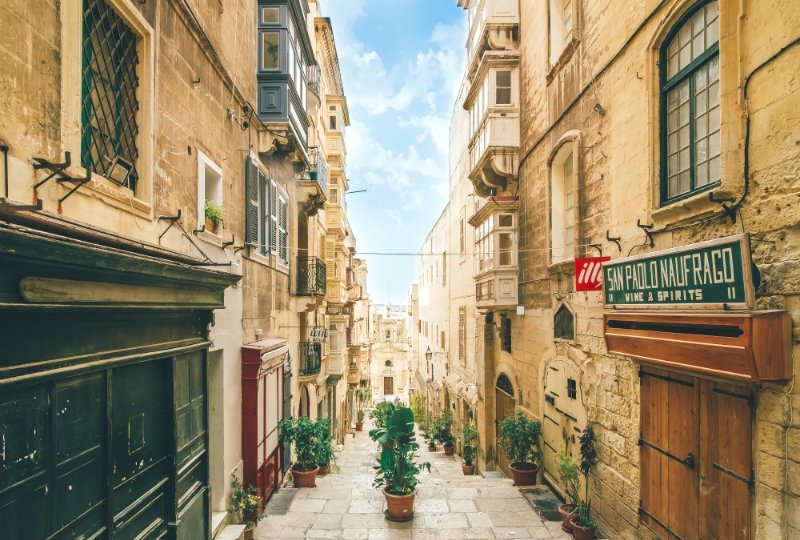 Dreaming of an island in the sun? Malta is your best bet this summer in Europe. While this pint-sized island may be best known for its picturesque architecture, dreamy beaches, and idyllic location in the Med, its evolving gay scene is also starting to turn heads. In between soaking up some sun on one of Valletta's beautiful beaches, and recharging with a cocktail in a charming city square, be sure to get your hands on a pastizzi - Malta's national snack. Enjoy a pastry outer layer which encloses various fillings including ricotta, nutella, or peas, and know you're spending summer the right way.   
Lisbon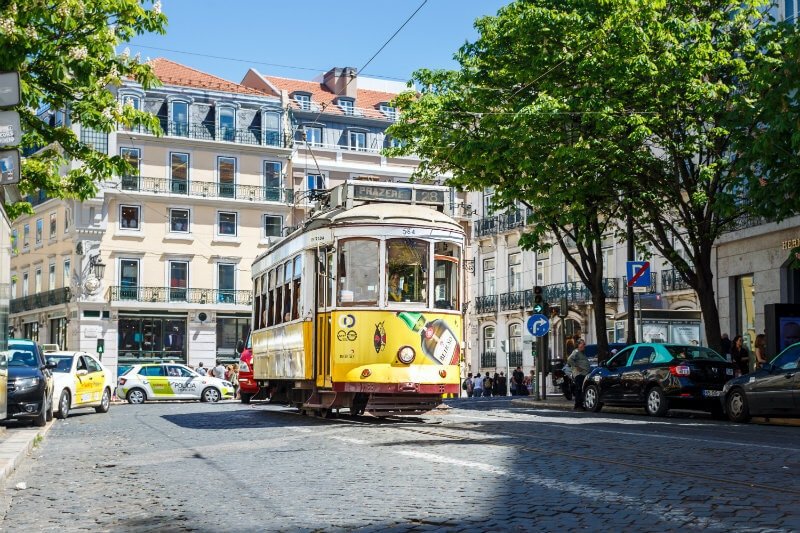 Portugal's capital is more than just the flavor of the month, it is a perennial favorite. That said, Lisbon comes out to play in summer with the city practically turning itself upside down with gay parties, street life, and one incredible Pride Parade to boot. After you've worked your way through the charming cobbled alleyways of the Alfama district and sampled the city's famous fried codfish (bacalhau) from a local corner store, head to Beach 19. This is Lisbon's official gay beach, and is located on the Costa de Caparica, just a short train ride out of the city center. Once you're feeling golden and refreshed, kick-start your evening in Bairro Alto, and mingle with the locals over some very cheap cocktails!  
Berlin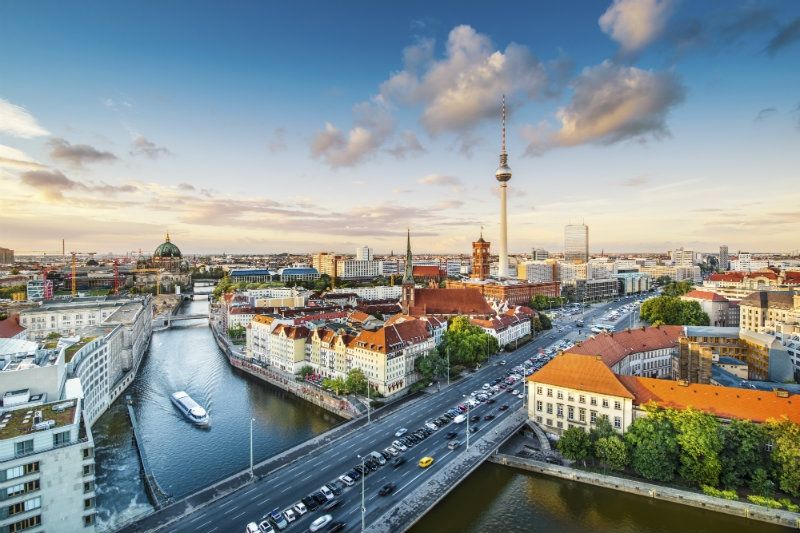 Sure Berlin may not technically have a beach, but it sure does have a whole lot of fun to offer during summer. Berlin's LGBTQ flame burns bright any time of the year, but due to the city's bitter winters, it is all the better during the summer months. After visiting the must-see sights including East Side Gallery and the Brandenburg Gate, stop by a kiosk, grab some local (and very cheap) beers, and head to Mauerpark. The sprawling park is located in the Prenzlauerberg district, and is jam-packed with locals on a Sunday who come to appreciate the sun and live entertainment. Come evening, muster up your dancing spirits and head to iconic gay club, Berghain - you're in Berlin after all and the queues will be worth it.  
Dubrovnik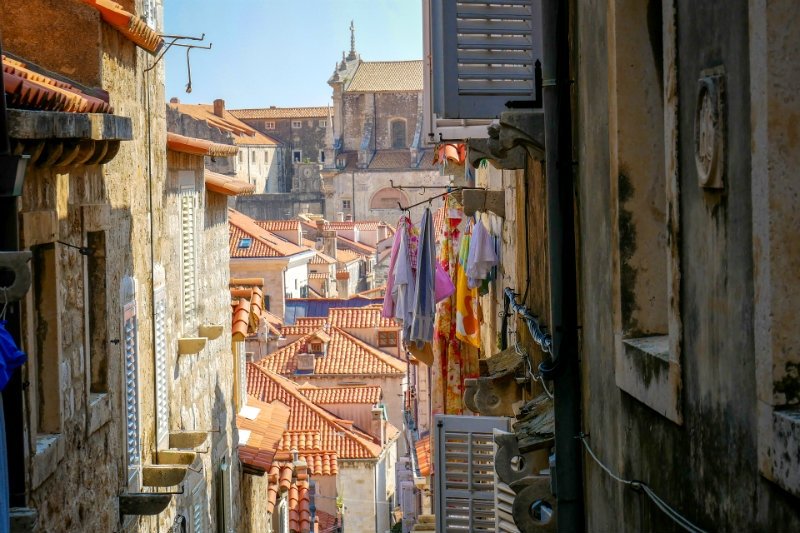 Croatia has become a European hotspot of late, and it's not just because of its heavy feature in the popular Game of Thrones series. Its unspoiled coastlines, balmy climate, and delicious cuisine make it an experience of the senses. While Dubrovnik, and Croatia in the main, may not offer the same LGBTQ scene as that found in other European gay destinations like Barcelona or Berlin, it remains liberal enough to still enjoy a relaxing gaycation here. Spend your afternoon wandering through the charming walled city, then if you are craving a little gay mingling, take a ten-minute boat ride to Lokrum Island. Here you will find a popular gay nude beach, where you can top up your tan and meet some locals. For more on Croatia, check out our detailed guide.
Rome
Rome is the kind of place that will charm you for eternity. It's fitting then that Italy's capital is referred to as the Eternal City. While Rome turns the heat up each summer, its leafy parks, its plentiful gelaterias, and its proximity to some popular beaches will keep you cool. Along with this, Rome's incredible architecture and unbeatable culinary scene will be the perfect distraction to any hot weather. While Milan is often lauded as the gay capital of Italy, Rome still offers a lively LGBTQ scene, with most of the action taking place along Via di S. Giovanni in Laterano, just by the Colosseum. Get lost in the labyrinth of charming alleys of Trastevere, and enjoy sunset on Ponte Sisto, overlooking the charming River Tiber - the perfect Insta moment.  
Maspalomas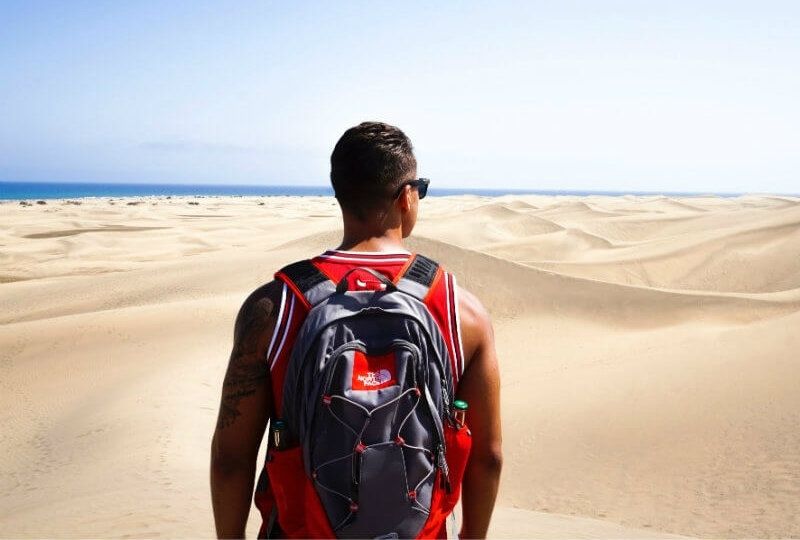 The island of Gran Canaria can best be described as a glittering gay oasis in a desert lanscape of endless sand dunes and golden beaches. Sold yet? In terms of top gay destinations to visit in summer, Gran Canaria is a frontrunner, and its main city, Maspalomas will keep you entertaintained from start to finish. Spend your day lounging on the popular gay nudist beach, Kiosk 7, then venture to Yumbo Center. This is the heart of gay culture in Maspalomas, and offers gay bars, restaurants, and gay cruising spots all in the one, open-air expanse. Throughout the year, Maspalomas is host to many gay parties and events, and come August, you can enjoy Dunas Festival - a five-day party offering lavish pool parties, live DJs, and go-go dancers. Sign us up! 
Geneva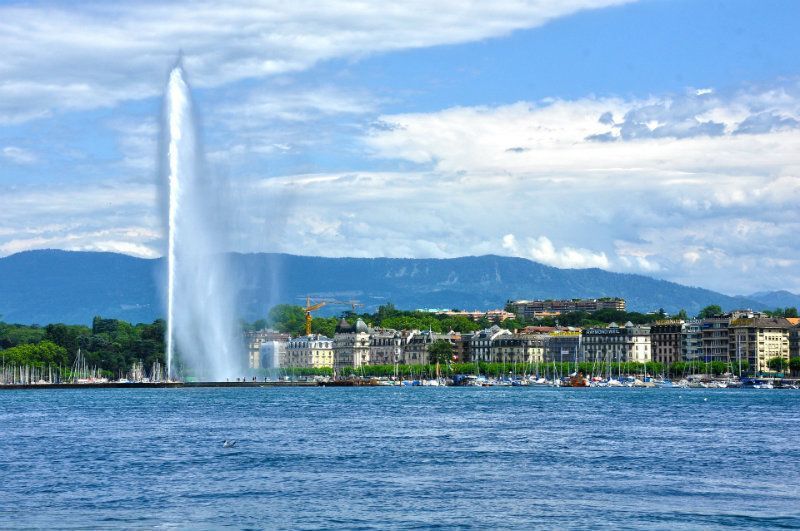 While Switzerland may be best known for its watches, chocolate, and timeless efficiency, its stunning natural landscapes make it a great destination for celebrating summer. The charming city of Geneva may sometimes be given a bad rap for its relatively quiet nightlife and high cost of living, however, its dreamy location on the edge Lac Leman makes it the perfect starting place for a whole lot of summer-inspired fun. Kick-start your morning with a coffee from a local hipster coffee joint, then make a beeline for the lake, where you can partake in plenty of aquatic activities. We're talking stand-up paddling, sailing, and pedal boating. In terms of gay nightlife in Geneva, there are a few options, including old-school venue, Le Declic, and relative newcomer, Nathan Cafe. After all, connecting with the locals is what it's all about! 
And of course let's not forget the two gay summer destination staples of Europe...
Mykonos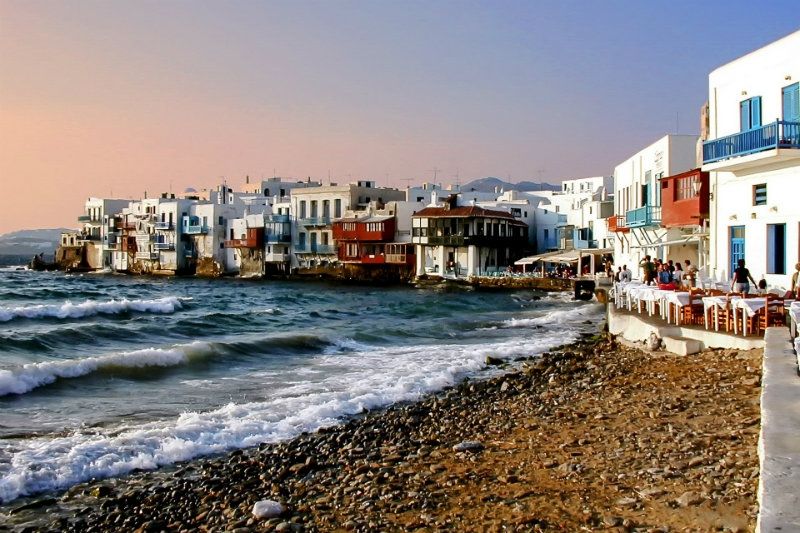 Greece should be on everyone's travel gaydar in summer, and if you are looking for an active gay scene coupled with dreamy beaches and lively gay parties and festivals, Mykonos is your solution. Dotted in the Mediterranean beside Santorini and Kos, Mykonos trumps it as far as gay locations in Europe go. If your itinerary allows it, book your gaycation to Mykonos in August for the island's annual gay music festival, XLSIOR. Taking place from August 21 - 28, the festival hosts a series of circuit-style parties guaranteed to keep your summer party spirits afloat. When it's time to call it quits, soak up some sun on one of Mykonos' popular gay beaches including Elia Beach and Agari Beach and unwind for the day. See here for more inspo on gay beaches in Greece.  
Barcelona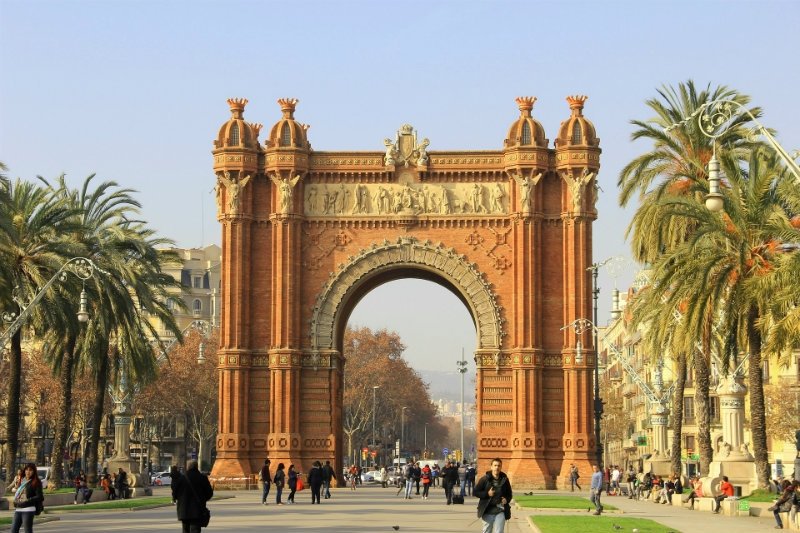 No other gay destination in Europe quite evokes summer the way Barcelona does. While the LGBTQ culture may not have been in Barcelona for quite as long as Guadi's Sagrada Familia, it's safe to say the scene is a pretty permanent fixture. Even if most gay and lesbian life is centered around the city's Eixample district, why not instead welcome the warm season with local gays at one of Barcelona's gay beaches? While Barceloneta Beach may be the famous hangout for tourists in town, you can grab your dose of sun and gay at nearby Mar Bella Beach instead. Things are sure to get hot here, and not just from the blazing Mediteranean sun. Come summer Mar Bella is packed with gay guys in speedos - or less - enjoying the sun, sand, and surf. 
Looking for some fun while in Europe? Check out our round-up of Top Gay Events in Europe for Summer.