Dotted in the azure blue waters of the Mediterranean, the Greek Islands are arguably on everyone's travel bucket list. With a rich culture, unique architecture, and refreshingly active gay scene, the islands have quickly become gay hotspots in Europe. But the Greek Islands' gay scene is not simply reserved for its renowned parties and clubs. Many of the islands also offer a series of dreamy gay beaches that facilitate the perfect trinity of sun, sand, and boys. From gay nudist beaches in Santorini to the best gay beaches of Mykonos, here's our round-up to kick start your summer trip to Greece. 
Best gay beaches Mykonos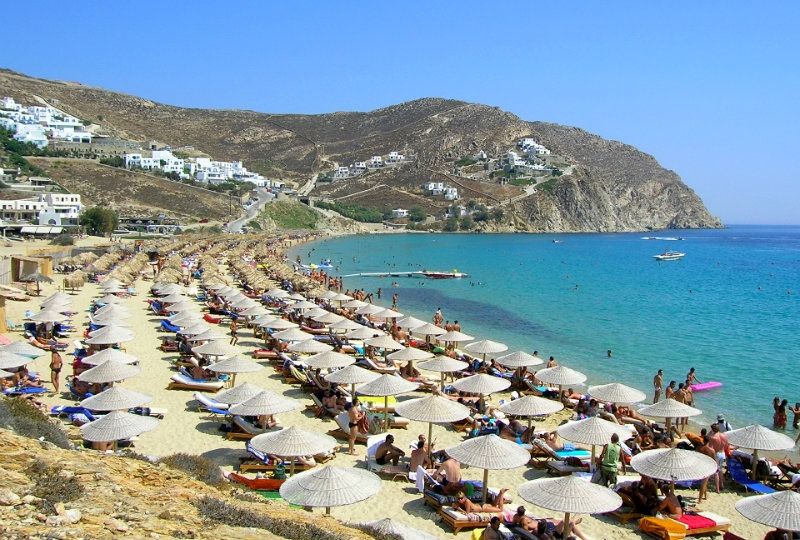 When you hear the word Mykonos, your first thoughts probably orient towards the island's amazing gay parties including the iconic XLSIOR Festival, which takes place each year in August. However, Mykonos is not only famous for this. The island also offers a load of idyllic beaches, many of which are gay. Elia Beach is perhaps the island's most famous gay nude beach. Along with crystal clear waters, warm sand, and a host of pretty gay boys to appreciate, you can also benefit from a series of taverns and bars lining the coastline - the ideal spot to grab a drink with your new date for the day!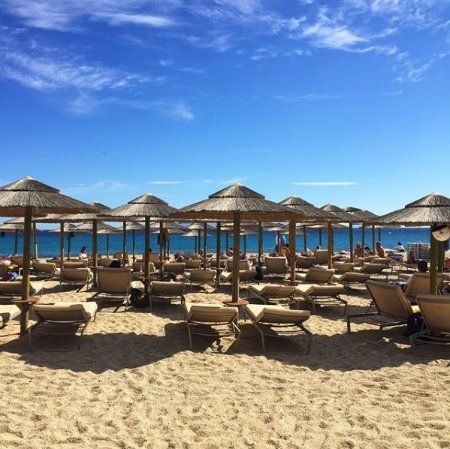 While Elia Beach may be lauded as the best gay beach in Mykonos, its widespread popularity means this strip of sand is often packed to the brim during the summer months. For something a little quieter and more secluded, head on over the rocks to neighboring Agrari Beach. Offering the same crystal-clear waters as Elia Beach, Agrari is a more chill alternative that has become particularly well-known for cruising, so be sure to flaunt your best set of swimmers here! 
Otherwise if sand and dancing are on your agenda you need to make a beeline for Super Paradise Beach - as if the name in itself wasn't enough to tempt you! While no longer as gay or as nude as it once was, Super Paradise Beach continues to attract a gay crowd thanks to the upbeat music played throughout, which encourages party spirits come late afternoon. The gay-friendly beach is also dotted with sunbeds and umbrellas, meaning you can tan and people-watch in comfort.   

Gorgeous gay beaches Santorini 

No other Greek Island perhaps evokes the same amount of beauty and romance as Santorini. Boasting unique white villages that cling to the mountainside, dramatic cliff faces, and a glistening ocean, Santorini is what postcards are made of. While you won't find as many gay nude beaches here as in Mykonos, the island still caters to the gay and lesbian crowd in the form of Columbo Beach and Vlychada Beach.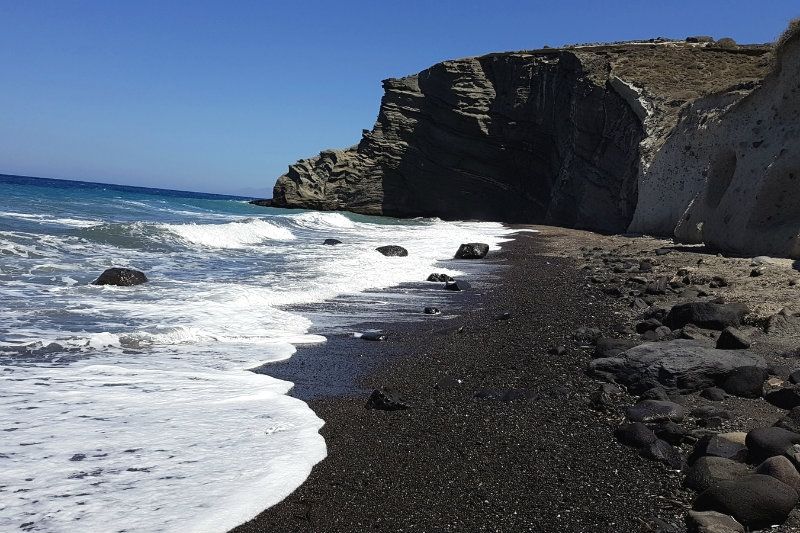 ©Columbo Beach Flickr/Kostas Limitsios
Columbo Beach lies to the north-east of Santorini, and provides a discrete space for nude sunbathing. Its charcoal-colored sand, unique rock formation, and pebbles also make it rather special! If you're in Santorini for a couple of days, you should also venture to Vlychada Beach, the island's second gay beach. Vlychada is most distinguished by its crescent-shape, giving it the frequently-used title of Moon Bay. The gay section of Vlychada can be found at the farthest part, which is a little quieter than the rest of the beach.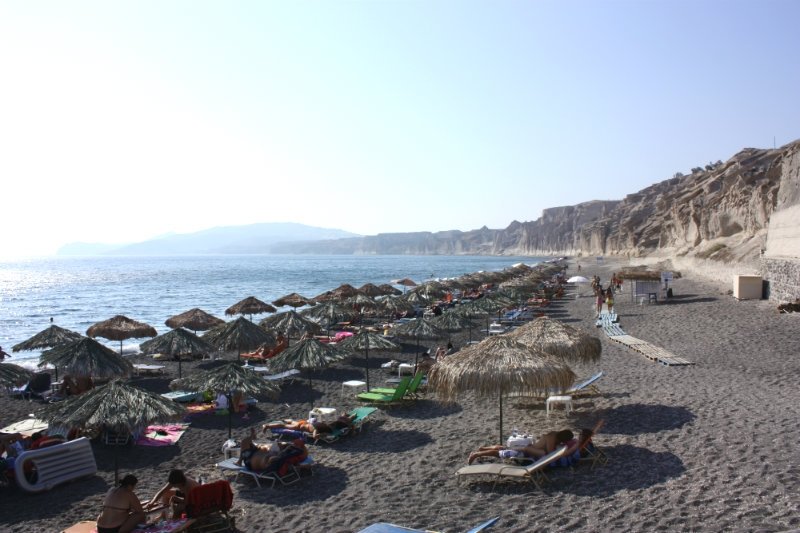 ©Vlychada Beach Flickr/Klearchos Kapoutsis  

Cool off at a gay beach in Crete  
Looking for the best gay beach in Crete? You need to soak up some sun at Komos! The two-kilometer sandy beach is popular with gay travelers, with most gathering in the nudist section of the beach. Not far from Komos Beach, you'll find the charming village of Pitsidia, which is a great spot to dig into some local fare if you need to recharge after all that beach socializing.

Sarandaris Beach is also another solid choice in terms of gay beaches in Crete. The small-size of Sarandaris means it's relatively easy to strike up a conversation with other beachgoers, and it tends to gets quite lively by the late afternoon. 

A dreamy gay beach in Corfu 
While Corfu may sometimes fall in the shadows of its other Greek Island counterparts like Santorini and Mykonos, the island offers a relaxed vibe and sunny weather that's reflective of Greece as a whole. Although the gay scene is not particularly active in Corfu, you still have a chance of meeting your Greek Adonis at Myrtiotissa Beach.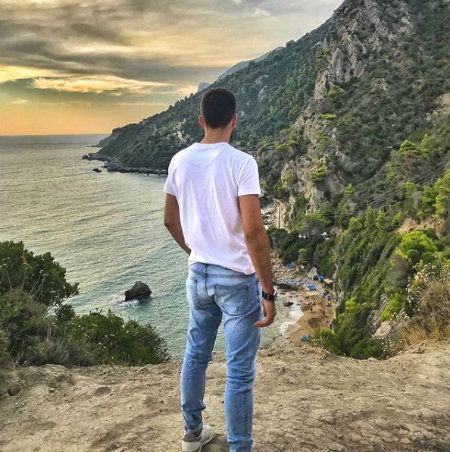 Myrtiotissa is arguably one of the most popular nude beaches in all of Greece, and is located on Corfu's west coast. While not exclusively gay, this beach has been nudist since the 60s, so get ready to drop towel once you hit the golden sands of Myrtiotissa and start mingling.

Feeling inspired by these gay beaches in Greece? Check out our round-up of the Top 10 gay beaches in Europe.